Celebrating success and exceptional achievement
In the tenth year of the UCD Alumni Awards, we are delighted to present this year's nine recipients. Their accomplishments and successes are a source of great pride to UCD and an inspiration to present and future generations. We are proud to recognise and celebrate the excellence and achievement of these alumni within our network.
With over 310,000 alumni in 184 countries around the world, the vast UCD alumni network is truly worldwide and filled with people making a difference in society, business, culture and industry. The support and achievements of our alumni help to shape the future of UCD, Ireland's leading global university.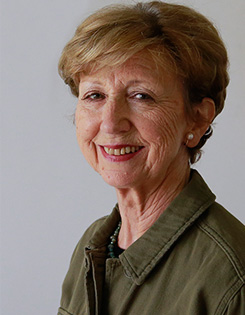 Olivia O'Leary
Olivia O'Leary, one of Ireland's most respected journalists and most loved commentators is also a reporter, writer, researcher, and tv presenter on current affairs programmes such as Today Tonight, Questions and Answers and Prime Time, with a later focus on radio with the Poetry Programme and Drivetime. She was one of the first female presenters on BBC's Newsnight, demonstrating her importance and impact on the international stage.
Read More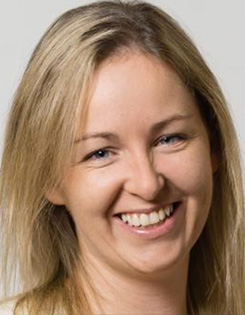 Kerry McLaverty
Kerry McLaverty is CEO at LauraLynn, Ireland's Children's Hospice. A qualified physiotherapist, Kerry has experience across the not-for-profit and healthcare sectors at both Clinical and Executive Management levels. She secured historic funding to expand and develop the first Children's Hospice Regional Hub in Ireland. She is also a Member of the Board of Directors of The Wheel – a national association representing charities and social enterprises.
Read More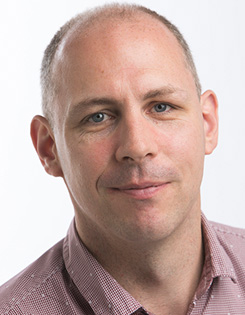 Malachy Browne
Malachy Browne is Enterprise Investigations Director on the Visual Investigations team at the New York Times, leading breakthrough investigations that have potential to change policy and public debate. The team has received several awards, including two Pulitzer Prizes, four News and Documentary Emmys and two George Polk Awards. Their 2023 Pulitzer Prize for coverage of the Ukraine War included an investigation into Ukrainian deaths in the town of Bucha and the Russian unit responsible.
Read More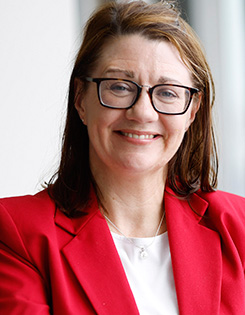 Rachel Kenna
Rachel Kenna is the Chief Nurse in the Department of Health. Rachel was instrumental in facilitating the roll out of the vaccination programme during the COVID-19 pandemic, the development of a population health screening policy, implementation of strategic health workforce planning and informing patient safety legislation. Formerly Director of Nursing at Children's Health Ireland, Rachel was selected as a Florence Nightingale Leadership Scholar for 2021.
Read More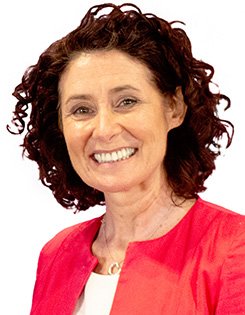 Aedamar Comiskey
Aedamar Comiskey was elected Linklaters' Senior Partner and Chair in May 2021 and is the first female Senior Partner in the Firm's 183-year history. She is a leading public and private M&A lawyer and leads the Firm's relationship with several large international clients. Aedamar is an advocate for diversity and inclusion and is an active sponsor of the Linklaters Women's Leadership Programme which aims to support the firm's women in reaching senior leadership positions.
Read More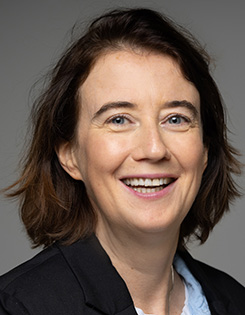 Dr Eileen Furlong
Dr Eileen Furlong is a molecular biologist working in the fields of transcription, chromatin biology, developmental biology and genomics. She is known for her work in understanding how the genome is regulated in particular during embryogenesis. She is Head of the Department of Genome Biology at the European Molecular Biology Laboratory (EMBL) and was elected a Fellow of the Royal Society in May 2022.
Read More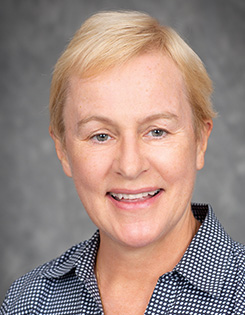 Dr Margaret Faul
Dr Margaret Faul is Vice President of Manufacturing and Clinical Supply and Operations Site Head at Amgen Inc. She advanced the company's sustainability culture in evolving a green chemistry culture, implementing more sustainable chemical processes. Her scientific excellence is demonstrated through more than 100 scientific publications, 87 presentations at top national universities, 11 patents and many external awards. She co-founded the 'Dr. Margaret Faul Women in Chemistry Award', awarded in recognition of outstanding achievements in organic chemistry.
Read More
Dr Alison Darcy
Dr Alison Darcy is a clinical research psychologist and health tech visionary dedicated to creating intelligent, engaging and relatable mental healthcare solutions. She is founder and President of Woebot Labs, a cognitive behavioural therapist chatbot, the first of its type. Using artificial intelligence the chatbot is capable of creating a therapeutic bond with users. Alison has authored over 40 publications and is an Adjunct Faculty member of Stanford's School of Medicine. In September 2023 Alison was named on the prestigious TIME100 AI list.
Read More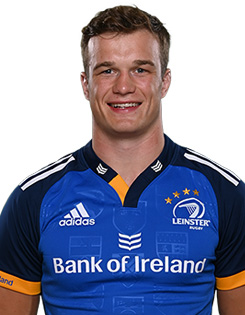 Josh van der Flier
Josh van der Flier is a rugby union player for Leinster and Ireland, who also played for UCD Rugby during his time in UCD. Consistently a top performer on the pitch, in 2022 Josh van der Flier became the third Irishman to win World Rugby Men's 15s Player of the Year and was named in the Dream Team of the Year. He was a key member of the 2023 Six Nations Grand Slam Winning Irish squad, playing the full 80 minutes in each fixture of the tournament.
Read More