Prof. Delia Grace Randolph
UCD Alumni Award in Health and Agricultural Sciences
MVB 1990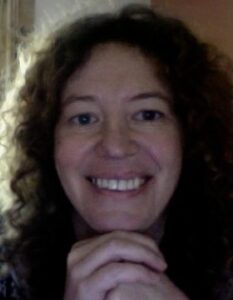 Delia is Professor of Food Safety at the University of Greenwich. A veterinary epidemiologist and food safety expert, Delia's work focuses on using a One Health lens to creatively examine how veterinary research can enhance connections for ecosystems, animal health and human health. 
Delia is an epidemiologist and veterinarian with 20 years' experience in developing countries. She co-leads research animal and human health at the International Livestock Research Institute in Kenya and leads work on food safety the CGIAR Research Program on Agriculture for Human Nutrition and Health. Her research interests include emerging diseases, participatory epidemiology, gender and animal welfare. Her career has spanned the private sector, field-level community development and aid management, as well as research.
She graduated and worked at several leading universities including University College Dublin, Edinburgh University, the Free University of Berlin and Cornell University
She has lived and worked in Asia, west and east Africa and authored or co-authored more than 200 peer-reviewed publications as well as training courses, briefs, films, articles, chapters and blog posts.
She was a member of the writing team for the United Nations High-Level Panel of Experts commissioned report on sustainable livestock, and an advisor to the World Health Organisation Thematic Reference Group on Environment, Agriculture and Infectious Diseases of Poverty. She received the Trevor Blackburn award for contributions to animal health and welfare in developing countries in 2014. She is an honorary lecturer at Moi University, (Kenya) College of Health Science and a member of several editorial boards.
Her research program focuses on the design and promotion of risk-based approaches to food safety in livestock products in sub-Saharan Africa and South Asia. She is also a key player on ILRI's Ecohealth/ One health approach to the control of zoonotic emerging infectious diseases project for Southeast Asia.
NRI Biography
Professor Delia Grace Randolph joined the University of Greenwich in May 2020. She was formerly Program Leader (joint) for the Animal and Human Health Program at the International Livestock Research Institute, based in Nairobi, Kenya.
Originally trained as a veterinarian, she worked for five years in mainly large animal practice in Lancashire, UK. After that she worked as a volunteer for three years in Bangladesh supporting livestock development.
Subsequently, she undertook a MSc at the University of Edinburg, Scotland and then a PhD at the Free University Berlin, in Germany. Her post-doctoral position was with Cornell University and ILRI, focusing on food safety. Her MSc and PhD were both on vector-borne animal diseases in Africa: namely heartwater and trypanosomiasis.
From 2006 to 2020 she worked at ILRI mainly in One Health/Ecohealth, that is research at intersection of the health of the environment, animals and people.
This has involved work on emerging zoonoses such as highly pathogenic avian influenza, Rift Valley fever and more recently COVID-19. In addition, she has researched neglected zoonoses such as brucellosis.
Her PhD was on antimicrobial resistance and as this area has risen up the development agenda, she and her team have built a large portfolio of projects on agriculture-associated antimicrobial resistance.
Her research has mainly focused on food safety in informal markets in low and middle income countries. Her research approach is based on risk analysis, adapted to the context by approaches such as participatory epidemiology.
She studies food safety in systems and as such investigates trade-offs and synergies with livelihoods, gender, equity, nutrition, environment and other relevant factors.
Overall, she is interested in sustainable animal agriculture what innovations, interventions, and shifts in mindset are needed to maximise the benefits for poor consumers, farmers and value chain actors while minimising the harms for human health, animal health and well-being and ecosystem services.
She has worked with the World Animal Health Organisation, the World Health Organization, the Food and Agriculture Organisation, the World Bank and other international, regional and national organisations.
She has published in high impact factor journals such as the Lancet and the Proceedings of the National Academy of Sciences of the United States of America. She co-authored the first and so far, only book on food safety in informal markets