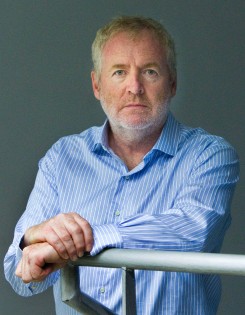 UCD Alumni Award in Law 2022
BCL 1979
Bill Shipsey, graduated from UCD with a B.C.L. in 1979. He was called to the Irish Bar in 1980. After working in a Death Penalty Defence Law Firm in California he commenced practice at the Irish Bar in January 1982. He was called to the Inner Bar in 1994. He retired from the Bar in July 2018.
Bill is a human rights activist, artist event promoter, producer and consultant.
He is a former Chair of FLAC, Amnesty International Ireland and The Irish Hospice Foundation and a present and former member of the board of numerous other Irish and International NGO's and Cultural Organisations including The Estate of Seamus Heaney, Narrative 4 Ireland and the Vaclav Havel Library Foundation.
He has four adult children and since 2018 he has lived in Paris.