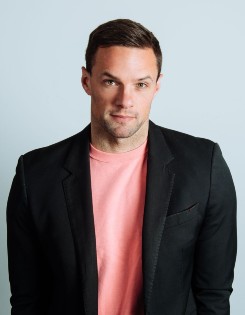 UCD Alumni Award in Social Sciences 2022
BA 2003 MSc 2019
Niall holds an MSc in mindfulness-based intervention, bachelor's degrees in economics and sociology, a higher certificate in performance psychology and is an honorary fellow of the Royal College of Surgeons and IADT. He is also a former professional athlete and an Ironman triathlete.
Niall has worked with global leaders, professional athletes and world-class entertainers. His ability to communicate with vital authenticity and expert knowledge has further contributed to his standing as a key figure in the evolving conversation around mental health.
On his critically acclaimed "Where Is My Mind" podcast Niall engages in investigative and generative conversations with philosophers, thought leaders, academics, scientists and musicians including Deepak Chopra, Moby, Edith Eger, Adam Clayton (U2) and many others. Niall's additional podcast "Wake Up Wind Down" is a twice daily guided meditation to start and end your day.
Niall also co-founded the award winning youth mental health charity "A Lust for Life' and he has authored a best-selling children's book series "Magic Moments" both of which further promote and educate children on mindfulness, emotions and mental health.Niall is also a multi-platinum award-winning musician, producer and lead singer songwriter for "The Blizzards".
Niall Breslin is a lot of things: a speaker, a writer, a thought-leader, a podcast host, a philanthropist, a musician, an athlete, a polymath and a seeker and speaker of universal truths.