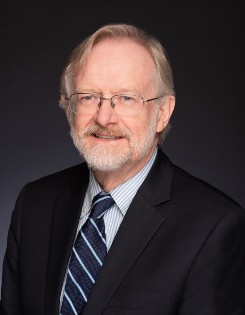 UCD Alumni Award in Research, Innovation and Impact 2022
MB BCh BAO 1975
Martin Tobin grew up in Freshford, Co. Kilkenny, and went to medical school at University College Dublin (1969-75). He undertook postgraduate training in Dublin, London, Miami, and Pittsburgh.
Since 1990, he has been Professor of medicine at Loyola University Medical School in Chicago and Hines VA Hospital. A major focus of Dr Tobin's research has been to elucidate how the brain and chest muscles control a patient's interaction with a mechanical ventilator, and translating these findings into the bedside care of patients. His discoveries are employed in ICUs around the world every day.
He has served as Editor-in-Chief of the American Journal of Respiratory and Critical Care Medicine and is editor of a 1500-page textbook Principles And Practice of Mechanical Ventilation declared the "bible" of mechanical ventilation.
In 2021, Dr. Tobin served as expert witness for the prosecution defining the precise mechanism of death of Mr. George Floyd at the trial of Police Officer Derek Chauvin.