Fiona McEntee
UCD Alumni Award in Law
BCL 2005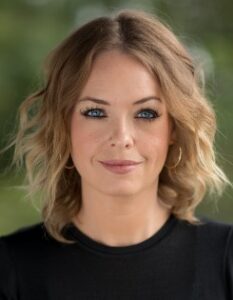 Fiona McEntee is an award-winning, nationally recognized immigration attorney. She is the Founder and Managing Attorney of McEntee Law Group in Chicago. Fiona and her team of passionate advocates represent individuals and families, as well as the world's leading musicians, artists, athletes, innovative entrepreneurs/startups, and multinational and U.S. companies.
Fiona is also the Chair of the Media & Advocacy Committee for AILA National, the bar association with over 15,000 immigration lawyer members. She regularly appears on national/international media including MSNBC, CNN, The New York Times, BBC, and RTÉ. She also counsels other immigration attorneys about leveraging the media to fiercely advocate for clients.
Fiona has particular expertise with the "extraordinary ability" O-1 visa and with immigration options for startups. Fiona was recently asked to submit a statement to Congress – the House Judiciary Committee's Subcommittee on Immigration and Citizenship – on the need for a startup visa and how the outdated U.S. immigration policies push entrepreneurs and startups to other countries.
Fiona has won many awards including the ISBA Elmer Gertz Award and the Chicago-Kent College of Law Outstanding Pro Bono Service Award (O'Hare Airport Attorneys -Muslim Travel Ban). In 2019, Fiona was inducted into the Irish American Hall of Fame in the Irish American Heritage Center in Chicago.
Last year, Fiona wrote and published her first book - Our American Dream - a children's book on immigration. As a mom of two young children, an immigrant, and an immigration lawyer who fights for justice every day, she wrote Our American Dream to explain the importance of a diverse and welcoming America.