The Athletics Club had a very successful year both from a team and individual member perspective.
At the National Track and Field Championships, Israel Olatunde and Bori Akinola made it a 1-2 finish in the Men's 100m in times of 10.50 and 10.58. Sarah Healy won her third Women's 1500m title in 4:11.39. Teammate Ellie Hartnett secured third in 4:30.58. Mark Milner won bronze in the Men's 800m, while Nicola Tuthill won gold with a best throw of 67.67m.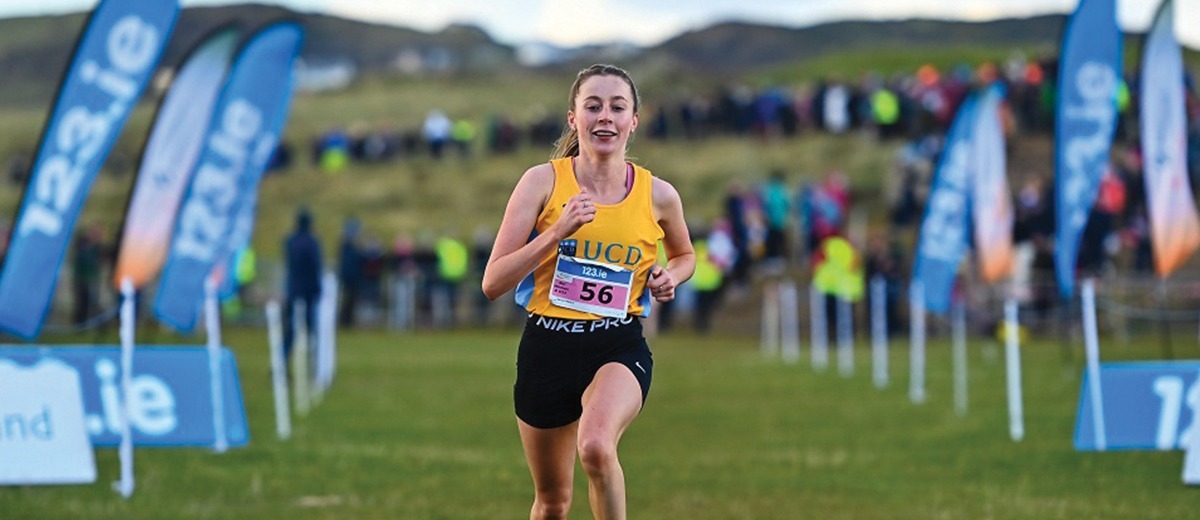 UCD Ad Astra athletics star Sarah Healy was part of a historic Irish 1-2 at the European Athletics U23 Championships, winning silver in the 1500m.
At the IUAA Indoor Track and Field Championships, UCD won gold in the Women's 4x200m with Molly Hourihan, Shauna Leydon, Rhianna McCarthy and Cara Murphy. Darragh McElhinney won gold in the 3000m, which set a new national record of 8:05.86.
At the IUAA Road Relay championships, both Men's (Aaron Getty, Peter Kilgannon, Luke McCann, Darragh McElhinney and Jack Moran) and Women's (Lucy Barrett, Danielle Donegan, Sarah Healy, and Kate Nurse) teams retained their gold titles.
At the IUAA Outdoor Track and Field Championships, UCD won the Women's 4x100m (Michelle Duggan, Molly Hourihan, Rhianna McCarthy and Sive O'Toole) and set a new University record of 47.61. Peter Kilgannon (Men's 800m), Cara Murphy (Women's 400m hurdles), Susie Nestor (Women's 800m) and Róisín O'Reilly (3000m steeplechase) all won gold.
At the National Cross Country Championships, Sarah Healy and Darragh McElhinney claimed their first national senior titles. This is the first time that UCD athletes have won both men's and women's titles.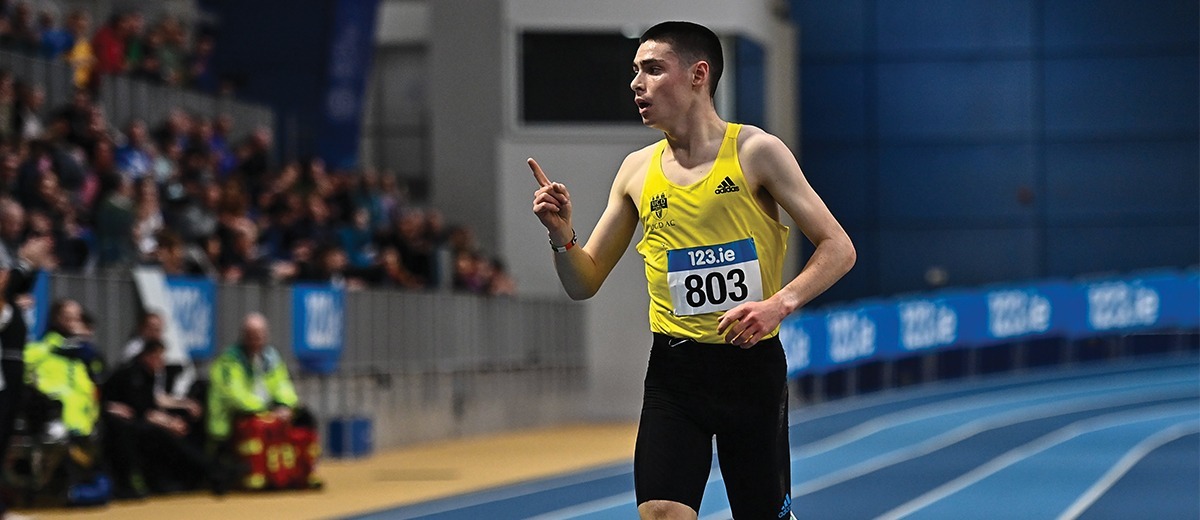 At the National Indoor Championships, Darragh McElhinney defended his Men's 3000m title with a 7:49.18 championship record. Israel Olatunde won gold and set a new 60m Irish indoor record at the same event in a time of 6.57. Israel became the fastest Irishman ever, with a new national record set during the 100m final at the 2022 European Championships. At the European Throwing Cup, Nicola Tuthill claimed the silver medal following her 64.44m personal best in the hammer. Nicola went on to set a new National U23 record of 67.85m at the European Games.
At the Monaco Diamond League, Luke McCann claimed a new national record of 2:16.40 in the 1000m.
At the National U23 Indoor Championships Susie Nestor won the Women's 800m.