UCD Volunteers Overseas (UCDVO), is a registered charity offering students, faculty, staff, and alumni the opportunity to participate in values-based volunteering and global citizenship education programmes. UCDVO has a diverse range of volunteer projects including online computer education with a partner in Myanmar, South North volunteering on a new eco-system restoration project in Ireland, and health, livelihoods and education programmes in Tanzania and Uganda. Founded by the late Fr Tony Coote in 2003, UCDVO is marking its 20th anniversary with a collaborative exhibition, Stories of Change. This is an opportunity to demonstrate the longer term, transformative impact of values-based volunteering and to invite some of the almost 2,000 UCDVO alumni to tell their own stories of how volunteering has influenced their lives. Visit the full exhibition as part of the UCD Global Summit on 3-4 October 2023 in the UCD Student Centre, Belfield. www.ucdvo.org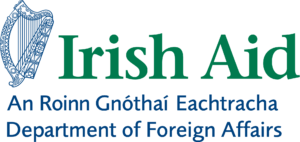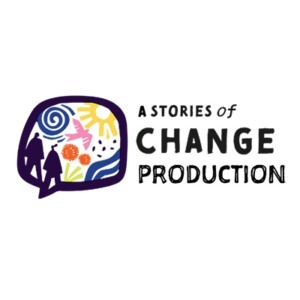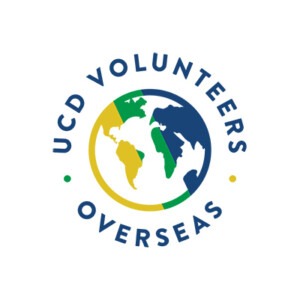 UCDVO's Stories of Change series is funded by Irish Aid at the Department of Foreign Affairs. Irish Aid is the Government's overseas development programme which supports partners working in some of the world's poorest countries. Irish Aid also supports global citizenship education in Ireland to encourage learning and public engagement with global issues.
SEÁN O'CONNELL BCL 2010
UCDVO Nicaragua – 2010, 2012, 2013
Seán's story begins with a candid admission: "To be totally honest, I wasn't motivated by pureness." It's a sentiment that will resonate with many of us. Initially, the allure of a month abroad, immersing himself in a different culture alongside friends, was a major motivation to join UCDVO. It turned out to be an experience which would shape his life and career.
Seán first explored volunteering with UCDVO after learning about human rights injustices in Nicaragua while studying Law at UCD. He worked on various projects in Nicaragua with UCDVO partners, from the construction of an extension in a rural school to providing educational support for children with disabilities, and returned twice to lead teams of volunteers.
His overseas experience was "life-changing", allowing him to gain a wider perspective on global responsibility, but he explained: "It was how I applied what I learned when I returned home that made the most impact."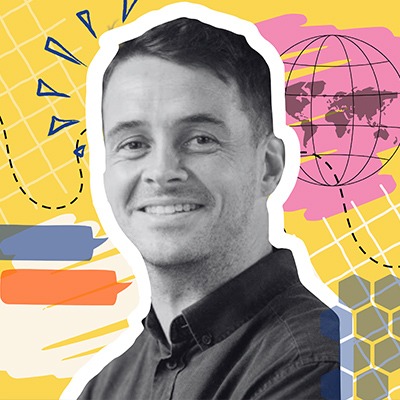 Inspired by the community culture and peer-to-peer learning at UCDVO, Seán said the programme prompted him to reassess his personal values. "The structure of the programme helps to bring diverse perspectives to the table, and makes you question everything you think you know about the world. It made me ask myself why things were the way they were, and how I could be of more use in improving them."
After the programme, Seán decided to pursue a career in human rights law, interning with Amnesty International and co-founding the World's Best News Campaign for Ireland – stories which challenged people's perceptions of developing countries – before working for UCDVO, helping to recruit and prepare volunteers.
He subsequently qualified as an attorney in New York, worked with the Irish Department of Justice, Department of Foreign Affairs, and the United Nations Development Programme in Vietnam and Lao PDR. He is now based in Geneva with the United Nations, focusing on the impacts of climate change and environmental degradation on human rights.
The UCDVO programme served as a transformative learning journey for Seán and guided his commitment to human rights. "I can confidently say UCDVO has been one of the biggest influences on where I am now and what I do."
DR SANGHAMITRA MUKHERJEE PhD, Energy and Natural Resource Economics, 2022
UCDVO Tanzania – 2020
When Sangha joined UCDVO in 2020, she had very little leadership experience and was looking for a way to break into the environmental sphere. Within three years, she was named one of the top 100 inspiring female sustainability leaders by Illuminem in 2023.
Sangha joined UCD in 2016 to undertake a PhD in Energy and Natural Resource Economics. She had recently returned from volunteering in Uganda and was craving an opportunity that offered her a deeper dive into values-based volunteering and global citizenship education. "The UCDVO volunteer programme exceeded all my expectations. It was incredibly comprehensive and focused on every aspect of global issues, from migration to poverty alleviation."
As team coordinator, Sangha managed a group of UCD students teaching IT skills to teachers in Tanzania with UCDVO's partner TanzEd. The pandemic posed significant challenges but the group adapted and taught online. "UCDVO taught me invaluable skills, from facilitation techniques to IT skills. But, most importantly, it taught me how to cultivate flexibility and adaptability."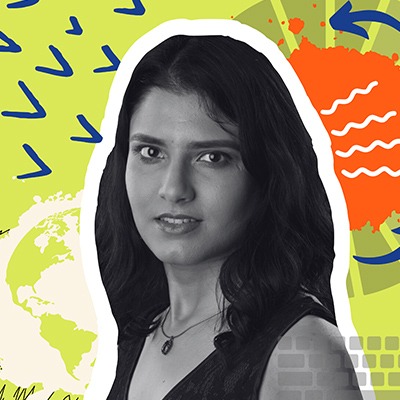 Sangha explained how the training and network opportunities provided by UCDVO were game-changing and helped her forge a fulfilling career in sustainability. "The programme allowed me to expand my network and gave me the confidence to apply for jobs I'd never dreamed of before."
Sangha has served as an Irish climate ambassador, an SDG advocate and an EU climate pact ambassador. "As well as my PhD from UCD, my UCDVO experience has helped me bring interdisciplinary thinking and social justice elements to all of my work."
Sangha also founded The Chikyu Project – a project to minimise household food waste in Ireland – and has achieved recognition for her writing on biodiversity and social responsibility. She has delivered speeches at the EU youth talks in Brussels and at COP27. "I'm so grateful to UCDVO. I wouldn't be where I am today without it."