Celebrating Success and Global Impact
UCD Alumni Awards 2023 Recognise Excellence and Achievement
This year marks the tenth anniversary of the UCD Alumni Awards, which proudly celebrate the success and exceptional achievements of UCD's alumni and recognise their outstanding accomplishments and contribution to society.
The UCD Alumni Awards were established in 2014 to recognise the excellence and achievement of alumni who are making a difference in all areas of society and the economy from business and industry, healthcare and science to culture and the arts. With more than 310,000 alumni in 184 countries, recipients of the annual UCD Alumni Awards are selected amid stiff competition for their global impact, their pioneering ambition and the ways in which their groundbreaking and trailblazing work reflects one or more of UCD's strategic themes: Creating a Sustainable Global Society; Transforming through Digital Technology; Building a Healthy World; and Empowering Humanity.
Every year, UCD receives nominations from the alumni network, from faculty and staff and others for individuals who are deemed worthy to be considered for an Alumni Award. Nominees actively demonstrate the values of integrity, excellence, collegiality, creativity, diversity in their field. The UCD Alumni Awards are a way for UCD to showcase the accomplishments and successes of our alumni, which are a source of great pride to the University and an inspiration to present and future generations.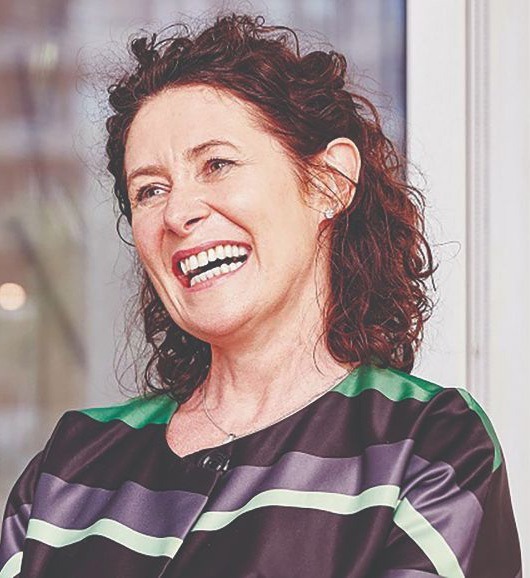 Law Award
Aedamar Comiskey – BCL 1988
A leading public and private M&A lawyer, London-based Aedamar Comiskey was elected Linklaters' Senior Partner and Chair in May 2021. The firm has 30 offices in 20 countries, with more than 530 partners.
An Irish lawyer at the very top of her game, Aedamar is the first female Senior Partner in the firm's 183-year history and prior to this role, was Global Head of Corporate, leading 2,000 people. Having joined Linklaters as a trainee in 1992, she made an early commitment to the firm and during her long career has championed the workforce's diversity of backgrounds and nationalities.
Aedamar is an active sponsor of the 'Linklaters' Women's Leadership Programme' which aims to support the firm's women in reaching senior leadership positions. Aedamar was recognised by Financial News as one of the 20 Most Influential in Legal Services 2021. She has featured in the City AM's Power 100 Women List, Financial News Top 20 Influential Women in Law and was recognised in The Lawyer magazine's Hot 100 Lawyers rankings.
Engineering and Architecture Award
Malachy Browne – BE 1997 (Electronic)
Malachy Browne is an Enterprise Investigations Director on the Visual Investigations team at the New York Times and is in charge of investigations that have breakthrough potential to change policy and public debate.
The Visual Investigations team at the newspaper combines traditional reporting with advanced digital forensics. Malachy co-directed "Day of Rage," a documentary capturing in vivid detail what happened during the US Capitol riot, and he has worked on investigations into the killing of Breonna Taylor and other Black Americans by police, Russian atrocities in Ukraine, the Las Vegas mass shooting, the Saudi officials who killed journalist Jamal Khashoggi in Turkey, and the killing of a young Palestinian medic along the Gaza-Israel border.
This teamwork has received several awards, including two Pulitzer Prizes, four News and Documentary Emmys, two George Polk Awards, three Overseas Press Club of America Awards, the Scripps Howard Impact Award, an Investigative Reporters and Editors Award, and three Pulitzer finalist citations (2017). In May 2020, the team won a Pulitzer Prize (the highest honour in journalism) for International Reporting, as part of an investigation into a series of stories about Russian bombings in Syria.
In May 2023, the team received a second Pulitzer Prize for coverage of the Ukraine War, including an eight-month investigation into Ukrainian deaths in the town of Bucha and the Russian unit responsible for the killings.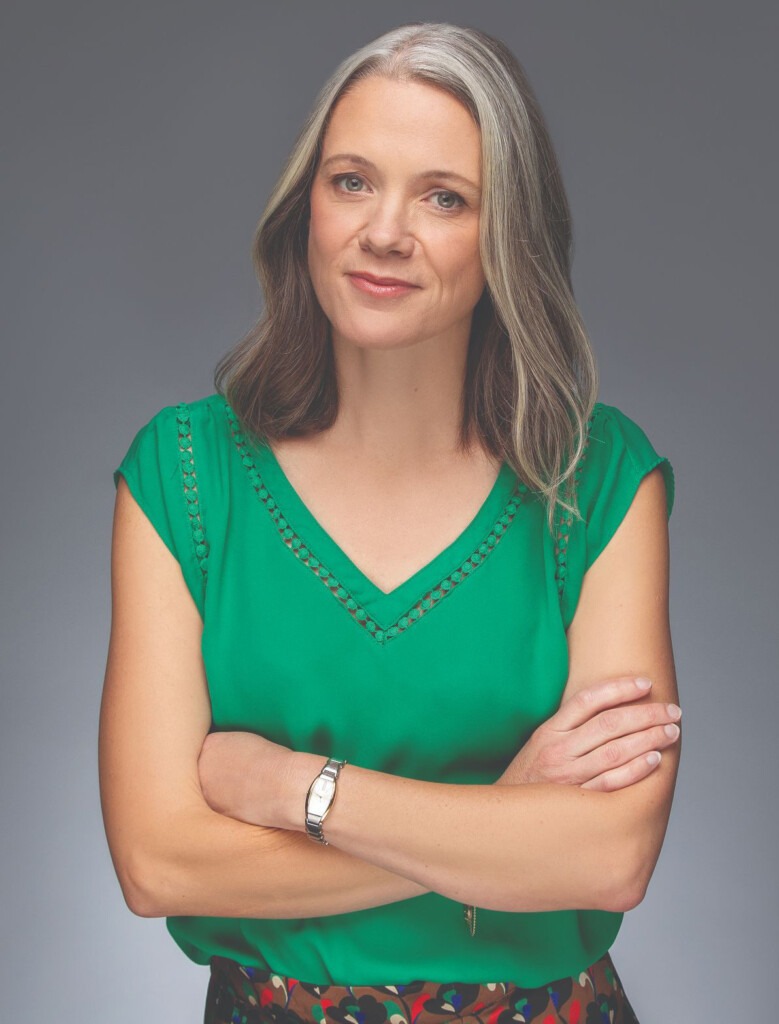 Social Sciences Award
Dr Alison Darcy – BA 1999 (Psychology), MLITT 2005 (Psychology), PHD 2007 (Psychology)
Dr Alison Darcy is an entrepreneur, psychologist and technologist and founder and President of Woebot Labs, a cognitive behavioural therapist chatbot.
Throughout her career she has combined her skills in technology with her expertise in psychology to make a difference in people's lives. Woebot, an AI-powered chatbot, enables users to monitor and manage their mental health, using evidence-based cognitive behavioural techniques.
It came about as a direct result of Alison's clinical practice, where she observed a lack of continuity for patients after psychological support ended. In 2020, Woebot added COVID-19 support, expanding its CBT support to include interpersonal psychotherapy.
Alison wants to make mental health services and the training of cognitive behavioural therapy accessible to all, and she has pioneered the use of online learning methods to train clinicians. Since founding Woebot, Alison has secured more than $123.5 million in funding for the company, and she is also currently an Adjunct Faculty member in the Psychiatry and Behavioral Sciences Department of Stanford's School of Medicine.
Health And Agricultural Sciences Award
Rachel Kenna – BSc (Nursing Mangt) 2003
Rachel Kenna is Chief Nurse in the Department of Health, and has been instrumental in improving the population health of people in Ireland and the working conditions of healthcare staff as well as impacting on patient safety.
She played a key role in facilitating the rollout of the vaccination programme during the COVID-19 pandemic, the development of a population health screening policy, implementation of strategic health workforce planning and informing patient safety legislation.
Rachel is a general and children's nurse and has previously held the position of Director of Nursing at Children's Health Ireland, Crumlin and as Deputy Chief Nurse in the Department of Health. Rachel holds a BSc in Nursing Management and an MSc in Child Protection and Welfare (TCD) as well a Higher Diploma in Professional Practice, Critical Care, Leadership, Quality in Healthcare, a Diploma in Human Rights and Equality and a Professional Diploma in Governance. Rachel was selected as a Florence Nightingale Leadership Scholar for 2021.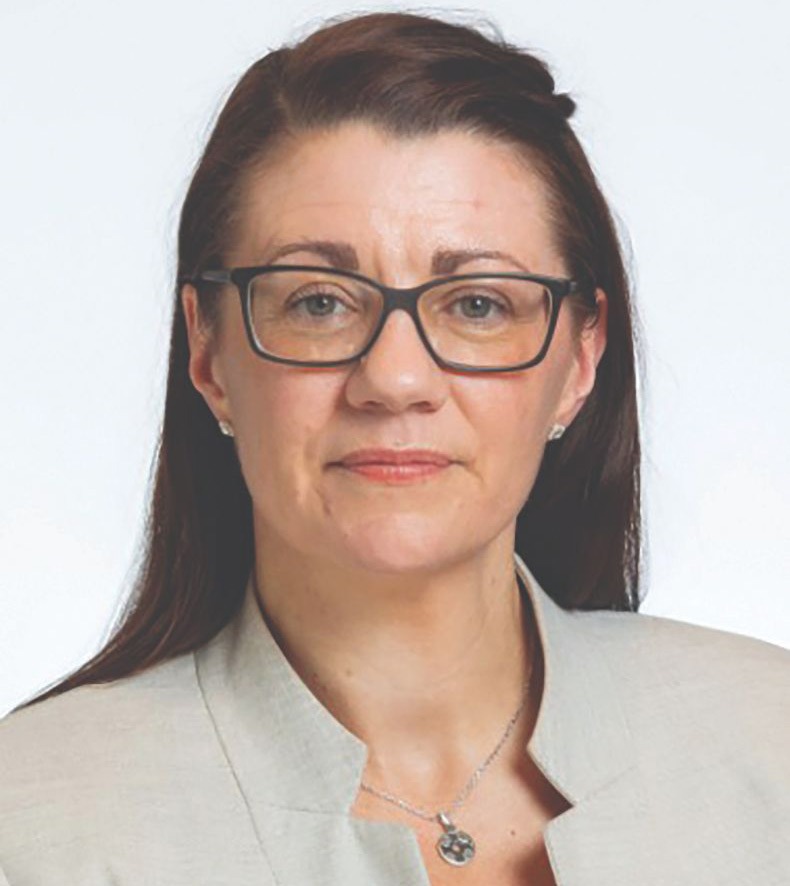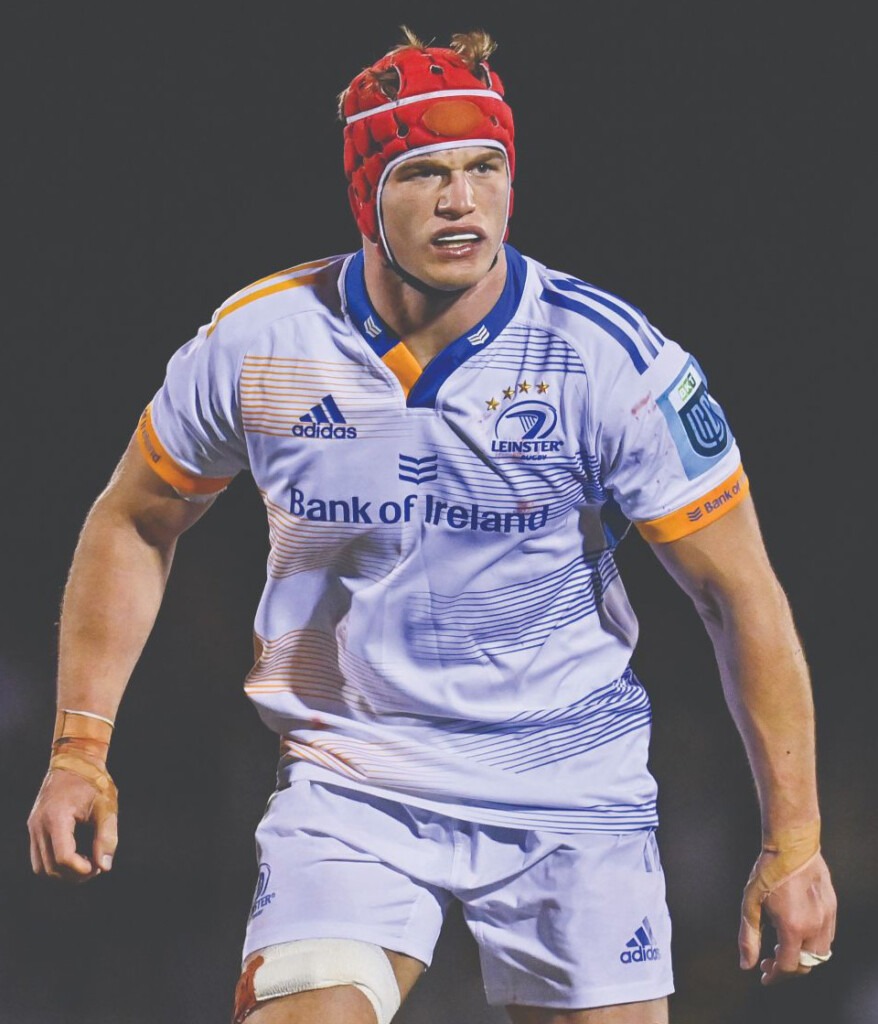 Sport Award
Josh Van Der Flier – Dip Sports Management 2013, BSc (Sports & Exercise Management) 2017
In 2022, rugby union player for Leinster and Ireland, UCD Rugby's Josh van der Flier became only the third Irishman to be named World Rugby Men's 15s Player of the Year and was also selected for the World Rugby Men's 15s Dream Team of the Year.
The same year, he was named EPCR European Player of the Year, Leinster Rugby Players' Player of the Year, Rugby Players Ireland Players' Player of the Year and Guinness Rugby Writers of Ireland Player of the Year 2022.
He was a member of the Ireland rugby team that secured a historic first win over the All Blacks on New Zealand soil, playing in all three test matches and scoring a try in the final test and in the 2022 November internationals, he was a key player in wins over South Africa and Australia.
Ahead of this year's Rugby World Cup taking place in France, Josh was a key member of the 2023 Six Nations Grand Slamwinning Irish squad, earning his 50th international cap against England in the final game of the tournament. Josh's involvement with UCD Rugby continues with his support for Daffodil Day fundraising for the Irish Cancer Society.
Science Award
Dr Margaret Faul – BSc 1986 (Chemistry), MSc 1988 (Chemistry)
Dr Margaret Faul is recognised internationally as a leader in the pharmaceutical industry and a strong advocate for women in chemistry.
Throughout her 25-year career at Amgen, California she has commercialised innovative medicines to treat patients with serious illness, focusing on the process development and supply of drugs for clinical trials and the commercial market.
Prior to her current role as Vice President of Manufacturing and Clinical Supply and Operations Site Head, she advanced the company's sustainability culture in evolving a green chemistry culture focused on the implementation of more sustainable chemical processes as the firm's Vice President of Drug Product Technologies.
Margaret has been a member of the editorial boards for Science of Synthesis, Organic Synthesis, Journal of Organic Chemistry and Organic and Biomolecular Chemistry and her scientific excellence is demonstrated through more than 100 scientific publications and eleven patents.
She is the recipient of many awards, including the Earle B. Barnes Award for Leadership in Chemical Research Management and a HBA Rising Star Award. Margaret is a Fellow of the American Chemical Society and a member of the International IQ consortium. In 2019, Thieme Chemistry and the editors of Science of Synthesis announced an annual Dr Margaret Faul Women in Chemistry Award, to recognise outstanding contributions by young women to research in organic chemistry.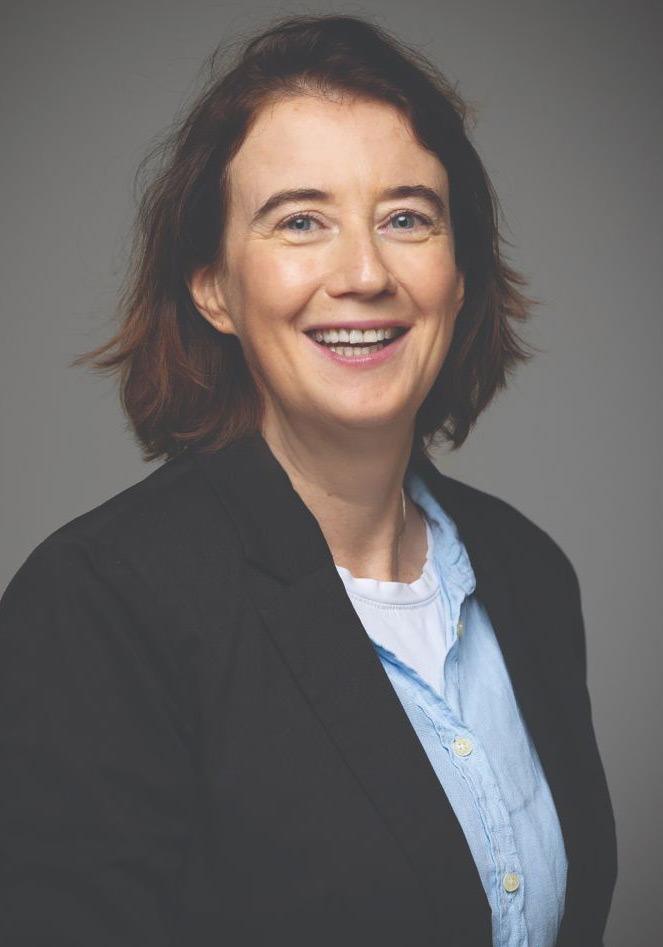 Research, Innovation and Impact Award
Dr Eileen Furlong – BSc 1992 (Pharmacology), PhD 1996 (Pharmacology)
In her final year at UCD Eileen Furlong won the ICI Pharmaceuticals Division Prize, awarded to the candidate who achieved first place in the final BSc (Honours) Degree Examination in Pharmacology.
It was a sign of success to come. A leading molecular biologist working in the fields of transcription, chromatin biology, developmental biology and genomics, Eileen is known globally for her work in understanding how the genome is regulated, in how developmental enhancers function, how they interact within three-dimensional chromatin topologies and drive cell fate decisions during embryogenesis.
Her groundbreaking research provides insights into the inter-relationships between the genome and the environment. Eileen is Head of the Genome Biology Department at the European Molecular Biology Laboratory (EMBL) and elected a member of the European Molecular Biology Organization (EMBO) in 2013, the Academia Europaea in 2016, EMBO's research council in 2018, and was elected a Fellow of the Royal Society in 2022.
Eileen has received several awards, including the 2022 Gottfried Wilhelm Leibniz Prize, Germany's most prestigious award.
Business Award
Kerry McLaverty – EMBA 2017
Kerry McLaverty, CEO of LauraLynn, Ireland's Children's Hospice, began her career at the Hospice in 2012 after being headhunted to work at the newly-opened organisation, where she pioneered therapeutic family camps and implemented a servicewide electronic medical record system.
Kerry had originally studied Sports Medicine in the US, and completed a Masters in Physiotherapy at the University of Ulster. She commenced her journey in the Irish healthcare sector as a Chartered Physiotherapist at Stewarts Hospital in Palmerstown, and working as an adjunct lecturer at the Royal College of Surgeons of Ireland, and as a guest lecturer in paediatrics and intellectual disability.
During her Executive MBA studies as an Aspire Scholar at UCD Michael Smurfit Graduate Business School, Kerry progressed as LauraLynn's Head of Operations and Company Secretary and played a leading role in the development of LauraLynn's fiveyear Strategic Plan (2019-2023). In 2020, her first year as CEO of LauraLynn, the Hospice secured an historic €1.5 million in annual statutory funding for the Hospice and in 2021, LauraLynn marked a 'Decade of Care', unveiling ambitious expansion plans including a new hub for Cork/Kerry. Kerry won the coveted AMBA Leadership Award 2022. Kerry is committed to the wider voluntary sector in Ireland, highlighted by her recent election to the Board of The Wheel, Ireland's association of nonprofit organisations.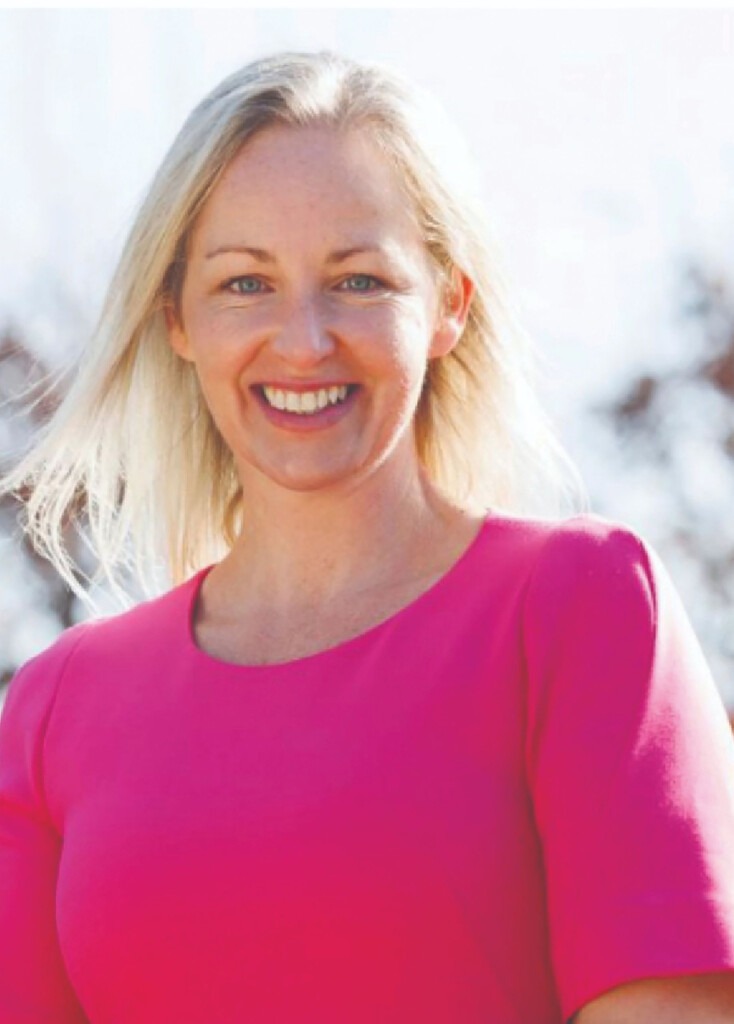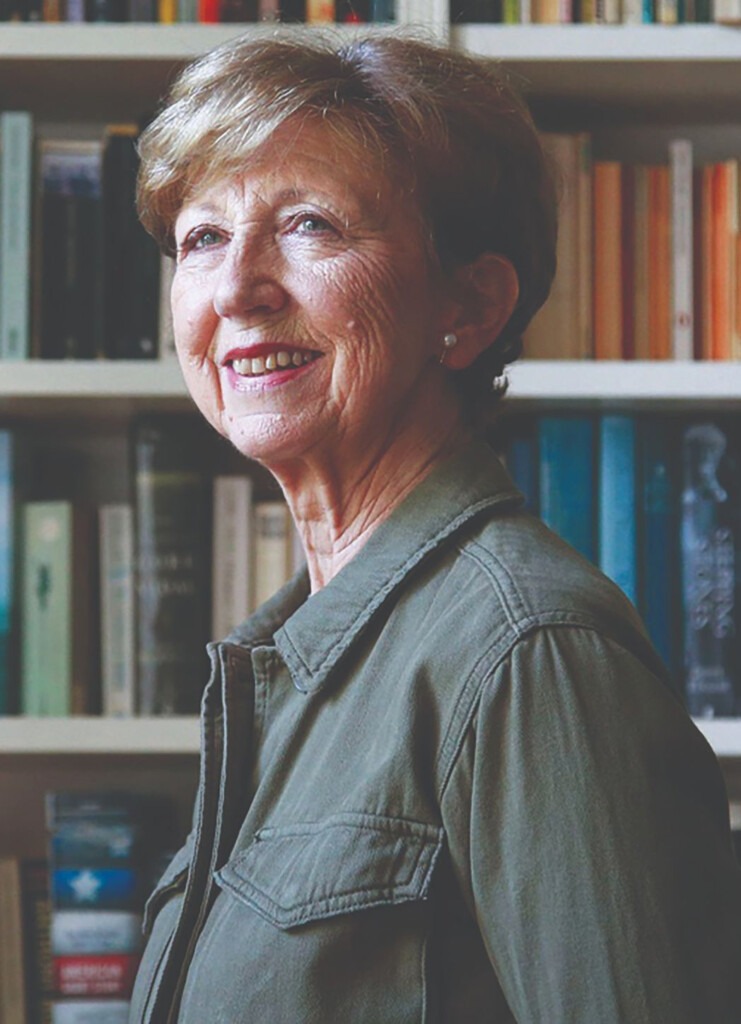 Arts and Humanities Award
Olivia O'Leary – BA 1969 (Spanish, Philosophy)
One of the country's most respected journalists and commentators, Olivia O'Leary first trained as a journalist with the Nationalist and Leinster Times in Carlow. She then worked for the Irish Times as a parliamentary sketch writer, and was also a news reporter for RTÉ.
Olivia went on to become a current affairs presenter, working on programmes like Today Tonight, and Questions and Answers. She later moved to the UK and was one of the first women presenters on BBC's Newsnight, returning home in the mid-1980s to present the flagship current affairs programme Today Tonight and its successor Prime Time. Olivia won three Jacob's Awards and a Sony Award for her BBC Radio 4 programme, Between Ourselves.
Her insightful observations, skilled wordcraft and belief in high ethical standards in public life are evident in her books, Politicians and Other Animals, Party Animals, and Mary Robinson: The Authorised Biography, co-authored by Dr Helen Burke, and also in her decision in 2009 to leave the Roman Catholic Church over the cover up of clerical abuse scandals and their refusal to ordain women.
In 2011, she was awarded an honorary doctorate by UCD. Olivia is the recipient of two honorary doctorate degrees, from UCD in 2011 and from Trinity College Dublin in 2017, and she was elected a member of the Royal Irish Academy in 2019.