LIFE-CHANGING OPPORTUNITIES
PHILANTHROPIC GIVING AT all levels sustains UCD in our mission to empower humanity and change the world through knowledge and discovery. The generosity of our supporters has an extraordinary impact and transforms many young lives every year.
Empowering humanity starts with confronting the social inequities that make it harder for some students to access and participate fully in higher education and realise their full potential. UCD alumni and supporters share our belief that everyone has an equal right to an outstanding education. That's why they're creating life-changing opportunities and pathways to success for more and more UCD students through College and School Support Funds.
These funds provide critical financial aid for students like Oumba Christ Kodia who face barriers to access and participation. With families struggling to stay afloat amid the spiralling costs of living, and many students finding it hard to keep a secure roof over their head in the current rental crisis, the Support Funds offer a safety net for students experiencing hardship. A helping hand when it's most needed can mean the difference between being unable to complete your studies and scaling the heights of academic success.
The Support Funds are designed to be flexible so that Colleges and Schools across the University are able to allocate finances according to emerging needs and challenges. They also provide a sustainable source of funding for programmes and resources that ensure every UCD student has an exceptional college experience. This can include state-of-the-art equipment, postgraduate scholarships, and bursaries for internships and other experiential learning opportunities.
In the College of Arts and Humanities, the Joseph M. Hassett Creative Bursary – named for the renowned Yeats scholar and College alumnus – provides an incredible opportunity for creatives like the poet Christodoulos Makris to engage directly with UCD's rich cultural heritage and bring new and exciting perspectives to the College's research activities. Other initiatives that benefit from the College and School Support Fund include UCD Cultural Heritage Collections, UCD Classical Museum, PhD scholarships and internship bursaries – all of which serve to inspire and foster creativity and enrich the cultural fabric of the University and society more broadly.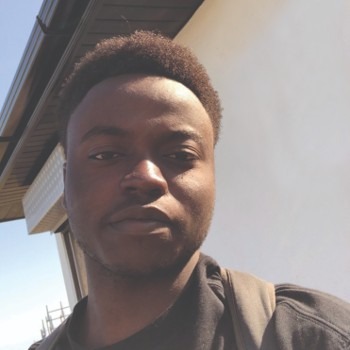 OUMBA CHRIST KODIA
Engineering
"Financial stress has affected me personally and was beginning to take a toll on my academic performance. I am so thankful for the support I received through the College of Engineering and Architecture Support Fund. It made a huge difference in my life. Before, I was worried that I wouldn't be able to cover my fees and continue with my education. Thanks to the generosity of the donors to the Fund, the stress and pressure have been relieved and I am able to focus fully on my education. Even small offerings can change someone's life by opening doors and allowing them to pursue what they love. I'm so grateful to the donors and to the Engineering faculty, who listened to my concerns, understood my situation and supported me throughout."
POWERED BY PHILANTHROPY
On a global scale, philanthropic support is enabling UCD to lead the way in tackling the major challenges facing our world today.
UCD Energy Institute is a prime example of just how far-reaching the impact of such support can be in driving change and progress at a societal level. UCD Energy Institute brings together experts from multiple disciplines – including partners from industry and other research organisations – to identify a way forward to a sustainable future for our communities, our country and our planet.
Working within this highly collaborative space, a world-class team of researchers, innovators and policy analysts are driving a cleaner energy future for Ireland. Their ultimate goal is to decarbonise our energy and achieve a full transition to a net-zero carbon energy system in Ireland by 2050. This means giving up fossil fuels in favour of renewable energy sources. And the clock is ticking.
Fortunately, Ireland has an abundance of renewable energy resources, and we are already using large amounts of renewable energy within our electricity system. There is huge potential to harness the power of offshore wind in our coastal waters. In fact, we have more than enough resources to meet our own energy needs, so Ireland could reap significant economic benefits from exporting energy to other countries – if we had the proper infrastructure in place. This is where NexSys comes in.
Launched earlier this year, NexSys (Next Generation Energy System) is a strategic research partnership – led by UCD Energy Institute – that is working to shape Ireland's future energy system. The partnership includes nine academic institutions across the island of Ireland, as well as key industry partners. They are working together to develop the solutions and technologies that will enable Ireland to transition to a greener, more cost-effective energy system. This is urgent work to address the intertwined crises of climate change and biodiversity loss.
"We are uniquely placed with our industry partnerships to develop cutting-edge technologies alongside developing engagement and dialogue with society on the energy transition," says Professor Andrew Keane, Director of NexSys and UCD Energy Institute. "The partnership will have potentially transformative socio-economic impacts, and will further enhance the global reputation of Irish research in the energy sector."
NexSys was awarded €8 million in funding from Science Foundation Ireland, and this was matched by a philanthropic donation from Dr David O'Reilly, Chair of UCD's Energy Advisory Board, and NexSys industry partners. UCD is profoundly grateful to David for his great generosity, his leadership and his vision for a greener future for Ireland.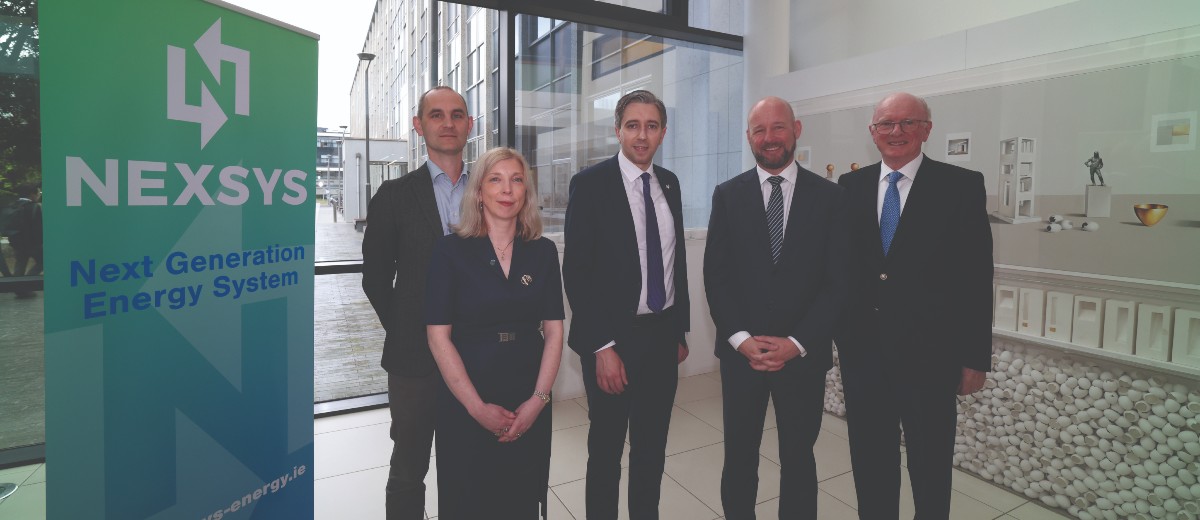 TRUE ENLARGEMENT OF MIND
For more than 30 years, exceptional young academics have been given the freedom to pursue ambitious research in their chosen field through the prestigious UCD Newman Fellowship Programme. This extraordinary opportunity is made possible entirely thanks to generous philanthropic donors and the commitment and support of academic mentors across a diverse range of disciplines.
Dr Niamh Kirk and Dr Shane Comer are just two of the passionate and brilliant researchers whose work has been supported recently by the Newman Fellowship Programme.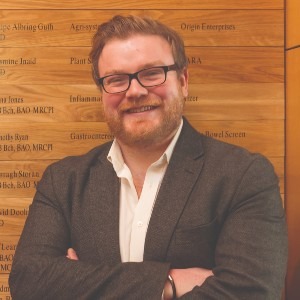 DR SHANE COMER
Sanofi Newman Fellow in Haematology
Shane was just a few months into his Newman Fellowship when the COVID-19 pandemic hit. As evidence of abnormal blood clotting began to emerge in severely ill patients with the virus, he rapidly redirected the focus of his research to investigate the role of platelets in COVID-19 and the impact of anti-coagulant and anti-platelet drugs in treating the disease. He made a significant discovery: COVID-19 infection causes patients' platelets to become hypersensitive and hyperactive, which may contribute to the observed increases in clotting seen in COVID-19 patients. This new knowledge will ultimately help to inform clinical best practice in the treatment of COVID-19 and will result in improved patient care and outcomes.
Shane says: "Thanks to Sanofi and the Newman Fellowship Programme I have been able to work at the forefront of haematological research, with the freedom to pursue different aspects and findings of the research. The opportunity to work at the cutting edge of translational research in the midst of a global pandemic, doing my bit to improve patient care and long-term outcomes, has been an extremely rewarding endeavour."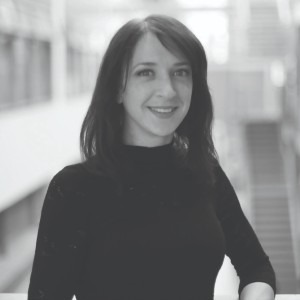 DR NIAMH KIRK
Microsoft Newman Fellow in Digital Policy
Prior to taking up a lecturing position at the University of Limerick earlier this year, Niamh was instrumental in establishing the UCD Centre for Digital Policy during her Newman Fellowship. With a background in communications and journalism, Niamh's work brings a transnational perspective to digital media, digital policy, and online cultures. In the era of fake news and disinformation, Niamh is particularly interested in the regulation of political communication in the hybrid media environment and its impact on political engagement. She has presented research and recommendations to the Dáil and the European Commission, and is deeply committed to ensuring that a diverse range of voices and perspectives inform the development of digital policy in the EU.
OUR GLOBAL VILLAGE
Our amazing community is spread far and wide, bringing UCD values to all corners of the globe and making a real difference for humanity. The incredible impact of our alumni network begins at home, on campus, in each donation, no matter how small, to support our students, our research programmes, and the ongoing development of our facilities and infrastructure. We thank our alumni, volunteers, friends and supporters for your continued generosity and commitment. Together, we are changing lives. It takes a village.
To learn more about how you can support UCD, visit www.ucdfoundation.ie