MANY TALENTED AND ambitious students are flourishing at UCD today thanks to the opportunities afforded them by the generosity of our wonderful community of alumni, philanthropic supporters and friends.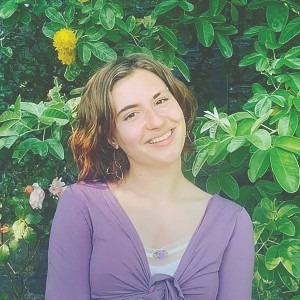 SCHOLARSHIP RECIPIENT
Juno Kostick
"Going into college, I had a lot of financial concerns, but the scholarship gave me space to focus on my studies and not worry about expenses like rent and groceries. It has given me stability. I want alumni to know the huge impact they make by supporting these scholarships. They really do transform people's lives."
We believe wholeheartedly that a good education lays the foundation for better lives, stronger communities and a more equitable world. Everyone should have equal access to educational opportunities, regardless of who they are and where they come from. At UCD, we are striving to make this a reality.
The past couple of years have not been easy for any of us, and the long shadow of the pandemic continues to touch the lives of many of our students, in the form of financial stress or mental health struggles. In these challenging times, it's reassuring to know we can rely on the support of alumni and the wider UCD community to empower students with the help they need to thrive and excel. For Juno Kostick, Politics and Social Justice student, right, this support has been invaluable.
In the past academic year, funds raised through the UCD Champions – Changing Futures initiative had a transformative impact on many young lives. Thanks to the tremendous generosity of Champions like Susan Philips, UCD was able to award a record 152 scholarships to deserving undergraduate and postgraduate students. Alumni and friends of UCD also supported student mental health services and many other facilities that enhance the student experience, including UCD Writing Centre, the Sports Development Fund, UCD Boat Club and the Choral Scholars of University College Dublin.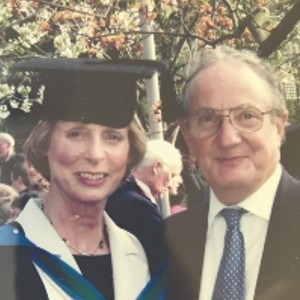 UCD CHAMPIONS SUPPORTER
Susan Philips
"I left school at 16 and started working soon after. I had the chance to come to UCD as a mature student and was lucky to receive a scholarship. I made good friends and really benefited from the university experience. As a result, I wanted to give something back so that another student could avail of a similar opportunity. My years at UCD were incredibly happy, and I feel so grateful to have got that chance in life to do what I was unable to do earlier."
We are profoundly grateful to everyone who supports our students to participate fully in UCD life, and helps us to provide an outstanding, inclusive education for all. If you would like to become part of the story and join this incredible community of positive changemakers, please get in touch. New UCD Champions are always needed and welcome.
■ To learn more about how you can support UCD students today, visit ucdfoundation.ie/supporting-students.