AS THE FIRST university in Ireland to develop a neurodiversity focus, UCD is striving to promote the rich benefits of a neurodiversity-friendly campus. Pioneering this initiative embodies the vision and strategic objectives of UCD and accentuates the University's commitment to equality in Irish society with a cutting-edge approach, channelling the largely untapped potential of neurodiversity. An initiative originally shaped by the Department of Child and Adolescent Psychiatry (CHAS), with the key support and input of Professor Fiona McNicholas, the UCD Neurodiversity Programme has made great strides in a short space of time and now seeks to broaden its reach. Professor Colin Scott, Vice-President for Equality, Diversity and Inclusion, UCD emphasises that the University Management Team EDI Group "was proud to establish a Neurodiversity Working Group … to enhance existing supports for all members of our university community".
Neurodiversity is a term coined in the 1990s to describe the wide variation in human brain functions relating to sociability, learning, attention and mood. The term encompasses many common conditions traditionally labelled as Autistic Spectrum Disorder (ASD), Attention Deficit Hyperactivity Disorder (ADHD), Dyslexia and Dyspraxia and represents at least 10% of the population. By embracing these conditions as reflecting the 'neurological diversity' of the human brain rather than pathologising their difference, this conceptualisation of 'diversity rather than deficit' leans on concepts such as biodiversity. Neurodiversity acknowledges and respects all types of brain functioning and implicitly understands that each and all can contribute to the tapestry of humanity given the correct conditions. The fact that some types of brain functioning are more common in the majority of people is not assumed to imply deficit in the minority.
A key aim in reconfiguring the conceptualisation of these conditions is to promote the understanding that many of the challenges that exist for people who are in the neurominority are societal. It is hoped that increased understanding and awareness across all sections of society will lead to fuller societal participation, harnessing the strengths and exceptional promise of neurodiversity.
To this end, in March 2022 UCD held its first Neurodiversity Celebration Week ably curated by Eimear O'Reilly, Projects Officer, Equality, Diversity and Inclusion (EDI), UCD. In what was an enormously rewarding, well-received venture, the event inaugurated the opportunity to highlight neurodiversity across the entire UCD community. It involved contributions from students, past and present, across an array of disciplines who shared their experiences of neurodiversity in the university setting and beyond.
Participants of Neurodiversity Celebration Week included creative artists, academics, medical professionals, engineers and architects as well as individuals from Goldman Sachs, Microsoft, Google and the Irish banking sector. Ronan McGovern, a UCD alumnus, was one such contributor. Ronan, who has a diagnosis of ADHD, works in AIB where he promotes awareness of neurodiversity. He graduated from Stanford Business School where he worked for six months as a scholar at the Stanford Neurodiversity Project. Spreading the word about neurodiversity is something that Ronan is passionate about. He believes that the neurodiverse population encounters unconscious bias of which society is mostly unaware: "Growing up in Ireland with (then undiagnosed) Combined Type ADHD, I suffered greatly, and I would like that no one has to go through this suffering in the future. Neurodiverse people are a huge source of invisible innovation in society and if this is recognised, the world will be a better and more diverse place for it."
Another participant was Adrian Jones, Global Head of Healthcare Private Investing, Goldman Sachs, New York. Adrian, who has an MA in Economics from UCD, understands the importance of the programme for the corporate world: "Neurodiversity in the workplace is primarily about fairness. It is also about successfully recruiting and retaining talent in a ferociously competitive global market. By building a culture of awareness and inclusion, employers can ensure that all employees reach their full potential and thrive as their authentic selves."
Despite often having rare patterns of cognitive strengths, achieving university entry and navigating the education system will generally reflect a more arduous path for neurodiverse students. The nature of the variability of brain functioning is such that the university experience is laden with demands that are uniquely challenging and, all too often, the true potential of neurodiverse individuals, both students and staff, remains untapped. In order to facilitate a successful university experience, it is critical that universities provide adequate recognition, supports and equality of opportunity. Professor Scott notes that "teams from UCD Access and Lifelong Learning and other key services play an important role in ensuring neurodivergent students can thrive at university and can succeed when entering the workforce."
In this journey, the UCD group has looked abroad for inspiration. At an international level, Stanford University has been to the forefront by establishing the first 'Neurodiversity Friendly Campus'. Director of the Stanford Neurodiversity Project, psychiatrist Dr Lawrence Fung, has generously provided guidance to its nascent UCD equivalent. Stanford has incorporated a number of different strands in its mission, strands which the UCD group seeks to emulate. Firstly, and most importantly, it recognises the potential that neurodiversity offers. Stanford sets out to maximise this potential by not just empowering the neurodiverse community on campus but by actively setting out to attract neurodivergent staff and students to the university. As such, the Stanford project seeks not to merely cater to a 'minimum standard' of inclusion but sets out to raise the bar to promote a university culture that harnesses the true value of differences in thinking and learning styles. The value of this approach is fully endorsed by Dr Deirdre O'Connor, Chair of the UCD EDI Disability Sub-Group/Associate Dean for EDI in the UCD School of Agriculture and Food Science: "Initiatives that promote a more neurodiversity-friendly campus are at the heart of UCD'S EDI remit, which is about creating an environment that is inclusive to all students and staff and celebrates the rich diversity that exists in our university."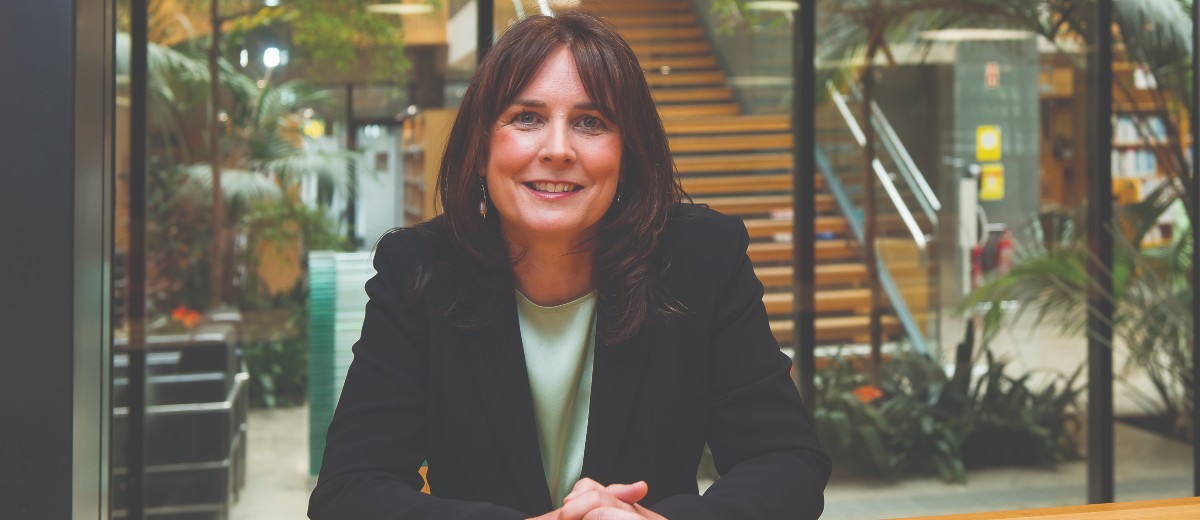 The Stanford project aims to embolden neurodiverse individuals to deliver on their potential and to disseminate knowledge through teaching and training to allow crossfertilisation of this positive culture across the employment sector. A key component of this model is linking with businesses in the Stanford area. Today, most major international tech companies in Silicon Valley, a sector which has traditionally welcomed and benefited from a more neurodiverse workforce, have a neurodiversity inclusion policy, helped in no small part by an agreement signed in December 2020 with Google who piloted a Neurodiversity at Work Programme at Google Cloud.
Another strand to the Stanford model adopted by UCD is to disseminate its message locally, nationally, and internationally. In May 2022, UCD hosted a world-first global conference on 'Neurodiversity and the Legal System'. This conference complements the UCD group's collaboration with An Garda Síochána with respect to Neurodiversity and Human Rights.
Ken Kilbride, CEO of ADHD-Ireland, an advocacy charity, stresses the societal value of this truly collaborative approach:
"We have welcomed the fact that UCD has embraced us as an equal partner to develop a wide range of neurodiversity initiatives and indeed world-leading conferences.
This parity of esteem has delivered visible impacts not only for UCD, its students and alumni but also to positively increase acceptance of ADHD throughout Ireland."
Partnerships such as this are intrinsic to the framework of the Neurodiversity Programme in UCD, which incorporates a multifaceted approach to achieving its objectives by involving neurodiverse students/staff, the broader student population and academic faculty, advocates, clinicians, companies/employers and the local community. This framework is designed to mutually benefit the student, the university and wider society. This model informs the approach of directly linking with the business community to support their neurodiverse employees and, in turn, to provide a funding stream for the initiative. As the project evolves, it is envisaged that there will be increasing involvement with industry which will confer long-term growth. The potential value of this approach is seen in the group's work with the multi-national PM Group. Engineer Bryan Humphreys at PM Group recognises the rewards of neurodiversity awareness: "UCD Neurodiversity outputs have helped our business to understand and acknowledge, that it is normal for people to function differently from one another, and helps managers and employees, enabling us to remove boundaries, leveraging the unique strengths of neurodiverse employees and candidates to enable greater innovation, culture, talent retention and more effective decision making."
As well as new teaching modules, research is at the heart of UCD's Neurodiversity Programme. Dr Timmy Frawley, Associate Professor in the UCD School of Nursing, Midwifery and Health Systems, a key member of the project, has been awarded seed funding to pursue a university-wide Neurodiversity Research Programme. Dr Frawley's research is underpinned by his commitment to the idea that "recognising that students and staff are neurodistinct" is key to achieving a more inclusive university space. Fundamental to the research is exploring staff and student experiences "to establish what is working well in UCD and how we can build on this.
"Our brains are all wired in myriad ways and for some of us, this makes us neurodivergent or neurodistinct. While this can be an advantage, sometimes problems with living in society can be encountered. Our work in Neurodiversity seeks to level the playing field for all," says Dr Frawley.
As well as its commitment to research, the UCD Neurodiversity Programme has been running a monthly masterclass series with its external partners since February 2021. Beth Kilkenny, Planning and Projects Manager, UCD College of Health and Agricultural Sciences, has led this initiative. "We have had world-renowned speakers, academics and clinicians and, of course, members of the neurodivergent community, speak on all aspects of Neurodiversity. The sessions are open to all and we have reached a global audience, from Australia to Ghana to Bermuda, the US and Ireland! In the last 18 months, we have reached over 1,500 people. It is rewarding to know the work we are doing has such reach and impact."
The international reach of the UCD Neurodiversity Programme is reflected in the partnership with the Institute of Neurodiversity, a global advocacy group founded by corporate governance expert, Charlotte Valeur who identifies autism as key to her success. UCD is also the first university in Ireland to join the Global Neurodiversity Hub Community of Practice. Based in Melbourne, Australia, founder Andrew Eddy is very proud to be involved in the ongoing work at UCD. "Running through each of the activities of the UCD Neurodiversity Programme," according to Mr Eddy, is a common theme "of selflessly trying to make a difference and inspire positive change. The team at UCD has created a significant shift in the global narrative around Neurodiversity, higher education and employment."
The UCD Neurodiversity Programme has achieved much since its recent inception. The working group looks forward to continuing its work guided by its North Star that Neurodiversity is welcomed and celebrated, allowing everyone to flourish while enriching the global UCD community.