'IF YOU WEREN'T there not only would you not know, you literally wouldn't believe it'. UCD alumna Maeve Binchy said it best. At its heart, involvement in society life in UCD has very regularly been multiple experiences in search of a narrative.
Joining countless societies during Freshers Week just for the free lunch. Missing the last bus home after a sangria-soaked gathering with the Spanish Society. Queuing for hours to secure a ticket to the Engineering, Commerce or Law Ball. Being dragged by a friend on some society committee to an event in the depths of the Arts Block only to realise, "Wait, there's a theatre here!".
Then there were the characters. The single society 'specialist', member of one society only, attending their events religiously, often ending up as the Auditor or Treasurer as a reward for their fervorous commitment. The society 'multi-tasker', regularly holding down positions across multiple societies, up at dawn with a roll of Sellotape, ready to carry boxes, keep accounts, write letters and book venues or die trying. The committee 'specialist', the old hand at committees, brought in to run the ball, and organising it to within an inch of its life, driving everyone else demented along the way. And the 'committee magpie' (or in 21st-century parlance, the 'hoodie collector'), no role is too small (and no important-sounding title too large) for this person.
Societies are a broad church, bringing together students from all backgrounds, united only by their interest in the arcanity of such topics as Japanese film, knitting or tractors. They are the glue which holds together the UCD experience. Lots of institutions offer accounting or science degrees, not all provide the subversion and irresponsibility of societies (the irresponsibility obviously being minimised because "it's all in a good cause!")
No member of a society doesn't have a story from a society night out (most of them unprintable here). For the UCD student, societies were, and are, the lodestone around which most of their finest hours revolved. For many, it was also the first taste of leadership and involvement for their future careers progression. Ryan Tubridy honed his interview skills as Auditor of the History Society; the quick wit of Dara Ó Briain skewered many aspiring speakers and audience members from his throne as Auditor of the L&H; Martina Fitzgerald developed her interest in current affairs as Auditor of the Politics Society, while political luminaries Hazel Chu, Dr Garret FitzGerald and Charles Haughey led the Philosophy, Economics, and C&E Societies respectively.
Even today, old friends come together every year at UCD reunions, Christmas parties, weddings and dinners, and talk invariably turns to the insanity that they shared as committee and society members together. The phrase most commonly used is 'we wouldn't get away with it now'! But, you know what? They're still getting away with it. As Maeve Binchy said 'you literally wouldn't believe it'.
Over the last 160 years there have been over 100 student societies, each with its own unique story. The Societies History & Memories Project was created to capture a snapshot of our shared history that may otherwise fade from memory.
Today UCD is home to a population of more than 35,000 students, including overseas campuses. Despite the COVID-19 restrictions early in the academic year, some 15,198 individual students became members of a student society. In all, there were a total of 61,505 memberships shared by over 83 societies, with 22 societies exceeding 1,000 members.
While a great many things have changed in Belfield, the importance of society life and its place at the heart of UCD's student experience has remained constant. Students continue to attend debates, seminars, musical and theatre performances, formals and other social events. Annually there are over 4,000 events on campus, not including the countless committee meetings, casual meet-ups and of course the days and months spent by committees preparing their schedule of events.
Student societies support a number of charity partners and annually (preCOVID-19) raise over €200,000 through direct fundraising.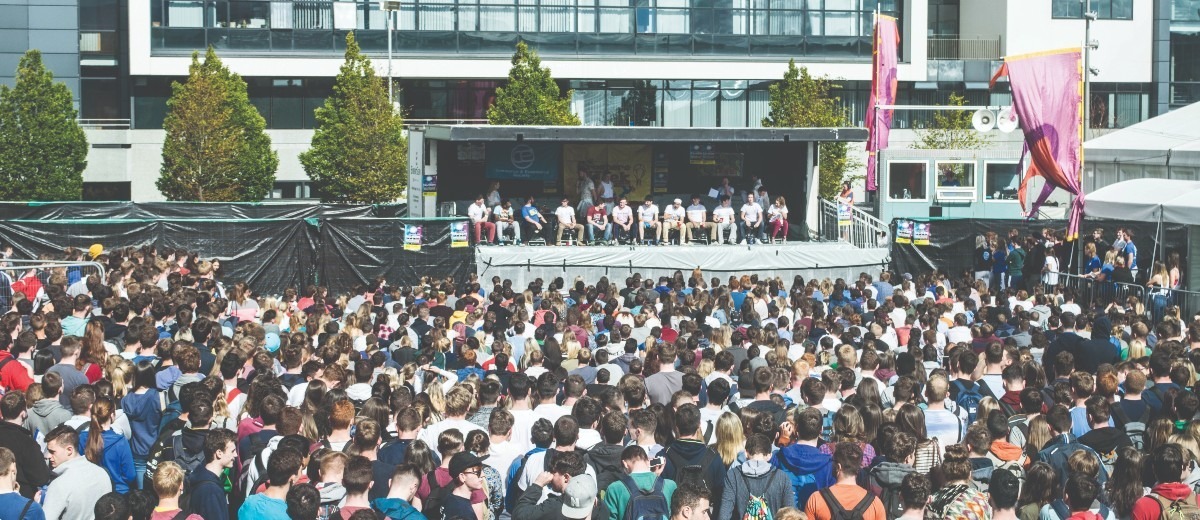 PILLARS OF SOCIETIES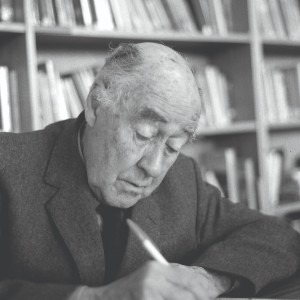 Mervyn Wall
I resigned after a disagreement with Dr Coffey as to the Dramatic Society's right to choose for itself the play for its annual public production. 'The Importance of Being Earnest' had been suggested, and Dr Coffey referred our choice to the professor of English Literature, who reported unfavourably, saying to me that he did not think it proper that the students should go out under the banner of Oscar Wilde.
We then proposed a play called 'Winterest', which was all about Vikings and similar husky characters with wings on their helmets, but Dr Coffey imposed a veto, partly because he thought that the play would not be a commercial success and partly because he thought that influence outside the college was being exercised upon us in the choice of play. I believed the issue of freedom for the Dramatic Society to be an important one and resigned from the directorship and from the Society. "Foolish young man" was Dr Coffey's comment. As it happened, 'The Importance of Being Earnest' was the play that accorded presidential approval in the end, and it was put on some months later at the Gate.
From Centenary History of the Literary and Historical Society 1885-1955, edited by James Meenan, published by A&A Farmar.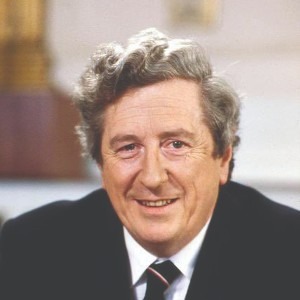 Dr Garret FitzGerald
While I enjoyed work at college, study certainly did not absorb much of my energies. I joined a large number of societies and concentrated on helping with the societies' teas, having observed at an early stage that the preparations for these festivities, which followed language-society meetings in particular, were undertaken by girls. Boys – oddly, I thought, having been brought up in a family of boys where all had to help with meals – regard this part of a society's activities as being beneath their dignity. The loss was theirs, I felt, especially after seven years at a single-sex secondary school, the major attraction of university life, it seemed to me, was the company of girls. Before long, I featured in the college magazine with the comment 'among the girls present was Sir Garth FitzGerald Bart.' – and there he remained.
From Just Garret, an autobiography by Garret FitzGerald, published by Liberties Press.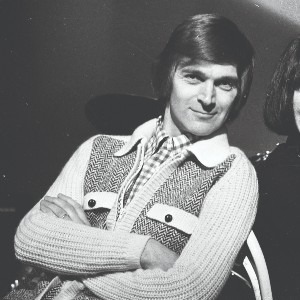 Des Keogh
DramSoc moved to the Belfield campus in 1972, wrote Peter McGuire in The Irish Times in 2007, and was given rehearsal and performance space in the lower floor of the arts building, where it remains to this day. Students can still be found lingering around the DramSoc noticeboard, rehearsing their lines and investing huge amounts of time and energy into productions which they hope will rival the professionals. "DramSoc certainly had a huge influence on my life," says Des Keogh. "It's where I really learned about acting and the theatre. It gave me a huge amount of opportunities and a lot of breaks in the world of drama. Most of all, it's where I learnt that acting is really what I love and want to work in."
From 'Dramatic Times on Stage', published in The Irish Times, 15 May, 2007.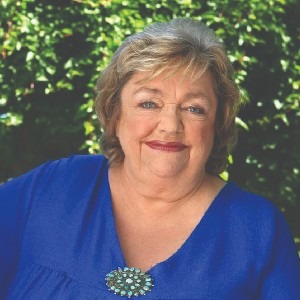 Maeve Binchy
The debate at the L&H on a Saturday night was the sex of the fifties. Who knew how the night might end? Well, I always knew how the night would end, actually, it ended in the same way most of the time with me having to run down from the Physics Theatre in what was then UCD and now houses the National Concert Hall to catch the 11:23pm train back to Dalkey from Pearse Station, then called Westland Row.
In my first year, 1956-7, I looked at the Auditor and committee as if they were great stellar creatures, no boys band or football team could have got as much adoration.
I ached to be part of it all, something much nearer than just sitting in those ascending benches. Other girls dreamed of wearing strapless dresses and being whirled around to the music of Neil Kearns in the Gresham; I yearned to be the confidante of the L&H Committee, earnestly discussing some new outrage that had to be dealt with, or coming up with a wonderful speaker that no one else had thought of.
When Myles McWeeney was going to become Auditor the following year, he asked me to serve on his committee. Apart from the proposal of marriage that I got at a much, much later time, it was the most wonderful question I was asked in my life. When I look back at it all, it was a very hot house and totally overdramatic and I loved every bit of it.
You always think your time is the best; I KNOW those years nearly half a century ago were magic. But just as I thought my father's generation fairly sad and pathetic back in the twenties, so too do people laugh an embarrassed laugh at our antics. It doesn't matter. It's only lent to you, that time. And we loved it.
From The Literary and Historical Society, 1955-2005, edited by Frank Callanan, published by A&A Farmar.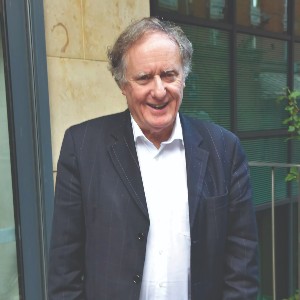 Vincent Browne
The centre of my life really was the L&H, which met on Saturday nights in the Physics Theatre on Earlsfort Terrace. It was an incredible arena … I did a post-graduate thing in Loyola University in New Orleans. I came back, and I suddenly found the whole place to be dampened down by this monster, crypto-fascist [Michael] Tierney [then President of UCD].
[Michael Tierney] banned me from coming in [to the L&H] and I sent a telegram saying that I was coming, got Jackie McGowran in the Abbey to make me up as a woman.
Tierney panicked, called in the police, police were all around. I got past, sat in there for about two hours, and then Seamus Sorohan [now a senior counsel] stood up and said what will happen if he comes in and Ryan said – Lemass was in the chair – "I'll have him suspended and put out". So I stood up and took off my wig and handcuffed myself to the desk and the whole thing broke up. Tierney actually expelled me from the college for that. I had my BA at the time, I had just got it, but I had my Law lectures to do and he wouldn't let me do them.
From 'Ulick O'Connor: A very cavalier Irishman in every sense of the word', published in The Irish Times, 12 August 2015.
UCD SOCIETIES PROJECT
We invite alumni to share their story with us at www.ucdsocietieshistory.ie. This can take the form you are most comfortable with. It can be anecdotal, it can explore what a society meant to you or look at a certain period more generally.
This work is part of an ongoing project with an eye to creating a central archive collection, connecting with society alumni and publishing and exhibiting materials. A book project is also being explored to tell the story of UCD Societies through personal vignettes. This project can only be successful with your support. www.ucdsocietieshistory.ie.