UCD VILLAGE
UCD Village is an exciting new addition on the Belfield Campus – state-of-the-art student accommodation in a safe, communal environment, only a short walk from UCD's world-class academic and sports facilities. The completed first phase of the UCD Village, with over 900 student beds and flagship Village Centre, is just the first part of an ambitious programme that will provide over 2,000 new beds over the next few years. With social and retail spaces, dance studio, market-style food hall, gym, laundrette, and auditorium, the UCD Village ensures UCD students can avail of high-quality accommodation on campus with world-class facilities on tap.
UCD Village living options include shared apartments and studio rooms, all with ensuite bathrooms, study and storage space and fully equipped kitchens, plus an on-site 24/7 support team. www.ucd.ie/residences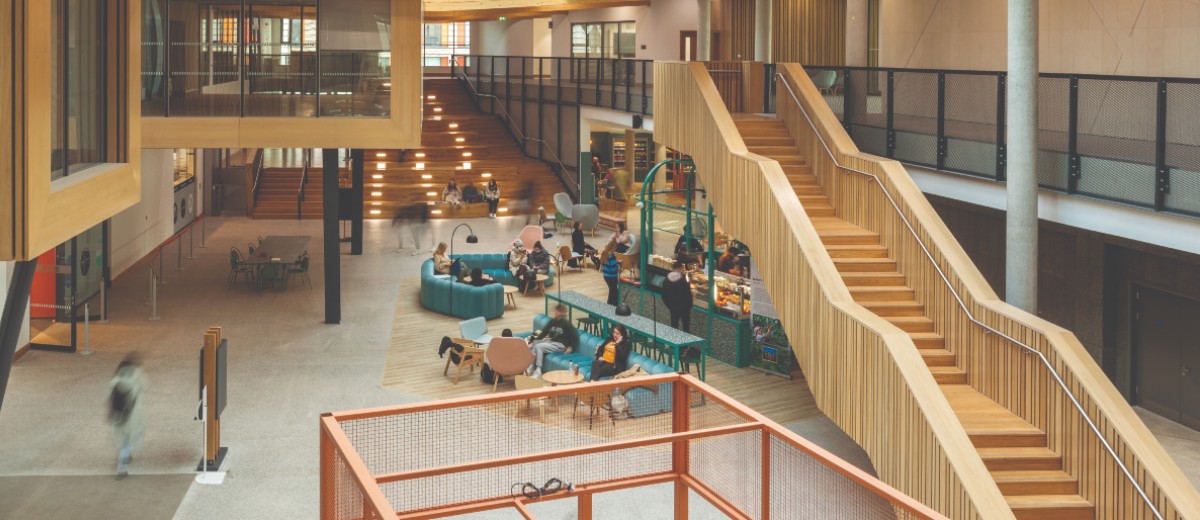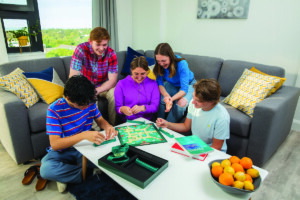 HONEY AND APPLE JUICE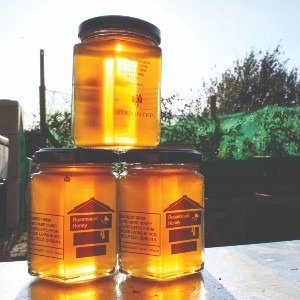 Beekeeping had not been practised on campus for many years when in 2014 Dr Brian Tobin and his team at UCD School of Agriculture and Food Science and Rosemount Environmental Research Station set out to change that. They established the "Bringing Bees Back to Belfield" project and set up an apiary next to the Irish heritage apple orchard at Rosemount. Today, thanks to a collaborative effort by students and staff, Belfield honeybees contribute to the pollination of the Rosemount Orchard and parklands and gardens close by, and the apiary facilitates research into pollination ecology and gives students valuable hands-on experience in apiculture. Both the apiary and orchard have become important flagship projects for Rosemount's outreach activities.
UCD won a Grand Gold CASE Award in 2020 for the Rosemount Honey project, the panel calling it "a perfect representation of the work and research happening in the important areas of horticultural and environmental science." The honey initiative has since been joined by production of apple juice from UCD's orchard of heritage native apple trees. The production of these products on campus provides a unique opportunity to demonstrate excellence in food production and plant management systems, as well as a valuable teaching demonstration. Both these items are examples of umbrella-like products representing Rosemount's contribution to UCD's vision of sustainable production.
Green Spaces
Want to take a walk around UCD's beautiful wildflower meadows and biodiverse Woodland Walks during your next trip to Belfield? Plan your trip!
Walking maps for five beautiful, biodiverse walks are downloadable at www.ucdestates.ie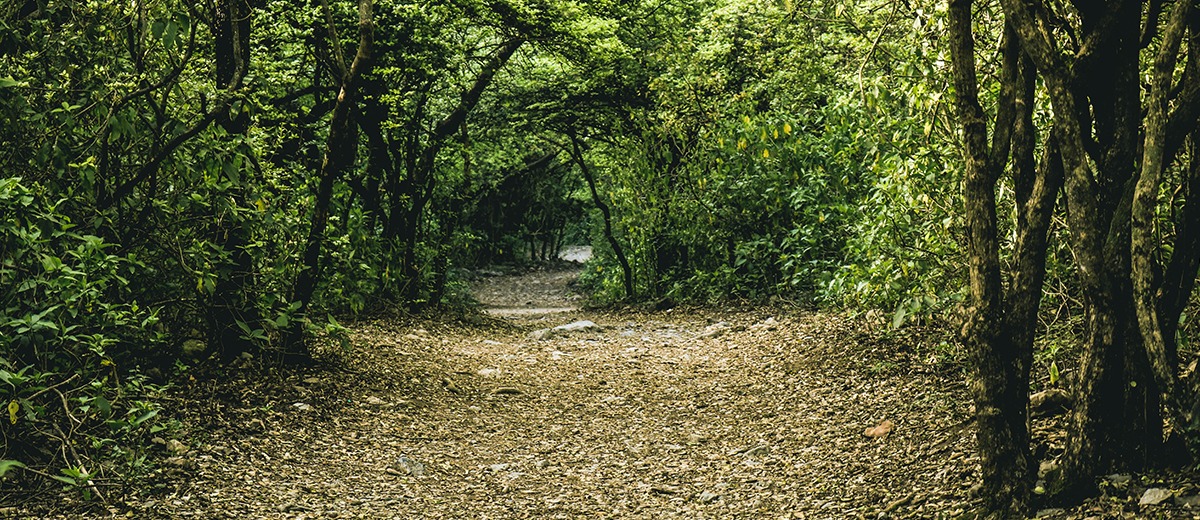 BETTER BIKING
UCD is the first third-level institution in Ireland to achieve Gold Level Certification as a cycle-friendly employer. The 'Gold Level Certification' achieved by UCD is underpinned by The Cycle-Friendly Employer Certification Framework, developed by the European Cyclists' Federation, aimed at establishing a European standard for bicycle friendliness in the workplace. There are now over 5,000 cycle parking spaces for those commuting on bike. The new pedestrian and cyclist entrance at the N11 provides a vehicle-free environment and at the UCD Sports Centre, the roundabout has been upgraded to a cyclist-friendly configuration, and vehicle speed reduction measures introduced. UCD supports the Bike to Work scheme for staff and offers a student buy-back scheme, where bikes purchased from the campus bike shop can be sold back at the end of the academic year. Moby GPS-enabled bikes are located on bike racks throughout the campus.
UCD GREEN CAMPUS
The initiative encourages students and staff to raise awareness of environmental issues and improve the environmental performance of their institution. Sustainable development and climate change are two of the greatest challenges of our time. UCD can play an important role through research and teaching, the operation and development of the UCD estate as well as through individual and collective behaviour and actions of the UCD Community. The Green Campus Initiative will highlight energy efficiency, water conservation, waste reduction and recycling, sustainable commuting and biodiversity. Even lake clearing is carefully undertaken before nesting season, so as not to disturb the nesting wildfowl so beloved of students, alumni and visitors to UCD's beautiful campus.
OUTSIDE THE BOX
The Creative Futures Academy (CFA) a new partnership between UCD, the National College of Arts and Design and the Institute of Art, Design and Technology, will offer students training in the creative and cultural sectors, addressing the needs of the most talented writers, artists, filmmakers, musicians and designers. The Black Box Studio and Media Lab in the old DramSoc theatre in the Newman Building will be fitted out with the highest quality technology to prepare future generations of talent for the creative sectors.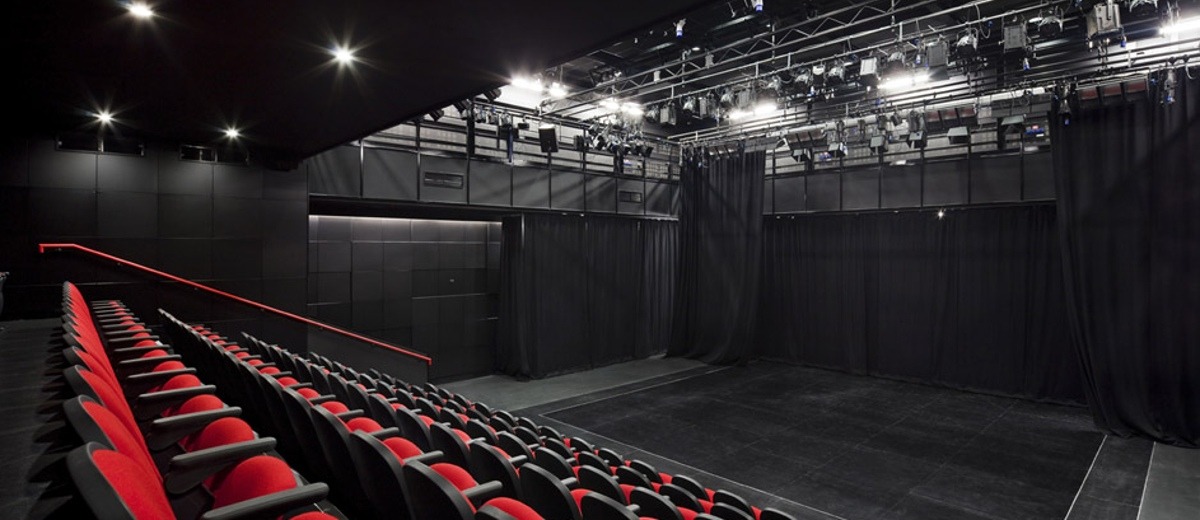 FUTURE CAMPUS UPDATE
Enabling works, landscaping, reconfiguration of the internal campus road network and construction of a new entrance plaza at the University's main gate on the N11 are underway as part of the Future Campus development – the creation of 22,500sq m of teaching, learning, research and engagement space in two new state-of-the-art buildings and the upgrading, refurbishment and expansion of other buildings on campus. The development is part of the University's five-year plan aimed at increasing faculty and student numbers, putting in place world-class academic facilities and student amenities and services. The development will relieve capacity pressures on existing campus buildings and facilitate growth of the student population by 3,300. The Centre for Future Learning will provide flexible teaching spaces that facilitate active group work and peer learning. The Centre for Creativity will be home to faculty from UCD College of Engineering and Architecture.
Campus development plans also include an extension to the O'Brien Centre for Science, the refurbishment of the Physics and Mathematics, Earth Sciences and Biology wings; the refurbishment of the Newman building, which houses Arts, Humanities and Social Sciences and the James Joyce Library (some of the oldest teaching buildings at Belfi eld); and new and improved sporting facilities.
The UCD campus development plan exceeds €1 billion, and funding will be sourced from the EIB, philanthropy, increased student numbers, loans and Government grants.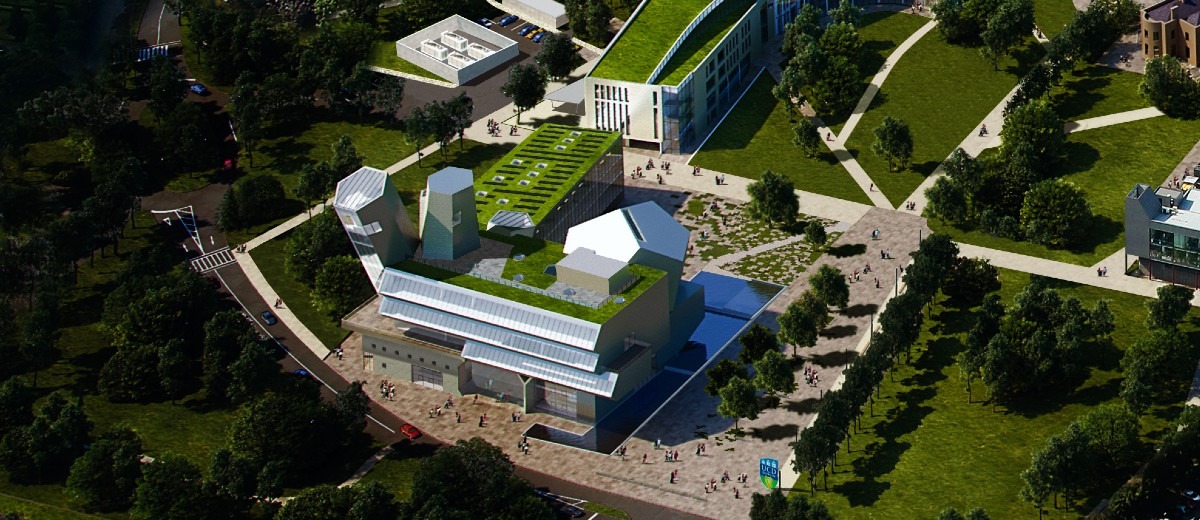 THE SIMPLE LIFE
A new experimental early medieval roundhouse has been erected on the grounds of UCD, replacing a similarly unique structure destroyed by fire almost three years ago. The reconstruction by UCD Archaeology staff and students is part of an ongoing research project by the UCD Centre for Experimental Archaeology and Material Culture in the Roebuck district of the campus. The hazel post-and-wattle roundhouse measures six metres in diameter, and is based on archaeological and environmental evidence gathered from an 8th-century excavated site in Co. Antrim.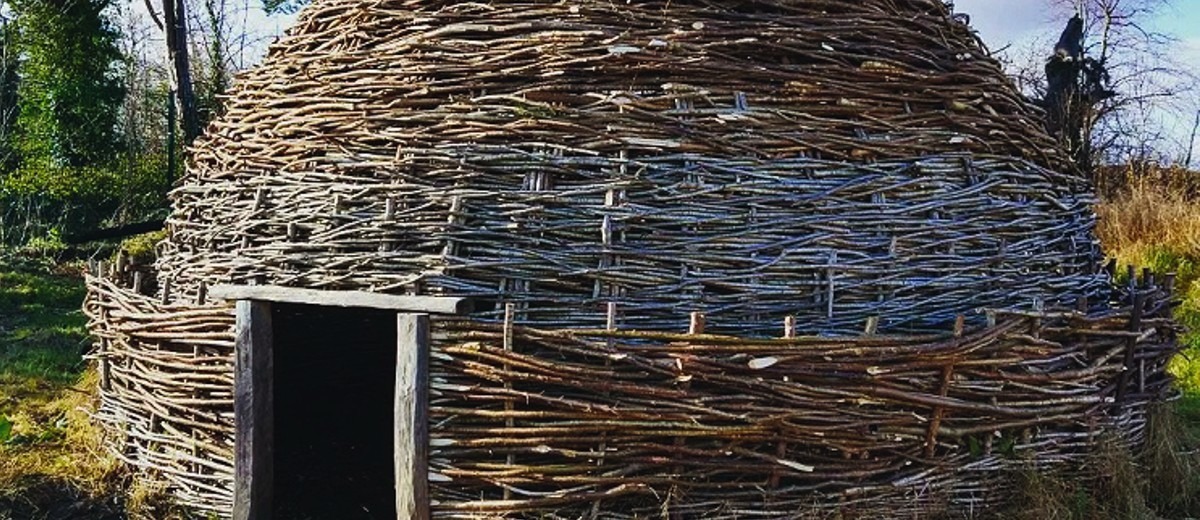 FUTURE LIBRARY
IN MARCH 2022, Professor Mark Rogers, UCD Acting President and Lorna Dodd, UCD Associate Librarian, launched an ambitious new strategic plan for UCD Library, addressing how the Library will meet challenges presented by the rapid changes in the higher education and research landscape. The plan is to develop high-quality, connected and accessible library spaces that provide students with the opportunity to engage with learning, connect with resources and collaborate with other learners. There will be enhanced digital services for students and faculty, supported by the development of critical digital literacy skills. The Library aims to claim a space for UCD's unique and world-renowned collections as a resource for research and citizen engagement.
In the same month, Dr Sandra Collins, former Director of the National Library of Ireland, was appointed Librarian at UCD, joining a dedicated team across five libraries. "Twenty-five years ago, I completed my PhD in UCD. I am delighted to be returning to the University where I learnt so much, and relish the prospect of working with the students and staff," Dr Collins said, citing as a particular highlight of her time as Director of the National Library of Ireland, the partnership project with UCD to create the Museum of Literature Ireland (MoLI) at Newman House. Dr Collins leads a dedicated team across fi ve libraries and UCD's extensive archives.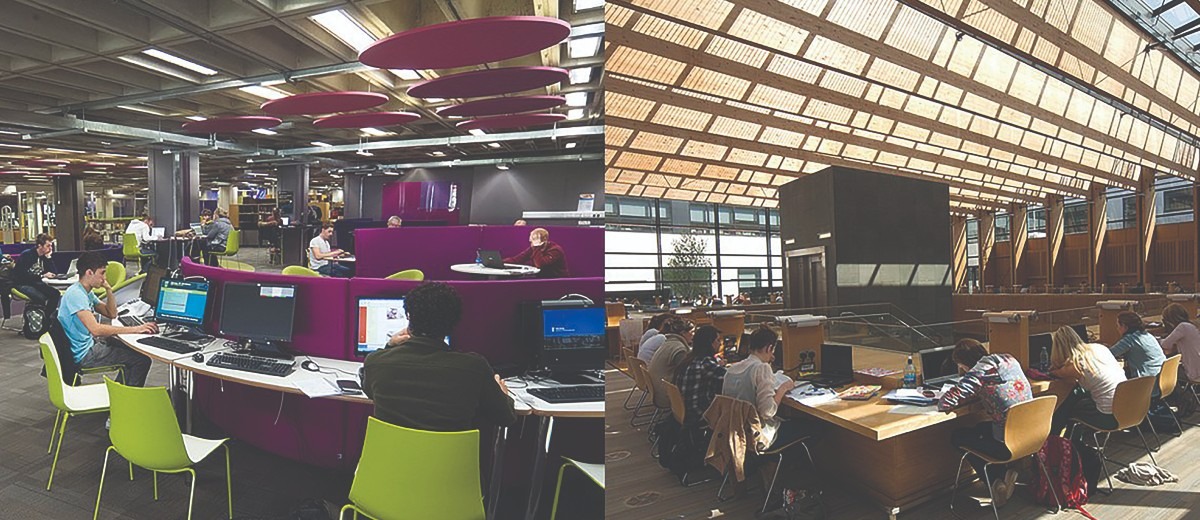 RE: JOYCE A LIFE IN THE DAY
To mark the centenary of Ulysses, UCD School of English, Drama and Film and UCD Arts and Humanities created the short film RE: JOYCE A LIFE IN THE DAY, to salute James Joyce, the University's most famous graduate. The film tracks protagonist Leo through an imagined day in her life at UCD, on a deadline to complete an essay about James Joyce. Re: Joyce features a number of excerpts and words from Ulysses and animates them via spoken word, music, performances and dream sequences, all performed by UCD students from a wide range of UCD disciplines, as well as members of UCD DramSoc, Choral Scholars and UCD Ad Astra performance scholars. Re: Joyce, directed by Ignas Laugalis, was premiered at the UCD Festival in June 2022 and plays at MoLI. Watch on UCD College of Arts and Humanities YouTube Channel.
UCD Micro-credentials
Developed and delivered by UCD's academic faculty, UCD Microcredentials give you the opportunity to upskill in highly specialised areas with short, accredited, industry-aligned courses. UCD Micro-credentials are designed for busy professionals, who may not have the time to engage with larger programmes of study, and most are online or blended. Enrolling on a Microcredentials course is a great way to develop in your current role, fast-track your career progression, or pivot to a new area. For more information and details on discounts available to UCD alumni, visit www.ucd.ie/microcredentials.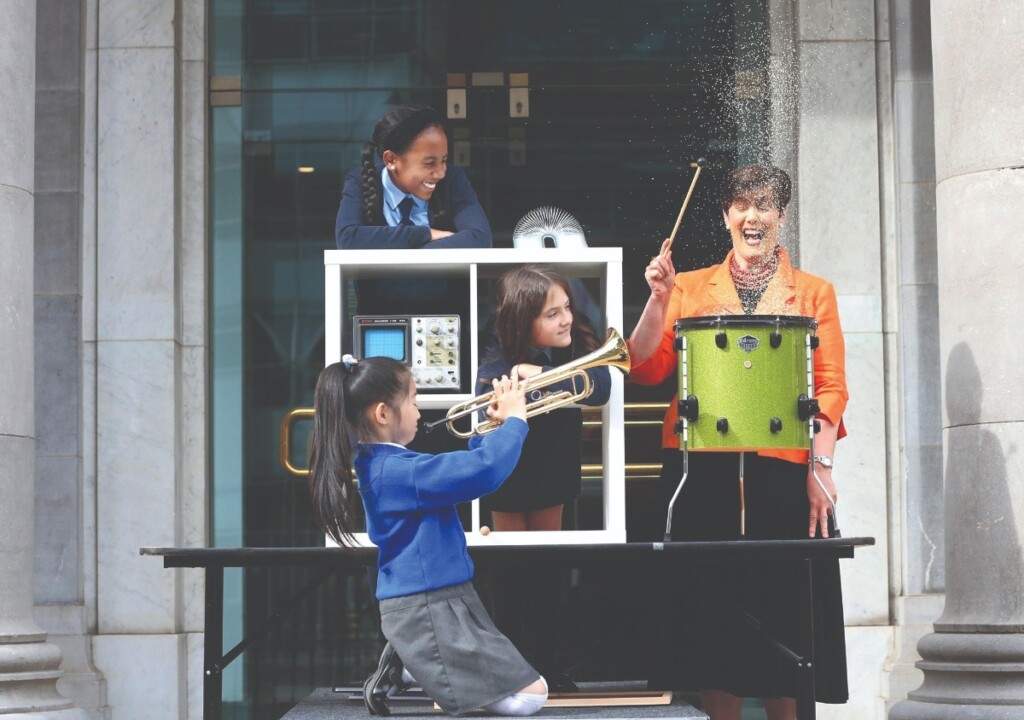 SCIENCE FOR SCHOOLKIDS
The National Concert Hall, University College Dublin and Trinity College Dublin Schools of Education, supported by Science Foundation Ireland and ESB, has launched QUAVERS TO QUADRATICS, which explores the intersection of the worlds of music and science through a series of hands-on workshops, encouraging children in third-sixth class to play with ideas common to music and science. Children are guided in their play by university science and music education students who work with class teachers. www.nch.ie.
THE POETRY JUKEBOX
In St Stephen's Green is part of the Poetry as Commemoration initiative led by UCD Library and supported by the Department of Tourism, Culture, Arts, Gaeltacht, Sport and Media under the Decade of Centenaries 2012- 2023 programme. Members of the public can tune in to listen to 20 poems relating to the events that led to the establishment of the Free State and the Civil War.
Wordle Practice Makes Perfect
When it comes to Wordle practice does makes perfect it seems, according to a new analysis of more than three million tweets of the word puzzle, where players have six attempts to guess a five-letter word. Professor Barry Smyth, Digital Chair at the UCD School of Computer Science, analysed over three million Wordle tweets posted by 800,000 players between December 2021 and January 2022 and found players manage to solve the game in fewer rounds the more they play, with more experienced players solving the puzzle on their fourth attempt. Professor Smyth also found that some words are considerably more challenging than others, with Wordle picking a difficult word about once a week. These words were usually less common words, with unusual combinations of letters, and more likely to have duplicate letters.