COLLEGE OF ARTS AND HUMANITIES
HIGHLIGHTS 2021-2022
THIS YEAR WE welcomed our students back to campus and navigated the new hybrid world of both online and in-person learning and events. It has been a hugely successful and busy year for staff, students and alumni alike.
In January 2022, UCD Special Collections acquired the personal correspondence of writer Mary Lavin. This acquisition was made possible by the support of UCD Foundation's Arts and Humanities College Support Fund and the generosity of UCD alumnus, Dr Joseph Hassett.
Congratulations to UCD Creative Fellow Colm Tóibín, who was announced as the Laureate for Irish Fiction 2022-2024 by the Arts Council. His three-year term began in January, when he succeeded Sebastian Barry.
In March 2022, UCD awarded honorary doctorates to some of Ireland's finest musicians in recognition of their outstanding contribution to arts and culture. Mary Bergin, Mary Black, Finbar Furey, Paddy Glackin, Andy Irvine, Tríona Ní Dhomhnaill and Mary O'Hara were honoured by UCD for their commitment to Irish music and culture. These musicians also featured in 'The Flourishing', a documentary spearheaded by Associate Professor P.J. Mathews which aired on RTÉ One over Christmas 2021.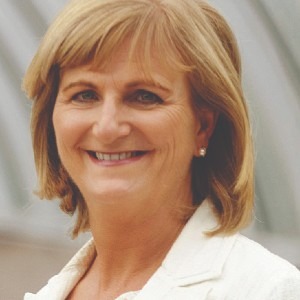 College Principal
Creative Futures Academy announced a new BA in Creative & Cultural Industries available from the College, with its first intake in September 2022. Speaking at the announcement, RTÉ Chair and UCD Creative Fellow Moya Doherty said: "We are at a pivotal moment in our understanding of the place of creativity and the creative industries relative to the wellbeing of our economy, society and community."
In April 2022, the UCD Symphony Orchestra performed Saint-Saëns' spectacular Organ Symphony as part of a programme of French music presented in collaboration with the UCD Philharmonic Choir in the stunning setting of Dublin's St Patrick's Cathedral. The concert drew an audience of over 800 attendees, resulting in a stunning evening of live music after a hiatus of over two years.
The UCD Arts and Humanities Annual College Lecture resumed this year in April with the School of Classics hosting the event. The College welcomed Professor Isabelle Torrance for a lecture on 'Classical Culture and Irish Identities: Diachronic and Polyphonic Perspectives'.
www.ucd.ie/artshumanities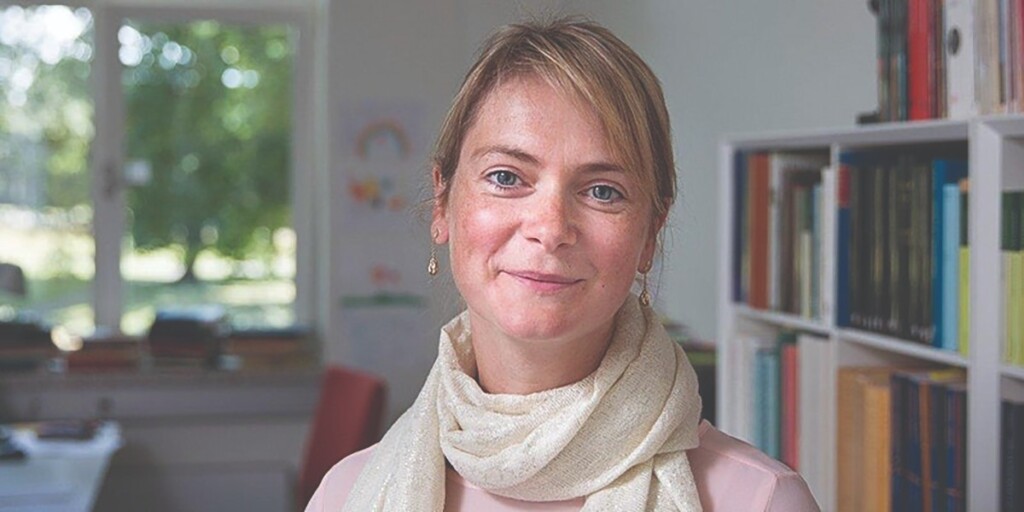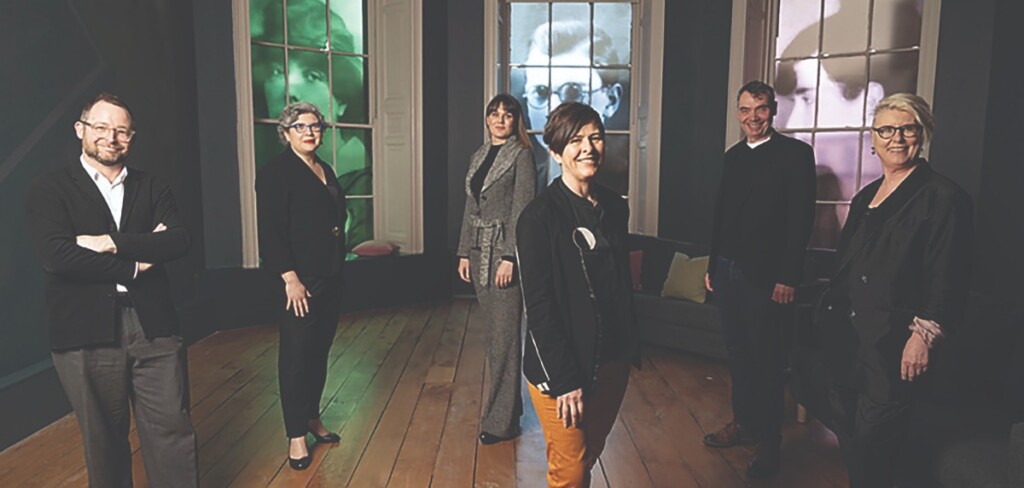 COLLEGE OF BUSINESS
HIGHLIGHTS 2021-2022
CELEBRATING TWO KEY milestones in the last year, UCD College of Business continues its strong legacy of business education that has positively impacted Ireland and the world for over 110 years.
In October, the UCD Michael Smurfit Graduate Business School celebrated 30 years since it first welcomed students to Ireland's only campus solely dedicated to graduate business education. The new location facilitated a significant expansion of postgraduate business programmes offered, including the introduction of a full-time MBA programme.
This September, we will celebrate another key milestone – 20 years since the launch of the UCD Lochlann Quinn School of Business. In 2002, all UCD undergraduate business programmes were brought under one roof in the new state-of-the-art business school. A first of its kind among European universities, the building was designed with a focus on e-technology and completely wi-fi enabled.
Our commitment to excellence was exemplified in historic Financial Times rankings for the CEMS Masters in International Management programme, which was ranked third globally, and UCD Smurfit Executive Development Open Enrolment programmes which achieved a position of 31st in the world and first in Ireland.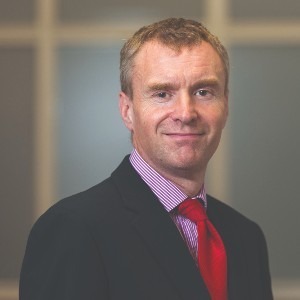 College Principal
Innovative research is the bedrock of the College and original thinking is foundational in ensuring our programmes are transformative and that our work has a positive impact on business and society.
Recent research highlights include UCD's GUARD project, led by Professor Michael O'Neill, which was awarded €5.1 million to combine artificial intelligence and drone technology to intercept drug smuggling operations and also help with sea search and rescue.
Associate Professor Geertje Schuitema is a Co-Principal Investigator of The iCRAG Earth Science in Society team which was awarded €28 million to address how consumers respond to unsustainable supply chain practices in business.
Assistant Professor John McCallig was awarded the 2022 Nova UCD Invention of the Year Award for his research on how blockchain technology can create transparency in verifying accounting information.
As we launch a new strategy for the next four years, we aim to actively inspire and co-create a better future for our students, staff, alumni and for business and society in Ireland and across the globe.
www.ucd.ie/business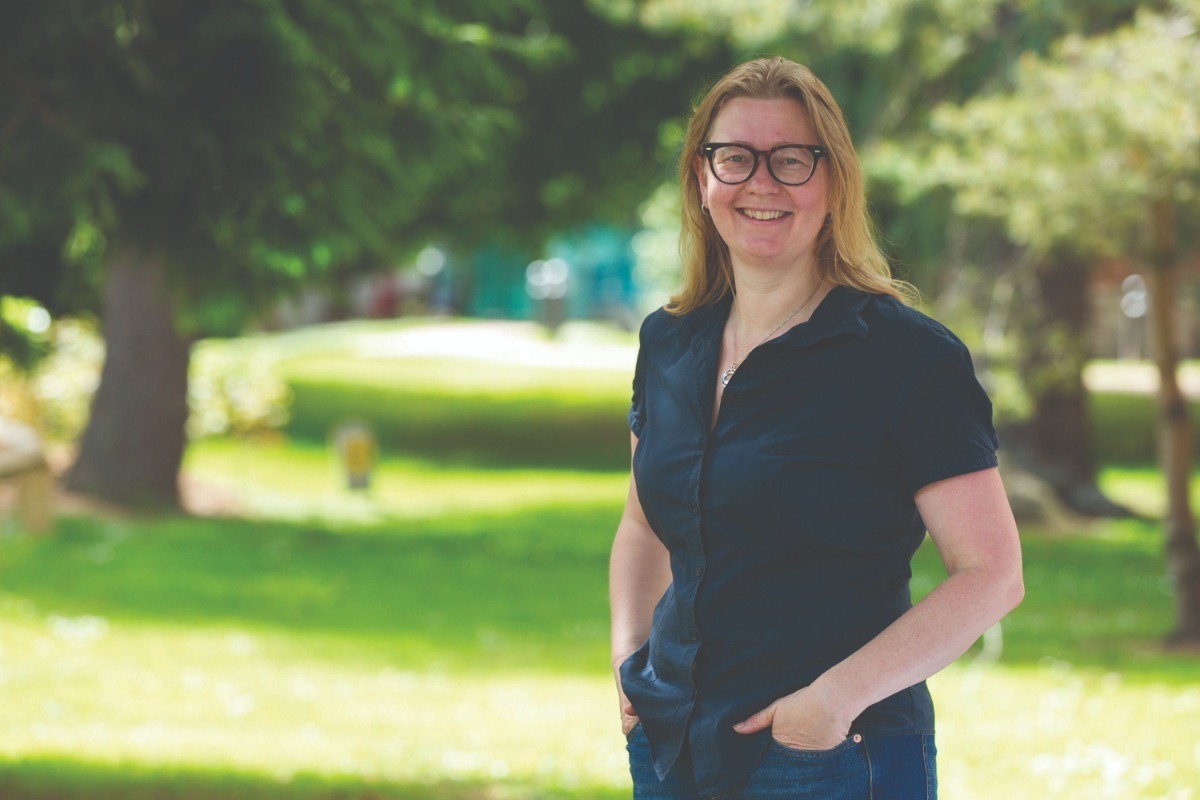 COLLEGE OF ENGINEERING AND ARCHITECTURE
HIGHLIGHTS 2021-2022
UCD COLLEGE OF Engineering and Architecture began the academic year with conferrings, career fairs and other events being hosted online before resuming with face-to-face interactions in 2022.
The UCD Engineering Graduates Association (EGA) continued to engage with alumni through virtual engagements such as the Autumn and Spring Panel Discussions, as well as the annual Distinguished Graduate Awards for 2020 and 2021, which acknowledge alumni and their commitment and contributions to industry during their careers thus far. Dervilla Mitchell, Joint Deputy Chair for ARUP, received the 2020 award with Decawave (now part of Qorvo) co-founders, Ciaran Connell and Michael McLaughlin receiving the 2021 award.
Aoife O'Connor-Massingham, Assistant Planner, South Dublin County Council; Anjali Swaminathan, Analyst, KPMG Future Analytics; Daniel Gallagher, Energy and Climate Consultant, ARUP and other alumni participated in a number of career-focused events such as mock interviews, career bootcamps, masterclasses and other mentoring services, providing invaluable guidance to students.
UCD had unprecedented success in the European Research Council (ERC) Advanced Grants competition. Professor Eoin Casey, Head of UCD School of Chemical and Bioprocess Engineering, was awarded €2.5 million for his research: 'Analysis of Biofilm Solid Interactions Underpinning Wastewater Treatment'.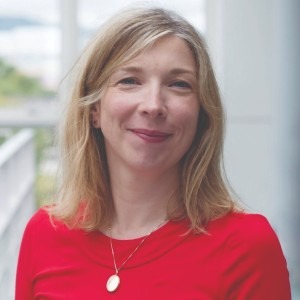 College Principal
UCD spin-out PlasmaBound was successful in raising €2.35 million in its latest funding round, which will allow the engineering company to accelerate its vision of sustainable lightweight materials being a standard feature on vehicles, devices and structures globally.
UCD Energy Institute will lead the €16 million NexSys strategic research partnership to deliver energy system integration to decarbonise the energy sector.
The WaterLANDS project was launched to tackle large-scale restoration of Europe's wetlands with €23 million of funding from the EU Horizon 2020 Programme Green Deal, led by Dr Craig Bullock and Dr Shane McGuinness in the School of Architecture, Planning and Environmental Policy (APEP).
The School of APEP congratulated students and graduates alike for their accomplishments over the past year. Two LARC students, Joseph Eustace and Cillian O'Cróinín, were awarded joint winners in the categories 'Best Category One (Student) Concept Master Plan Design' and 'Best Innovative Concept Detail Design' in the GLDA Student & Graduate Design Competition 2022.
Our congratulations also to UCD alumnus, Patrick J. Quinn (BArch 1954), who has won the ACSF's 2022 Award for Outstanding Achievement.
www.ucd.ie/eacollege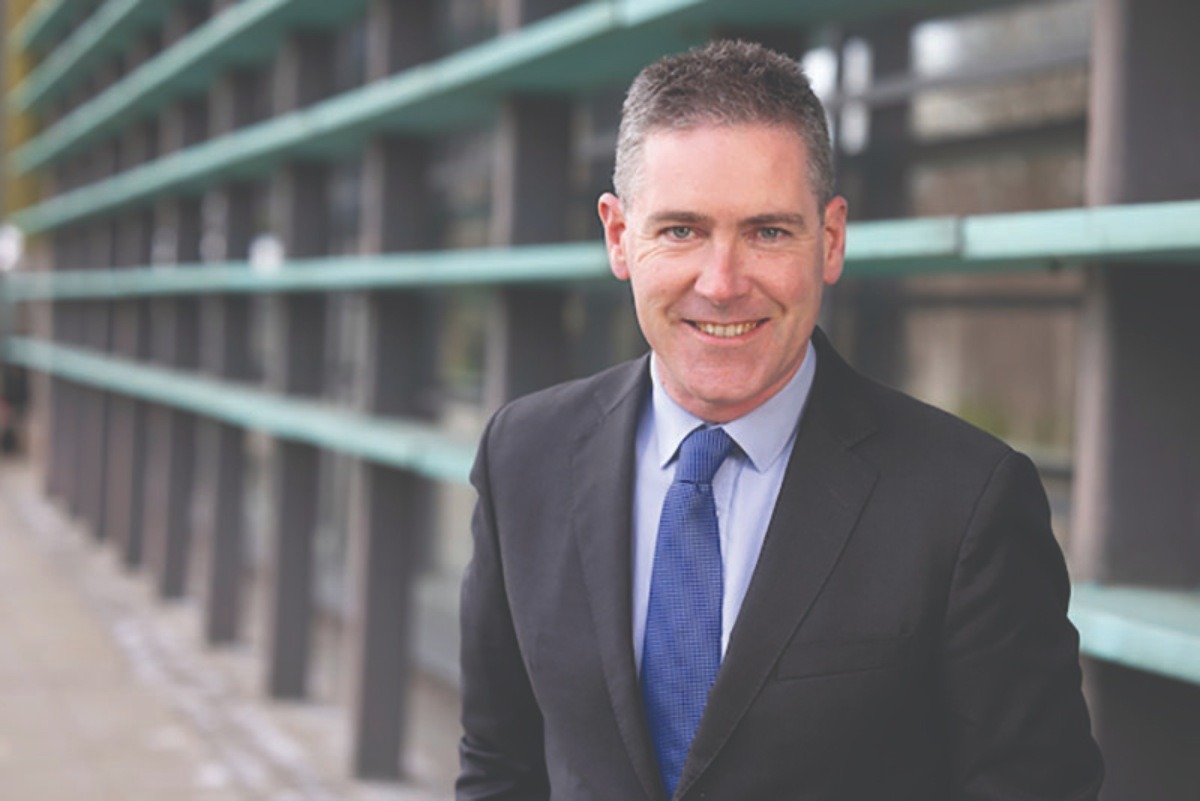 COLLEGE OF HEALTH AND AGRICULTURAL SCIENCES
HIGHLIGHTS 2021-2022
OVER THE COURSE of this academic year, the College was pleased to host a number of events which demonstrated the translation of our One Health vision into action. A research retreat took place at Brook Lodge, Co. Wicklow to welcome Ad Astra Scholars and other recently appointed colleagues. The annual college Teaching and Learning Showcase displayed the best in innovative and interdisciplinary learning initiatives, as well as presenting the University for All Faculty Partners, who are working in all schools across the College to support and accelerate the implementation of Universal Design for Learning. The Graduate Research Student Symposium showcased the best in student research across the College, where the green shoots of One Health in action were again on display. The College was also pleased to take a leading role in cross-university events for Neurodiversity Celebration Week.
A celebration to mark the 20th anniversary of the School of Veterinary Medicine move from Ballsbridge to Belfield took place in June 2020. We are immensely proud of our alumni and to mark this important milestone we celebrated 20 alumni from the UCD Veterinary community who have excelled in their field and made a positive impact, by recording their names on our newly installed Alumni Wall. The full listing can be found at www.ucd.ie/vetmed.
As part of the Agri Aware Farm Walk & Talk series, UCD School of Agriculture and Food Science welcomed almost 400 students from all over Leinster and beyond to UCD Lyons Farm in Co. Kildare to give them a practical insight into many of the themes in the Leaving Certificate agricultural science syllabus.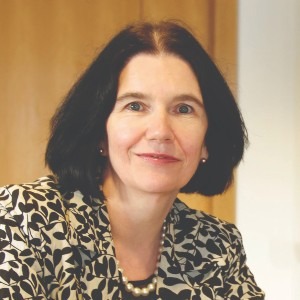 College Principal
UCD School of Medicine Medicine Graduates Association (MGA) launched its podcast series MGA Clinical Influencers, hosted by Professor Muiris FitzGerald, Emeritus Professor of Medicine and Therapeutics at UCD, a proud graduate of the Class of 1964. The podcast, which features Medicine graduates discussing career highlights and challenges, is available via Apple, Spotify and at www.ucd.ie/medicine/alumni/mgapodcastseries/
In Radiography news, Associate Professor Jonathan McNulty (BSc 2000) won the EuroMinnies 2022 award for the Most Influential Radiographer in recognition of his international work representing, promoting and developing the profession. Associate Professor Shane Foley (BSc 1999) was an invited expert on the pilot International Atomic Energy Agency (IAEA) advisory mission on medical exposure. This group of experts visited hospitals and clinics across Estonia to inspect and produce a national report on radiation protection practices. The mission featured a multidisciplinary team of experts from Croatia, Finland, Lithuania, Italy, and Slovenia. John Tuffy (BSc Radiography 2004) was appointed Head of Programme for Healthcare Services at the Health Information and Quality Authority (HIQA).
Dr John P. Gilmore, Assistant Professor in Nursing, who has a Graduate Diploma in Critical Care Nursing from the School of Nursing and Midwifery, was awarded the prestigious Fulbright-HRB Health Impact Award. John will visit the Center for Gender and Sexual Minority Health at the University of California San Francisco to explore enablers and barriers to community-led LGBTQI+ healthcare. Dr Gilmore's research, teaching and scholarship centres around themes of inclusion health, social justice, LGBTQI+ Health and broader sexual health.
www.ucd.ie/chas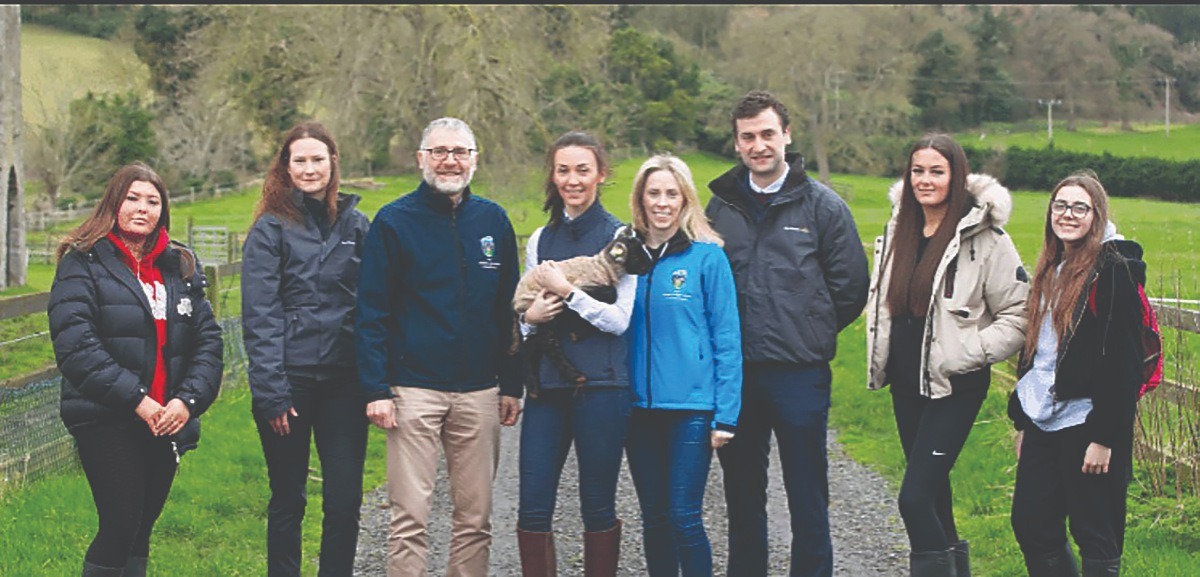 COLLEGE OF SCIENCE
HIGHLIGHTS 2021-2022
THE LAST 12 months have seen UCD College of Science revert to full in-person teaching and learning at scale which has resulted in a sense of renewed energy across campus. We are delighted to share with you some of the College highlights for the academic year 2021-2022.
In November 2021, Professor William Gallagher from UCD School of Biomolecular and Biomedical Science was named Science Foundation Ireland's Researcher of the Year. This award recognises Professor Gallagher's outstanding achievements in the field of cancer research, and reflects a sustained academic career of the highest quality.
In February 2022, UCD launched a new role model video series to encourage girls to consider STEM careers. From the College of Science, this was led by Dr Aoibhinn Ní Shúilleabháin, from the UCD School of Mathematics and Statistics, and Dr Catherine Mooney, from the UCD School of Computer Science.
In March 2022, Professor Dominic Zerulla from UCD School of Physics won NovaUCD's 2022 Innovation Award for his research which has the potential to transform the understanding of processes such as cell signalling and cell proliferation in cancer.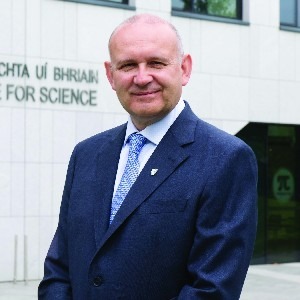 College Principal
Also in March 2022, the American Institute for Medical and Biological Engineering inducted Professor Kenneth Dawson from UCD School of Chemistry into its College of Fellows, which consists of the top two per cent of medical and biological engineers in the United States.
In May 2022, Professor Fiona Doohan from UCD School of Biology and Environmental Science was elected to the Royal Irish Academy in recognition of her exceptional contribution to the sciences, specifically reflecting her expertise in the development of sustainable methods of crop production. The RIA welcomed four other UCD professors – Professor Katherine Browne (Geography), Professor Andreas Hess (Sociology), Professor Tadhg Ó hAnnracháin (History) and Professor Stefan Oscarson (Chemical Biology).
Also in May 2022, an international research team led by Professor Brendan Kennedy from UCD School of Biomolecular and Biomedical Science, uncovered a potential treatment approach for advanced uveal melanoma (UM), which is the most common adult eye cancer.
www.ucd.ie/science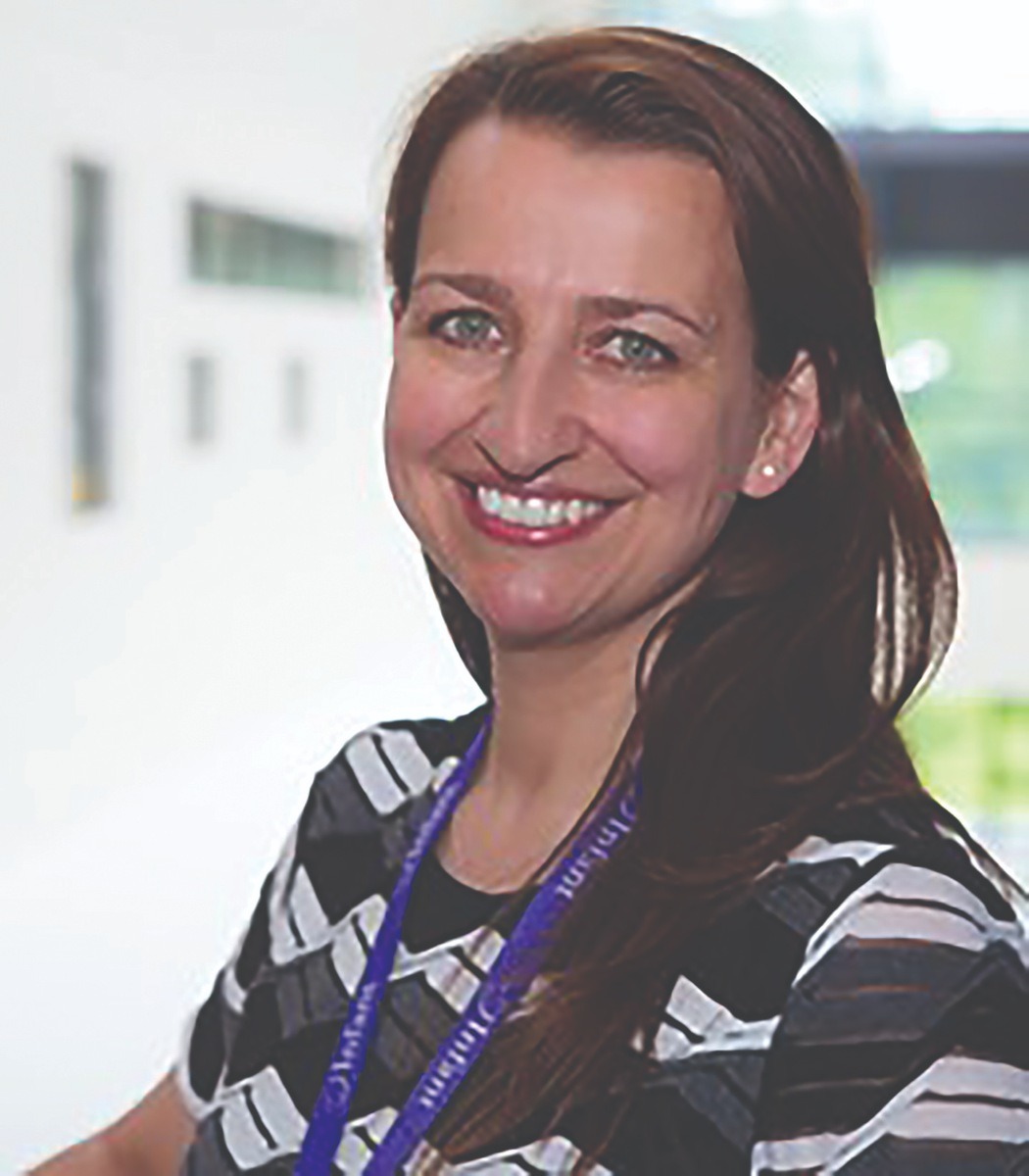 COLLEGE OF SOCIAL SCIENCES AND LAW
HIGHLIGHTS 2021-2022
THE COLLEGE OF Social Sciences and Law hosted two panel discussions for International Women's Day on the 2022 theme of "Breaking the Bias". UCD Alumni Awardees in Law and Social Sciences, Fiona McEntee (BCL 2005) and Caitríona Palmer (BA 1993), joined Labour leader Ivana Bacik in conversation with Assistant Professor Joe McGrath, Vice-Principal for Equality, Diversity and Inclusion at the College of Social Sciences and Law. A panel featuring four inspirational UCD Social Sciences and Law alumni was also a huge success. Panellists included Siobhán McKenna, Head of Diversity and Inclusion at the Public Appointments Service, who also took part in the UCD Alumni career-focused webinar series What It Takes.
In April 2022, researchers from across UCD College of Social Sciences and Law examined the impact of the COVID-19 pandemic on equalities and social justice, ethics and misinformation as part of a wide-ranging COVID-19 Research Showcase hosted by the College.
Principal of the College, Professor Colin Scott, has been appointed to the Irish Research Council. This prestigious three-year appointment was made by Minister for Further and Higher Education, Research, Innovation and Science, Simon Harris TD, who remarked that Professor Scott, who also serves as Vice-President for Equality Diversity and Inclusion at UCD, would make a valuable contribution to the Council.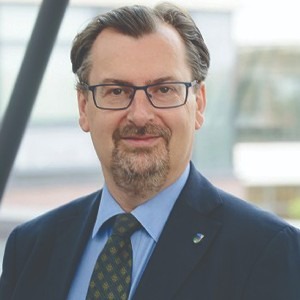 College Principal
The UCD Sutherland School of Law hosted a number of in-person, virtual and hybrid events. These included the annual John M. Kelly Memorial Lecture at which Lord Sumption was the keynote speaker, and a visit from BCL 1986 graduate, the Rt Hon. the Lord Mayor of the City of London, Alderman Vincent Keaveny, who discussed his 'People and Purpose' mayoral theme with RTÉ broadcaster and fellow alumnus Miriam O'Callaghan (BCL 1979). Also this spring, Chief Justice of Ireland, The Hon. Mr Justice Donal O'Donnell (BCL 1980), launched UCD Student Legal Services Journal, a student-run publication. This year's Journal explores 100 Years of the Irish State, marking the centenary of Irish independence.
Business leaders and policymakers shared thoughts about the evolution of the digital assets industry and debated different policy approaches at the Matheson UCD Leadership Series in May. The theme of the event was 'Crypto and Digital Assets Revolution, What's Next?'
www.ucd.ie/socscilaw