UCD'S ALUMNI NETWORK is as impressive as it is vast. With almost 300,000 former students based in 185 countries around the world, its reach is phenomenal. Our graduates are the standard-bearers of UCD's reputation. It is in large part due to our alumni that the value of each of the University's undergraduate and postgraduate courses continue to be enhanced. Their loyal and passionate support is helping to shape the future of Ireland's leading global university.
The UCD Alumni Awards were introduced in 2014 to acknowledge that invaluable support and to honour the outstanding achievement by our graduates in a wide variety of fields and disciplines.
With the pandemic continuing to change life as we know it, it is more important than ever to celebrate the accomplishments of our leading alumni.
We will celebrate our alumni with a month of special virtual events in November, www.ucd.ie/alumniawards.
Here are the nine worthy recipients of the UCD Alumni Awards 2021 …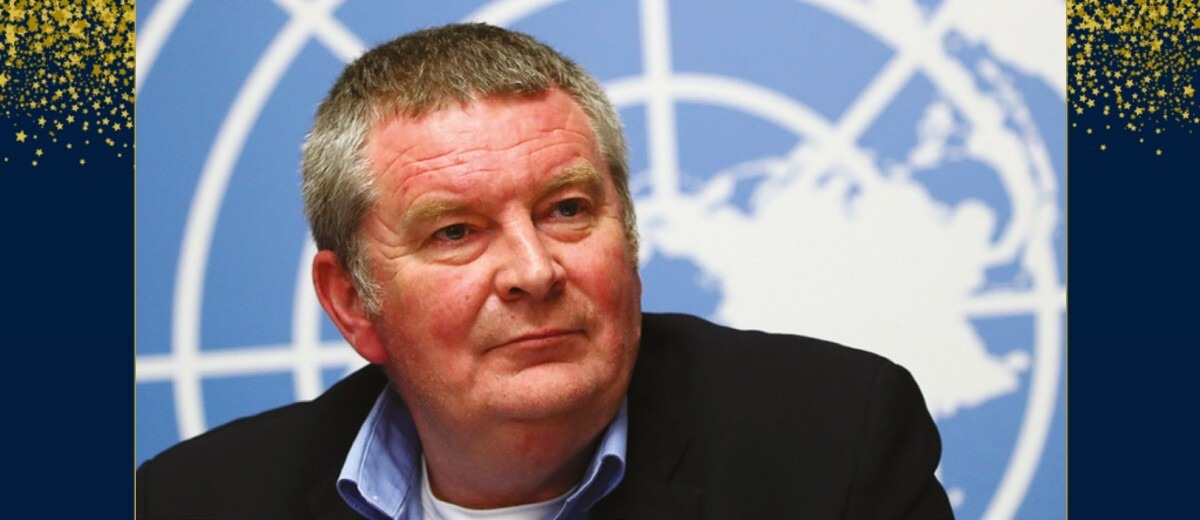 HEALTH AND AGRICULTURAL SCIENCES AWARD
MIKE RYAN MPH 1992
DIRECTOR, WORLD EMERGENCIES, WHO
Dr. Michael Ryan is the Executive Director of the World Health Organization's Health Emergencies programme. For 25 years he has been at the forefront of managing acute risk on a global level.
Dr. Mike Ryan has become a household name thanks to his work in relation to the COVID-19 pandemic and has been acclaimed for his expert communications skills – an attribute that has been of critical importance in the most significant pandemic to hit the world in 100 years. Dr. Ryan, who has master's degree in Public Health from UCD, first joined WHO and the newly-established emergencies unit in 1996 and immediately began work on responding to emerging and epidemic disease threats. He has worked in conflict-affected countries and led numerous responses to high-impact epidemics.
He is a founding member of the Global Outbreak Alert and Response Network (GOARN), which has aided the response to hundreds of disease outbreaks around the world and has been a vital tool in the battle against the COVID-19 pandemic.
Dr. Ryan says that COVID-19 presents the biggest challenge of his career. Prior to COVID-19, and his leadership on COVID, he was Operational Coordinator of WHO's response to the SARS outbreak in 2003 and was a Senior Advisor on Polio Eradication for the Global Polio Eradication Initiative from 2013 to 2017.
"Half of this world thinks the pandemic is over, and half is about to go over another cliff edge," Dr Ryan said in July 2021. "We have developed highly effective vaccinations, and what is our next move? To distribute them in an inequitable fashion so that we can stop the tragedy of the pandemic in some countries, and we will allow that pandemic to continue in so many others." Dr Ryan has been tireless in advocating for a fair share of vaccines in every part of the world.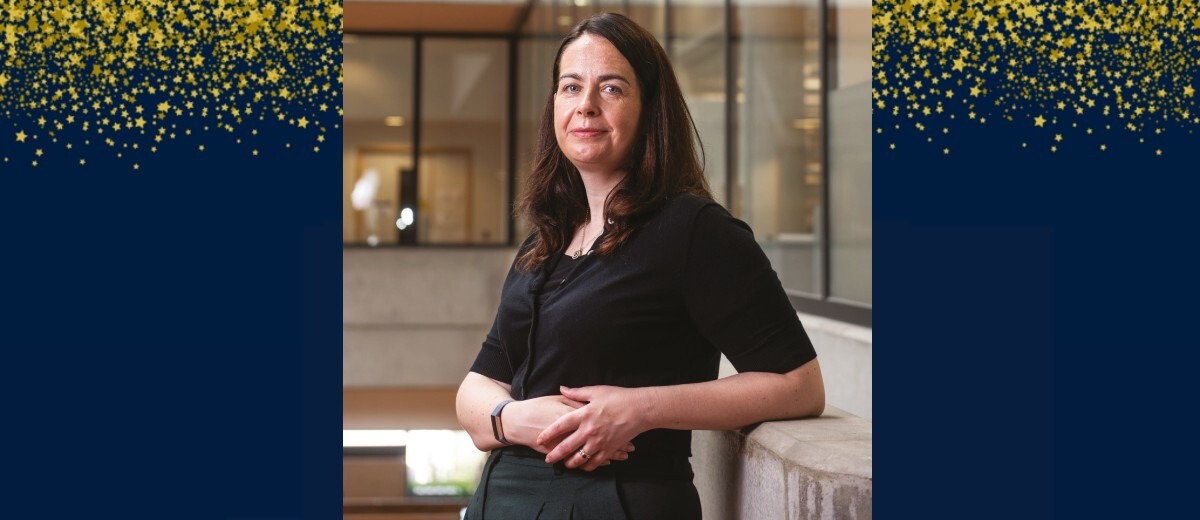 SCIENCE AWARD
TERESA LAMBE BSc 1997, PhD 2002
SCIENTIST
Teresa Lambe is an Associate Professor at the Jenner Institute at the University of Oxford. She co-designed the Oxford-AstraZeneca vaccine, which has been one of the key tools in helping to bring the global COVID-19 pandemic under control. Lambe was awarded an OBE for services to science and public health in 2021.
What are your memories of UCD? I met some absolutely fantastic scientists there who were very rigorous in their scientific methodology. One of them, Ruth McMahon, went on to become my second child's godmother. And I met Ruairi O'Donnell – my partner of 20 years – at UCD. What advice do you have for UCD graduates? Believe in yourself. If you set your sights on something, go for it. When you get knocked down, don't take it as defeat – take it as a stepping-stone to learn to do it better. Can you speak about your work in developing a COVID-19 vaccine? Over the past 18 months my life has been wholly consumed [with the Oxford- AstraZeneca vaccine]. I co-designed it and oversaw the pre-clinical testing as well as the vaccine-response work. What are you most proud of, career-wise? The vaccine that we developed as a team is a career high. There have been moments that I have felt overcome, by what we've achieved. I'm so proud of the team around me. Do you see yourself as a role model? I'm just a normal girl from Kildare, there's nothing extraordinary about me – but if [creating a vaccine] helps to empower anyone to feel like they can embark on a career in science, I would be very happy.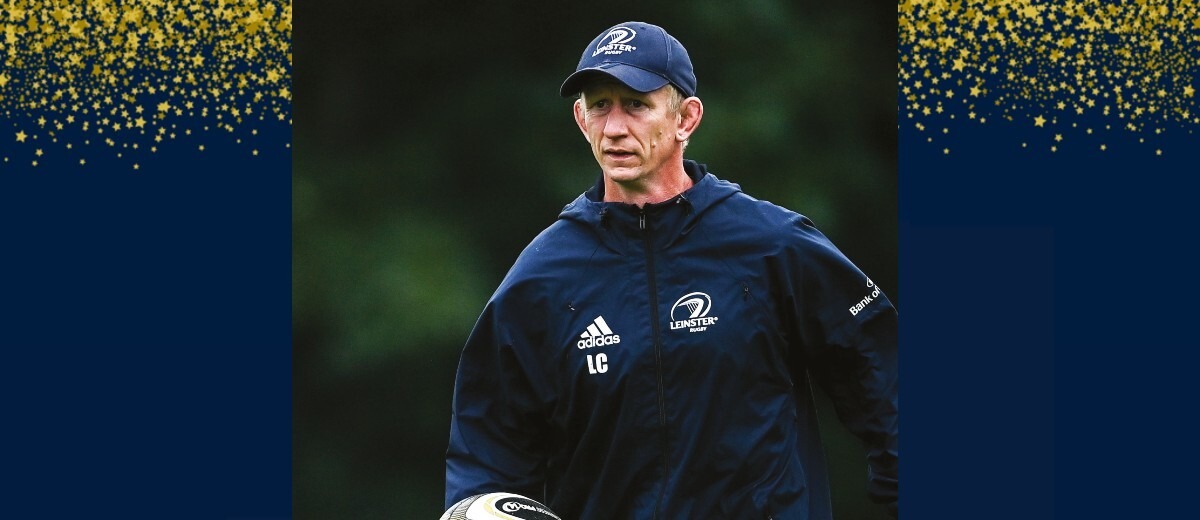 SPORT AWARD
LEO CULLEN BA 1999
LEINSTER RUGBY COACH
Leo Cullen is Head Coach of Leinster Rugby. He has managed the province to great success, including a European Champions Cup title in 2018, becoming the first man to win the Champions Cup as player and coach. As a player, he made 32 appearances for Ireland, and won the Champions Cup three times with Leinster.
What are your memories of UCD? I really enjoyed it but looking back, I didn't participate that much in the social side of university, because I was serious about sport. I'd love to go back to study again in a situation where I was able to dedicate all of my time to it. What advice would you have for anyone currently studying in UCD? I think "Life is about experiences and the different relationships that you forge." you have to immerse yourself in college life and sign up for as many societies as you can. Put yourself outside your comfort zone. Life is about experiences and the different relationships that you forge. What aspects of your career do you cherish the most? I've been lucky enough to have had great successes on the pitch, but it's the friendships and relationships built up over the years that mean so much. When you have success as a player, it is because of that group of people that you've worked so hard alongside. What impact has the pandemic had on you? We had to close our operation and make sure each of the players was taken care of, that they could create a proper gym environment at home. Everyone was cooped up in their own little bubble. On the plus side for me, I got to spend a lot of time at home with my two young children.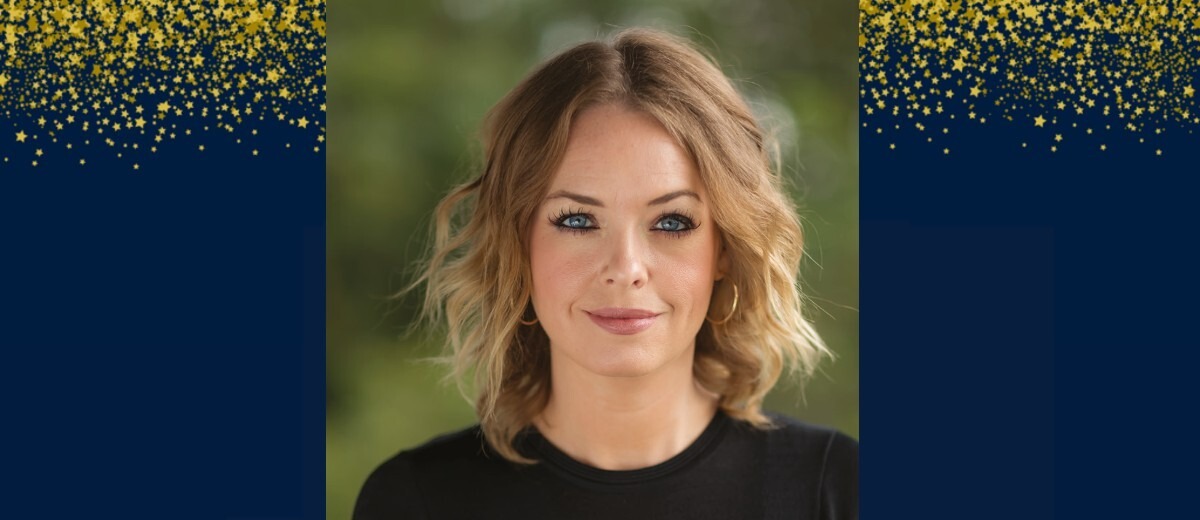 LAW AWARD
FIONA MCENTEE BCL 2005
IMMIGRATION LAWYER
Fiona McEntee is Founder and Managing Attorney of the Chicago-based McEntee Law Group. She counsels clients, individuals and families as well as world-leading musicians and athletes, on everchanging immigration policies. Her debut children's book, Our American Dream, was published last year.
What does UCD mean to you now? I was one of the first in my family to go to the third level. I've such happy memories of UCD – the friends I met there I still have to this day. I learned so much that still informs my work. What aspects of your work do you enjoy most? I'm proud of being able to use my voice to advocate for others. I have huge privilege as an educated white Irish immigrant and an immigration lawyer. What achievements are you most proud of? I feel like we have a responsibility to influence the narrative of immigration to the US. I am proud of that work. I also wrote a children's book on immigration. How significantly has your work been affected by the pandemic? It had a huge impact. Everything was shut down. There were no Green Card interviews, no visa appointments, there were travel bans. On a personal note, it's been difficult. My cousin, who was like a brother to me, passed away from cancer last May and I haven't been able to return to Dublin. What advice have you for new graduates? Find work you are passionate about. Life is too short to do work that does not satisfy you. Social media can be a good tool, but be wary of what you say on it.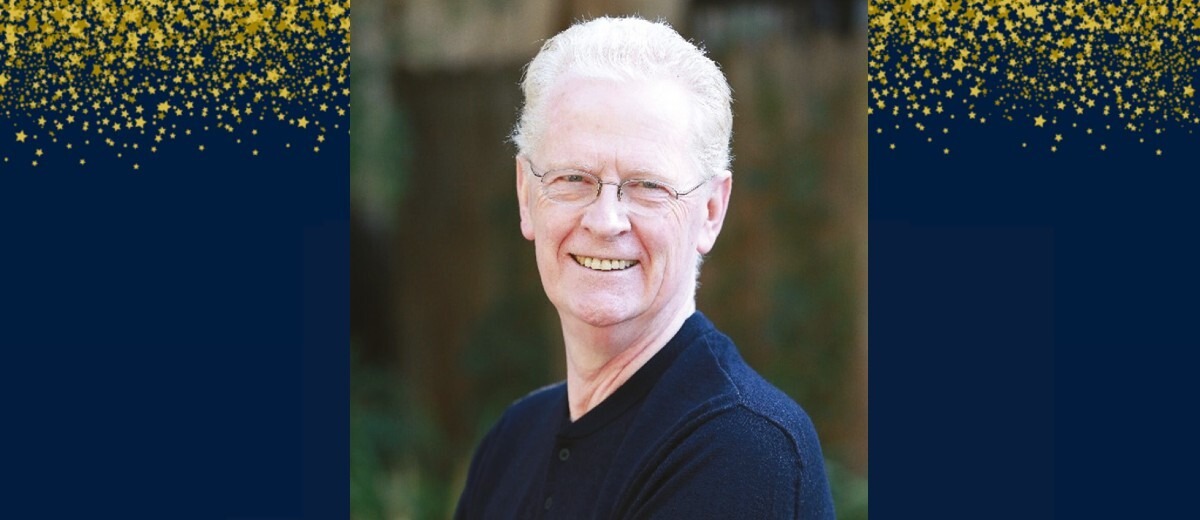 ENGINEERING AND ARCHITECTURE
AWARD LIAM MADDEN BE 1979
GENERAL MANAGER, XILINX
Liam Madden is Executive Vice-President and General Manager of the Wired and Wireless Group at Xilinx, currently specialising in 5G. Based in Silicon Valley, he has spent 35 years in the US semiconductor industry. Madden has extensive experience in incubating novel technologies and is an Adjunct Professor at UCD.
How has the COVID-19 pandemic affected your work? Surprisingly, from a day-to-day perspective, our business has proceeded as usual. The biggest change is business travel. Prior to the pandemic, I was travelling up to 50 per cent of the time. Now, all customer contact is virtual. What strategies have you deployed to help you cope with COVID-19's unique demands? Zoom fatigue is real. I try to ensure that no meeting runs longer than 90 minutes without taking a break. On the break, I get up, walk around and go water my tomatoes. What advice would you have for today's UCD graduates, especially in light of the pandemic disrupting their studies? Be flexible. You have your entire life to learn. Do what you can, then let it go. Recognise that every other student is similarly impacted and just like the two hikers in the woods you don't have to run faster than the bear, just your companion! What life skills did you pick up at UCD? The ability to break problems down into manageable chunks and then not to procrastinate. I always feel that if I spend even half an hour on a big task, I have made progress. What aspects of your career are you most proud of? Mentoring. I learned the importance of having a mentor when I was at UCD. Professor Jim Lacy supervised my final year project and his guidance and support left a lasting impression.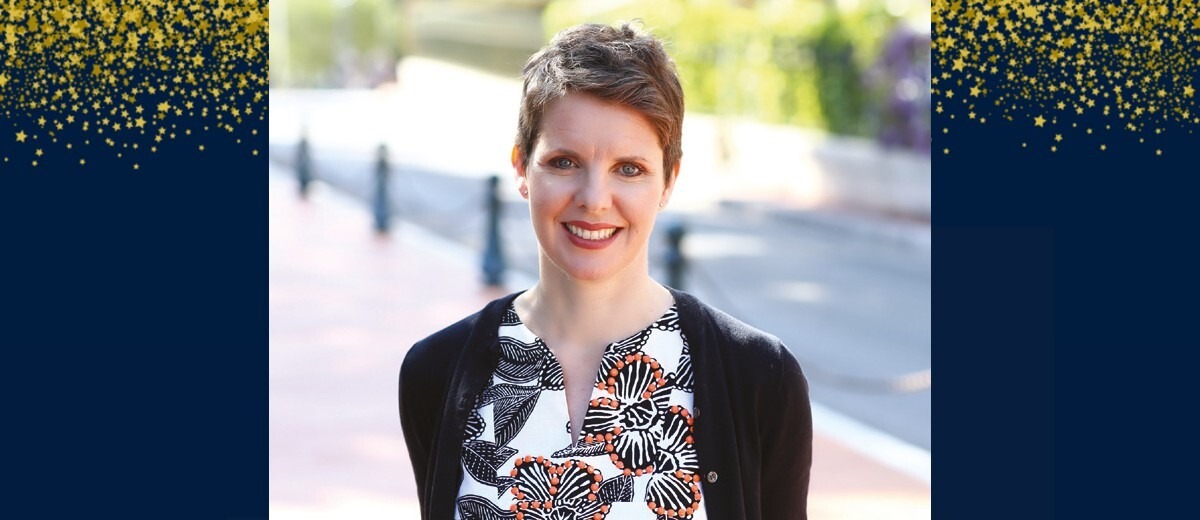 SOCIAL SCIENCES AWARD
CAITRIONA PALMER BA 1993
JOURNALIST AND AUTHOR
Caitriona Palmer is a journalist, author and advocate who has worked in human rights, specialising in war-related missing persons cases. Her memoir, An Affair With My Mother, was widely acclaimed. She was the co-author, with former President Mary Robinson, of Climate Justice.
How has the COVID-19 pandemic affected your work? With three children in virtual school for the entire pandemic, my work took a back seat. Creativity went out the window. I was forced to be nimble, writing during snatches of free time and at odd hours. What strategies have you deployed to help you cope with COVID-19's unique demands? As hard as it is to do, I tried to go easy on myself. I focused on my kids whose lives were turned upside down. I deployed gratitude as a daily mantra. What advice would you have for today's UCD graduates, in light of the pandemic disrupting their studies? Be kind to yourself. This is an unprecedented time and you have been through a lot. Pursue your passions, not your pocket. Follow your heart. What are your key memories of your time at UCD? I loved the excitement and intellectual rigour of Friday nights at the L&H. At the Student's Union, I found community and connection. Our student campaigns felt like a microcosm of the social changes rocking Ireland at that time. What aspects of your career are you most proud of? As a storyteller, my career has mostly been focused on the pain of others, including the victims of Bosnia's Srebrenica massacre and the survivors of Ireland's system of forced adoption, Mother and Baby homes. These people gifted me their stories – it's the greatest honour of my life.
RESEARCH, INNOVATION AND IMPACT AWARD
ANN O'DEA BA 1990, MA 1992
CO-FOUNDER, SILICON REPUBLIC
Ann O'Dea is CEO and co-founder of Silicon Republic, the science and technology news website. She is founder of Inspirefest (now Future Human) and was the first woman inducted into the Irish Internet Association's Hall of Fame. O'Dea is on the advisory board of TeenTurn, which provides teenage girls with experience in STEM.
How has the pandemic affected your work? We are very much a digital-first company, so we've been affected less than others. We were remote-ready and the day of the Taoiseach's announcement we all left the office and have not been together since. What strategies have you deployed to help you cope with COVID's unique demands? I have taught myself that downtime is vital for my own well-being and productivity. I am never more than a minute away from my home office, so I've had to be strict about delineating work-time and me-time. What advice would you have for today's UCD graduates? Aspire to excellence, not perfection. Also, a lot of roles can now be done remotely, so don't limit yourself when it comes to applying for that dream job. What life skills did you pick up at UCD? Dealing with humans! I was shy and introverted, and UCD was the first time I really had to get past that and get on with it. I also really improved my writing and analytical thinking skills there – something that still stands to me today. What aspects of your career are you most proud of? I'm proud to have co-founded a publication (Silicon Republic) that, as well as documenting progress in science and technology, has always been fearless in tackling societal issues, like equal access to learning and the importance of diversity and inclusion.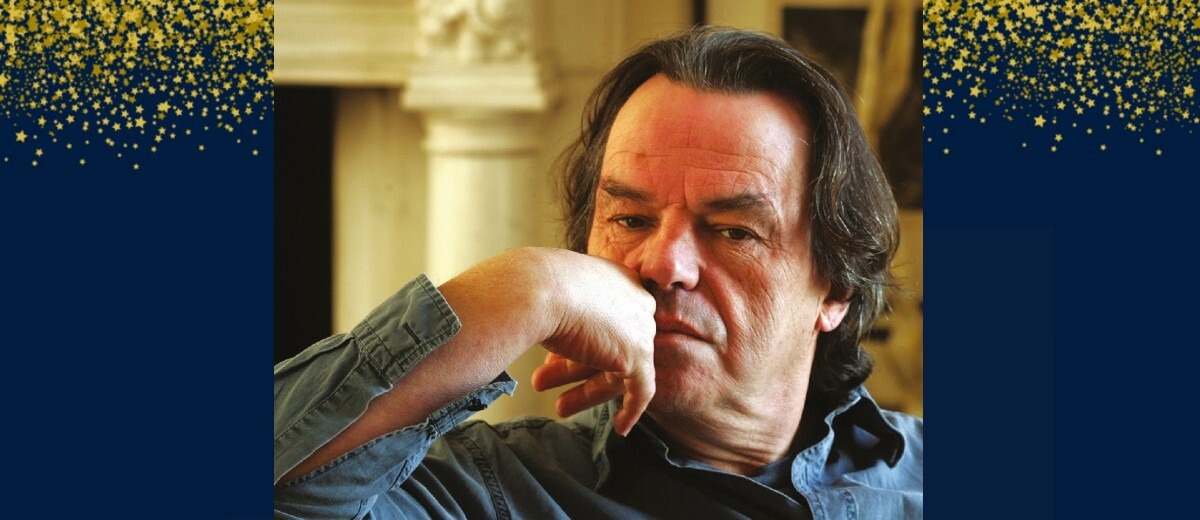 ARTS AND HUMANITIES AWARD
NEIL JORDAN BA 1972
DIRECTOR AND WRITER
Neil Jordan is one of Ireland's most respected film-makers. He wrote and directed the Oscar-winning film, The Crying Game, and award-winning movies include Michael Collins and Interview with the Vampire. His fiction has been equally admired. His latest novel is The Ballad of Lord Edward and Citizen Small.
What are your memories of UCD? I was in Earlsfort Terrace before the entire University was moved to Belfield. In retrospect, a very wise decision. I had a great time there. Myself and Jim Sheridan got involved in drama there and we set up a couple of large productions in the old Newman House. Two of my lecturers, Denis Donoghue and Seamus Deane, were really brilliant men. What aspects of your career are you most proud of? When I published my first book, Night in Tunisia, Seán Ó Faoláin gave it this extraordinarily extravagant praise. Then I started making movies – for reasons I can't remember! I never thought I'd win an Oscar, but when The Crying Game was nominated for all these Oscars and I won, I was so surprised. Has the pandemic significantly affected your work? The main effect on my line of work is that streaming services have really taken over from cinemas, and cinema-going is not going to come back the way it was. Going to the cinema will not be how you first experience a piece of work by a talent you are excited about. What's next for you? I'm about to make a movie with Liam Neeson in Barcelona. It's called Marlowe, set in Los Angeles in 1938, and based on the Benjamin Black book, The Black-Eyed Blonde.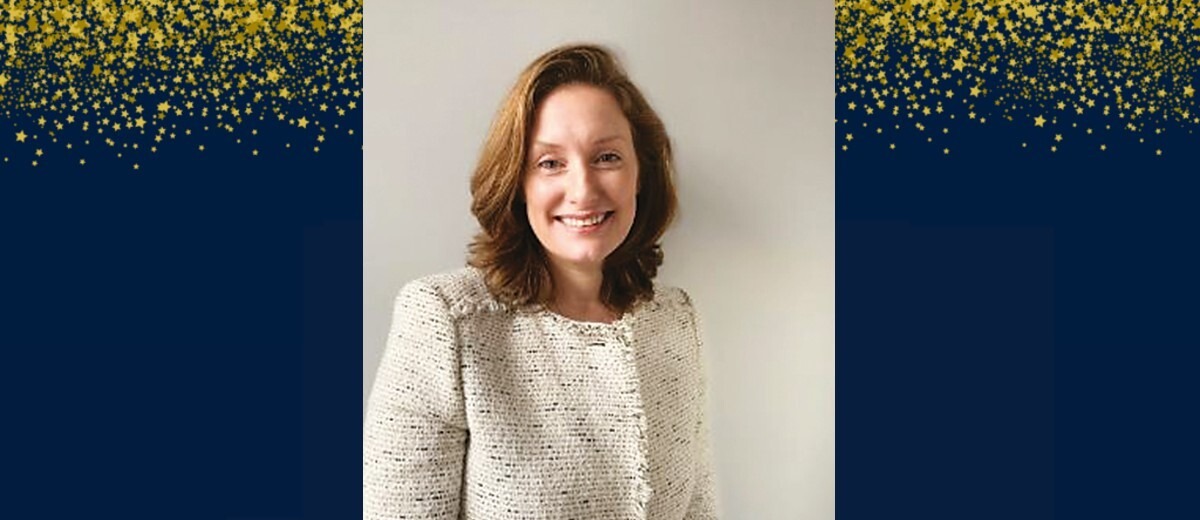 BUSINESS AWARD
OLIVIA MAGUIRE BCOMM 1997, MBS 1998
PORTFOLIO MANAGER
Olivia Maguire, Executive Director at JP Morgan, is a Portfolio Manager in the Global Liquidity team in London. She has chaired the Institutional Money Market Funds Association Investment Committee since 2018 and is a current member of the Bank of England Money Market Committee.
How has the pandemic affected your work? I adapted well to remote work. It's been relatively straightforward to stay connected with the team and with clients. I've been lucky: my husband is a musician and his whole industry and career have been on hold since March 2020. What strategies have you deployed to help cope with the pandemic? I had a weekly Zoom catch-up with family back in Ireland, regular video calls with friends and continued our work choir virtually. Those interactions were especially important when my husband was hospitalised with COVID-19. How would you advise today's UCD student? Enjoy the learning experience. As scientists and medics around the world – including teams at UCD, such as the laboratory run by my sister, Professor Patricia Maguire, Director, UCD Institute for Discovery – learn more about COVID-19, the world will better adapt to living with the disease and there will be a lot of time ahead to enjoy time together with the new friends you've made online or pre-pandemic. What are your UCD memories? When I arrived at UCD to study Commerce aged 17, it was a big step into adulthood, travelling back and forth every day across the city, meeting lots of new people, making lifelong friends, joining diverse societies. What aspects of your career are you most proud of? I'm proud to be able to act as a role model to others who want to join the financial services industry.