THE ALCOHOL-FREE BAR OWNER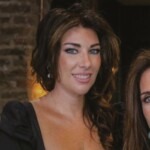 Sarah Connolly Psychology 2004 The Virgin Mary "My degree opened my mind after all those years of maths and Irish. Afterwards I did a post-grad in communications and worked with Irish Distillers. My sister Nicola and her husband Vaughan Yates both worked in the drinks industry, and together saw trends emerging in the non-alcoholic sector and that there were no venues catering to it. In 2019 we opened The Virgin Mary "Sobar" on Capel Street. We thought, 'If we can make it work in Dublin we can make it work anywhere!' We have our first franchise opening in the UAE this year.
Our customers include everyone from Gen Xers to people who don't drink at all to those who are training or pregnant. It's a new social movement. Given my background I'm intrigued by the psychology angle; it's almost like a social experiment. The atmosphere in the bar is fascinating. We have lovely glassware, music and drinks and there's a natural levity that happens during a night; you see the placebo effect in action and people leave feeling giddy or tipsy. Alongside, we are developing non-alcoholic drinks with functional benefits."
THE FOOD CONSULTANT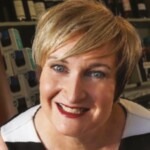 Oonagh Monahan MEngSc 1991 Alpha Omega "After a science degree from NUIG and postgraduate study in food science and technology in Kevin Street, I was awarded a scholarship for a UCD research master's degree in the UCD School of Biosystems and Food Engineering. Heinz funded a two-year research project in shelf stability – I developed a predictive curve on food emulsion.
Afterwards I joined a graduate development programme at Manor Bakeries in the UK, part of Ranks Hovis McDougall. I worked on Mr Kipling cakes, which I loved, and then returned to Ireland to work for Kerry Group at Grove Turkeys in Monaghan – tough! – before eight years as a production manager for a business making veterinary vaccines.
Next, I took up a position at the food technology centre in St Angela's in Sligo. The work was all outreach and I enjoyed working with small artisan producers so much I decided to set up my own consultancy business in 2008. I work with start-ups, established food companies and organisations such as the Irish Bread Bakers Association. My clients include Burren Smokehouse, Cabots of Westport and Mash Direct. I work on new products, products for new markets, packaging, shelf life and innovation systems, as well as strategy. Through my work mentoring start-up companies, I produced a package of information which I turned into a book called Money for Jam."
THE CELEBRITY CHEF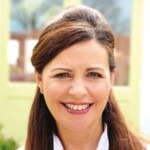 Catherine Fulvio (Byrne) BA German and Irish 1986 Chef, Cookery Teacher, Television Presenter "After graduating from UCD, I joined Bank of Ireland and did my banking exams, and a few years later I took a postgraduate diploma in public relations and worked in PR and marketing.
I was born and raised at Ballyknocken House, which my parents ran as a farmhouse B&B, with all the food coming fresh from the garden and the farm. It was popular for hillwalking holidays, and I grew up making sandwiches for packed lunches and helping my mother in the kitchen. I always knew that I would come back to it eventually but it was important that I spent time away.
After my mum died in 2000, I went to Ballymaloe Cookery School to improve my cooking skills so I'd be able to take over from her. Then in 2003, I opened my own cookery school in the old milking parlour. We've always had a lot of guests from Germany and as I teach classes and provide recipes in German, I get some use out of my UCD degree! My TV shows and books do well in Germany and in other countries too; I was delighted to be nominated for a Daytime Emmy for my series A Taste of Ireland.
During the pandemic our online cookery classes, courses and live cookery lessons were very popular and we intend for them to continue, even though we have reopened for in-person classes. We are also planning to go into farm production, with a range of artisan food products to give tourists – and locals – a taste of Wicklow."
THE BLACK PUDDING MAKER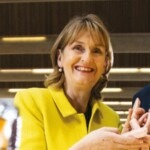 Eileen Ashe (Maher) MBS Marketing 1991 Annascaul Black Pudding Co "I did a HDip before my masters and worked in hotel and catering management and industrial catering, while teaching part-time in Cathal Brugha Street. In 1997, I moved to what is now MTU Kerry Campus in Tralee.
My husband Thomas grew up in Annascaul (near Dingle) and his family had been making black pudding in their shop since 1916, so I decided to take a career break to see if we could grow their business. Our recipe today is the same as it was back then, other than the spicing. It's a Kerry cake-style pudding made using fresh beef blood.
We've added a white pudding and sausages to the range, and during the pandemic we started making sausage rolls which have been a huge success, a COVID monster! For the sausages, we only use Irish pork belly and local ingredients such as onions from the Maharees; provenance is important to us. We make everything by hand so on production days it's all hands on deck. When we are not in production I work on marketing and liaising with customers and Thomas and I share the accounting responsibilities.
We are very busy in summer with all the tourism in Dingle and also at Christmas. Our products are stocked in several shops in Dublin. Surfers who tried the sausages when they were surfing at Inch beach went to Peter Caviston and told him he had to stock them, and that's how they ended up on the shelves in Cavistons."
THE ENTREPRENEUR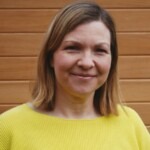 Cliona De Vallier (Swan) Postgraduate diploma, Special Educational Needs 2010 Pizza da Piero "I did my original degree in Maynooth and worked as a teacher in the UK, where I also took a degree in psychology with Open University. After I returned to Ireland, I took the postgraduate diploma at UCD. My husband Piero set up Pizza da Piero in 2007 with a small loan, and initially he sold the pizza bases in markets and supplied individual shops. I took a career break from my job at St Andrews College in Booterstown to help grow the business as a brand. I went back last year but I'm now on parental leave. I plan to return to St Andrew's in 2022.
Initially, my role was to look for supports for employment and machinery, to work on the logo and packaging, and generally to get the message across. Now it's more HR and recruitment. We are based in an industrial unit in Rathcoole and we are not a small artisan business any more. We employ 20 people and make 10,000 pizza bases a day. The process is largely unchanged since the beginning and we still make everything from scratch, resting the dough over two days before par-baking, cooling and packing. With any food business the challenge is to scale up without any deterioration in quality.
During the pandemic, our business sky-rocketed and we took on six more people. We are now stocked in multiple supermarkets and are working with Enterprise Ireland to look at the possibility of export in the future. We are also looking at adding new products to our range.
When I was in school and college I did part-time casual work in kitchens and restaurants, and I've always been mad into cooking. I really wasn't aiming to have a career in the food business but I was needed so it happened. It's enjoyable but relentless."
THE CULINARY INTERPRETER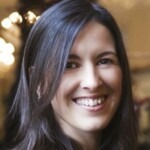 Manuela Spinelli BA English and German 1997 Euro-Toques Ireland "I first came to Ireland as a high school student and spent two summers staying with a family in Goatstown while learning English. After school I went to university in Italy for a year but I dropped out, and the following year I enrolled in UCD. I wanted to have an experience abroad.
I grew up with good food and while a student I worked in an ice cream parlour, an Irish pub and a Michelin-star restaurant. Despite my interest in food, I was planning a career in languages.
In 1995 my friend, chef Luciano Tona, introduced me to Chapter One's Ross Lewis, and I started to work on events around food, including with Euro-Toques, whose objective is to preserve local culinary culture. Euro-Toques' member chefs, cooks and producers are part of a nurturing community of like-minded professionals who pride themselves on being the custodians of Irish food culture and work to a high set of principles as set out in the Euro-Toques Code of Honour. My role is very much about helping chefs connect with small artisan producers to support a sustainable food culture. This means promoting working with quality seasonal local produce. I've been in Ireland for 28 years now and witnessed the evolution: people are much more aware now of what Irish food is and they are proud of it. The produce here is amazing – there's the same buzz around food that there is in Italy.''
THE CHOCOLATIER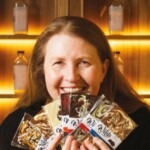 Patricia Farrell BA Geography and Greek & Roman Civilisation 1984, MA Geography 1987 Wilde Irish Chocolates "I left UCD with no trade or profession as such but a great understanding of the Irish landscape. I worked in the heritage and tourism industries before my husband and I decided we should do something for ourselves. I would describe myself as a chocoholic of the highest order, so something involving chocolate seemed a good idea. We identified a gap in the market to build a business around making chocolate with heritage designs for the tourist market. That was our initial focus when we started in 1997/8. Since then the business has evolved and we are now in the mainstream chocolate market too.
Our factory is in Tuamgraney on the shores of Lough Derg. Pre-COVID-19 we had international tourists coming for factory visits and taste and make experiences. We also have Wilde Irish chocolate shops in Doolin and in the Limerick Milk Market.
We taught ourselves how to make chocolate from books and courses. Once you learn to temper – to achieve the mouthfeel, shine and snap that everyone likes, and to manage shelf life – it is very forgiving and great fun to work with. We make all our chocolate by hand.
I'm still a chocoholic, it drives innovation. Because we make everything by hand, it's easy to test things in small batches. Our latest is chocolate with seaweed."
THE FOOD POLICY EXPERT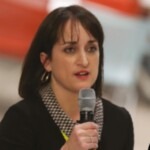 Ruth Hegarty MSc Economics 2003 Egg and Chicken "I've always been interested in food. When I was leaving school I wanted to be a chef but my parents had other ideas so I did a degree in English and Italian in NUIG. Then I enrolled in a masters at UCD, which incorporated modules on European economics, law, politics and business. It was intense – I was the only one in the class who hadn't studied any of those subjects before.
Professor Raymond O'Rourke, now Chair of the European Food Safety Authority, was one of our guest lecturers, and he ended up supervising my dissertation on PDOs (Protected Designation of Origin) and PGIs (Protected Geographical Indication), the mechanisms by which Europe protects traditional specialty foods. That helped open the door to a job with Euro-Toques. Ross Lewis of Chapter One interviewed me and he liked that I'd worked in the kitchen at Drimcong, with the late Gerry Galvin, and that my mother had a small bakery.
In October 2014, I set up Egg and Chicken, a food consultancy focused on sustainability and community. I work with farmers and small food producers, helping them with diversification through food tourism or selling direct. We advocate for the survival of artisan food methods and sustainable agriculture, inform the public and give greater recognition to the role of food in health, culture and society. I've also been involved with the Food on the Edge symposium since the outset.
I'm passionate about food policy and involved in some interesting projects on a local level. I'm currently studying for a master's degree in Food Policy at the City University of London."
THE ARTISAN PRODUCER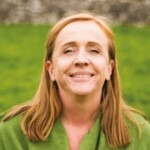 Aisling Roche Flanagan BAgrSc 1990 Velvet Cloud "I grew up in Dun Laoghaire, but my mother was from a farming background. I spent childhood summers on my uncle's pig and dairy farm in Mitchelstown, and I always loved animals and the countryside. I didn't have enough points for veterinary science so I decided agricultural science was the next best thing. It was the best decision I ever made. Michael Flanagan, now my husband, was in my class but we didn't go out until final year; it was a slow burn!
After UCD I started a graduate programme with what is now Bord Bia. The degree was great because of the diversity of people I met, the network I developed and the experience I had. It helped me massively on this career path. I worked with them in Milan for seven years and then Paris, before taking on a role with Heinz, also in Paris. Back in Ireland, I worked at Ogilvy for a while and then took on a role in UCD lecturing in marketing in the School of Business, which I have done ever since.
We settled between Claremorris and Knock on a small outfarm to Michael's family farm. We thought the lifestyle would be better here but we knew the farm wasn't big enough to provide us with a family income.
We wondered why more sheep were not being milked in Ireland. Starting in 2013, we developed products in the kitchen and sent them out to chefs. In 2015 we were granted licences to produce food. Pre-COVID our business was 60 per cent retail and 40 per cent restaurants, but we pivoted and now it's 20 per cent online, 20 per cent restaurants and 60 per cent retail. We are lucky that the trend for fermented food is growing, as is awareness of the gut microbiome and gut-brain axis. We are stocked in some high-end stores in Germany and London, and I think the future is bright."
THE ZERO WASTE SHOPKEEPER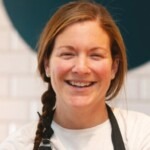 Jess Dollinger MSc Humanitarian Action 2014 The Good Neighbour "When I had the choice of seven different universities around Europe that offer the same masters it was an easy decision to come to UCD as I had visited Ireland before and loved it.
After graduating I moved back to Toronto with my Irish partner. Like most people I was sick of the amount of plastic waste I was generating and one day I went to visit a zero-waste store to see what it was all about. I thought it would be expensive but everything was the same price as it would be in a regular shop and it was as easy to shop. I thought, 'That's it, I'm going to open a shop like this when we go back to Ireland'.
We opened in December 2019. It has been both amazing and difficult. We were definitely thrown in at the deep end with the pandemic but things are improving all the time in terms of awareness around waste, so we always have new customers coming in. We source as much Irish produce as possible, including fruit, vegetables and eggs and I'm always happy to substitute an imported product with an Irish one if a producer gets in touch. I love seeing regular customers come in with their jars each week, it's got to the point that if one of the Wednesday people doesn't show up on Wednesday, I wonder where they are."
THE CHEF AND GENDER ACTIVIST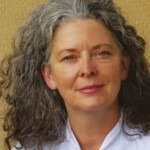 Dr Mary Farrell BA History and Politics 1997, MA Politics 1999 Mortons "I enrolled in UCD as a mature student after a boring civil service job followed by time spent travelling in Europe, working in restaurants. I learned a lot about food and how kitchens work, and I still have a passion for classic French food.
I cooked in restaurants to support myself while I was studying. I met my husband Richard Fitzpatrick in the masters room at UCD and after we graduated we went to Australia; I worked in restaurants in Melbourne.
When we came back to Ireland I opened my own business, Café Fresh, which I ran for twelve years. Australia was a big influence on my cooking style, Asian fusion was huge when we were there.
I took up my current role at Morton's in 2015, and started a PhD at TU Dublin at the same time. My thesis is titled "A Critical Analysis of Gender Inequality in the Chef Profession in Ireland", inspired by years of working in the industry here. Although you see more coverage of female chefs in the media, and some thrive in the world of casual dining, it is still very tough for women in fine dining and particularly in hotels, which are run on very traditional lines using the hierarchical brigade system. There are plenty of women working as pastry chefs though."
THE RESTAURANT OWNER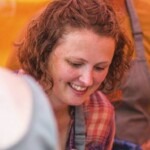 Nicola Crowley BA Spanish 2003 Mezze Restaurant "When I finished my degree, I started out teaching English as a foreign language, and that took me around the world. I spent a year in Spain as well as time teaching and travelling abroad, which influenced how I think about food. Seeing different cultures, how they drink coffee and eat more salads, changed the way I eat. I met my husband, Dvir in Israel and when we decided to come back to Ireland we wanted to set up a food business. Neither of us had worked in food before but we were always hosting parties and cooking for friends. We had an awareness of the effect food has on your mind and body and, when we started our family, we became even more aware of the importance of food labelling. We started Mezze selling dips and salads at farmers' markets. In Israel, Dvir's most-requested dish was his hummus which is funny because hummus is everywhere there. We developed a range of lavosh flatbreads which are now available nationwide, and we've just launched tahini chocolate chip cookies.
We opened the Mezze shop, café, deli and courtyard for outdoor dining in 2019. Tramore is gaining a reputation as a foodie hub and we have local support. I wouldn't be doing what I do without my UCD experience."