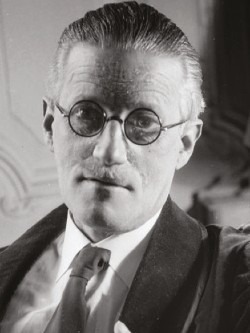 THE YEAR IS 1936 and a young UCD student has just handed in her PhD dissertation on Virginia Woolf. Now, waste not want not, she is using up the draft pages, writing notes and ideas on the blank back pages, and finally a full short story, entitled 'Miss Holland', is produced. Three years later that story is published in the Dublin Magazine and a brilliant career is launched. MARY JOSEPHINE LAVIN (1912-1996) went on to become a celebrated author of two novels and 19 collections of short stories, many of which first appeared in The Atlantic or The New Yorker. Elected to the highest echelon of Aosdána, in recognition of "singular and sustained distinction in the arts", Lavin wrote of the intricacies of family life and relationships and of life in the crumbling big houses of Co. Meath. For a view of an Ireland long gone, read her Tales From Bective Bridge, published in 1942 and still in print today.
Lavin wasn't the first internationally admired writer to study at UCD. That distinction goes, of course, to JAMES AUGUSTINE ALOYSIUS JOYCE (1882-1941), who graduated in 1902 with a degree in Modern Languages and who left Ireland in 1904, returning only on occasional visits until his death in 1941, two years after the publication of Finnegan's Wake. Joyce lived a precarious life on the continent with his wife Nora Barnacle and their children Giorgio and Lucia, occasionally living a high life, thanks to publishing fees and sponsors, but often broke, even after the publication of his masterpiece Ulysses in 1922.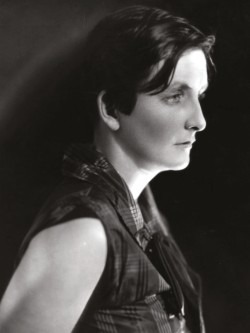 One of Joyce's most fervent admirers was novelist and playwright KATE O'BRIEN (1897-1974), who graduated in English and French in 1919 before working as a teacher in London, a governess in Spain and as a journalist on the foreign desk at the Manchester Guardian. After the success of her first play Distinguished Villa in 1926, she took to full-time writing and won prestigious awards for her debut novel, Without My Cloak. Many of her books dealt with issues of feminism, sexuality and alienation and like Joyce, her work was censored. Her 1936 novel, Mary Lavelle, was banned in Ireland and Spain. She frequently referenced Joyce in her work, drawing attention to his exiled status as a "lonely genius".
The absurdities and repressive nature of Irish life in the 1930s and 1940s are richly chronicled by BRIAN O'NOLAN (1911-1966) aka FLANN O'BRIEN both in his novels – At Swim-Two-Birds, 1939 and The Third Policeman – written in 1939-1940, published posthumously in 1967, and his long-running 'Cruskeen Lawn' column for The Irish Times under the pseudonym Myles Na Gopaleen. Born in Co. Tyrone in 1911, he graduated from UCD in 1932. Like Joyce 30 years earlier, he was a leading light of the UCD Literary and Historical Society (L&H). He had a reputation for obsessing over his writing and also for despairing of the inadequacy of all writing after Joyce.
Poet, critic and novelist ANTHONY CRONIN (1928-2016 ) originally studied Architecture at UCD before switching to Law and finally taking a degree in History and Economics. But it was the literary world that drew him most and, during a stint in Spain he wrote his first novel, The Life of Riley (1964).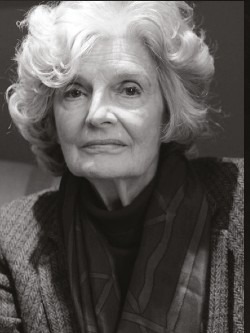 He was fascinated by the literary characters of Dublin in the 1950s and his 1976 memoir of Flann O'Brien, Patrick Kavanagh and Brendan Behan, Dead as Doornails, stands out, according to Fintan O'Toole, as "the best evocation of the bohemian literary culture in Dublin that centred on McDaid's pub and the bedsits and dives of Baggotonia." As cultural advisor to Charlie Haughey, he was influential in the establishment of IMMA, Aosdána and Bloomsday.
London-born JULIA O'FAOLÁIN (1932-2020), daughter of the great short story writer Seán O'Faoláin, was brought up in Killiney and educated at UCD, followed by stints of study in Rome and Paris. The O'Faoláin home brimmed with writers and artists, and Seán O'Faoláin edited The Bell literary journal from an outhouse in the garden. As a girl, O'Faoláin served tea to Elizabeth Bowen, Patrick Kavanagh and Brendan Behan. As an adult she lived mainly abroad, in England, Italy and America. Her novels included No Country for Young Men, which was shortlisted for the 1980 Booker Prize, Women in the Wall (1975) and The Obedient Wife (1982). Her 2013 memoir, Trespassers, recalled her parents' literary lives.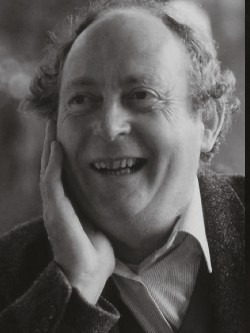 JOHN MCGAHERN (1934-2006), who graduated in 1957, painted a darker, more painful view of rural Ireland in his novels of the 1960s and 1970s, culminating in his 1990 classic Amongst Women, which was nominated for the Booker Prize. Considered one of the most important writers of the latter half of the last century, McGahern won numerous awards for his work, which explored the repression and poverty of rural Ireland. His last novel, That They May Face the Rising Sun, published in 2002, is by contrast a more conciliatory read, focusing on the beauty of the countryside of his native Co. Leitrim.
If repression and unease pervades much of Irish literature in the first half of the 20th century, MAEVE BINCHY (1939-2012) provided buckets of sunshine, love and hope in the second half. Having studied History and worked at The Irish Times as Women's Editor and London Editor, she gave up journalism to write a string of bestsellers that made her one of Ireland's most-loved authors and also, possibly, its richest. Her 1982 book, Light a Penny Candle, sold for a then record sum for a first novel (£52,000) and her novels were translated into over 40 languages.
Journalist, TV producer, memoirist and novelist NUALA O'FAOLÁIN (1940- 2008) was an Irish Times columnist who shot to fame with her 1996 autobiography Are You Somebody? in which she chronicled a hard childhood as one of nine children of a social diarist known as Terry O who swanked around Dublin while his family went without. The candid revelation of her longterm relationship with journalist Nell McCafferty also caused ripples and the book became an instant classic.
From Sligo, to UCD, to RTÉ to Hollywood neatly sums up Oscar-winning NEIL JORDAN (1950- ) who has run parallel careers as a film-maker and a writer. A graduate in History and English, his first book Night in Tunisia,1976, won a Somerset Maugham Award and the Guardian Fiction Prize. While working for RTÉ he wrote storylines for the children's programme Wanderly Wagon. His award-winning screenplays and adaptations include Mona Lisa, The Crying Game, Michael Collins, The Butcher Boy and The End of The Affair. His latest book is The Ballad of Lord Edward and Citizen Small.
Monaghan-born EVELYN CONLON (1952- ) attended UCD as a teenager before heading to Australia in 1972, returning to Ireland overland, by bus, three years later. An early winner of the New Irish Writing competition, she has produced four novels and several collections of short stories, including her latest, Moving Around The Place, which imagines characters dealing with life in different parts of the world.
Donegal playwright, poet, novelist and scriptwriter FRANK MCGUINNESS (1953- ) studied English at UCD and not long after his graduation in 1974 had his first great stage hit, the acclaimed Observe the Sons of Ulster Marching Towards the Somme. His other plays include The Factory Girls, Innocence, Carthaginians, Someone Who'll Watch Over Me, Dolly West's Kitchen and many more. His adaptations of classic plays include Lorca's Yerma; Chekhov's Three Sisters and Uncle Vanya; Brecht's The Threepenny Opera and dramatisations of James Joyce's The Dead and Du Maurier's Rebecca. His first novel, Arimathea, was published by Brandon/O'Brien Press in 2013. He lectured at several universities before returning to UCD in 1997 as lecturer in English and Creative Writing. He is a holder of the UCD Ulysses Medal, the highest honour the University can bestow.
EILÍS NÍ DHUIBHNE (1954-) studied English and Folklore at UCD and is one of the country's most gifted teachers of creative writing, as well as being president of the Folklore of Ireland Society. She has written several novels in both Irish and English, as well as children's stories and superb short story collections, including The Pale Gold of Alaska and The Shelter of Neighbours, as well as several plays and the memoir Twelve Thousand Days (2018).
COLM TÓIBÍN, (1955- ) graduated from UCD in 1975 and during the early 1980s worked as a journalist and edited Magill magazine. He lived for a time in Spain, an experience that produced an early bestselling novel, The South. A string of books set in his native Wexford, including The Heather Blazing and The Blackwater Lightship, further established him as a writer but it was the 2009 publication of Brooklyn and the subsequent movie starring Saoirse Ronan that turbo-charged his reputation. His tenth novel, The Magician, on the life of Thomas Mann, will be published in September 2021.
English and Geography were RODDY DOYLE'S (1958-) chosen subjects at UCD. In 1982, after a stint as a teacher, he lived briefly in London in a bedsit, writing a novel he later described as "shite". Several notebooks later, he had two novels under his belt, but, tired of rejections, he decided to self-publish his next novel in 1987: The Commitments. The book was picked up by a UK publisher and Doyle achieved fame in 1991 when director Alan Parker made it into a film showing a gritty, exuberant side of Dublin that chimed with a euphoria generated by Italia 1990. Two of his other books that make up the Barrytown trilogy, The Van (1991) and The Snapper (1993), were also adapted for cinema. In 1993, Roddy Doyle was awarded the Booker Prize for his novel Paddy Clarke Ha Ha Ha. His latest novel, Love, which recounts the story of two old friends reliving their youth and loves, while on a pub crawl around Dublin, was released in 2020.
An early encounter with Seamus Heaney, who came to talk to her class about poetry, inspired MARITA CONLONMCKENNA (1956-) with the notion that even ordinary seeming people could write, and as a young mother she attended writing classes in UCD under the tutelage of Dr Pat Donlon, who later became the director of the National Library. It was Donlon who launched Conlon-McKenna's debut book for children, Under The Hawthorn Tree, the first in what would become The Children of the Famine series. In all, Conlon-McKenna has written over 20 books for children and has also written bestselling adult fiction inspired by the Famine and the fate of young Irish women in the Magdalen laundries.
EAMON DELANEY (1962-) joined the diplomatic service and served Ireland and later became a full-time writer. His 1995 novel, The Casting of Mr O'Shaughnessy was a curiosity recalling what became known as the O'Shaugnessy Hoax. In 1986, Delaney applied for a government pension to be granted to one Cornelius O'Shaughnessy on the basis of his participation in the Irish War of Independence. Singer Gavin Friday lent Delaney the name and service details of his own grandfather, an actual veteran of 1921, to make the application seem real, and the application was eventually granted after Charles Haughey intervened. Delaney confessed to the hoax before any pension payments were made. His 2001 account of his eight years as a diplomat, An Accidental Diplomat, was a bestseller, praised for its wicked wit. In 2009, after a stint as editor of Magill magazine, he published a book about his late father, the renowned sculptor and painter Edward Delaney.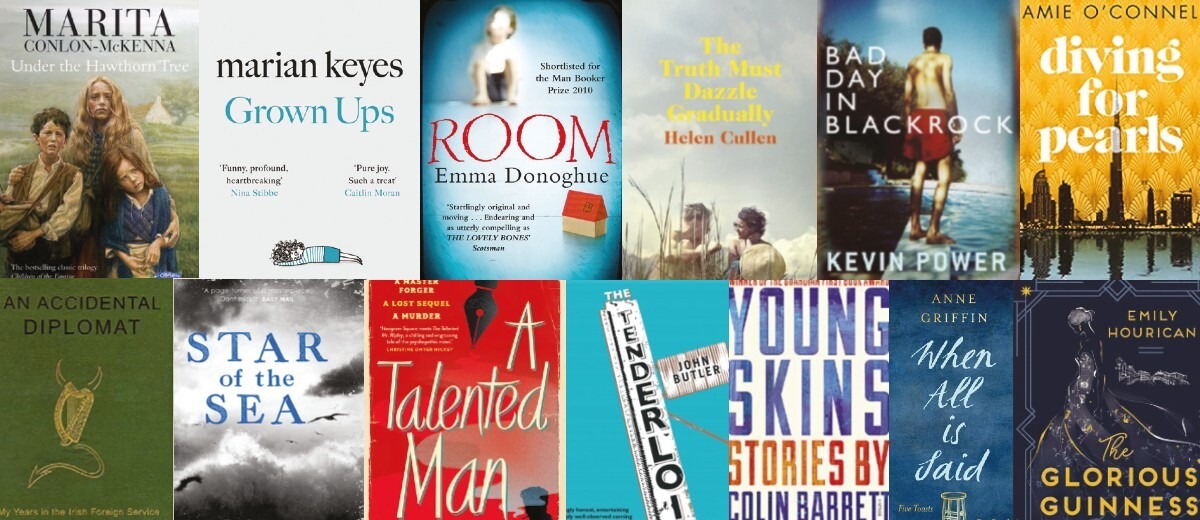 Novelist, broadcaster, and brother to Sinéad O'Connor, JOSEPH O'CONNOR (1963- ) worked as a part-time journalist while studying at UCD, but his editor at the time, Vincent Browne, told him he would not make a great journalist because he was a writer. So he wrote novels, the first being Cowboys and Indians (1991), which was shortlisted for the Whitbread Prize. The winner of multiple awards, including the Irish PEN award for Outstanding Achievement in Literature, O'Connor is a member of Aosdána and a founder of the UL Frank McCourt Creative Writing summer school in New York.
MARIAN KEYES (1963-) is one of Ireland's most popular writers of all time, with over 35 million books sold worldwide. Having studied Law at UCD she moved to London in the mid-1980s but bouts of depression and alcoholism threatened to derail her. After treatment, she found solace in writing and her first novel, Watermelon, was an instant hit. Sixteen novels followed, including her latest, Grown Ups. She has also written several non-fiction books, including a cookbook, Saved by Cake.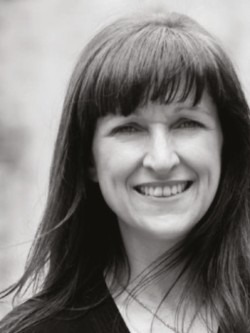 Described as "a giant of letters" by Time magazine, EMMA DONOGHUE (1969-) graduated in 1990 with a first-class degree in English and French, and then received a PhD from Cambridge in 1997. Her first novel, Stir Fry, was set in Dublin before the boom, and was followed by two further novels and a host of short stories published in Granta, The Lady, New Statesman and many other journals. Her 2010 novel Room, a finalist for the Man Booker prize, picked up many international awards and was made into a film, for which she wrote the screenplay. Directed by Lenny Abrahamson, it went on to win the Best Actress Academy Award for Brie Larson and an IFTA award for best film.
With a BA in Greek and Roman Civilisation and a master's degree in Film Studies, JOHN BUTLER (1972-) is an IFTA-nominated director and a novelist. Films based on his books are Handsome Devil (2016) and The Stag (2013), and he is also the author of the novel The Tenderloin (2011).
HELEN CULLEN (1981-) followed her degree in Theatre Studies at UCD with a seven- year stint working at RTÉ before moving to London to write full time. Her debut novel The Lost Letters of William Woolf was published to critical acclaim in 2018 and her second novel, The Truth Must Dazzle, is out now.
HENRIETTA MCKERVEY (1970-), a graduate of the MFA programme in Creative Writing in UCD, hails from Belfast, and lives in Dublin. A winner of the Hennessy New Irish Writing First Fiction Award in 2015, her fourth book, A Talented Man, was published last year by Hachette. She has directed the programme for the Echoes Festival, which celebrates Maeve Binchy.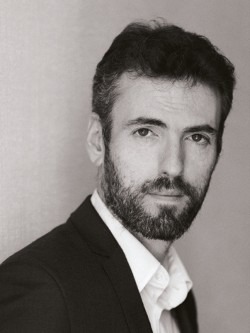 KEVIN POWER (1981-) completed BA, MA and PhD studies in UCD and went on to write a hugely successful first novel, Bad Day in Blackrock, just as the Irish economy collapsed in 2008. The book scooped a Hennessy New Irish Writing Award as well as the Rooney Prize for Irish Literature. It was translated into several languages and was made into a film directed by Lenny Abrahamson, called What Richard Did (2012). Power spent some years working out what to do next while honing his writing skills with stories and essays. His latest novel, White City, came out earlier this year.
COLIN BARRETT (1982-), a 2014 graduate of the MA in Creative Writing, was showered in prizes for his debut collection of short stories, Young Skins, which was awarded the Rooney Prize, The Frank O'Connor International Short Story Prize and The Guardian First Book Award. His stories have appeared in The Stinging Fly and The New Yorker.
With his hit debut novel, Diving for Pearls, published earlier this year, JAMIE O'CONNELL (1985-) credits teachers Éilis NI Dhuibhne, James Ryan and Paul Perry for helping him hone his writing skills on the creative writing course at UCD – a course that also led to him being signed by the prestigious Marianne Gunn O'Connor agency. Set in Dubai, it's a tightly written, elegant book about six people living very different lives in the glittering but strange city. O'Connell, who spent time as a Jehovah's Witness in his 20s, and several years working in the book trade, now lives in Kenmare and is teaching creative writing classes himself – back at UCD.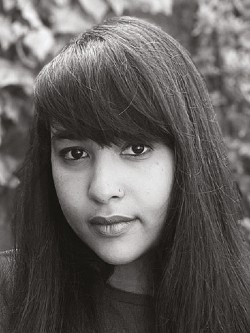 EMILY HOURICAN (1971-) was born in Belfast and grew up in Brussels before moving to Dublin in 1990, where she completed BA and MA studies in UCD. She is the author of one non-fiction book about motherhood, and five novels, the most recent published in September 2020, called The Glorious Guinness Girls. It was nominated for the Best Popular Fiction Awards at the 2020 Irish Book Awards. In 2015, Hourican was diagnosed with mouth cancer and documented her experience in a series of candid diaries published in The Sunday Independent.
ANNE GRIFFIN (1969-), an alumna with a BA in History and MA in Creative Writing, was honoured with the John McGahern Award for Literature from Roscommon Council in 2017, in recognition of her short story works and her pursuit of a career as a novelist. In 2019, she published her debut novel When All Is Said and was subsequently awarded Newcomer of the Year at the Irish Book Awards. Her second novel, Listening Still, was published in the UK, Ireland, Australia, and New Zealand in April 2021. It is due for release in the US and Canada in early 2022.
Cork-based writer DISHA BOSE (1990-)will see her book Dirty Laundry released in Ireland, the UK and the US in early 2023. Described as "domestic noir" exploring the dark side of suburbia, the work tells the story of three women whose secrets and lies lead to one of their murders. Born in India, and living in Ireland for the past six years, Bose worked in the tech industry before undertaking a master's degree in Creative Writing where she was mentored by award-winning writer Anne Enright.
■ Find out more about Irish writers at MoLI, the Museum of Literature Ireland established by UCD and the National Library of Ireland, which offers year-round exhibitions and the NLI's Joyce collections. See www.moli.ie