THIS YEAR HAS been extraordinary, for the most part for all the wrong reasons. However, as we reflect on Tokyo 2020 in 2021, the number of UCD alumni, including Ad Astra Scholars and Sport Scholars, who competed in this year's Olympics and (as we go to press) are about to compete in the Paralympics, is indeed, extraordinary. Four UCD students and 22 alumni represented Ireland at the Olympics, and three alumni will compete at the Paralympics. Accompanying the athletes in hockey, athletics and the Paralympics were a further three UCD alumni support staff. Watching the games there were former UCD sports stars and indeed former alumni Olympians – Derval O'Rourke, David Matthews and Earl McCarthy – providing punditry in front of the cameras. Behind the scenes, alumna Dr Marie Elaine Grant has been the lead physiotherapist for the International Olympic Committee Medical Commission for the past three Olympic Games, leading over 700 physiotherapists at each Games.
The women's hockey team captured the hearts and minds of the nation when against all odds they claimed a silver medal in the Hockey World Cup in London in 2018.
Tokyo did not go as the team had hoped, with losses to the Netherlands, Germany and India before finally bowing out after a 2-0 defeat to Great Britain in their final Pool A clash. UCD students Sarah McAuley, Hannah McLoughlin and Michelle Carey were part of the team along with UCD alumni Katie Mullan (Captain), Deirdre Duke, Anna O'Flanagan, Lena Tice and Chloe Watkins. The Irish team manager was UCD graduate and UCD first team coach, Lisa Jacob. Another Olympic debutant team to make headlines were the Irish Rugby 7's. Anthony Eddy's side created history on a magical evening for Irish rugby at the Stade Louis II with victory over France in the final of the World Rugby Sevens Repechage. This win secured the twelfth and final place in the Men's 7's competition in Tokyo. The team's Olympic campaign proved disappointing, with losses to South Africa and USA, and eventually a defeat to Kenya in the ninth/tenth place playoff. The Irish Men's 7's panel featured eight UCD alumni including UCD Clubmen Billy Dardis (Captain), Harry McNulty and Gavin Mullin with their fellow alumni teammates including Foster Horan, Terry Kennedy, Bryan Mollen and the veteran 7's player, Ian Fitzpatrick.
In this centenary year of UCD Athletics Club (see page 54) it's interesting to note that the Club has produced more Olympians and World Championship competitors than any other UCD sports club. Past Club members include two-time Olympian James Nolan, Derval O'Rourke, David Matthews, Deirdre Ryan, Joanne Cuddihy and Ciara Everard. This year, former UCD Athletic Club athletes Ciara Mageean and Mark English were two of the few returning competitors for Team Ireland at Tokyo.
Mark English qualified as a doctor in 2019 and, prior to the postponement of Tokyo, was completing his internship in Dublin's Mater Misericordiae Hospital. His coach, Feidhlim Kelly, a UCD BSc Sport and Exercise Management alumnus, now considered one of the best athletics coaches in Ireland, producing three Olympians for Tokyo, was appointed middle distance coach to Team Ireland.
June 29 2021 was the cut-off date to achieve qualification for Tokyo. Not wanting to leave anything to chance, English travelled to Spain and, on that exact date, clocked a time of 1:44.70. Not only was this PB good enough to qualify for Tokyo, but English shaved 0.11 off the longstanding Irish record held by two-time Olympian and fellow UCD graduate David Matthews, who ran 1:44.82 in Rieti in September 1995.
At Tokyo, admittedly in the form of his life, things just didn't go according to plan for English. He simply left himself with too much to do in the final 100m, his hopes of advancing ending after he finished fourth in a time of 1:46.75. "Coming into the year my two goals were to qualify for the Olympics and get a new Irish record and I did that. To ask for anything else was always going to be a bonus," said English.
Physiotherapist Ciara Mageean, a European medallist and national record holder, finished tenth in her heat in a time of 4:07.29, failing to qualify for the Olympic final. After the race, Mageean revealed she had torn her calf muscle the week before.
Fellow Physiotherapy alumna Sarah Lavin had many hurdles to overcome in the lead-up to the Games. Having ruptured two ligaments in her ankle, Lavin saw the pandemic postponement of the Olympics as an opportunity. She became only the second Irish woman ever to break the 13-second barrier in the 100m Hurdles at the World Athletics Continental Tour silver meeting in Madrid, quite a confidence boost pre-Tokyo. Lavin finished seventh in her heat in 13.16 seconds, and unfortunately did not progress through to the semi-finals.
At 20, UCD Law student Sarah Healy was one of the youngest members of Team Ireland. She finished eleventh in her 1500m heat in 4:09.78. In sailing, former UCD student Annalise Murphy finished 18th overall after ten races. The Rio silver medallist said she was "looking forward to a normal life" after more than twelve years spent chasing her dreams.
The growth in rowing was a standout feature of this Olympics. Looking back to London in 2012, Sanita Puspure was Ireland's only representative at Dorney Lake. In 2021, she was one of 13 rowers competing for Ireland. Fast forward to 2015 and the O'Donovans, Paul (a UCD Physiotherapy student) and Gary, earned their Olympic spot in Rio with an eleventh place finish at the 2015 World Championships. As the 2016 Olympics approached, they won gold at the European and then went on to win Irish rowing's first-ever Olympic medal. Paul O'Donovan continued to dominate lightweight rowing after Rio. Then, in Tokyo, with Fintan McCarthy replacing brother Gary in the powerhouse Irish lightweight double, they entered the games as red-hot favourites and didn't disappoint. They stormed to victory to win Ireland's first-ever gold medal in Olympic rowing.
Women's rowing wasn't part of the Olympics until 1976 and Rio 2016 saw the first-ever women's lightweight double of UCD graduate Claire Lambe and Sinead Lynch make the final, finishing sixth. Claire is, of course, the elder sister of Eimear Lambe who, with teammates Aifric Keogh, Fiona Murtagh and Emily Hegarty, are now Olympic bronze medallists.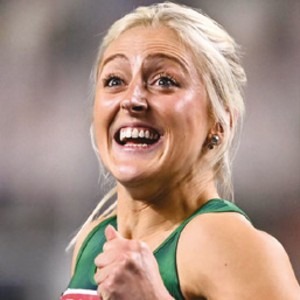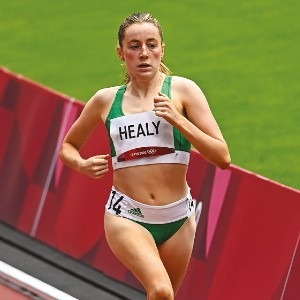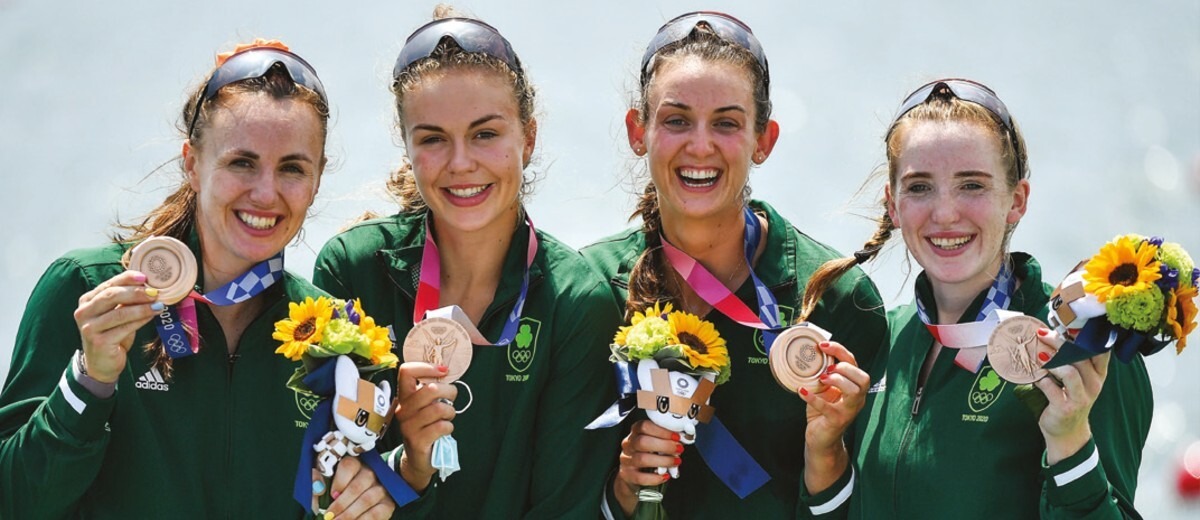 All four only came together in the same boat for the first time six months ago, earning their roles during national trials in March. Despite winning a silver medal at the European Championships in April, they didn't qualify for Tokyo until the last chance saloon that was the Lucerne Regatta in May. Aileen Crowley took strongly to rowing while studying architecture in UCD and, along with Monika Dukarska, qualified the Irish women's pair for Tokyo at the 2019 World Rowing Championships in Linz, Austria. After a great start to Tokyo, they had to settle for a fifth place finish in their B final.
Longford's Darragh Greene became the first Irish swimmer to qualify for Tokyo in 2019 when he qualified for the 100m breaststroke at the 2019 FINA World Championships, clocking 59.82 in Gwanju. Unfortunately, he missed out in his bid to qualify for the semi-finals of the men's 100m and 200m breaststroke. Greene closed out his first Olympics with 2:11.09 and seventh place in the heat in 200m breaststroke. He finishes 23rd overall, adding to the 29th in the 100m breaststroke.
Last but by no means least, British Open Champion Shane Lowry teamed up with Rory McIlroy in what was certainly an excellent chance at a medal in golf. Lowry, a former UCD Sports Scholar, had a number of good starting rounds but a disappointing finish saw him slip down the board into 22nd place.
The calibre of the UCD students and alumni who competed at Tokyo 2020 in 2021 is testament to the support of their families, coaches and friends, and to how UCD's world-class structures, people and processes help these world-class athletes on their journey.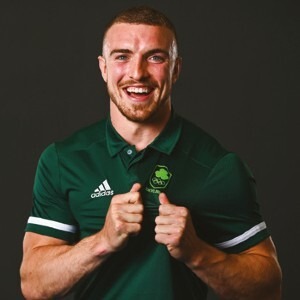 UCD ALUMNI AT TOKYO 2020
| Name | Sport | Academic Programme |
| --- | --- | --- |
| Mark English | Athletics, 800m | Medicine, 2018 |
| Ciara Mageean | Athletics, 1500m | Physiotherapy, 2017 |
| Sarah Lavin | Hurdles, 100m | Physiotherapy, 2018 |
| Katie Mullan | Hockey, Captain | MSc Engineering, 2018 |
| Anna O'Flanagan | Hockey, Vice-Captain | Law with Economics, 2013 |
| Chloe Watkins | Hockey | BComm International, 2016 |
| Deirdre Duke | Hockey | Law with Social Justice, 2017 |
| Lena Tice | Hockey | Economics, 2021 |
| Eimear Lambe | Rowing, 4 | BComm International, 2019 |
| Paul O'Donovan | Rowing, Lightweight Double | Physiotherapy, 2017 |
| Aileen Crowley | Rowing, Pair | Architecture, 2015 |
| Billy Dardis | Rugby 7's, Captain | BSc 2018, MSc Management Consultancy 2021 |
| Adam Leavy | Rugby 7's | Finance, 2021 |
| Gavin Mullin | Rugby 7's | Business and Law, 2021 |
| Harry McNulty | Rugby 7's | Food Science, 2017 |
| Foster Horan | Rugby 7's | Masters Pyhsiotherapy (2020) |
| Terry Kennedy | Rugby 7's | Commerce (2018) |
| Ian Fitzpatrick | Rugby 7's | Commerce (2019) |
| Bryan Mollen | Rugby 7's | Arts (2020) |
| Annalise Murphy | Sailing | Science and Health & Performance Science |
| Darragh Greene | Swimming, 100m breaststroke | Diploma in Sports and Exercise Medicine, 2018 |
| Shane Lowry | Golf | Diploma in Sports Management |
PARALYMPIC GAMES TOKYO 2020
Among the 29 para-athletes competing in Tokyo, UCD alumni Colin Judge, Patrick Flanagan and Kerrie Leonard will fly the flag in their respective sports.
Colin Judge (Actuary & Financial Studies 2017) was table tennis European champion in 2017 after narrowly missing out on the Rio Paralympics by just one place the year before. He is also five-time Irish National champion and was ranked number one in the world at U23 level in his class. Having missed out on automatic qualification at the World Qualification Tournament event in Slovenia, he was announced as one of the wild card athletes. A former Ad Astra Elite Sports Scholar, he took a two-year sabbatical from his work as an actuarial analyst with KPMG to concentrate on Japan.
Judge's fellow Ad Astra alumnus Patrick Flanagan hails from Longford Swim club, the same club as Darragh Greene. Graduating from Economics and Finance this year, Flanagan won several medals at the European Para Youth Games in 2015 before making his senior international debut three years later at the 2018 Para Swimming European Championships in Dublin. The following year he went on to represent Ireland at the 2019 Para Swimming World Championships in London. Flanagan achieved the qualification time for Tokyo in January 2021 but, with a limited number of places available and with others also achieving the time, it was a nervous wait until the official team announcement.
Irish teammate, archer Kerrie Leonard, like Judge, missed out on Rio by the smallest of margins. She graduated from UCD with a master's degree in Marketing in 2019. Finishing fifth in the final qualifier for Tokyo in the Czech Republic, she was selected in the Para-Archery Individual Compound Open category.
Irish Para Athletics team manager James Nolan, the former UCD sports scholarship student, is now the UCD athletics high-performance coach. A two-time Olympian, Nolan was one of Ireland's best mid-distance runners in the 1990s and 2000s. He has presided at eleven major Championships, including WPA European and World Championships and Paralympics.