A WORLD OF TROUBLE
We are pushing nature to its limit. We are pushing population to its limits. We are pushing communities to their limits. We are stressing the environment. We are creating the conditions in which epidemics flourish. We are forcing people to migrate away from their homes because of climate stress. We are in a world of trouble.
We have allowed viruses that originated in the animal world to sustain transmission in humans by the manner in which we live. Our fates are intertwined with the animals that serve us and sustain us. But if we look at infectious diseases over the last number of decades, 75 per cent originate from the animal kingdom. We are part of a very complex biome, an ecosystem that is delicately balanced. If we continue to keep affecting it negatively as we do, we drive disease emergence. We are serial offenders, continually creating opportunity after opportunity for viruses and bacteria to exploit new means of survival. We must work on building a healthier world by investing in the quality of our health systems, including those in the developed world that are weakest. We must address inequity in the distribution of medicines including vaccines. We need to maintain the issue of mismanagement of our environment on top of the political agenda. We need radical change and for radical change to be driven by the G7, the G20, the UN General Assembly and all governments.
For those of us in the academic, health and scientific communities, we have a responsibility. We must be scientists AND activists. Citizens must speak up. What threatens our future is an emerging disease that takes our children and our parents. While we are in the eye of the storm of this pandemic, we feel the urgency, we acknowledge the threat. But, once the immediate danger is removed, we have a great capacity to move on, to forget trauma and to go back to the old ways. My colleagues tell me I am an eternal optimist and I am eternally hopeful that we will keep the healthy world agenda on the table. If we don't change now, when in god's name will we?
– Dr Mike Ryan, Executive Director, Health Emergencies Programme, WHO
ONE HEALTH
The current pandemic highlights the intersection of human, animal and environmental health, as happened with HIV/AIDS and recent influenza pandemics. The tools for preparedness are the same: enhanced community, national and global surveillance; empowering and involving communities from the outset; and rapidity and agility in our collective response. Our response should always be underpinned by research and innovation, collaboration nationally and internationally and clear communication to the public. Pandemics have an impact beyond human health and therefore our response needs to be cross-sectoral given the short- and long-term impact on our society and our economy.
UCD plays a key role in leading on human and veterinary medical and scientific research that informs policy that promotes One Health in Ireland and beyond. Pandemics disproportionally impact on the most vulnerable and marginalised in our society. As a global university, our strong voices need to advocate for equity – without this, pandemics smoulder. Over the past 18 months, I have witnessed Ireland's contribution to the scientific understanding of a pandemic, and the country's ability to call on its diaspora and alumni to share knowledge, exchange ideas and collaborate in research and innovation, to rally together for the greater good of our society.
– Professor Mary Horgan, President, RCPI; Chair, NIAC
ENVIRONMENTAL PROTECTION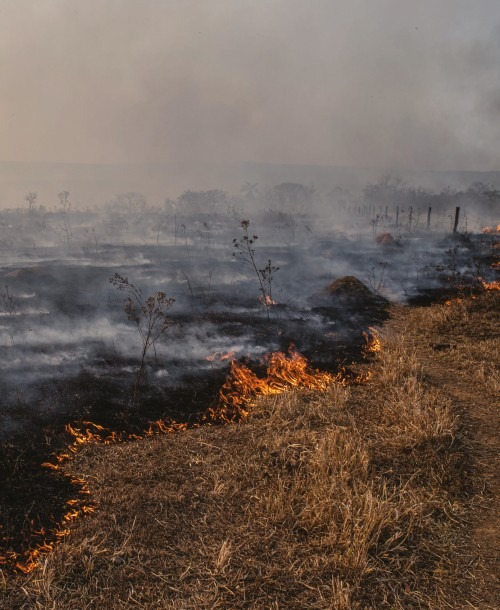 Climate change has resulted in wildfires around the world.
Concern about the need to protect our environment has become central to every facet of our lives – social, economic and political – with a recent survey demonstrating that 87 per cent of adults in Ireland recognise the importance of the environment as an asset for our country. And while we are faced with very significant environmental challenges, this level of awareness and concern is potentially powerful, and this positivity should be harnessed in the protection of our environment – and the need for action is urgent.
Ireland has enduring challenges in relation to water and air quality, biodiversity loss, resource efficiency, underdeveloped transport infrastructure, urbanisation pressures, greenhouse gas (GHG) emissions, unsustainable production and consumption practices and in our response to climate change – the defining challenge of our age.
The latest report from the Intergovernmental Panel on Climate Change (IPCC) provides new and important insights and the steps needed to halt human-induced climate change. For Ireland it emphasises the imperative for the next decade to be one of major advances in our response, including a significant acceleration in the scale and pace of GHG emission reductions. This will require far reaching transformative change across the economy and society. Research will play an increasingly important role to inform the required policy interventions showing how – together – we can manage the impacts of climate change as we make the necessary transitions in a just and equitable way.
– Dr Tom Ryan, Director, Office of Environmental Enforcement, Environmental Protection Agency (EPA) Ireland
COMMENDABLE SOLIDARITY
The COVID-19 pandemic brought major challenges for Ireland and our health services. The resilience and adaptability that the Irish people and our health services have shown during this difficult time are qualities that we should be immensely proud of. As Irish people we can expect to live, disability-free, for longer and more of us can expect to live longer after a cancer diagnosis than ever before. Despite this we know our health and social care services need significant improvement. In this decade the Sláintecare plan will bring a health and social care system where everyone has access to services they need. A focus on lifelong wellbeing, prevention of illness and reducing health inequalities are at the core of this.
A multisectoral response is required to overcome the challenges of climate change and antimicrobial resistance (AMR). As we include climate change considerations into existing health programmes it is important to incorporate health as a key consideration in other sectors. Many of the health threats posed by climate change are inherently linked to threats posed in other sectors. The serious and increasing threat of AMR requires a whole of government approach, and the National Interdepartmental AMR Consultative Committee has set out an ambitious, multisectoral and comprehensive plan to tackle AMR in Ireland. Ireland has shown its many strengths in response to the COVID-19 pandemic, and this gives me confidence in our ability to overcome the many challenges we will face this decade.
– Dr Tony Holohan, Chief Medical Officer, Ireland
SUSTAINABLE FOOD SYSTEMS
Ireland has a rich history in, and a global reputation for, producing safe and traceable food. But to protect people and the planet, and to live up to that reputation, we need to ensure that our food is produced in a truly sustainable way.
The Government has recently approved the publication of a new strategy for the agri-food sector: Food Vision 2030 – A World Leader in Sustainable Food Systems. The strategy aims to deliver a climate-neutral food system by 2050, with verifiable progress achieved by 2030. It encompasses emissions reductions; carbon sequestration; improvements in air quality; restoration and enhancement of biodiversity; improvements in water quality; development of diverse forests; enhanced seafood sustainability; and an exploration of the potential of the bioeconomy.
This is the first time that environmental measures have been central to an agri-food sector plan. It is also explicit that the strategy must adjust in order to meet the ambitions set out in the Climate Action Plan, which will be launched later this year. This new approach must encourage a new generation of farmers and foresters to work the land in a sustainable way, with nature being restored, water quality improving, and premium prices being delivered for high-quality sustainable produce. In September, the UN Secretary-General António Guterres will convene a Food Systems Summit, which will focus global attention on the need to transform how we produce, process, consume and think about food. Ireland can and should be a leader in this area. To do this, we must ensure that our own actions are as good as our words.
– Eamon Ryan TD, Minister for the Environment, Climate and Communications
KEEP THE ECONOMY WORKING
The COVID-19 pandemic has brought immense challenges around the world. The economic crisis accompanying it cannot end until the public health crisis does. From an economic perspective, the impact of COVID-19 has been somewhat unique. The way people have had to limit their daily lives has had serious consequences for businesses that rely on face-to-face contact and for workers who are unable to work remotely. However, those who have been able to work and conduct business online have had a different experience.
The actions by governments and central banks around the world, including in Ireland, have provided crucial economic support over the past year or so. This action depended greatly on economic resilience built up after the global financial crisis. Resilience is built in good times to be drawn upon when needed. And there is no doubt that resilience will be needed to meet future challenges, both the ones we can already identify like climate change and an ageing population, and others that are not yet apparent. In the years ahead, some difficult choices must be made to ensure our economy can meet these challenges and ensure that we live in a healthy world in the future.
– Sharon Donnery Deputy Governor, Central Bank of Ireland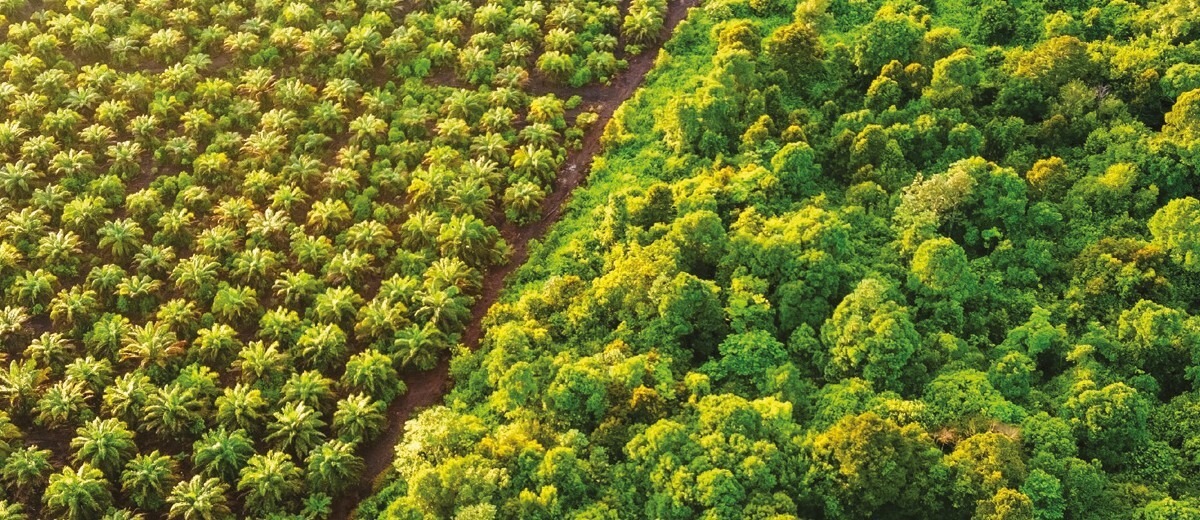 RESEARCH IMPACT
Here at UCD Institute of Food and Health, we recently launched our strategy 2020- 2024. Mirroring the University's Rising to the Future strategy, our core food and health activities are relevant to UCD's four strategic themes.
In terms of Building a Healthy World, our research is poised to make a significant impact by developing sustainable food systems from an economic, environmental and societal perspective. We will continue to generate knowledge on how new approaches to food production systems and food consumption can benefit both the environment and human health. We will empower humanity by helping society make better dietary choices to enhance health and wellbeing.
We launched our strategy against the backdrop of the COVID-19 crisis, which has amplified the importance of a resilient food system and public awareness of the link between diet and health. As we learn to live with the virus, these, and other factors such as Brexit, the Paris Agreement on Climate Change, the UN Sustainable Development Goals and Ireland's agri-food strategy Food Vision 2030 – A World Leader in Sustainable Food Systems, will drive our research agenda over the next decade.
Cognisant of the challenges and opportunities that may arise, we will be agile in our response, aiming to lead the way in future-proofing Irish and global food systems to enhance health.
– Professor Dolores O'Riordan, Vice-President for Global Engagement, Director, UCD Institute of Food and Health
PLANET UNDER THREAT
During the COVID-19 restrictions, we have had to refocus and find enjoyment in some of the simpler things on our doorstep. Many of us have realised how valuable to our mental and physical health it can be just to walk in an enduring natural or semi-natural environment, with trees, wildflowers, birds, pollinators and views over land or sea. We have appreciated the calming and uplifting effect this can have.
Healthy ecosystems and landscapes are not a given. They are threatened by a potent combination of climate change and more localised pressures. We need to work actively to maintain, conserve and restore them and this requires political will and resources. Though researchers have measured their benefits for our health and wellbeing, these can be difficult to fully capture, and so they have not always been properly considered in arguments for a greater prioritisation of environmental stewardship.
The UCD Earth Institute is well placed to foster research to more fully characterise these kinds of benefits, and the threats to them, to inform policy and practical solutions. It brings together scientists, social scientists, engineers, landscape architects and humanities researchers with specialists in business, policy and governance within and outside UCD and allows them collaborate with each other and form connections with other public and private organisations. The Institute also promotes and supports public engagement and educational initiatives such as UCD's new BSc in Sustainability, to help ensure the next generation can work more effectively towards a healthier future for our environment and ourselves.
– Professor Tasman Crowe, Director, UCD Earth Institute
HUMAN AND ANIMAL WELLBEING
The College of Health and Agricultural Sciences was established to exploit synergies that exist across the One Health spectrum. The One Health initiative links the health of all living things together with the existing synergies between human and animal health, public health and food and environmental science.
The College's commitment to Building a Healthy World is reflected in its vision to lead the advancement of human, animal and environmental wellbeing for the benefit of society. Every day across the College faculty, researchers and professional staff work together to deliver impactful education, research and services in health, wellbeing and agriculture. This was never more apparent than in the last 18 months, when researchers from across the College were at the forefront of Ireland's pandemic response.
The College aims to deliver major benefits to society and contribute to resolving global challenges in health, agriculture and the environment through the range of core disciplines within its constituent Schools. Collectively the Schools within the College provide a holistic education experience that challenges students to enquire, create, reason and innovate so they can go forward to achieve not only personal success, but shape local and global society.
New knowledge is at the heart of what a university is and the College is strongly committed to excellence in research and innovation. In creating an outstanding base of scholarship within all our disciplines, we deliver knowledge and ideas that inform policy, support enterprise, deliver innovation and enrich society to support the building of a healthy world.
– Professor Cecily Kelleher, Principal, UCD College of Health and Agricultural Sciences
IF IT ISN'T SAFE, IT ISN'T FOOD
Ireland is justly proud of its food safety record; however, many countries are not so fortunate. The World Health Organization found that, globally, the health burden of foodborne disease is comparable to malaria, tuberculosis and HIV-AIDs – the so-called 'big three'. Despite this food safety has been relatively neglected in the development agenda.
People are notoriously poor at estimating risks. There is a saying in food safety that "what makes you sick and kills you and what you worry about are not the same". For example, people often worry more about flying in planes than driving cars, yet statistically the latter is much more dangerous. So, what food safety challenges should we worry about? Many think chemicals in highly processed food coming from industrial farming systems and sold in massive, impersonal supermarkets. In fact, nearly all the world's burden of foodborne disease comes from fresh foods sold in traditional markets produced by smallholders in developing countries.
Until now, there have been few food safety interventions in this highest-risk population. And those that have been done, have often made things worse. But research carried out by myself and colleagues in Africa has more promise. It relies on market-based, incentive-driven interventions using appropriate technology. One day, all the world may enjoy food as safe as Ireland.
– Professor Delia Randolph, Veterinary Epidemiologist
CHILDREN ARE THE FUTURE
"Your health is your wealth" and "a healthy nation is a wealthy nation" are two well-known sayings but two known facts are the first 1,000 days of a child's life greatly influence their adult life and children make up 25 per cent of Ireland's citizens. These facts influenced Government's policy "Better Outcomes, Brighter Futures", which includes developing a single national academic digital children's hospital. This Government-approved health policy was made in 2006 when I was Deputy Chief Executive at St James's Hospital and was involved in its submission to locate this new hospital on that campus. It made me acutely aware of the real benefits this investment will make in the health of future generations. Investment in a new hospital building, digital healthcare systems, modern equipment and specialist healthcare professionals means that in the future:
Fewer children will leave Ireland for specialist care currently only available abroad.
All paediatric specialist services will be under one roof and children will not have to go to different hospitals for treatment.
Having 100 per cent single in-patient rooms means care is managed even during a pandemic.
Valuable healthcare staff will have facilities and resources to deliver better healthcare to the sickest patients from one quarter of Ireland's population.
– Ms Eilish Hardiman, Group Chief Executive, Children's Health Ireland
NON-COMMUNICABLE DISEASE WE CAN ADDRESS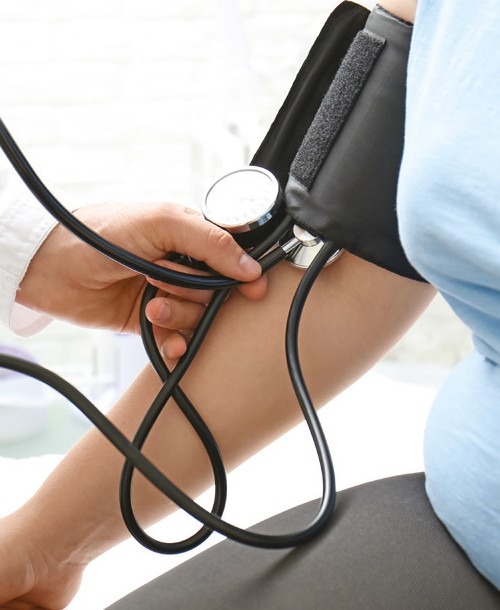 Active detection and treatment programmes are key.
Lessons must be learnt from the linear relationship between increasing body weight and poor outcome in those who developed COVID-19 infection. After age, increasing body weight was the most significant determinant of poor outcome.
The single biggest barrier to addressing the problem is the deeply ingrained bias against people living with obesity. The false beliefs that body weight is an individual's choice and that 'eat less, move more' is the treatment for obesity remain widely held. We do not tell people with malignant melanoma to put on sunscreen and wear a hat as their treatment. Prevention of disease is different from treatment of disease. Both are vital for obesity.
The recently approved HSE Model of Care for overweight and obesity highlights the three key steps that need to be addressed:
Acknowledge the fact of obesity as the commonest chronic disease today.
Develop and evaluate strategies to increase physical activity and reduce intake of highly processed, energy dense nutrients.
Implement active detection and treatment programmes that will destigmatise the disease and minimise the complications of obesity.

Implementation of the Model could see Ireland establish a roadmap for other countries in a battle that currently no country is winning.
– Professor Donal O'Shea, Consultant, St Vincent's Hospital