VACCINE SUPPLY
Vaccelerate is an EU-funded pan-European clinical research network for the coordination and conduct of COVID-19 vaccine trials. Leading the Irish involvement is Professor Paddy Mallon, an expert in infectious diseases and the director of UCD Centre for Experimental Pathogen Host Research (CEPHR). Its aim is to help Europe be better prepared for any future pandemics by offering expertise, services, resources and solutions to speed up vaccine development, strategies and market authorisation.
"The funding award to UCD under Vaccelerate recognises the considerable research undertaken by the University and CEPHR in developing and validating new assays to be used in vaccine trials as well as providing laboratory capacity to this important European network," says Professor Mallon.
NOT SO BATS
Bats are the focus of LongHealth, a study by Professor Emma Teeling of UCD School of Biology and Environmental Science, who is looking into why bats don't age. Bats may be the starting point, but the research has relevance for human ageing: Professor Teeling was awarded €988,000 to fund her five-year project into the molecular basis and regulation of longer health span in mammals.
"Ageing is the biggest threat to human health globally, as people everywhere are living longer," she says. "As the cost of caring for the elderly threatens to overwhelm healthcare infrastructures and disrupt society, we must find solutions to our ageing problem. Bats have naturally evolved the longest healthspan in mammals, showing little signs of ageing. LongHealth will uncover the molecular mechanisms that bats use to regulate their longer health span and will identify which bat 'anti-ageing' process is most likely to extend human health spans."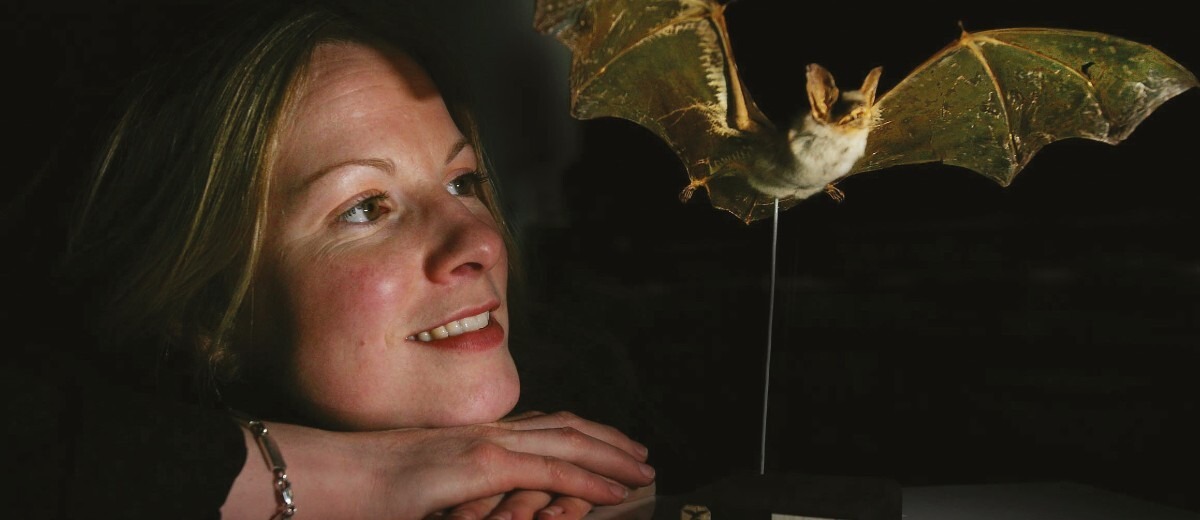 VITAL STIMULATION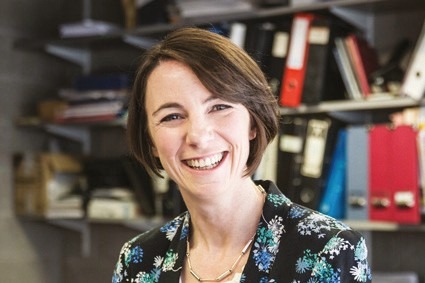 Parkinson's Disease is a neurodegenerative disorder affecting over six million people worldwide. Deep Brain Stimulation (DBS), which works through an electrode implanted in the brain, is sometimes used to calm the symptoms. However, some aspects of this treatment need improvement to maximise efficacy and reduce side-effects.
Professor Madeleine Lowery of UCD School of Electrical and Electronic Engineering has been awarded funding by the European Research Council to study DBS in more detail. Her team is developing a computer model of the neuromuscular system that shows how the DBS electrode is affecting surrounding brain tissue and the muscles it controls.
Understanding these characteristics will help clinicians decide on the most effective 'dosages' of DBS and the ultimate aim is to develop 'smart' DBS that can work out the correct levels of timely stimulation for itself. This will help prolong the electrode's battery life and minimise the need for invasive surgery to replace it.
INCLUSIVE HEALTH MARKETS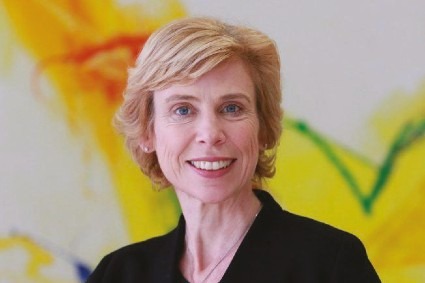 How markets are organised and how they might be improved are key areas of research for UCD Professor of Marketing and Market Studies, Susi Geiger. For her five-year European Research Council-funded project, Misfires, Professor Geiger is turning her attention to healthcare and specifically to systemic market failures such as overpricing, access, and issues around how health data is handled.
"The objective is to guide new academic and policy thinking by establishing what research can do to make markets more inclusive and open them up to the concerns of those who are let down by them," says Professor Geiger, who believes that widening the collaborative base is germane to solving these complex problems.
Ultimately, Misfires aims to look beyond industry influence and government regulation to other market actors, such as activists, patient groups and non-governmental organisations, to address these market failures.
AI FOR FINDING CANCER
Early diagnosis is critical to good outcomes when treating disease and one of the most promising methodologies now emerging to speed up the process is combining the dual powerhouses of medical research and artificial intelligence. iPATH-CAN, a joint project by UCD School of Biomolecular and Biomedical Science, the digital pathology company Deciphex and NovaUCD diagnostics company OncoMark, is harnessing AI to develop a tool that will identify early-stage breast and prostate cancers.
Professor William Gallagher of UCD School of Biomolecular and Biomedical Science says the three-year, €3m project, funded under the Disruptive Technologies Innovation Fund, builds on the substantial foundation of translational cancer research that has taken place at UCD over many years.
3-D IMAGING OF DISEASE
CoCID (Compact Cell Imaging Device) is a four-year, €5.7m pan-European research project investigating the cellular origins of disease. Coordinated by Assistant Professor Nicola Fletcher at UCD School of Veterinary Medicine, the project's aim is to develop a laboratory-scale, soft X-ray microscope that will enable fast and inexpensive three-dimensional imaging of complete internal structures of intact biological cells. This will be used by scientists to better understand the disease pathways of viruses and to assist in the development of novel therapeutics.
TREATING LUNG CANCER
Lung cancer is a leading cause of death, yet there is still a lack of effective treatments to tackle the disease. Dr Rory Johnson of UCD School of Biology and Environmental Science is addressing this unmet clinical need with a project aimed at developing new therapies for lung cancer, using the latest genomic technologies.
Johnson's aim is to discover new types of genes that promote lung cancer, and to develop drugs that inhibit their activity and ultimately kill the tumours. "This project depends on the latest CRISPRCas9 genome-engineering technology that allows one to delete genes from a cell's DNA and test thousands of potential drug targets in a single experiment," he says. Johnson's research is being funded by SFI as part of its Future Research Leaders Award.
DIGITAL SURGERY
Colon and rectal cancers are the second most common major cancer in adults, and while early detection and advances in treatment mean more patients are being cured, clinicians are always looking for even better outcomes. Professor Ronan Cahill of UCD School of Medicine is a project leader on an innovative digital visualisation technology that will give surgeons more information about the extent and type of malignant tissue within seconds. This will help them make treatment decisions in real-time.
"Our method allows surgeons to 'see' the cancerous tissue and to distinguish it clearly from nearby normal tissue. This discovery has the potential to radically improve health outcomes," Professor Cahill says. One of the key benefits of the technology, which is being funded under the Disruptive Technologies Innovation Fund, is that it is easy to deploy and uses software that allows surgeons to interpret the findings without having to develop further specialist knowledge.
LEARNING TO COPE FROM KIDS
The COVISION project, led by Assistant Professor Dr Suja Somanadhan of UCD School of Nursing, Midwifery and Health Systems, aims to learn lessons from how children across the globe responded creatively to the pandemic and to use this as a basis for helping other children cope with the pandemic and its aftermath. The research is funded by the Health Research Board and the Irish Research Council and brings together a team of academics from Ireland, Australia, New Zealand, Taiwan, Brazil, Canada, Scotland and the US.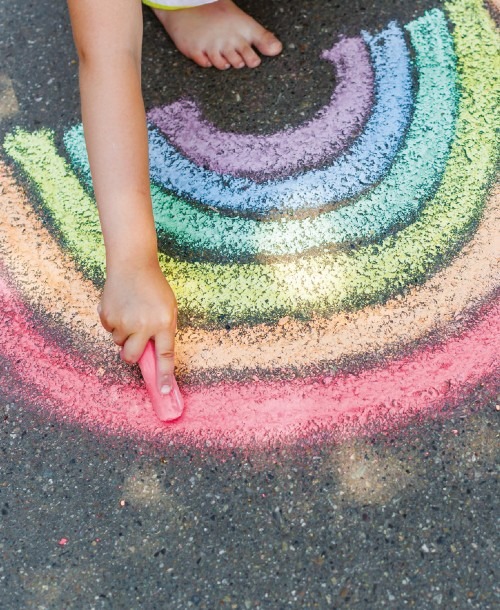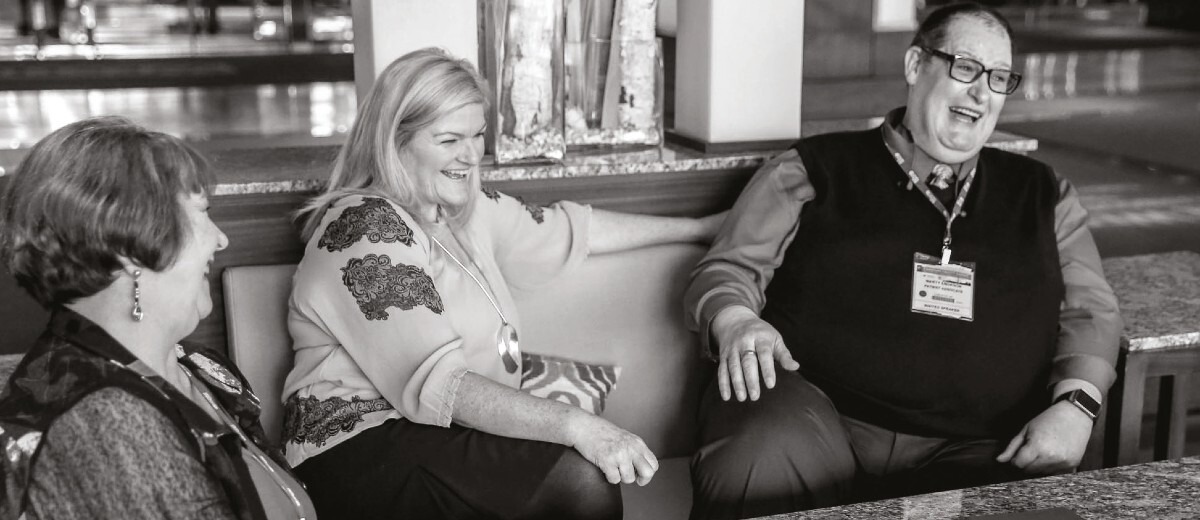 OBESITY COMPLICATIONS
Obesity affects around 640 million people worldwide and health complications are common. Clinicians find it difficult to predict which patients are most at risk of developing complications. Professor Carel le Roux of UCD School of Medicine is the coordinator of a €16m international research consortium looking into the problem. SOPHIA (Stratification of Obese Phenotypes to Optimize Future Obesity Therapy) will focus on enabling healthcare professionals to identify which patients will develop complications and will respond best to treatment. The project is also examining the stigmatisation of obesity and how to change the way it is characterised in the media and society.
CULTURES OF CARE
Keeping older people well and at home for as long as possible is a key aim of the Government's National Positive Ageing Strategy. Inter-agency and interprofessional teams are fundamental to the implementation of the Sláintecare programme. This will require a shift in cultures of care. The Eclectic project, led by Dr Deirdre O'Donnell, Assistant Professor of Health Systems at UCD, with the National Integrated Care Programme for Older People, will provide guidance on how inter-professional working can be achieved.
DIET AND IMMUNE TRAINING
Professor Helen Roche, director of the Conway Institute, is leading a five-year project on diet, immune training and metabolism, which has received funding of €1.3m from SFI, in collaboration with Trinity College Dublin.
Professor Roche's area of research is nutrigenomics, which studies interactions between food and health from the genetic and mechanistic perspective. Diet and innate immune training are highly topical. During the pandemic, a clear link emerged between obesity and poor outcomes.
"As COVID-19 continued to spread, severe disease and mortality were observed in obese patients, but the relationship with diet goes beyond the adverse effects of obesity," Professor Roche says. "Our work looks at how obesity and obesity-associated factors, such as dietary fats, suppress the innate immune response. On the other hand, we can also use nutrition to boost the immune response. The whole area of immuno-nutrition or 'immune fitness' is crucial in determining how someone responds to infection."
PREGNANCY LIVING
Improving maternal and child health during pregnancy is the objective of the PEARS project led by Professor Fionnuala McAuliffe of UCD School of Medicine and the Perinatal Research Centre. PEARS – pregnancy, exercise and nutrition – supported by a specifically designed smartphone app called Hollestic (from Holles Street, the National Maternity Hospital, where the app was developed) helps women make good diet and lifestyle choices while pregnant.
PREGNANCY APP
Impact Diabetes B2B is a €4m EU-funded project on weight management during and after pregnancy. Dr Sharleen O'Reilly, who is based at UCD School of Agriculture and Food Science, will lead the combined input from UCD School of Medicine, UCD Institute of Food and Health and UCD Perinatal Research Centre. Central to the project is Bump2Baby&Me, an app that helps mums manage their own health and encourages them to eat well and be active.