UNIVERSITY SPORTING RECORDS from the period are sparse but suggest that organised sport flourished as early as the 1900s in Newman's Catholic University of Ireland, particularly in the Medical School. Key to this was EP McLoughlin. A former medical student, he returned to the College to teach in 1904 and was appointed Professor of Anatomy in 1905. A noted schoolboy sportsman and try-scoring member of the Blackrock Senior Cup team that won the first Leinster Schools final in 1887, he was also a 9ft pole jumper placing second at the 1887 IAAA National Senior Championship and again in High Jump in 1892.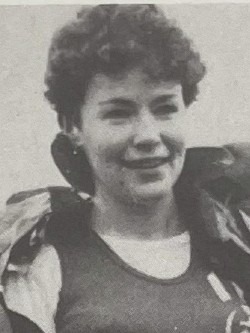 In 1906, Professor EP McLoughlin and Dr Maurice Hayes played a significant role in the running of the Golden Jubilee Sports in Croydon Park sports grounds, Fairview to celebrate the 50th anniversary of the founding of the Cecilia Street Medical School. The grounds were acquired in 1905 for football and athletics enthusiasts.
Following the establishment in 1908 of the National University of Ireland, with UCD a constituent, College athletes successfully competed in intervarsity championships, winning team titles in 1912 and 1913. However, at the beginning of the Great War, all athletics activity in the College stopped and did not recommence until 1919.
While athletics was the first sport awarded Colours when College's Athletic Union Council was formed in 1910, it was the last of the sports to take the leap and form its own separate club. At a meeting at 86 St Stephen's Green on April 22 1921, the UCD Athletics Club (UCD AC) was formally established. Professor McLoughlin, as founding father of the Club, chaired the inaugural meeting and was subsequently elected the Club's first President (a position he held until 1942 when he retired from UCD as Emeritus Professor). The meeting elected Patrick Lynch KC as Vice-President, Harry Conway as Treasurer and FJ O'Dea as Secretary. All four were to remain involved for many years with Dr Conway presiding for the Club's Golden Jubilee in 1971. Twenty-two people attended the meeting including three women: Isabel O'Doherty, Máire O'Mara and Máire Nic Fhionnlaic. At the 1922 AGM, Miss N Fay became the first elected female member of the committee.
At the time, the Catholic Church was very much against the idea of women competing. In 1928, Monsignor John Charles McQuaid, following a papal encyclical from Pope Pius XI, stated that women competing in the same sporting arenas as men was "un-Irish and un-Catholic" and that mixed athletics was both a "social abuse" and "moral abuse".
Although some women's events took place in 1920s Ireland, no organised intervarsity competition for women existed. The 1920 College Sports included handicap races for ladies and continued to do so over the years. It would take until 1965 before a UCD ladies athletics club was formed.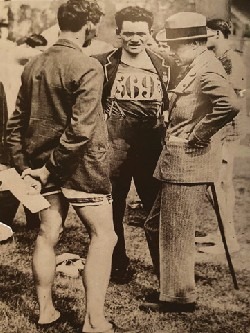 Success eluded the fledgling Club in its inaugural years with archrivals Trinity College picking up all the honours. Small shoots of success did appear in 1923 when the Club won the Dublin Senior League, but it was the varsity win in the 1924 season that was a game-changer, signalling a further decade of unprecedented success. During an unbeaten run, the Club would go on to win eleven consecutive intervarsity team titles, acquire 45 national titles, claim 29 international caps, a World University bronze medal and qualify four athletes across three Olympic Games.
While we may never know the precise reasons for the dramatic turnaround, the influence of committee members Dr John Ryan and Professor EP McLoughlin who, according to committee member Eamon O'Sullivan, "ruled and directed the Athletic Club with an iron but sympathetic hand", and the arrival in 1923 of arguably UCD AC's greatest ever all-round team member, Sean Lavan, were contributing factors.
It is important to emphasise that the Club has remained successful for 100 years because of the manner in which it has managed to embrace elite athletics while at the same time maintaining a strong committed Club membership ensuring that everyone, at every level, has the opportunity to represent and contribute to the fabric of the Club.
In this Olympic year, it would be remiss not to make mention of the unbelievable record UCD AC holds when it comes to participation at Olympic Games. Sean Lavan (1924, 1928) was the first to represent the Club in Paris. Sixty years later, in Los Angeles, Róisín Smyth became our first female Olympian. In 1964, former Club member Wieslaw Maniak won 4x100m silver for Poland in Tokyo after placing fourth in the 100m. Since 1924, 28 Club members and alumni have graced the Olympic stage.
It is impossible to name everyone. However, some of our most prolific Olympians have been Derval O'Rourke (2004, 2008, 2012); David Matthews (1996, 2000); James Nolan (2000, 2004); Joanne Cuddihy (2008, 2012). Current Club member Sarah Healy and alumnus Sarah Lavin competed in Tokyo 2020 with fellow UCD alumni Ciara Mageean and Mark English both becoming two-time Olympians.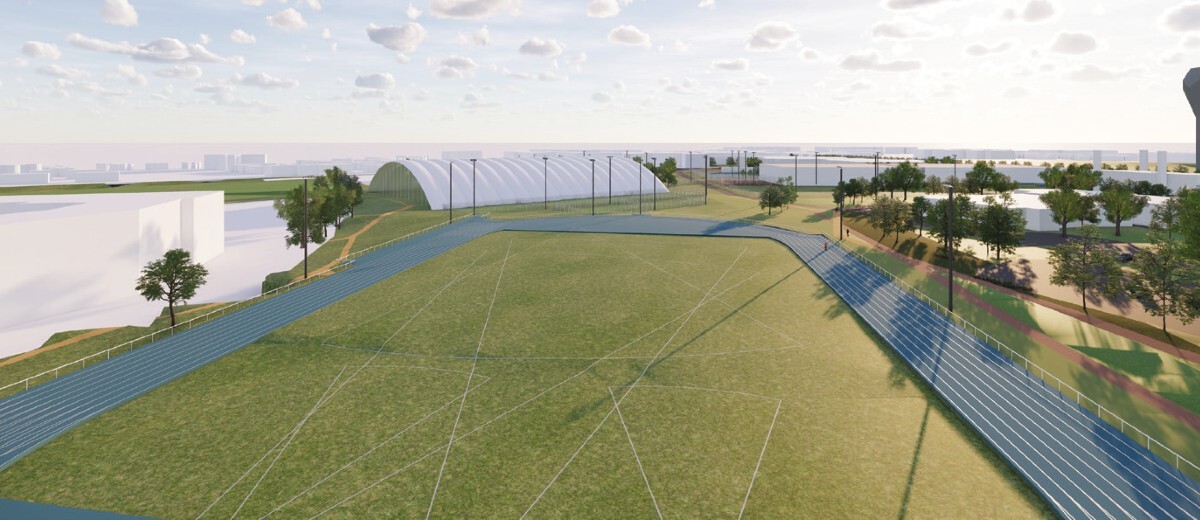 BACK ON TRACK
Philanthropy has played a vital role in the development of the new Athletics Track at Belfield
THE FIRST TARTAN track in the Republic of Ireland, opened at UCD in June 1977, became an integral part of the history of Irish athletics. For many years it hosted schools, intervarsity and national championship events. The Summer School of Athletics, organised by UCD athletics coach Jack Sweeney, was a regular summer event as were the graded meets for Dublin athletes, and of course the annual 'Goal Mile' every Christmas.
The official opening by Taoiseach Liam Cosgrave was marked by an 'international quadrangular meet' featuring a BLE President's Selection and university teams from Birmingham, Ireland and Scotland. Eamon Coughlan's Irish 3000m record (7:50.10) provided the highlight on the night.
Belfield became a focal point for athletics in Dublin, particularly for local schools and clubs who trained there at weekends. Its location at the front gate of UCD, easy parking and accessible public transport attracted visiting athletes anxious for a quick session on the track or to avail of the top class field event facilities.
Having experienced heavy use over more than three decades, the running track had to close in 2011 due to health and safety concerns. In 2018, thanks to a generous philanthropic donation, UCD was able to look at delivering a new World Athletics approved eight-lane track, near the Clonskeagh entrance. Despite work on the track experiencing severe delays due to the pandemic, it will open this autumn. The generous donation will also help to maintain the track over the next 20 years.
This year Israel Olatunde, celebrated the Athletics Club's 100th anniversary when winning the national 100m title, and continued our tradition of producing top-class national and international sprinters.
In 1922 JA O'Flaherty and FJ O'Dea became the Club's first 100yd and 220yd champions.
Overall the Club has taken 65 national sprint titles over 100m and 200m. All the great sprinters contributed: Dalton and O'Muircheartaigh took seven each during the 1950s and 1960s. Sean Lavan annexed six in the 1920s and between 1938 and 1945, Club Captain (1939/1940) Ned Fitzmaurice contributed five of the Club's 13 titles at 100yds and 220yds.
The first for our women was Olivia Hurley's 1996, U23 100m title and Olympian Joanne Cuddihy adding two senior 200m titles in the 2000s.
"The Athletics Club eagerly awaits this new world-class facility which will be integral to its future development, serving all students including our Olympians, scholarship athletes, alumni and members of the community," says Ruth Comerford, (Captain 2020/2021).