UCD IS RANKED in the top one per cent of higher education institutions worldwide. With the student population comprising just over 8,500 international students from 144 countries on our Dublin campuses, and nearly 3,800 international students studying on overseas campuses, it really is Ireland's Global University. UCD is a third-level institution that prides itself on bringing the best of Ireland to the world and the best of the world to Ireland.
Being globally connected is one of UCD's defining characteristics. It permeates every aspect of university life, shaping the experience of our students, faculty and staff. It also extends to our alumni community, with more than 70,000 UCD alumni living internationally.
As COVID-19 impacted our global engagement activities, we found innovative ways to reach out to prospective students and create new opportunities for our UCD community to connect in a travel-free world. Given the increasing number of incoming international students, we are keen to extend a generous, warm Irish welcome to our new starters before they even set foot on campus. One of the key ways we are doing this is through the Global Alumni Ambassador Programme. Launched by the UCD Alumni team in mid-2020, the Programme invites recent graduates from various countries, disciplines and backgrounds to engage with prospective students and give them an insight into what it is like to study at UCD. Our alumni are our greatest advocates, and we are delighted to see so many giving generously and enthusiastically of their time to advise and support incoming students and prepare them for an inclusive and friendly campus experience.
The Programme has already connected almost 250 Alumni Ambassadors and incoming students. It offers a tangible and practical way for members of the alumni community to support UCD students by sharing the benefit of their unique and personal perspectives on student and professional life.
GLOBAL ALUMNI IN FOCUS
Three Global Alumni Ambassadors share their stories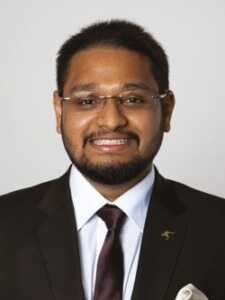 AMEYA RANE
MSc Computer Science 2018
"I am a proud alumnus and Global Alumni Ambassador. I loved my year at UCD, it was full of fun and learning. I lived on campus which made it easy for me to connect with fellow students and classmates.
I became a Global Alumni Ambassador as I wanted to share my experience with students, especially those attending from overseas like myself. A little guidance from me to them goes a long way in making their journey to UCD and Ireland smoother.
As the Programme is hosted on the online UCD Alumni Network, it is so straightforward to connect – I am such a fan of the network anyway – I consider myself privileged to be part of this resourceful alumni community. It is a treasure trove of experience and expertise!"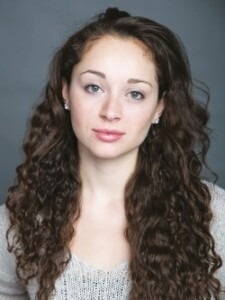 THALIA KANE MA
Theatre Practice 2019
"I had an incredible experience at UCD and found my time there to be highly enriching, inspiring and informative. With my masters in Theatre Practice, I have found exciting work around the world.
Volunteering for the Global Alumni Ambassador Programme allowed me to give back and stay connected with the University. Offering insights to and making connections with future and current UCD students is so important to me. I have also had the experience of establishing myself in multiple cities, which contributed to my ability to advise and discuss relocation and how to settle and find community, even in a place where you have no prior connection. It's been a privilege to be able to get to know more of the UCD global community."
XINYUE (EMMA) WANG
MEngSc Engineering Management 2016
"I had such a positive learning experience in UCD and loved my course so I wanted to contribute to promoting it, to help more students see its value. Apart from sharing my academic insights, I learned a lot about western culture, western college life, which of course is so different to that in China. I wanted to share what I learned with incoming students, especially those from my own country."
ONLINE UCD ALUMNI NETWORK
Connecting incoming students with our fantastic alumni community through the Global Alumni Ambassador Programme is a terrific accomplishment. It could not have been achieved so seamlessly without the online UCD Alumni Network, a free platform where alumni can reach out to fellow graduates, make professional contacts and avail of support.
The online UCD Alumni Network connects a diverse community bound together by a common thread: the UCD experience. It provides rich opportunities for alumni to make social and professional contacts with other UCD alumni from a whole range of different industries and backgrounds, all over the world.
The pandemic has brought enormous uncertainty for all of us, and made us appreciate more than ever the value of community and connection.
The team behind the online Network is dedicated to encouraging and facilitating our wonderful and unique alumni community to stay in touch and stay strong during these challenging times.
Don't just take our word for it: check out www.ucdalumninetwork.com
ONLINE UCD ALUMNI NETWORK BENEFITS
Connection and access to over 10,000 fellow alumni members
Access to the alumni Business Directory, including offers and benefits from alumni-run companies
Access to mentorship programmes
Opportunities for alumni to provide advice and support through initiatives like the Global Alumni Ambassador Programme
Job postings
Updates on what is happening across our 45 global chapters.
CONNECT
Find and reminisce with fellow graduates, see what they have been up to and stay in touch.
GIVE BACK
Introduce, employ and offer to act as a mentor to our graduating students.
EXPAND
Leverage your professional network to get introduced to people.
RECONNECT WITH FORMER CLASSMATES
UCD Alumni Network allows you to reconnect with former classmates and enables you to utilise the trusted UCD environment to expand your professional network.
YOUR UCD COMMUNITY
By fully integrating with social networks and cultivating a culture of connecting, helping and giving back, you will be amazed how vibrant your UCD community is!