AN UNASSUMING BUILDING tucked away in the heart of the UCD campus has been at the centre of Ireland's efforts to curb the spread of Covid-19.
This year's unprecedented pandemic has thrust the National Virus Reference Laboratory (NVRL) into public prominence and turned its director, Dr Cillian de Gascun, into a regular fixture in the media.
Aside from processing its own tests for the virus, at the time of writing, the NVRL has overseen a massive expansion of testing capacity across over 40 laboratories nationwide, designed to quickly identify flare-ups of the disease. As head of the Government's expert advisory group on the pandemic, and a key member of the National Public Health Emergency Team (NPHET), Dr de Gascun has played a central role in formulating policy throughout the crisis.
The NVRL's vital part in the pandemic is far from the only UCD link over recent months. Chief Medical Officer Dr Tony Holohan is a graduate of the University. Further afield, the head of emergencies at the World Health Organization (WHO), Dr Michael Ryan, was a postgraduate on the campus before starting his career as an international infectious diseases "firefighter". Stephen Donnelly, Minister for Health since July, is a graduate of the University, as is Dr Ronan Glynn, Acting Chief Medical Officer.
Talking to Dr de Gascun on a warm, early summer day, with the disease seemingly in check and a national testing system in place, there is finally time to reflect on what has been an astonishing year so far. "For most of the time, it was the busiest I've ever been in work. I'd get home and just fall asleep, it was so exhausting," he says.
At the height of the crisis, when the number of Covid-19 cases was doubling every few days, NPHET meetings would be called "at the drop of a hat," he says. "There might be three or four in a week, and one late in the evening. You'd do a full day's work, then go into NPHET for two or three hours. The days were very long."
There were multiple challenges in building up a comprehensive testing system at short notice – an initial lack of capacity, shortages of vital materials for the process, difficulties in marrying different pieces of equipment and global competition for scarce supplies.
"It was stressful at times. We're normally busy with our work but in a controlled way. We know winter can be busy with the flu season but we can get through that."
But as the pandemic took off, "the corridors were full of boxes of samples and our guys were working 14-hour days, yet the piles at the end of the day were as big as at the start." Initially, tests were being carried out at a rate of 30 a day, and over 470 tests were done before the first positive was recorded in late February. The laboratory increased capacity to 1,500 in response to the surge in cases, but even then up to 8,000 people daily were seeking tests. "Right from the get go we were playing catch-up because there was no spare capacity," de Gascun recalls. "It was a learning experience."
Aside from processing its own tests for the virus, the NVRL has overseen a massive expansion of testing capacity across over 40 laboratories nationwide, designed to quickly identify flare-ups of the disease …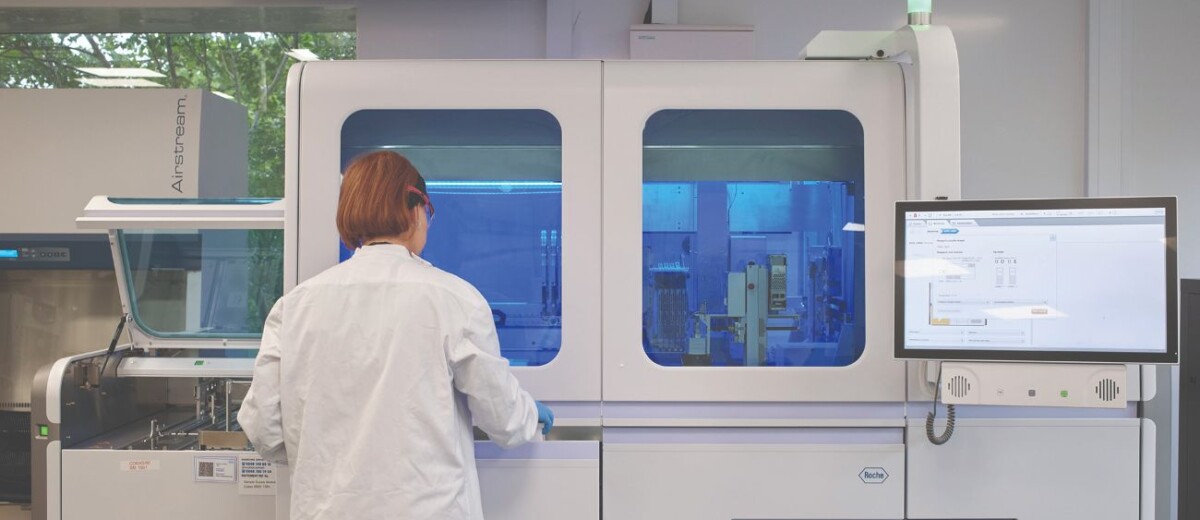 "Looking back, I wonder how we did it," NVRL laboratory manager Deirdre Burke tells me. "It was a case of all hands on deck and there was great camaraderie. It was also a very proud time for us, even though we were exhausted."
The laboratory also had to field a large number of calls, many from people anxiously awaiting test results – there were 91,000 calls in April alone. UCD's Contact Tracing Centre, led by UCD alumni, Professor Patrick Wall and Associate Professor Mary Codd, lent a helping hand here. "We couldn't have done it without them," says Burke. "And they were all volunteers; we were so grateful for the time they gave us."
The laboratory was re-organised to work seven-day weeks, twelve hours a day, but it was decided to split the staff into two non- overlapping teams under de Gascun and deputy director Dr Lilian Rajan in order to minimise the risk of operations being interrupted due to infection. Thankfully, de Gascun says, this never happened.
… a national system was created that is capable of delivering 15,000 results a day.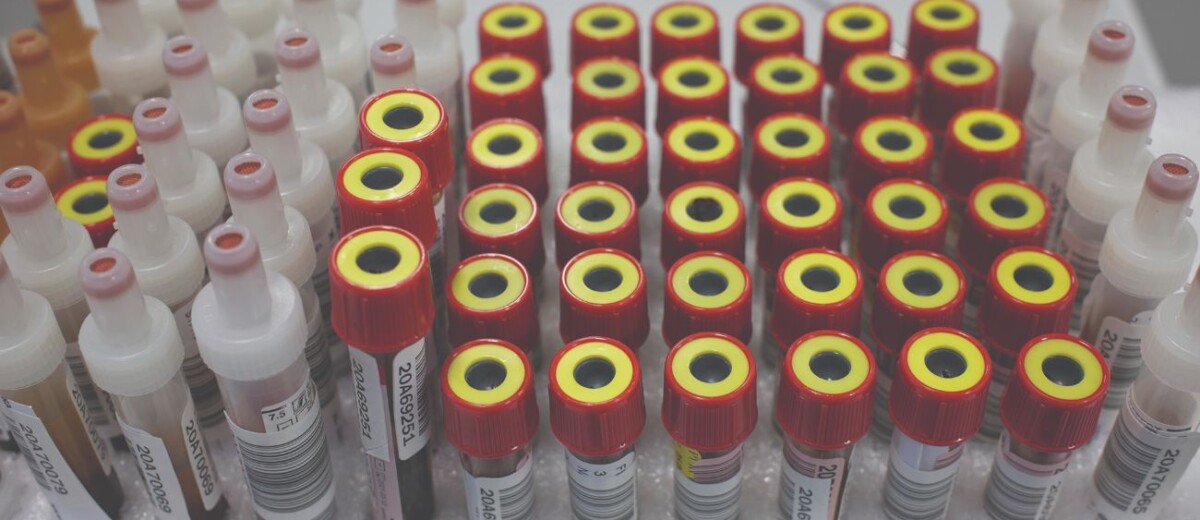 The NVRL was set up in 1963 … to cement the success of new vaccination programmes and to coordinate Ireland's contribution to the surveillance of infectious diseases internationally.
To meet the massive demand for testing, a network of hospital labs was pressed into service to process samples, but the game- changer was when Enfer, a private-sector lab in Co Kildare, signed up.
Veterinary testing is Enfer's normal speciality but UCD academics such as Professor Wall, who sits on its scientific advisory board, realised the lab's massive capacity could make a winning difference during the pandemic."We met them on St Patrick's Day and within 24 hours of an agreement they had local builders on site to set up the lab," recalls UCD alumna, Dr Suzi Coughlan, NVRL principal clinical scientist, who was centrally involved in building up the partnership."We couldn't have done it without them. In the public sector, you are often restricted in what you can do, for example in relation to HR or procurement, so you can't always move with the speed you need," she says.
Coughlan says she was impressed by the ease with which the necessary clinical oversight was put in place. "They were well used to having inspectors in from the Department of Agriculture, so there was no problem. A partnership that would have taken years to develop, on paper, was set up very quickly."
The UCD Conway Institute of Biomolecular and Biomedical Research and its network were also central to the response to the Covid-19 crisis. Conway Fellow, Dr Nicola Fletcher, who recently joined UCD as an Ad Astra Fellow in UCD School of Veterinary Medicine, became involved in training technicians for the new testing facility at Enfer. Dr Fletcher trains the undergraduate student technicians in how to work safely with the potentially live virus, which must be inactivated in the first step of the diagnostic test.
With Enfer's 6,500-a-day test capacity – capable of being boosted to 9,000 a day – there was now enough capacity in the system to ensure suspected virus cases would be tested quickly.
With some bridging help from a German lab, a national system was created that is capable of delivering 15,000 results a day. And while the NVRL is now processing only a proportion of Ireland's Covid-19 tests, it maintains a vital oversight function spanning laboratories nationwide.
Ironically, demand for testing fell away as Ireland effectively suppressed the virus in the early summer. The number of cases has been on the rise again since late July, but public health doctors are confident there is sufficient capacity in the system to cater for any fresh surge in demand.
From Templeogue in south Dublin, de Gascun studied medicine in Trinity College, receiving a Doctor of Medicine from UCD and specialising in clinical microbiology and virology after further training in the UK.
"It was HIV that got me interested in this field," he recalls. "I left school in the early 1990s and remember being fascinated by HIV. It wasn't just an infection, there was fear, stigmatisation. There was the celebrity thing as well – Freddie Mercury, Anthony Perkins, Magic Johnson. I was intrigued by HIV, and the way it would infect and integrate into its host genome."
The NVRL was set up in 1963 to conduct poliovirus and influenza surveillance in Ireland, cement the success of new vaccination programmes, and to coordinate Ireland's contribution to the surveillance of infectious diseases internationally. Professor Patrick Meenan, an eminent microbiologist based at UCD, was involved in establishing the NVRL and had brought Ireland into the global influenza surveillance network in the early 1950s. Prior to Covid-19, most of the laboratory's caseload was diagnostic testing, but it also carries out reference work such as checking whether the content of flu vaccines is a good match for the flu strains actually circulating at a particular time. Ante-natal and sexual health tests are also important areas of work; before the pandemic, the laboratory was processing almost one million tests a year.
Along with 140 other centres around the world, the NVRL submits national data on influenza, measles, rubella, polio and other infectious diseases to the WHO.
The laboratory is funded by invoicing the HSE for tests carried out, though its 116 staff are University employees.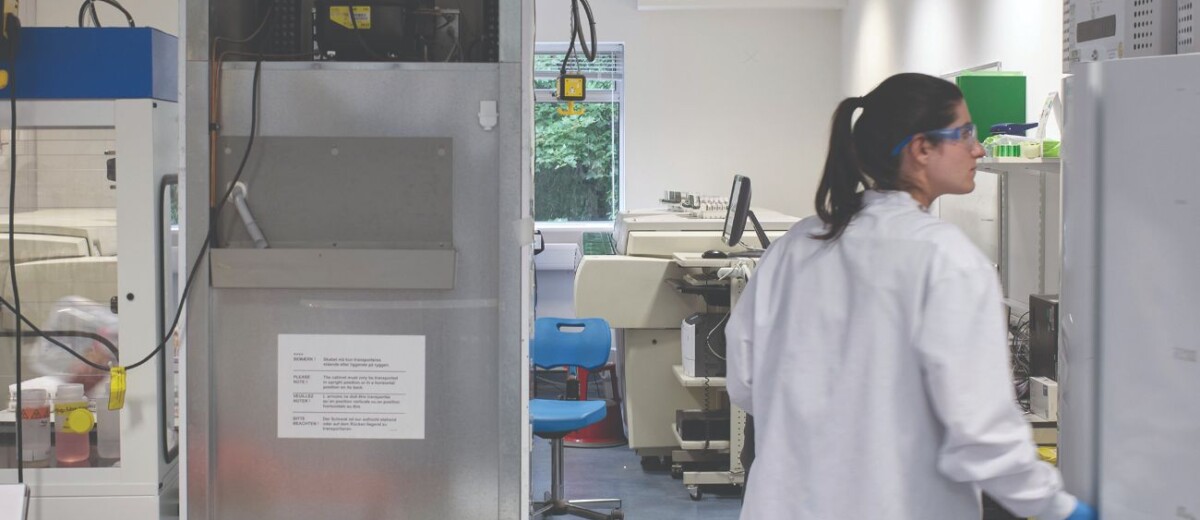 Through being on the UCD campus, the NVRL benefits from academic linkages – for example, with UCD School of Public Health (Physiotherapy and Sport Science) and School of Veterinary Medicine – while functions such as HR or finance are taken care of by the University.
De Gascun describes his frequent media appearances as "the strangest thing" during the crisis. "I usually have one [media appearance] per year, at flu time. The level of scrutiny on your work, and on your words, was new to me. But it's part of the role; after all, there aren't that many virologists around. I got a lot of the media attention when in fact the people doing the testing on a daily basis were the staff downstairs. That's where the real work was done and where people stepped up to the challenge, as I knew they would."
Meanwhile, UCD alumnus and Chief Medical Officer Dr Tony Holohan became the public face of the crisis through his daily pronouncements at NPHET briefings.
Dr Holohan, who studied medicine in UCD between 1985 and 1991 and has subsequent qualifications in child health and public health from UCD, points out that "things like this come around every few years – though nothing on this scale".
He recalls how, in his first week as Chief Medical Officer in 2008, a controversy blew up over dioxin contamination of pork.
However, the response from society during Covid-19 has been "completely unprecedented", he says.
"We've had a tiny experience in terms of mortality and impact on the health service compared to what we might have had. This is an unattenuated epidemic sweeping through a naive population.
"We would have had tens of thousands of cases every day [without restrictions] but as it is we still haven't had 30,000 cases. I know that's a big number, but the population is another big number."
In his briefings early in the pandemic, Dr Holohan acknowledged where mistakes were made, while insisting Ireland has performed well in international terms. "Everyone who tells you they know what they're doing in every respect in relation to this is not being truthful. There's a big part of 'let's try this, and see how it goes'."
While Dr Holohan became a familiar media figure, you are likely to have seen another UCD alumnus, Dr Michael Ryan, on televisions across the world. As Executive Director of the WHO Health Emergencies Programme, Dr Ryan has effectively become the global spokesman for the UN organisation's efforts to contain and treat Covid-19.
In regular media briefings from the WHO headquarters in Geneva, Dr Ryan has delivered the latest news about fighting the virus to an expectant world. In doing so, he has shown a knack for pithily, and sometimes bluntly, summarising the challenges involved – reminding countries, for example, of the need to "test, test, test" for the disease while never letting "the perfect be the enemy of the good" in their efforts.
From the Sligo/Mayo border, Dr Ryan studied for a masters in public health in UCD after completing medical training in NUI Galway. A boots-on-the-ground type of operator, he has worked in many disease hotspots over the years, including in frontline roles fighting SARS, polio and Ebola, before taking up his current role.
Since this article was prepared, the fears of scientists have been realised with a resurgence in virus cases. This has forced a delay in the planned easing of some restrictions.
"It's hard to envisage a situation where it doesn't come back in the winter …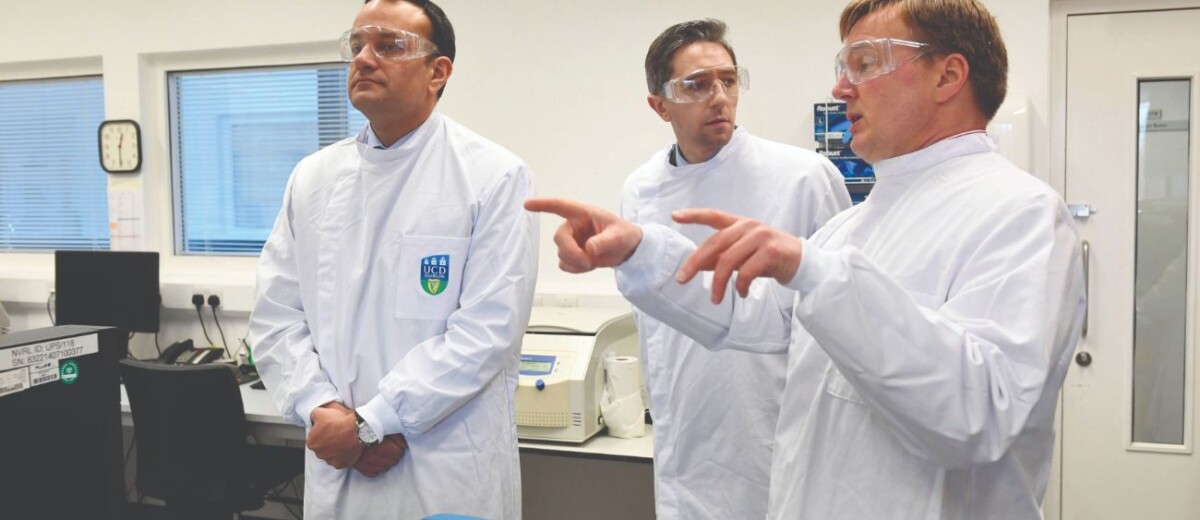 De Gascun, though, is optimistic for the future, while stressing the need to build more testing capacity into our systems as well as an efficient surveillance mechanism to spot new outbreaks. "It's hard to envisage a situation where it doesn't come back in the winter to some degree. I think we'll be better prepared though, and we'll benefit from physical distancing."
"We have learned a lot," Burke adds. "The testing equipment and the IT links are all there now. So we would be ready to do it all again and probably better."
UCD CONTACT TRACING CENTRE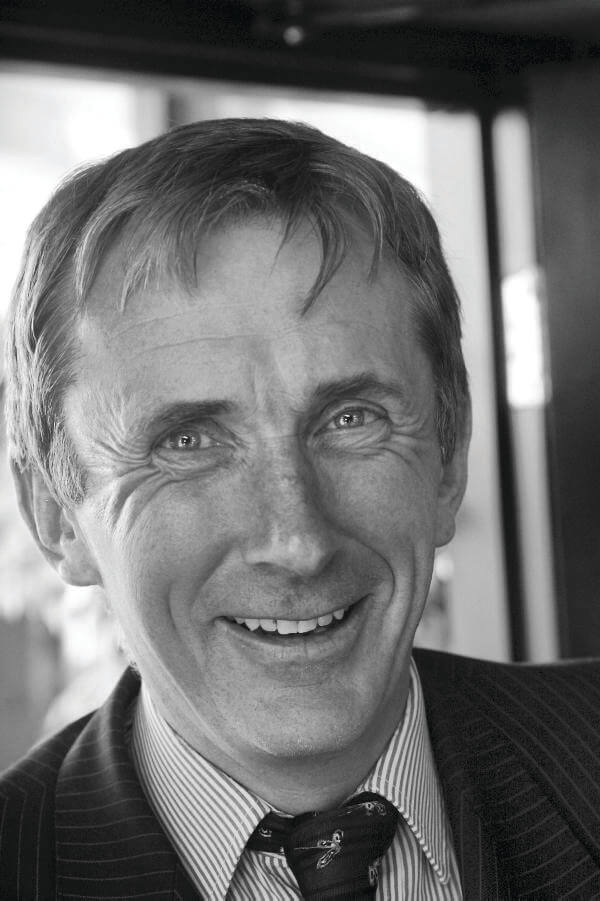 Throughout the national response to Covid-19, there was intense scrutiny of the State's track and test eff ort. The UCD Contact Tracing Centre (CTC) commenced operations on March 18 within 24 hours of receiving the request from the HSE. Established by UCD alumni Professor Patrick Wall and Associate Professor Mary Codd of the UCD School of Public Health, Physiotherapy and Sports Science, and located within the UCD O'Brien Centre for Science, the call centre was the first of its kind outside the HSE, and was staff ed by 300 HSE-trained volunteers from across the UCD community. At full capacity, it processed up to 600 calls a day. An additional group of students, designated "Systems Supports", helped to troubleshoot and refine CTC processes, creating eff iciencies in reporting and data logging. A core group of specialist and expert volunteers, comprised mainly of senior UCD faculty, were on hand to deal with more sensitive calls, often involving complex health or mental health considerations including care home residents and psychiatric patients. Professor Wall, Professor of Public Health, a medical doctor and specialist in infectious diseases, fielded medical queries from the UCD CTC and interacted with testing facilities at the NVRL and the Enfer laboratory. Associate Professor Codd co-ordinated volunteer rosters, daily HSE briefings, and also provided on-site clinical support.
The UCD CTC volunteer corps had access to 26 languages and many had a background in health. Associate Professor Codd, a trained epidemiologist and biostatistician, said: "I cannot speak highly enough about the staff and students who volunteered their time and expertise to help develop this facility."
TEXT Paul Cullen
PHOTOGRAPHS Simon Watson