The Choral Scholars Of University College Dublin
The Choral Scholars of University College Dublin revived their muchanticipated Christmas Concert series at Newman University Church in December 2022, with alumni and friends gathering at the Museum of Literature Ireland (MoLI) for a pre-concert reception. The internationally acclaimed chamber choir, under the guidance of Artistic Director, Dr Desmond Earley, left the audience spellbound. The concerts attracted over 1,000 attendees across the three nights, cementing their resounding success.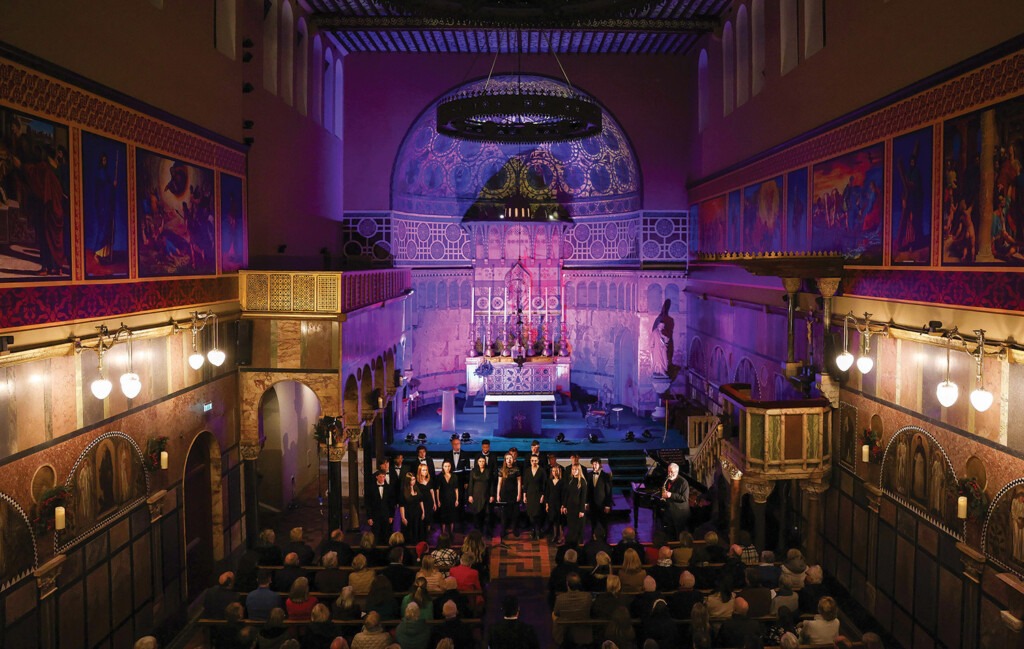 UCD Symphony Orchestra
The UCD Symphony Orchestra, with Conductor and Artistic Director, Dr Ciarán Crilly, enjoyed a remarkable year celebrating its 20th anniversary, the orchestra presenting events on campus showcasing the music of the Beatles in October and Elgar's Cello Concerto in November 2022. In April 2023, the orchestra was joined by the UCD Philharmonic Choir for a sellout concert at the National Concert Hall. Another key event for UCD School of Music was a performance of Haydn's Nelson Mass at Newman University Church in honour of Professor Harry White's 30th year as Chair of Music. The performance featured the Choral Scholars and Ad Astra Chamber Orchestra.