My time as an engineering student in UCD in the 1980s transformed my life – opening up career opportunities, building friendships and giving me an insight into how the world could be changed for the better. I also saw how higher education is central to the economic and societal transformation of Ireland. This power of higher education to transform for the good and to make real and lasting differences to people's lives, to society, and to the world is central to my vision for UCD.
This is why I have chosen to build my career here, and why I feel so honoured to lead this great University. The power of higher education to deliver change for the better is needed now more than ever, as we live through a time of challenge and change in so many spheres: including climate and biodiversity crises, population health, political and social instability, and digital transformation.
UCD is making a real and positive difference in these areas. Within the pages of this magazine, you will see how UCD alumni and staff view the promises and risks associated with Artificial Intelligence. You will also see how the research taking place at UCD supports the transformation of industry, society and politics through digital technology. And you will be introduced to our first Vice-President for Sustainability at the University, Professor Tasman Crowe.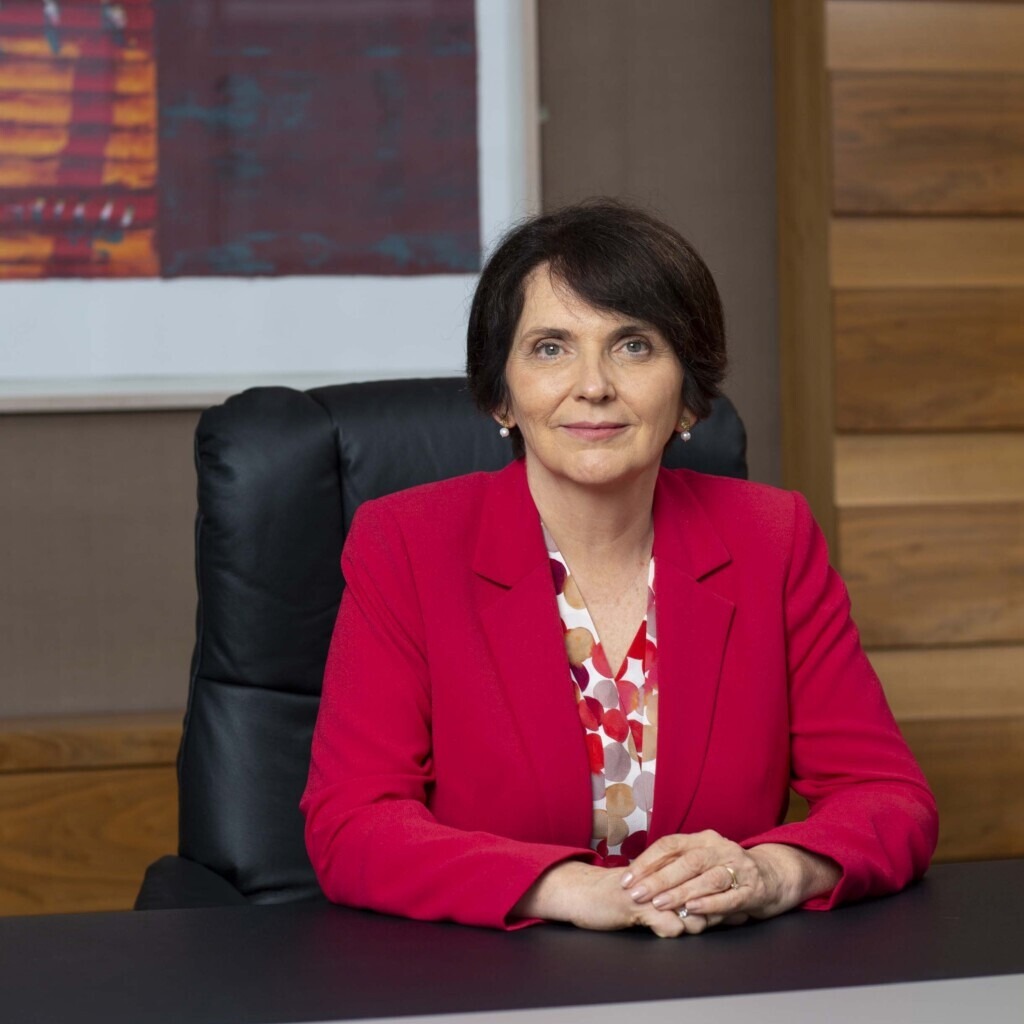 This key appointment points to sustainability as one of UCD's core values and areas of central focus. It also signals our deep intent to make a real difference when it comes to sustainability in Dublin, Ireland and around the world. In my early months as President, I have met with many groups and individuals both within and outside UCD. I am very keen to listen to what they have to say about the University.
I have been repeatedly struck by the deep positivity and the great sense of pride in UCD that I have encountered, and the truly high regard in which our University is held nationally and internationally. This is founded not only on the very high quality of our education, our research, and the many ways in which we contribute to society, but also on the standing and achievements of our alumni. In all that you, our alumni, deliver through your own activities, you are supporting and building the reputation of UCD, and I want to thank you for that.
Throughout my presidency, I will be aiming to grow your pride in UCD and deepen your ongoing connections to the University. I look forward to meeting with many of you on campus and around the world, and to sharing with you the excitement of this time for UCD. When you next visit us, you will experience a living, breathing campus, including the lakes, woodland walkways and over 50,000 trees that make up our increasingly leafy landscape.
Please take the opportunity to see our new on-campus residences and the UCD Village, which have added such energy to the campus community. You will also see the commencement of major new capital developments, including the Centre for Future Learning, Phase III of the UCD O'Brien Centre for Science, the redevelopment of the UCD James Joyce Library and our cultural collections, and the further expansion of our world-class sports and leisure facilities. You, our alumni, are central to the UCD story, its history, its present and its future. I hope that the people and topics covered in these pages give you a true sense of your University as it is evolving.
Bain taitneamh as an ábhar léitheoireachta seo agus coimeád i dteagmháil le d'ollscoil.