The great generosity of our alumni community and philanthropic supporters plays a huge part in making UCD a wonderfully diverse, inclusive and modern university and a leading centre for research and discovery. Philanthropy helps to create life-changing opportunities for students from disadvantaged and under-represented backgrounds, and to ensure that every UCD student has a rich and formative college experience.
SUPPORTING STUDENTS
Gifts of all sizes donated to College Support Funds and through the UCD Champions annual giving programme go directly to support our students through scholarships, bursaries, emergency hardship funding and other supports and services where they are most needed. It's impossible to overstate the impact of this support.
Philanthropy enriches the intellectual, cultural and creative fabric of UCD by supporting the holistic development of our students. It creates opportunities for students to reach their full academic potential and to develop their unique talents in areas beyond their field of study through initiatives such as UCD Choral Scholars and the Ad Astra Academy.
For students like Shane Black, the support of a scholarship can transform their journey through university by easing the burden of financial stress and enabling them to participate fully in UCD life. Shane describes the deep and lasting impact of the scholarship he was awarded through the student support fund in the School of Law – UCD Sutherland Opportunity supported by Mason Hayes & Curran.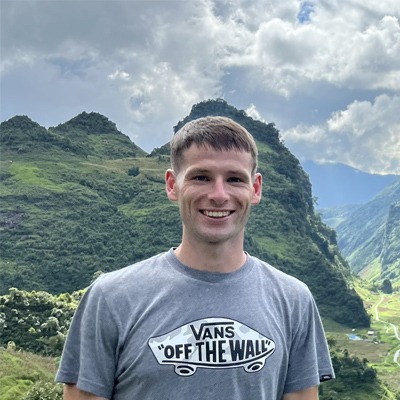 I am living proof of the profound impact your support can have on a person's life."
"In the area I come from, there is not nearly enough participation in third-level education. I knew that taking up my place in university would involve a lot of financial struggle but I also knew it was a risk I had to take. It is impossible to summarise what a profound impact this scholarship has had. It has given me all the tools I needed to build a better future, and that is exactly what I did. UCD is built upon curious, intelligent, generous and hardworking people, and those who come from disadvantaged backgrounds are no less hardworking and curious. I am living proof of the profound impact your support can have on a person's life."
THE THINK AGAIN PROGRAMME
UCD is proud of its track record in widening the participation of students from diverse backgrounds in third-level education so that our university community better reflects the rich diversity of Irish society. Thanks to an extraordinary leadership gift from a philanthropic donor, we are continuing to reshape and reimagine our approach to access and inclusion with the launch of the Think Again programme – the first of its kind in an Irish university.
This pioneering programme, led by UCD Access and Lifelong Learning, is targeted at one of the most under-represented groups in higher education – mature women students from low-income households. These women can face many barriers to accessing education, including those related to childcare support, caring responsibilities and accessing suitable accommodation. Think Again is tailored to the particular needs of under-represented women, providing a bespoke blend of financial, academic and personal support to facilitate their success at UCD and beyond.
Dr Bairbre Fleming is the Think Again Project Lead and Deputy Director of UCD Access and Lifelong Learning: "The focus of Think Again is on women who are largely absent in UCD. Think Again contributes enormously to the University's capacity to focus on this under-represented and under-served cohort of potential students. By recognising and addressing their needs, the University is in a much better position to recruit these talented women with a diversity of experience and skills, thereby adding to the cognitive diversity and talent of the UCD community and, later, alumni."
This pioneering programme is targeted at under-represented mature women students from low-income households.
ADVANCING PAEDIATRIC MEDICINE
Philanthropy also plays a vital role in driving forward ambitious and innovative research by UCD's world-leading academics. Generous individuals and corporate donors are funding groundbreaking research because they believe in the power of brilliant people working together to find creative solutions to our greatest challenges. They know that research being done at UCD today has the potential to transform the lives of people all over the world and close to home, and they want to play their part in making it happen.
Some donors choose to support a particular project or research field because they believe the research has significant scientific merit. This year, UCD Foundation received a major gift to advance breakthroughs in precision oncology for childhood cancer patients. This important work is being led by Professor Walter Kolch, Director of Systems Biology Ireland at UCD, and Clinical Associate Professor Cormac Owens, Consultant Paediatric Oncologist at Children's Health Ireland.
Current cancer treatments, which are based on chemotherapy, work for many children with cancer, but can have severe and long-lasting side effects. In addition, we do not have effective treatments for the children who do not respond to chemotherapies. To address this problem we need partnerships between clinical and research scientists.
This year, UCD Foundation received a major gift to advance breakthroughs in precision oncology for childhood cancer patients.
The research team is using a combination of computational modelling and experimental analyses to revolutionise the treatment of cancer in children by developing treatments that are tailored to each individual patient. They develop 'digital twins' of patients, computer avatars that allow them to simulate and optimise the effect of therapies before they are given to patients. Digital twins will enable researchers to find new drugs and clinicians to make more precise diagnoses and optimise treatments for each individual patient so they receive only the amount of drug they need and no more. These exciting developments in UCD research promise to transform outcomes for children with cancer in the future.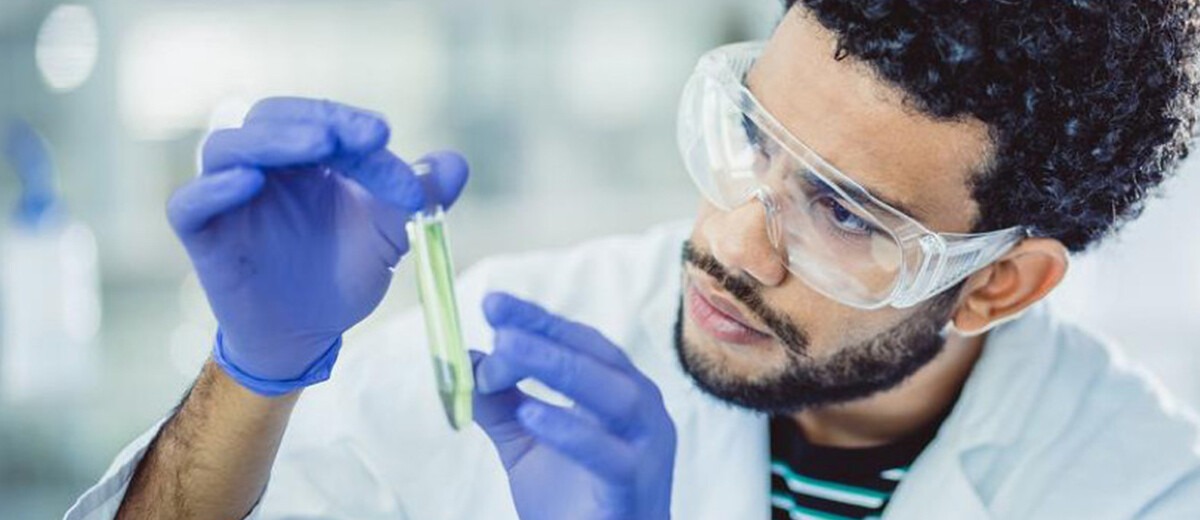 WOMEN IN STEM
UCD is committed to equality of opportunity in an inclusive environment where diversity is celebrated. An alignment of our values with those of Smurfit Kappa was behind the company's decision to provide generous philanthropic support for research into the experiences of women in engineering careers – and the barriers to retaining women in engineering roles – under the UCD Newman Fellowship Programme.
The Smurfit Kappa Newman Fellowship on Women in STEM was launched on International Women's Day earlier this year, and the newly appointed Fellow, Dr Deirdre Brennan, is looking forward to exploring her subject in depth over the next two years: "I am delighted to join the community of Newman Fellows, to be part of this innovative initiative that merges industry and academic research in order to create real impact in people's lives. To have the opportunity to research the question of retaining women in STEM careers is particularly pertinent today, in light of the cost of living crisis and issues with childcare."
Since its inception over 30 years ago, the Newman Fellowship Programme has provided outstanding opportunities for ambitious early-career researchers to pursue their interests across an incredibly broad array of subject areas, spanning the sciences and humanities. The programme is funded entirely by philanthropic donations from passionate individuals and corporates who are driving positive change in the world through their support for research at UCD.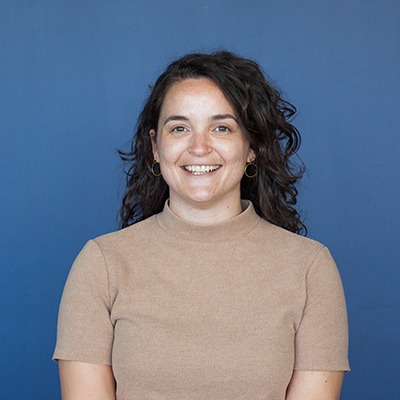 TRANSFORMING OUR CAMPUS
We love to welcome our alumni back to UCD to revisit favourite haunts and see what's changed on campus. Our buildings, facilities and natural environment are always evolving to meet the academic and social needs of our growing community today and in the future. Philanthropic support is a vital enabler of this continual development, which is essential to maintaining UCD's position at the forefront of teaching, learning and research. Visitors to Belfield these days will notice major work taking place near the N11 entrance, where UCD Centre for Future Learning is under construction. This state-of-the-art building will transform how we teach and learn at UCD and is a critical investment in the physical and digital infrastructure of our campus, as well as the academic development of our students. The Centre for Future Learning will be fully technology enabled, and its flexible and adaptable spaces will be used by students and faculty across all academic disciplines, freeing up much-needed space in other buildings that are currently at capacity.
Over at the College of Science, the final phase of development of UCD O'Brien Centre for Science is advancing rapidly. This will complete the transformation of our science programmes and infrastructure to create one of the finest, most diverse science facilities in Europe. The O'Brien Centre for Science will be a seedbed for agile and talented graduates with a strong foundation in scientific knowledge, digital skills, and essential transversal skills such as creativity, communication and entrepreneurship. Extraordinary philanthropic support strengthened UCD's successful bid to secure an additional €25m in government funding for this exciting project earlier this year.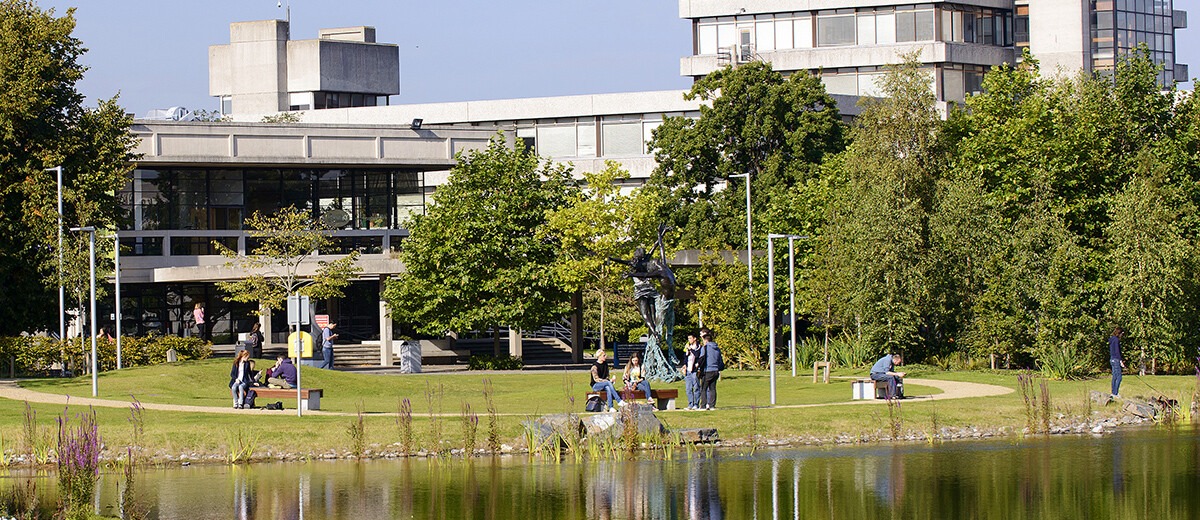 THANK YOU
Our fantastic giving community of alumni, volunteers, friends and corporate partners contribute so much, and in so many ways, to make UCD a great place to learn, grow and flourish. A heartfelt thank you to each and every one of you for all that you make possible for our students, our researchers, our campus and our community.
■ To learn more about how you can support UCD, visit www.ucdfoundation.ie.