"GIVEN THE POTENTIAL of startups in wealth creation in our economy, universities now play a leading role in the entrepreneurial ecosystem," says Tom Flanagan, UCD Director of Enterprise and Commercialisation. "Since it was established almost 20 years ago, NovaUCD, the Centre for New Ventures and Entrepreneurs at UCD, has nurtured many high-tech companies to grow and scale nationally and globally."
NovaUCD, which officially opened in October 2003, is a world-class, purpose-built facility dedicated to supporting and incubating high-tech start-ups with global ambitions, and is based around one of the University's historic Georgian buildings, previously known as Merville House.
NovaUCD has developed an excellent infrastructure and facilities, a range of comprehensive support programmes including a suite of dedicated accelerator programmes, and a peer-support system that nurtures an enthusiastic and dynamic community of talented entrepreneurs. Such was the demand from start-ups to access NovaUCD that a €6.7+ million development project to develop and extend the facility's East Courtyard was completed at the end of 2019. This has enabled NovaUCD to significantly increase its capacity to house start-up companies on campus.
Officially opening the new wing last year, Taoiseach Micheál Martin TD said, "Since opening in 2003, NovaUCD has become one of the leading hubs in Ireland's start-up ecosystem, supporting ambitious entrepreneurs and innovative high-tech companies. With NovaUCD's strong track record, and now with its significant increase in capacity, I am sure it will continue to flourish in the future as it continues to assist entrepreneurs who want to locate at NovaUCD and leverage its excellent facilities, accelerator programmes, expertise and network to help them to grow and scale their startups on the global stage."
In addition to supporting start-ups, the NovaUCD team is also responsible for supporting the wider UCD entrepreneurial ecosystem, which includes those companies based at NexusUCD, the University's Industry Partnership Centre, along with spin-out and spin in companies based across the Belfield campus. This entrepreneurial network equates to a community of 60 start-ups and established companies being located on the campus at any one time.
Since 2003, NovaUCD has supported over 500 start-ups and early-stage ventures and the NovaUCD entrepreneurial community has now raised some €1 billion in equity funding to date. Earlier this year, Wayflyer, a revenue-based financing and growth platform for eCommerce businesses, secured $150 million in a Series B funding round, with a post-investment valuation of $1.6 billion, making the company Ireland's sixth tech 'unicorn'.
Wayflyer was established in 2019 by Aidan Corbett and UCD alumnus Jack Pierse as a spin-out from Conjura, a NexusUCD-headquartered company, co-founded by Aidan Corbett and Fran Quilty in 2018. Conjura has developed a platform which provides customer analytics to drive business performance and growth.
Among other companies supported by NovaUCD over the last 20 years are Equinome, Life Scientific, Logentries and OxyMem.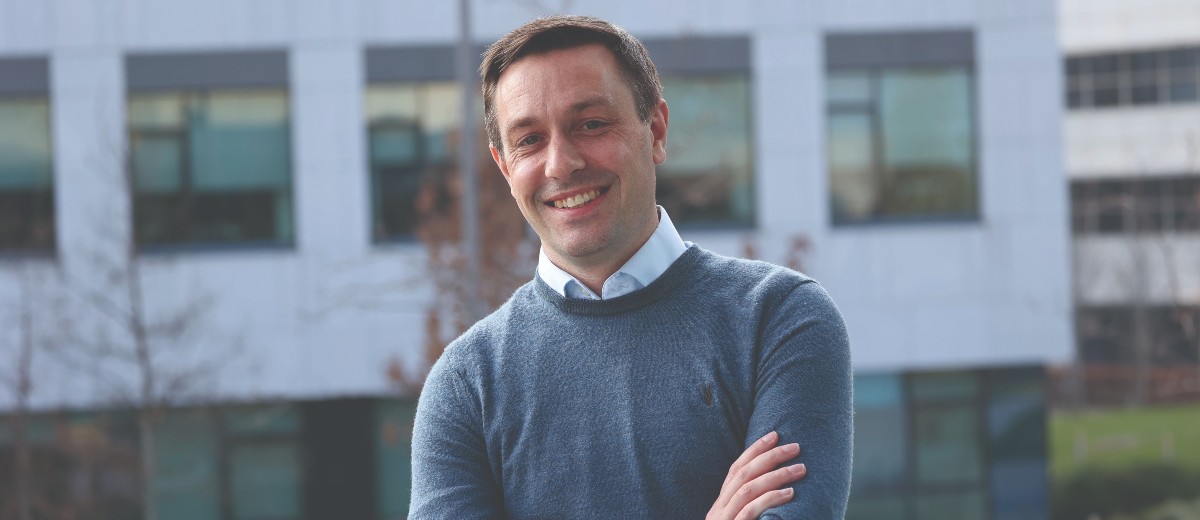 Equinome, an equine genomics company, was co-founded in 2009 by Professor Emmeline Hill, in partnership with Jim Bolger, renowned Irish trainer and breeder. A spin-out from the UCD School of Agriculture and Food Science, the company was established to commercialise research which identified the 'Speed Gene' in Thoroughbred horses and the development of the Equinome Speed Gene Test which predicts the optimum race distance of a Thoroughbred horse. By 2015, Equinome was working with many of the world's leading Thoroughbred training and breeding operations when it was acquired by Plusvital, the Irish equine nutrition company.
In 2020, Nicola Mitchell, founder and CEO of Life Scientific, was named the overall winner of the prestigious EY Entrepreneur of the Year Award (Ireland). Life Scientific, established by Mitchell in 1995, specialises in the development and registration of off-patent agrochemicals and currently has a portfolio of more than 70 products available in EU agrochemical markets. The company has developed strong links with UCD over the years and was headquartered at NovaUCD before graduating to NexusUCD. The company now has a staff of over 80 at its new headquarters in Belfield Office Park, adjacent to UCD.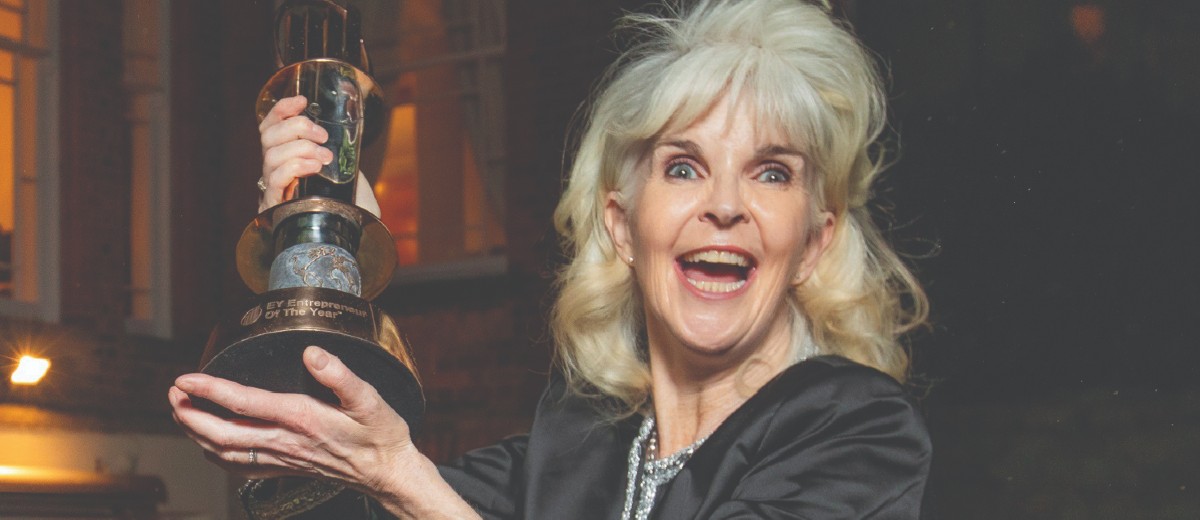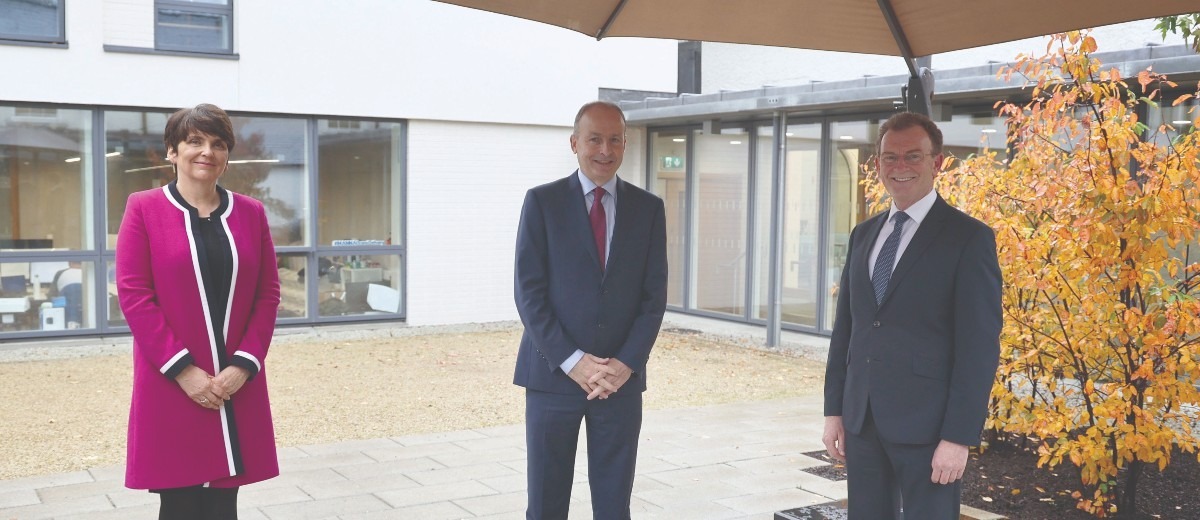 Logentries was established in 2010 as a spin-out from the UCD School of Computer Science after a decade of joint research with IBM. Based on the simple premise that there was tremendous value to businesses hidden within log data entries, the company developed a SaaS-based log management service for collecting and analysing big data and making this data easily accessible to improve IT and business operations. The company secured $11 million in funding and was servicing tens of thousands of users in over 100 countries before being acquired by Rapid7 in 2015 for $68 million.
OxyMem, established in 2013 as a spin-out from the UCD School of Chemical and Bioprocess Engineering, developed a breakthrough technology, the Membrane-Aerated Biofilm Reactor, to address the global need for a more energy-efficient wastewater treatment. At the end of 2019, when it was acquired by DuPont, OxyMem had more than 60 employees, a manufacturing site in Athlone, Co. Westmeath, and had secured significant investment and major clients around the world.
Among NovaUCD's current client companies are EpiCapture, Equal1, Manna, PlasmaBound and Zipp Mobility. EpiCapture, an early-stage UCD start-up supported by NovaUCD, has emerged from research carried out by Associate Professor Antoinette Perry in the UCD School of Biology and Environmental Science. The company is developing a novel urine DNA test for aggressive prostate cancer which measures six epigenetic biomarkers which are indicative of aggressive disease, using a widely available PCR platform.
EpiCapture's test has potential as a noninvasive, early-detection and screening test to augment the current PSA blood test for the early-detection of aggressive prostate cancer. EpiCapture's Edward Simons was introduced to the company through the NovaUCD Mentors and Business Partners Network. This network of commercial and professional members was established by NovaUCD to provide mentoring and advice to researchers who are seeking to develop start-up ideas at the early stage with opportunities for mentors to become investors and executives in the start-ups as they mature.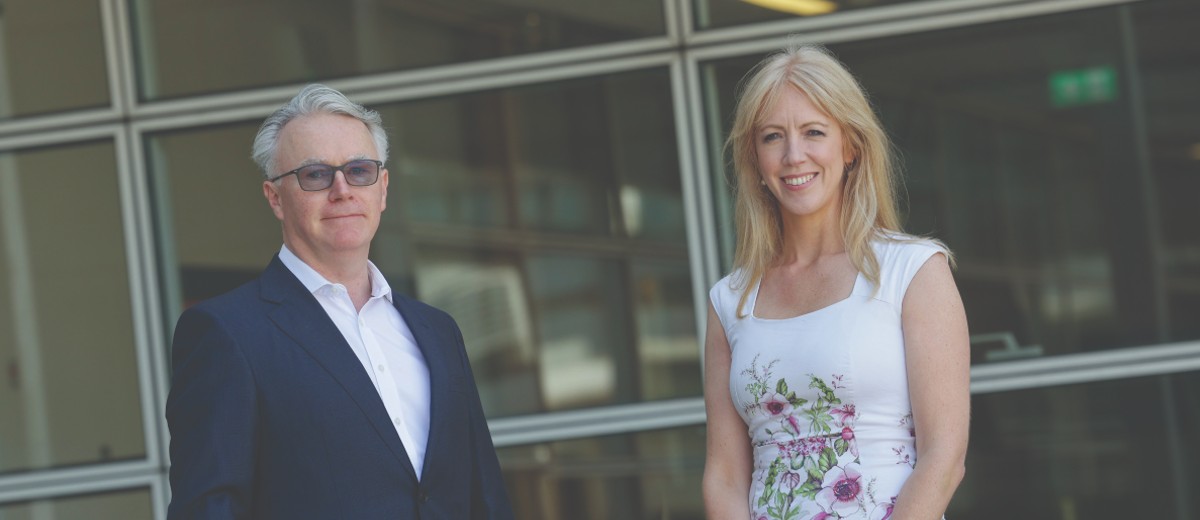 Associate Professor Antoinette Perry said, "It was through the NovaUCD Mentors and Business Partners Network that I was introduced to my co-founder and CCO Edward Simons. Edward brings a wealth of knowledge and first-hand experience in finance, commercial deals and customer relations. Teaming up with Edward has been transformative in driving the technology beyond academic research and into an exciting start-up opportunity. Since joining UCD in 2015, NovaUCD has been a valuable source of support, mentorship and independent advice in the development and commercialisation of the EpiCapture-prostate test. I've been fortunate to participate in a number of their programmes, of which Customer Discovery and VentureLaunch were particularly constructive experiences in shaping our business model."
Equal1 Laboratories (Equal1), a silicon quantum computing company and a UCD spin-out, has now secured a total of €20 million investment, from blended (grant and equity) funding through the European Innovation Council, and a venture capital funding round led by btov Industrial Technologies with Atlantic Bridge and others, including Enterprise Ireland and 808 Ventures. The company is addressing a major challenge for the quantum computing industry, to scale the number of qubits so that a quantum computer can tackle useful, real-world problems. The company's quantum technology is particularly suited to quantum Artificial Intelligence and machine learning. The company has recently graduated from NovaUCD and relocated to NexusUCD.
Manna, the Irish drone delivery start-up established by UCD alumnus, serial entrepreneur Bobby Healy, is headquartered at NovaUCD. The company builds and operates unmanned aerial vehicles which perform high-speed deliveries of takeaway food, groceries and pharmacy goods/supplies of up to 3kg (6.5lbs) in suburban last-mile settings. To date, Manna has trialled its drone delivery service in Moneygall, Co. Offaly, Oranmore, Co. Galway and Balbriggan, Co. Dublin.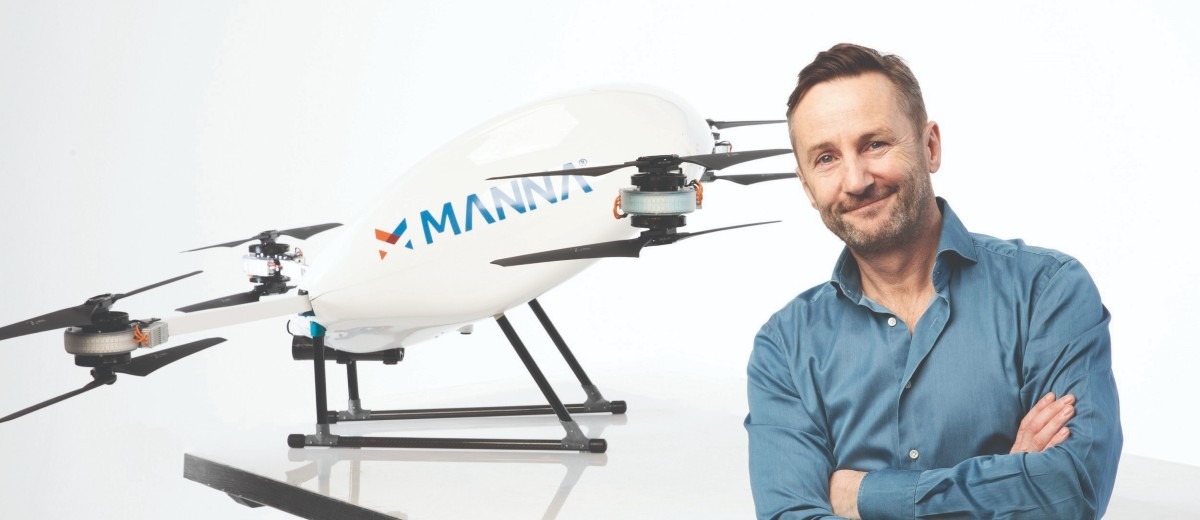 Bobby Healy, CEO and founder, Manna, said, "It's hard to find a place as wonderful as NovaUCD to start a business from. Beautiful grounds, great location, state-of-the-art offices with tons of space and meeting rooms. The Manna team have loved being there for over two years so far and really appreciate the effort the NovaUCD team have made to accommodate our madness. We love it here and may never leave."
Last year Manna closed a $25 million (€21 million) Series A investment round led by Draper Esprit, with participation from Team Europe, DST Global, and with participation from existing investors Dynamo Ventures, Atlantic Bridge, and Elkstone.
PlasmaBound, a UCD engineering spinout established in 2017, is headquartered at NovaUCD, and has developed a novel surface-bonding pre-treatment technology called Controlled Polymer Ablation (CPA). This is attracting significant interest in several sectors, where it empowers global industry to achieve their sustainability goals, particularly in carbon reduction and battery range extension. PlasmaBound has raised €3.45 million in funding to date from Act Venture Capital, Atlantic Bridge University Fund, Enterprise Ireland and a number of private investors.
Zipp Mobility, Ireland's leading micromobility operator was established by Charlie Gleeson in 2019, and has already become a significant player in the European micromobility sharing market, having launched e-scooter and e-bike operations in nine cities in the UK, Ireland and Poland. The NovaUCD headquartered company has so far raised over €8 million in funding (a mixture of equity and debt) from Fasanara Capital, a UK-based asset manager and a number of private and angel investors, Enterprise Ireland, and through a crowdfunding campaign on the Spark Crowdfunding platform.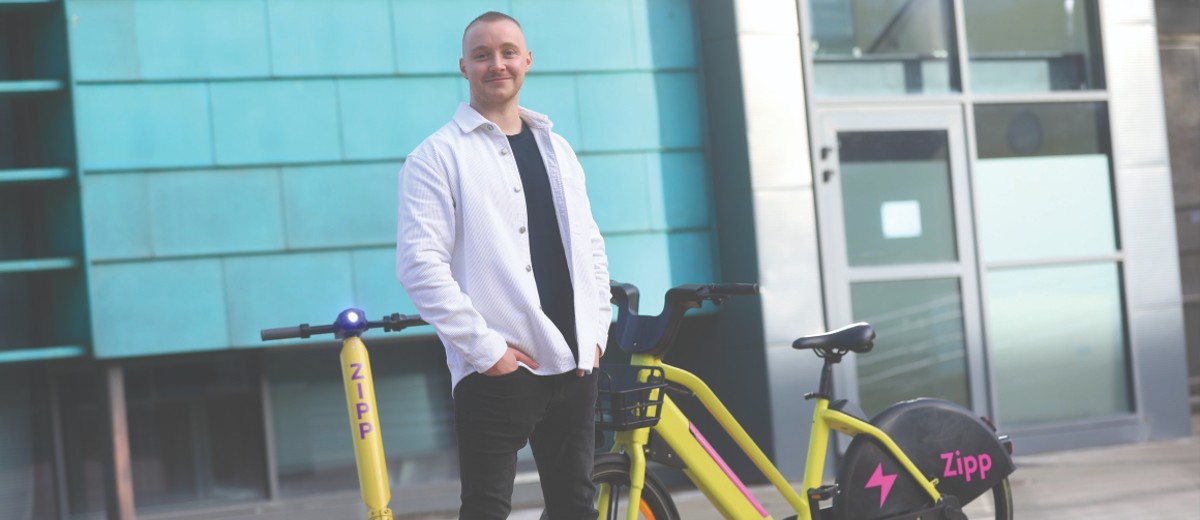 Charlie Gleeson, CEO and founder Zipp Mobility, said, "We started in NovaUCD three years ago, when Zipp was nothing more than an idea. With the excellent help and support of NovaUCD through its various accelerator programmes and network, we have managed to launch our business in nine cities across Ireland, the UK and mainland Europe and have raised over €8 million in the process."
Alumni who wish to find out more about investing in NovaUCD client companies, or who wish to find out more about our Mentors and Business Partners network can contact miceal.whelan@ucd.ie or visit www.novaucd.ie ■