BEING GLOBALLY CONNECTED is one of UCD's defining characteristics. It permeates every aspect of university life, shaping the experience of our students, faculty and staff. Our international community is proud to count upwards of 70,000 UCD alumni worldwide, whilst our student population has over 12,000 international students on campuses both in Ireland and overseas. This allows our institution to bring the best of Ireland to the world and the best of the world to Ireland.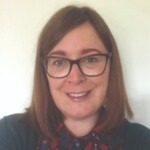 Our global chapters bring the UCD community together regardless of location. They are welcoming, vibrant, inclusive and most of all – easily accessible to alumni around the world. If you would like more information or would like to be kept up to date on events or activities in your region scan the QR code below to update your details and find out more.
Don't see your location highlighted on the map? Get in touch with our Global Alumni Relations Manager, Michelle Power at m.power@ucd.ie and she will be more than happy to talk you through setting one up.
■ https://alumni.ucd.ie/global-community/