THE GENEROUS SPIRIT of philanthropy that shines brightly in the UCD alumni community has a ripple effect. It touches every aspect of our University, from the great student experience to our beautiful and ever-evolving campus, where cutting- edge teaching, learning and research facilities are integrated within the unique natural landscape of Belfield.
Indeed, the effect of alumni giving extends far beyond our campus. It is evident in the excellence of our graduates as they go out into the world, bringing fresh ideas and strong leadership qualities into their communities and workplaces. It is evident too in our innovation and research, and in the significant breakthroughs we're making as we tackle some of society's most complex challenges.
A COMMON MYTH
A common misconception about philanthropy is that it is the exclusive preserve of wealthy individuals and organisations. UCD is fortunate and grateful to have received significant major gifts down through the years, which have had a transformative impact on our facilities, our faculty, our research, and the teaching and learning experience. While significant income is raised from major gifts, most of our alumni support the University through regular giving, and your collective generosity makes a profound and lasting difference for UCD and our students.
The many donations received through UCD's annual giving programme enable the University to meet its strategic goals in a planned and sustainable way. They benefit students directly through vital scholarships and support programmes. They enable us to break down the barriers of social and economic disadvantage and provide life-changing educational opportunities for all of our students.
With state funding covering only one third of UCD's running costs, and 32 per cent of incoming students hailing from underrepresented groups, the majority of eligible students in need receive no scholarship support due to lack of funds. That's why every gift, no matter the size, is important. What's more, 100 per cent of every donation towards UCD students goes directly to the cause.
YOUR IMPACT
Last year, thanks to the incredible support of close to 4,000 alumni, we raised €10.36m in support of students, research and teaching facilities. As a direct result of receiving €3.4m in cash and future pledges to support UCD students, 120 new scholarships were awarded, including 104 Cothrom na Féinne scholarships. We also received dedicated funding for student mental health, Choral Scholars, Sports Development, the Men's Graduate Boat Club and the library, and a significant founding gift led to the creation of a new Health Sciences student support fund.
This crucial alumni support enables talented students like Ellen O'Beirne to overcome barriers to university access. Ellen recently completed her first year studying Medicine. For her, the scholarship has relieved a huge burden of financial worry, meaning that she could take time off from her part-time job at exam time to focus on her studies and perform at a high level.
"I would like to express my sincere gratitude to everyone who has supported my scholarship. I find it really difficult to fully articulate or convey the difference that this scholarship has made to my studies and to my hopes for the future," she says.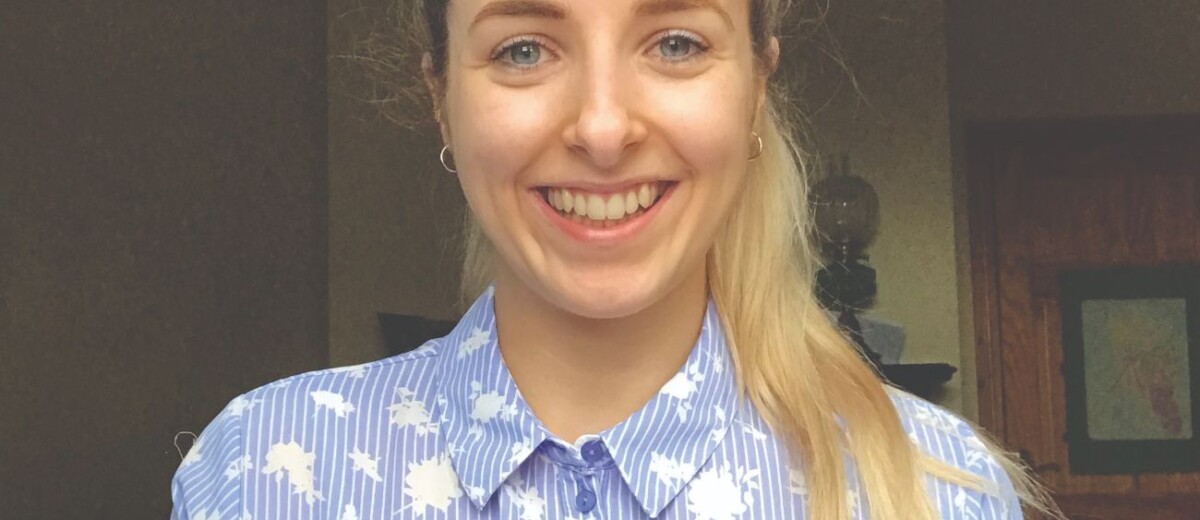 A YEAR LIKE NO OTHER
At the start of this year, few of us could have imagined what 2020 had in store. The devastating spread of Covid-19 through our communities has left no one unscathed. Normal life as we knew it was paused indefinitely, social interaction was curtailed, and many plans for the future were put on hold. An unnatural quietness descended on our campus.
Yet in these difficult times, generosity and community spirit have emerged as beacons of hope, not least in our own UCD community. Our students have stepped up to staff the UCD Contact Tracing Centre, to help with testing, to deliver medicines to the elderly and vulnerable, and to raise funds for healthcare workers. Our researchers have mobilised rapidly to design and manufacture critical medical equipment and to develop effective clinical treatments for Covid-19. Our faculty and students in Medicine and Public Health work tirelessly and courageously on the frontline in our hospitals. And our alumni have rallied to support us in these valiant efforts.
OUR COVID-19 EMERGENCY APPEAL
The Covid-19 crisis will undoubtedly have far-reaching impacts on UCD. Philanthropic support is more important than ever as the University moves forward into a post-pandemic world, guided by four strategic themes: Creating a Sustainable Global Society; Transforming through Digital Technology; Building a Healthy World; and Empowering Humanity. At this critical time, UCD Foundation is focusing its fundraising efforts on a number of key priorities under the umbrella of the UCD Covid-19 Emergency Appeal.
These include ensuring that students have access to the financial and mental health resources they need; funding pioneering research to address the immediate problems facing our society as well as ensuring that we are prepared to respond to emerging challenges and opportunities as they arise in the future; and adapting our learning environment for a changed world. We are immensely grateful for the outpouring of goodwill and generosity from our alumni community as we endeavour to engage proactively with alumni on the areas that matter most to them.
SUPPORTING STUDENTS
Many students have struggled to deal with the challenges arising from the campus closure and the restrictions on their day-to-day lives. Some are under stress because they do not have access to essential technology, broadband, or a suitable study space. Others are faced with increased caring responsibilities, strained financial circumstances, and illness. There are fewer opportunities for summer or part-time work, resulting in hardship for the many students who rely on seasonal jobs to see them through the academic year.
Philanthropic support can help ensure that students experiencing disadvantage, hardship, or psychological stress will have the resources they need to excel in their education at UCD. We are mindful that today's students have the potential to change the world in the future, and our society cannot afford to risk losing this potential or allow fate to leave talented students behind.
That is why we are committed to ensuring equality of access and opportunity for our students. Supporting underrepresented groups to overcome adversity, flourish and thrive broadens classroom diversity, which research suggests can improve career outcomes for every class member.
BREAKTHROUGH RESEARCH
As a leading research-intensive university, UCD is at the forefront of impactful, innovative research that makes a valuable contribution to society and transforms people's lives. The projects showcased on pages 32-34 exemplify the breadth of our multidisciplinary research programme.
The current crisis underscores the importance of research investment as we urgently seek solutions to the many challenges posed by the Covid-19 pandemic across the spheres of medicine, science, engineering, psychology, economics, and social and public policy. UCD is driving critical clinical research to identify effective treatments for Covid-19 and understand the long-term effects of the disease. Our researchers are also seeking to address the longer term fallout from this pandemic, to identify and mitigate the social impacts, and to support Ireland's economic recovery.
The new government has acknowledged the critical role universities and research play in driving investment and promoting social cohesion, equality and inclusion.
We welcome the creation of the Department of Further and Higher Education, Research, Innovation and Science, which recognises the significant role third-level institutions play in contributing to the economy and to society.
With the support of our alumni and friends, we can advance our research to make a real difference for the health and economic wellbeing of our society and respond effectively to emerging priorities.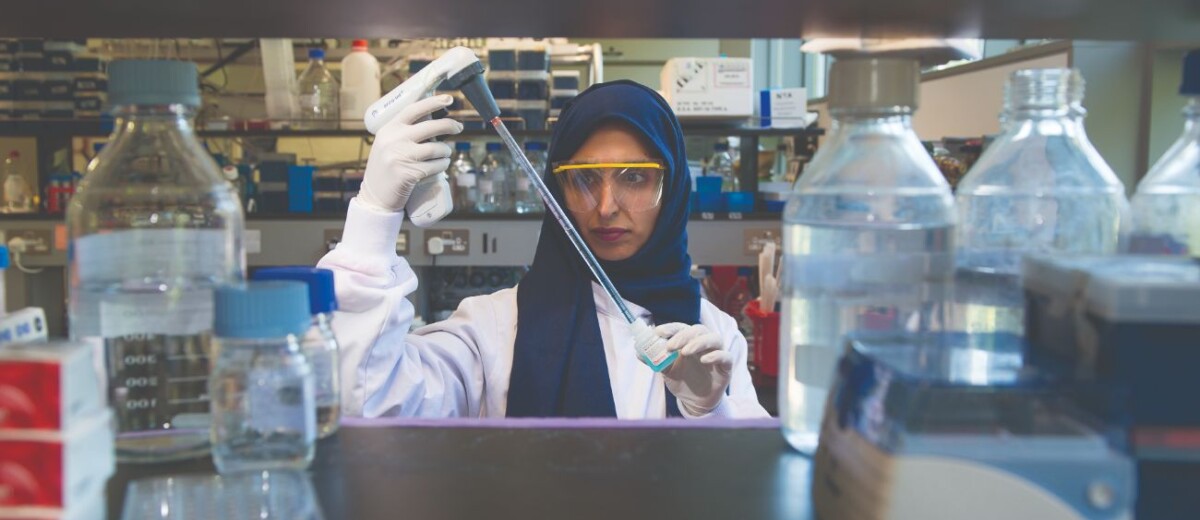 A CAMPUS FIT FOR THE FUTURE
The face of university education will change in the wake of the pandemic. A hybrid approach that combines online teaching and learning with on-campus labs, tutorials, and socially distanced small-group activities will likely take shape as we prepare for the safe re-opening of the University. Before this became a necessity as a result of Covid-19, UCD was already working towards a strategic vision for a campus designed around flexible, adaptable spaces.
Our campus development plan has acquired a new urgency in light of the pandemic, as it will enable the University to safely accommodate a growing student population. The University has been able to access historically low interest rates to borrow funds needed to commence our plans – an opportunity that is likely to save money over time.
Progressing with these plans now is the right thing to do for the benefit of future UCD students. As part of this strategic plan we will invest in outstanding science facilities, cementing UCD's position as a global leader in digital technology and innovation, advancing our reputation and standing globally to attract a diverse cohort of excellent students, faculty and staff from all over the world.
ONWARDS WITH GRATITUDE
We are thankful for our wonderful community of highly engaged alumni, who are very much a part of UCD's success. Your generosity and commitment strengthen us as we pursue our mission to empower people through education, and create a better, healthier and more sustainable world through innovation and research. The students who have benefited from your support aspire to follow in your footsteps. In time, many of them will also become philanthropists, and will continue to pay it forward to help future generations of UCD students achieve their potential.
To learn more or to give to UCD, go to www.ucdfoundation.ie