Contribute to a Class Note
Within the UCD Connections magazine, there are a great opportunities to reconnect with classmates and network with fellow alumni. You can share memories, share professional and academic achievements, and let people know what you are up to. To contribute to the forthcoming edition by submitting online. 
Speak at an alumni event
Throughout the year, we hold various events that offer opportunities for alumni to come back to campus. Sometimes we are looking for people to speak to current students, giving advice, offering tips and generally sharing their story about their life and career journey after graduation. Other times, we engage speakers on panels at alumni events in Ireland and abroad. Do you have a topic that you could contribute on? Let us know you're interested and we will be in touch.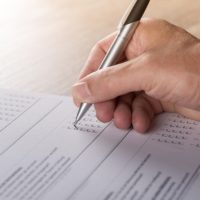 Complete the next alumni survey
We greatly appreciate the time that you give to giving your feedback in our surveys. The information you provide is vital for identifying priorities for the alumni network as well as enhancing the experience for current UCD students. Keep an eye on your inbox for our next survey coming out this Autumn!
Offer a testimonial
Whether you graduated recently, or you have long been a proud alumnus of UCD, your stories mean a lot to prospective and current students. You have been in their shoes. You remember what it was like. That is why we are looking for alumni volunteers to share their stories. Could you write a short paragraph describing your student experience, career and any advice you would give? Are you comfortable on camera and willing to be in a video? Email us now and we'll be in touch.