Swimming
The UCD men's team took top spot with 273 points, ahead of University of Limerick (136) and NUI Galway (129). UCD women's team achieved 221 points to finish second ahead of University of Limericik (164) and just behind NUI Galway with 230 points.The combined score of 494 meant UCD were crowned Irish Swimming Intervarsity Champions.
Karate
In April, the UCD Karate Club stormed to victory at the first All-Ireland Karate Intervarsities to take place in three years. UCD took home an incredible medal haul of 17 gold, 18 silver and 11 bronze to secure the title of All-Ireland Karate Intervarsity Champions 2022.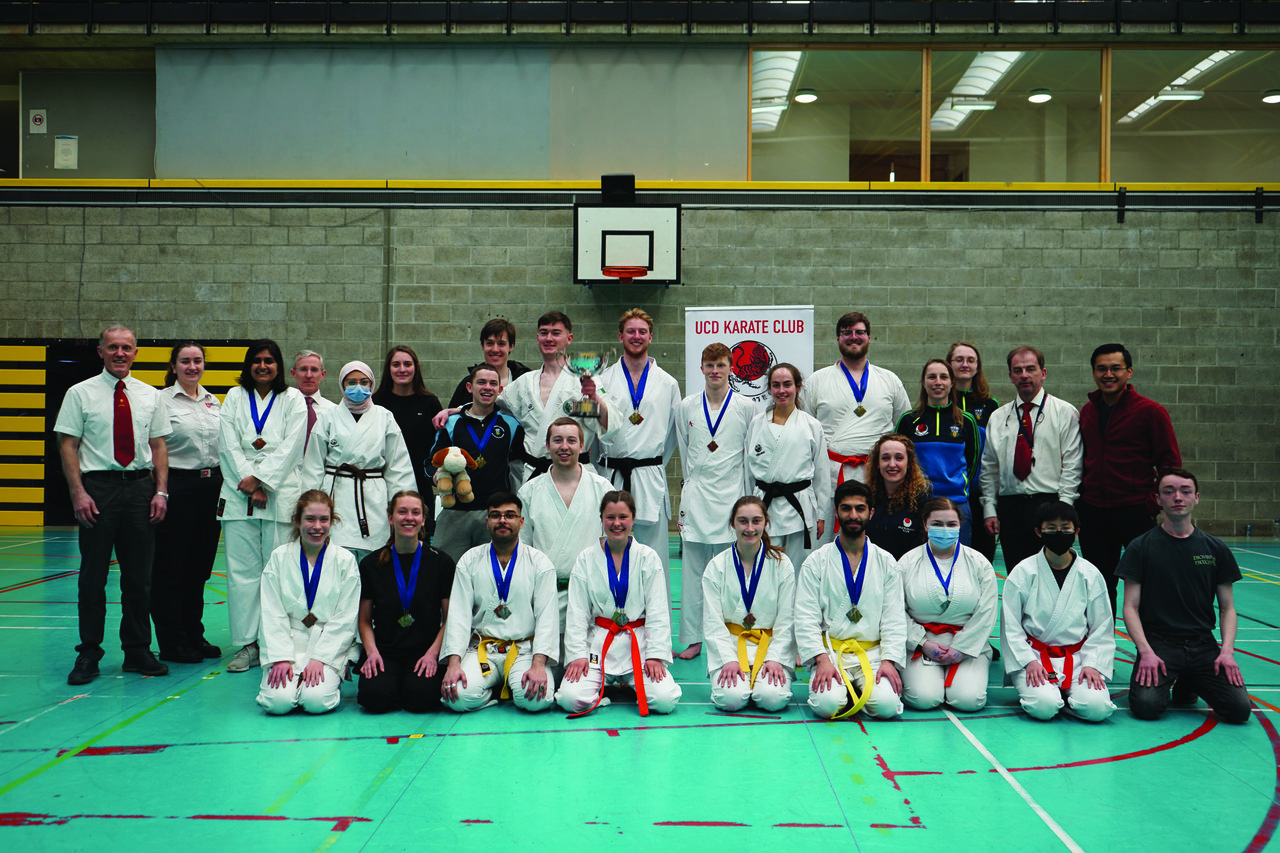 Table Tennis
UCD hosted this year's Table Tennis Intervarsities and both the Men's and Women's teams were crowned Intervarsity Champions. The Men's Singles consisted of an all UCD podium, while it was a 1-2 finish in the Women's singles.
Tennis
UCD Tennis Club hosted this year's Tennis Intervarsities in February and the Women's team claimed the title for an incredible sixth year in a row. The Men's team finished runners-up.
Sailing
UCD Sailing were crowned IUSA Intervarsity champions 2022 for the third year in a row, at the event held in March in Dingle, Co. Kerry.
Fencing
UCD Fencing were the 2022 Intervarsity winners, bringing home the Frank Russell trophy after a 14-year gap.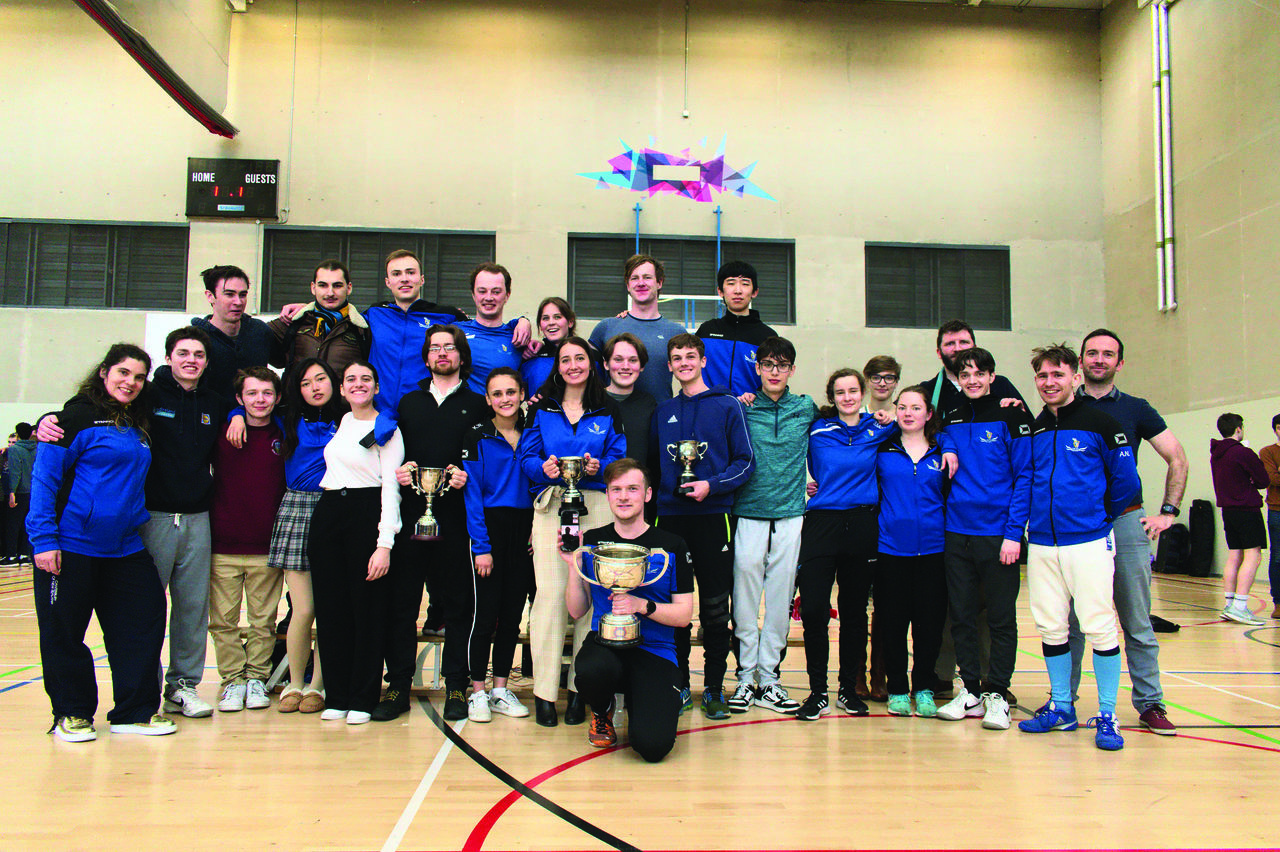 Equestrian
Two UCD Equestrian Club riders were part of the Irish team at the Student Rider Nations Cup that claimed gold in the overall standings. Peter Dillon was part of a team of three riders who won silver in both dressage and showing jumping, while individual rider Alannah Kelly finished tenth in dressage. Peter Dillon also took the gold medal in the showjumping phase, and bronze in dressage, which meant he finished first overall as an individual.