Dr Crystal Fulton from the School of Information and Communication Studies was the winner of UCD's 2018 Research Impact Competition. Her research, "Playing Social Roulette: The impact of gambling on individuals and society in Ireland", drove a conversation about a problem that negatively impacts between 224,000 and 440,000 people. Significantly, the Department of Justice and Equality funded a follow-up investigation, both as a driver for legislative change and content for new regulations.
Dr Fulton's national study began with a two-year exploration of the social impact of harmful gambling, involving in-depth interviews with critical stakeholders: addiction counsellors; recovering gamblers and gamblers' social connections; as well as a focus group with gambling industry representatives.
The follow-up study in 2016 examined international trends in the literature about gambling and consulted with stakeholders about potential changes to legislation.
New Fellows
UCD gained two new Marie Sklodowska Curie International Fellows at the Performance Engineering Laboratory. Co-director of PEL, Professor John Murphy from the School of Computer Science welcomed Dr Long Chen from Eindhoven Technical University in Germany and Dr Madhusanka Liyanage from the University of Oulu in Finland. MSCA Fellowships are extremely competitive and prestigious awards granted under the Excellent Science pillar of Horizon 2020, and UCD anticipates some exciting developments from their respective projects in data networks for large-scale data analytics and 5G mobile network security.
RIA Gold Medallist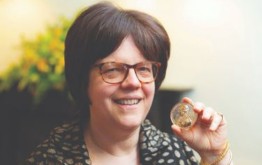 Professor Kathleen James- Chakraborty from UCD School of Art History and Cultural Policy received the Royal Irish Academy's Gold Medal in 2019 for her work in Humanities – the first woman ever to receive the award.
Yale graduate and architectural historian, Professor James-Chakraborty currently serves on the boards of the Buildings of Ireland Charitable Trust, the Chester Beatty Library, the National Museum of Ireland and the Society of Architectural Historians.
Biopharma Booster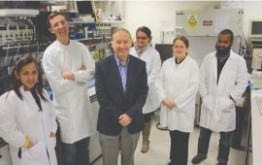 BEACON Bioeconomy SFI Research Centre, led by UCD, announced a public-private partnership in 2019 with genomics-focused AI platform creator Nuritas, to investigate oral bioavailability in naturally occurring peptides from food and food by-products.
Led by Professor David Brayden from UCD School of Veterinary Medicine, and CSO and Founder of Nuritas, Dr Nora Khaldi, the partnership is a potential game-changer for the biopharma industry. The €22.2m BEACON centre was launched last October as part of a national bioeconomy strategy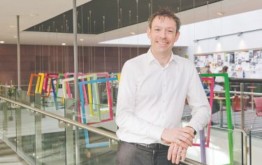 UCD College of Social Sciences and Law continued to show its mettle, with over €10m in new external research awards in 2017-18. Most recently, Professor Eoin Carolan from the  UCD Sutherland School of Law was awarded a prestigious ERC grant of €2m to investigate how the separation of powers in different constitutional systems is affected by current social and political trends. Sutherland School of Law is ranked in the top 50 of THE world ranked law schools.
In the School of Education, Professor Dympna Devine was awarded over €2.1m from the National Council for Curriculum and Assessment, for the most wide-ranging study into the primary school system ever funded by the State.
Food for Thought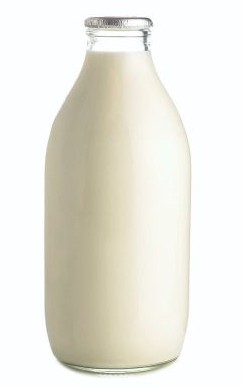 Food science continues to be a strong growth area at UCD. Our multidisciplinary technology centre Food for Health Ireland gained over €14.4m in funding from Enterprise Ireland and industry for a third phase, covering a further five years from 2019 to 2023.
Led by Professor Dolores O'Riordan, FHI 3 commenced in January, backed by industry partners Glanbia Ingredients Ireland, Kerry Group, Carbery and Dairygold. The centre is now primarily focused on commercialising its research outputs, principally value-adding innovations for food, especially dairy ingredients.