SUCH IS THE kudos of making the cover of Forbes magazine, pop star Bruno Mars sang about it in his 2010 hit, "Billionaire".
It was billionaires, who took big, bold, brave risks, that were part of the fascination for Bertie Charles Forbes and Walter Drey when they founded the magazine that planned to "tell the vital stories of those who run successful companies, and to capture the human side of business and finance" in New York, in September 1917.
Prescient definitely, Forbes' initial interest in the affluent has been matched by their predictions of next generation influencers. Within the Forbes media empire focusing on business, investment, entrepreneurship, lifestyle and leadership, it is their annual lists which range from "The World's Youngest Billionaires", "The World's Highest Paid Entertainers" and a "30 Under 30", which now hold the biggest fascination. Once on a list, an organisation, individual, start-up or idea gains global recognition. Forbes' USP, the founders claimed, was to be its humanity: "Business was originated to produce happiness, not to pile up millions". Forbes weighs up the value of candidates, both in terms of money and in their greater contribution to society, before deeming them worthy of an accolade. Every individual on the list has achieved something substantially and quantifiably great.
Nominees for the "30 Under 30" Europe list are selected from 34 European countries and 22 non-European countries. The odds of making it onto the list are tougher than entry to Stanford or Harvard universities. Ireland is well represented over the years (by actor Jessie Buckley, fashion designer Richard Malone, Munster rugby international Peter O'Mahony, MMA champion Conor McGregor, Feel Free Medical founder Edel Browne and Ciara Clancy, founder of Beats Medical, among others) and UCD increasingly so.
Lady Gaga, Ronan Farrow, Joseph Altuzarra and Mark Zuckerberg were high-profile honourees on the inaugural "30 Under 30" list established in 2011. The initial aim was to showcase 600 people under 30 who mattered globally. It has now extended to include the top 30 people in 23 categories, from Art & Style; Consumer Technology; Education and Energy to Enterprise Technology; Retail & Ecommerce; Science & Healthcare; Social Entrepreneurs and Venture Capital. In 2016, 15,000 nominations were received for these lists.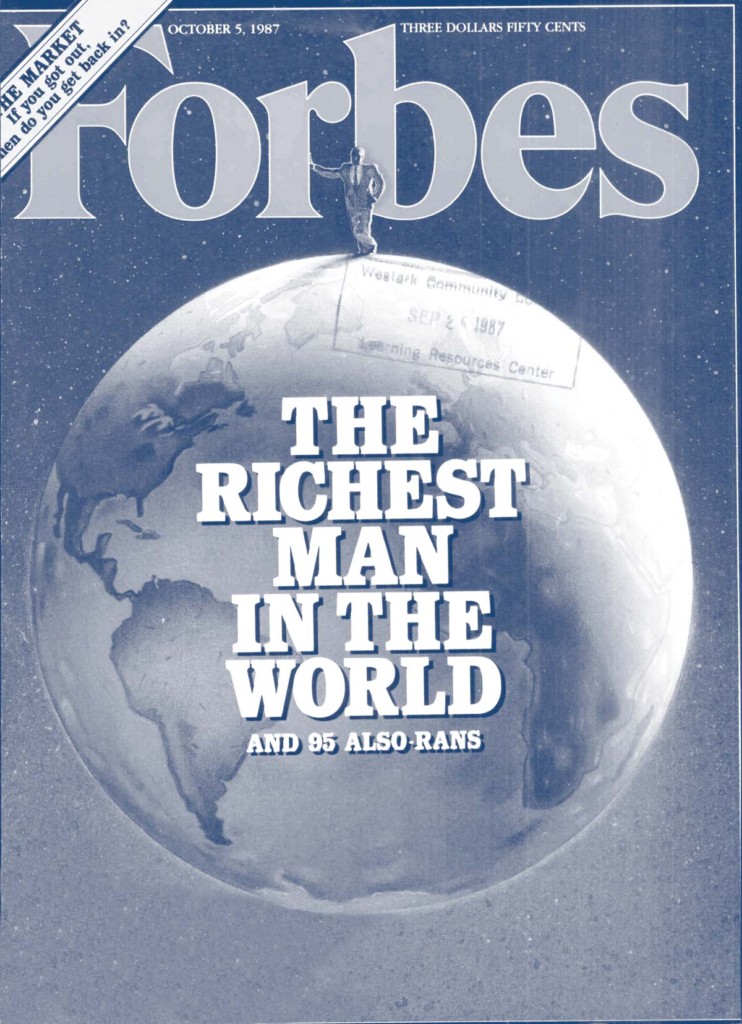 UCD'S 30 UNDER 30 WHO FEATURED IN FORBES
UCD engineering graduate Colin Keogh was nominated in the Science & Healthcare category in 2017. "The first indication I was under consideration was when I received an email letting me know I had been shortlisted," he says. Keogh is co-founder of The Rapid Foundation, which provides technology like 3D printers and low-cost electronics to those who need it most in developing countries. The Rapid Foundation has already reached more than 5,000 people through education and outreach events and has trained more than 50 people in 3D printing, modelling and innovation.
When Keogh was invited to the nomination party in London, he couldn't make it because of work commitments. "I like to be busy," he says modestly (he is currently finishing his PhD to be completed in December) and received confirmation of his award via email. Since then he has participated in the frequent "30 Under 30" summits held in Asia, US and Europe.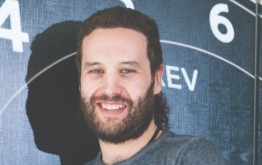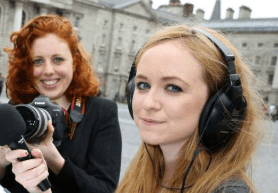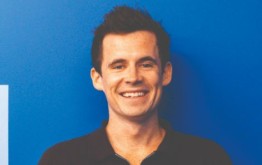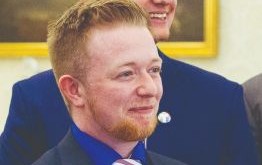 "I go to as many as I can, most recently I was at the summer retreat in Bratislavia, Slovakia. It's an amazing opportunity to access a global network." Keogh's inclusion in the Forbes "30 Under 30" Europe list was just the beginning. In 2017 alone, he won Junior Chamber International Top Outstanding Young Person 2017, the Nissan Generation Next Ambassador 2017 and IT & Tech Professional of the Year 2017 at the Early Career awards.
As UCD alumna and Forbes "30 Under 30" honouree Sally Hayden told The Irish Times, "This sort of recognition offers a boost: a reminder to carry on when things get tough again, as they undoubtedly will, and see what else we can achieve." Hayden, who graduated from UCD with a law degree, was awarded in the Media & Marketing category this year and was in northern Uganda on assignment interviewing a south Sudanese rebel when she received the news.
An investigative journalist, Hayden has written on migration, conflict and humanitarian issues for Irish, UK and international titles including TIME, The Washington Post, Newsweek, Die Zeit and HuffPost. Most recently she was named Foreign Correspondent of the Year at the Newsbrands Ireland Journalism Awards, 2018. Getting into Forbes is hugely significant, but it's not the whole story or the final chapter of her career. Since 2016, Hayden has been a mentor for the Refugee Journalism Programme, which helps exiled journalists restart their career.
The 2019 "30 Under 30" Europe list also featured Kevin Glynn, a 2012 law and business UCD graduate, co-founder of company Butternut Box which delivers home-cooked dog food. The former Goldman Sachs trader set up Butternut Box with a view to capitalising on the £1.3bn annual market in the UK for dog and cat food snacks, currently dominated by two companies. Glynn told The Independent, "Butternut Box makes it easy and convenient to ensure dogs get the very best diet tailored for each individual."
Since its inception, the company has diversified into snacks, toys and wellness products. The company has raised €21m in funding to date, employs more than 70 people, and has delivered more than eight million meals to dogs. Revenues are expected to grow by 300 per cent in 2019. In addition, for every new client, Butternut Box donates a meal to a sheltered or homeless dog.
Tech entrepreneur and UCD student Shane Curran had been used to success before being featured on the Forbes 2018 "30 Under 30" list and is the epitome of what Forbes calls a "young disrupter". BT Young Scientist Individual Winner in 2016 and BT Young Scientist overall winner in 2017, he founded qCrypt, a company that promises next-generation post-quantum security solutions to businesses. He was initially inspired by Limerick brothers, John and Patrick Collison and their payment tech firm Stripe. He spent time in San Francisco honing his ideas, and is now focused on his start-up, Evervault, which provides developer tools and application programming interfaces that allow companies process personal data without seeing, storing or handling it.
Sam Blanckensee, a UCD veterinary nursing graduate, made the Forbes "30 Under 30" Europe list in 2017 for his activism in the Law & Policy category. He describes the process as "surreal – someone suggested I put myself forward; it was not something I considered myself.
I wrote a short application piece and forgot about it as I was involved in other things." At the time, Blanckensee was the National Development Officer of the Transgender Equality Network Ireland (TENI), and in this capacity he helped to have gender recognition legislation passed in Ireland. This legislation allows citizens to self- declare their gender and receive new birth certificates, a transformative human right for Irish transpeople.
Since Blanckensee's award he has been invited to Forbes summits in Tel Aviv and beyond though has been unable to attend "When you work in the non-profit sector you have to keep going." Blanckensee has gone on to become the National Membership and Campaigns Officer with the Irish Traveller Movement, and is still actively involved in the TENI community.
"This sort of recognition offers a boost: a reminder to carry on when things get tough again and see what else we can achieve."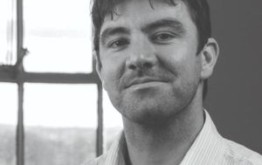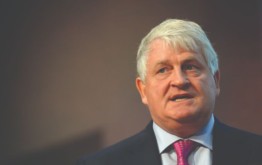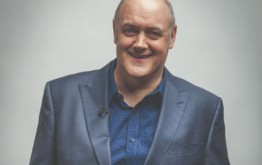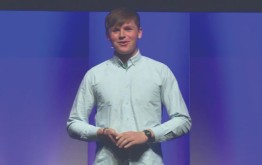 UCD alumni have been featured in Forbes, some as interviewees, others as authorities in their respective industries.
In 2104, his potential was recognised with UCD's President's Award for work advocating for the human rights of transgender students in and outside college. Being included on the 2015 "30 Under 30" list undoubtedly bolstered Donal O'Sullivan's already stellar career. Having studied economics and finance at UCD, before pursuing a masters at the Michael Smurfit Graduate School of Business, he went on to become director of mergers and acquisitions at Eli Global, the US investment company, at the age of just 28. In 2017, he won Consulting & Advisory Professional of the Year at the Irish Early Career Awards.
What can we learn from these UCD honourees? In addition to their talent they laid the groundwork for their enormous potential early. As Sir Ronald Cohen, the father of venture capital and keynote speaker at the 2017 Forbes summit in Israel said, "Start young. Think big. Stick with it. Do these three things and you'll be successful."
As a by-product of a Forbes award, honourees have access to private networking groups, summits and exclusive events. Keogh explains, "I'm part of two WhatsApp groups set up by Forbes for Social Entreprise and Energy, and also have access to private Facebook, LinkedIn and social media networks, where I have been able to connect with speakers and judges and get advice."
If Forbes founders Bertie Charles Forbes and Walter Drey's aim was to tell stories, to put "humanity" into business, several UCD alumni are behind the facts, figures and statistics of the business world.
In a Forbes interview in 2019, US-based UCD engineering alum Barry Canton discussed being one of five founders of billion-dollar company Ginkgo Bioworks, an organism design company that replaces manufacturing processes by using biology to re-programme cells. Aside from being an interesting story about the growth of a business, and scientific advancements, the interview delves into the human side of the story: Canton is an emigrant to the US, a former international student of MIT, who just missed the immigration-limiting impact of the Trump administration. Even with a permanent residency things would have been different for Canton had it all occurred a few years later. "My path to being an employee and a founder at Ginkgo would have been substantially different if Optional Practical Training [a programme the Trump administration wants to curtail] was not around."
Other UCD alumni have been featured in Forbes, both online and in print: some as interviewees, others as authorities in their respective industries.
In a 2015 feature on Irish design, Forbes spoke to Karen Hennessy, CEO at Design and Crafts Council of Ireland, who graduated from UCD with an MBA in 2002, about the changing design landscape, reacting to the recession and consumer demand. Grainne Conefrey, who studied Sports and Exercise Management in UCD and graduated in 2010, was cited in a Forbes article in 2015 as Orreco's product development manager and co-founder of FitrWoman, an app designed to adapt the menstrual cycle into athlete's training schedules. Dara Ó Briain, mathematics, chemistry and theoretical physics graduate of UCD, was featured in Forbes in 2011, when a clip from his 2008 DVD Dara ÓBriain Talks Funny – Live in London was shared. And in 2011, Denis O'Brien, who graduated in 1980 with a BA in History and Politics, was interviewed about his charitable causes, human rights and his Digicel business.
Taken in context, these interviews are significant. Forbes magazine has a magazine readership of 6.4 million, 71 million monthly visitors to the website from the US alone, and 40 licensed local versions of Forbes worldwide; its influence is vast.
That UCD alumni are part of the Forbes conversation and community commands respect and is validation of their work and formative education.
With such impressive precedents, it's only a matter of time before a UCD alum is one of Forbes' cover stars.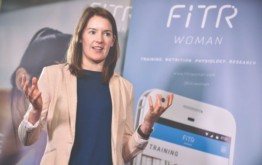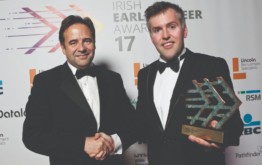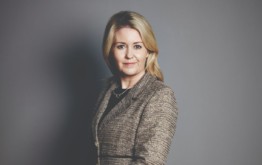 Written by Penny McCormick
Reporting Louise Lawless