Be Inspired. Feel Empowered. Grow your Network.
Thank you for joining us on 22 and 23 March 2022 f
or the seventh UCD Women in Leadership conference.
The Arthur Cox UCD Women in Leadership conference took place on 22 and 23 March 2022, and we were thrilled to welcome back our UCD community to O'Reilly Hall and the UCD University Club and to meet our attendees at our online mentor circles on 23 March. 
Thank you so much to our inspiring speakers who took part over the two days and to our corporate sponsors – Arthur Cox, KPMG, ESB, Aldi, Jaguar Land Rover and Abbott – without whom, the conference would not be possible.
Tuesday
22
March
2022
08:00 - 16:00
In Person Conference
O'Reilly Hall, UCD
Join experts in their field as they take part in discussions moderated by leading members of our UCD community. Participate in Q&A sessions after you hear them speak about connections and community, executive sponsorship, women in finance, power and performance and women in tech and business. See some of our panelists below.
Opening Address
Welcome
08:30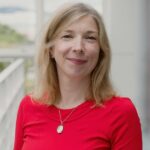 Aoife Ahern
,
Principal
,
UCD College of Engineering and Architecture
Professor Aoife Ahern graduated with a degree in civil engineering and a gold medal from Trinity…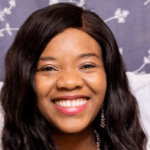 MC for Conference - Nana Nubi
,
CEO
,
The Alpha Project
Nana holds a Law degree from UCD. She is training to become a Barrister and is a presenter at the Anti-racisim and Black Studies Institute.  
Interview
Closing The Gap - Working Towards Equality in the Workplace
08:45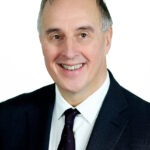 David McRedmond
,
CEO
,
An Post
David McRedmond was appointed Chief Executive Officer of An Post in October 2016 where he has…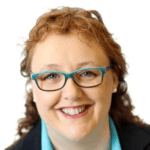 Andrea Dermody
,
Managing Director
,
Dermody
 A founding member of the financial services sub-committee of the 30% Club in Ireland, Andrea now acts as their deputy chair.
Effective sponsorship - Championing Inclusivity
Panel sponsored by Arthur Cox
09:15

Paula Neary
,
MD
,
Communications, Media and Technology
Paula is a Managing Director within Accenture's Communications, Media and Technology Client Service Group, leading our…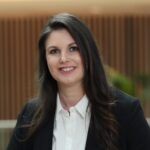 Avril O'Hehir
,
CFO
,
Lidl Ireland
A dynamic, experienced and forward-thinking senior leader, Avril O'Hehir has more than 15 years professional experience…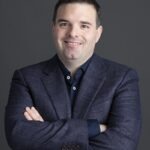 Cian Beecher
,
Partner in the Employment Law group
,
Arthur Cox
Cian is Partner in the Employment Law group in Arthur Cox. He is also the Head…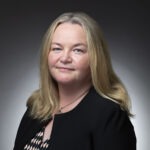 Nicola McCracken
,
Head of Group Human Resources
,
DCC plc
Nicola McCracken is the Head of Group Human Resources at DCC plc, a FTSE100 company headquartered…

Orla O'Connor
,
Chair and Partner
,
Arthur Cox
Orla is Chair of Arthur Cox and a partner in the firm's Finance Group.  As Chair…
Breaking Barriers - Women in Finance
Panel Sponsored by KPMG
10:20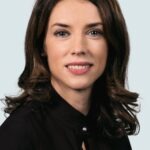 Ann Prendergast
,
CEO
,
Statestreet Global Advisors Europe
Ann Prendergast is a Senior Managing Director and Head of State Street Global Advisors Europe Ltd.…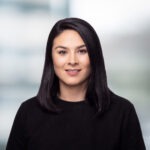 Rebecca Yue
,
Assistant Vice President Marketing
,
Jackson Aviation Finance
Rebecca previously had a career in Science education, teaching in the UK and New Zealand. In…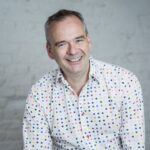 Mark Fenton
,
Founder and CEO
,
MASF consulting
I am the Founder & CEO of MASF Consulting Limited (see www.masf.ie), a specialised advisor on…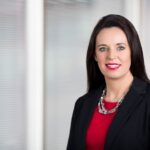 Anna Scally
,
Fintech Lead
,
KPMG
Anna is a Partner in KPMG in Ireland, specialising in International Tax. Her clients include global…


Meliosa O'Caoimh
,
Country Head
,
Northern Trust
Power and Performance - Women in Sport
Panel
11:05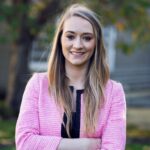 Niamh Tallon
,
Founder
,
Her Sport
Niamh Tallon is the founder of Her Sport, a media platform that is dedicated to empowering…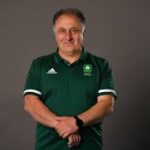 Zauri Antia
,
Head Coach
,
Ireland Boxing
Zauri Antia has been involved in the IABA's HPU since it' conception in 2003, he was…

Sarah Keane
,
Chief Executive Officer
,
Swim Ireland
Sarah is CEO of Swim Ireland; President of the Olympic Federation of Ireland and Government appointee…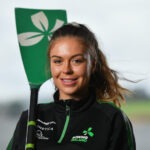 Eimear Lambe
,
Irish Rower and Olympic Medallist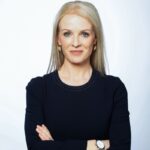 Lorna Conn
,
CEO
,
Cpl
Lorna Conn joined Cpl plc in October 2017 as Chief Financial Officer and was appointed Deputy…
Lunch - Breakouts
1 - Getting on Boards
2 - Navigating Your Career
3 - Managing Conflict between Work and at Home Responsibilities
4 - Women on the Wayside - The Importance of Intersectionality in Female Leadership
5 - Smart Working and the opportunities for Diversity in a new era
12:20
Breakouts
At lunch time you can choose a breakout session with a host that can support you at your stage of career. These sessions will offer practical tips on navigating your career, managing boundaries at home and in work, getting on boards and what it means to leave no woman behind. Meet our breakout hosts below.
1

Lesley Williams
,
Non Executive Director
,
Origin Enterprises
Lesley is an independent non-executive director. She has over 25 years' experience in capital markets having…
2

Carol Widger
,
Partner
,
Dechert
Carol Widger is a partner in Dechert's Investment Funds group in Dublin and Managing Partner of…
3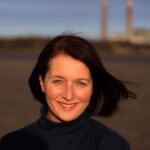 Paula Fyans
,
Author of 'The Invisible Job'
A graduate of Trinity College Dublin (Pharmacy) and UCD Smurfit School of Business (DBS), Paula Fyans…
4

Mamobo Ogoro
,
Social Psychologist and Founder
,
Gorm Media
Named as one of the 50 people to watch in 2022 by the Irish Independent, Mamobo…
5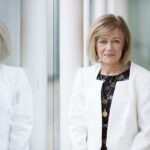 Caroline Coffey
,
Senior HR Business Partner
,
ESB
Caroline Coffey is a HR Professional with over 30-years' experience across a broad spectrum of HR…
Women at the Cutting Edge of Tech and Business
Panel sponsored by ESB
13:20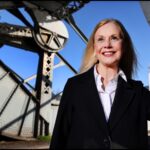 Martina Fitzgerald
,
CEO
,
Scale Ireland
Martina Fitzgerald is the CEO of Scale Ireland, the independent not-for-profit organisation which represents and advocates on…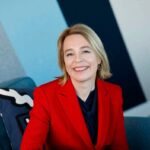 Saoirse Fahey
,
Head of Global Finance Strategy
,
Stripe
Saoirse Fahey is Head of Global Finance and Strategy at Stripe, a financial infrastructure platform for…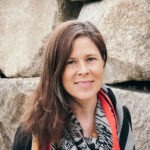 Dr. Patricia Scanlon
,
Founder
,
Soapbox Labs
Dr. Patricia Scanlon holds a PhD in Speech Recognition and Artificial Intelligence from University College Dublin.…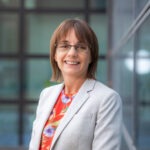 Mary O'Connor
,
CIO
,
ESB
As CIO for ESB, Mary is responsible for driving digital transformation for the organisation as well…
No Woman is an Island - Connections and Community
Panel
14:10

Denise Charlton
,
Chief Executive,
,
Community Foundation Ireland
Denise is leading the Community Foundation for Ireland response to Covid-19. A human rights, equality and…

Clare Duignan
,
Chair Arts and Recovery Task Force
Clare Duignan is an experienced non-executive director, and currently serves on the boards of the Irish…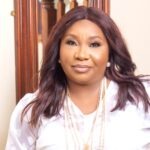 Yemi Adenuga
,
Councillor
,
Fine Gael
Councillor Yemi Adenuga, often referred to as "Energy in Motion", is a leadership powerhouse. She builds…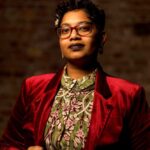 Chandrika Narayanan-Mohan
,
Writer and Performer
Chandrika Narayanan-Mohan is a Dublin-based writer, performer, and cultural consultant from India, who has also lived…

Noeline Blackwell
,
CEO
,
Dublin Rape Crisis Centre
Noeline Blackwell is a human rights lawyer and CEO of the Dublin Rape Crisis Centre, a…

Jennie Blake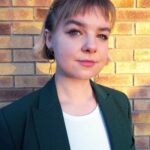 Cíara Dempsey
Wednesday
23
March
2022
10:00 - 12:30
via Zoom
Online Mentoring Circles
These are a unique opportunity to be part of a small audience with inspiring leaders in an informal, online setting on day two of the conference.
There are 2 rounds of mentoring circles taking place at 10.00am & 11.30am. You have the option of choosing from the options below for each round! Spaces are limited, please only register for ONE session in each time slot.
Mentor Circles
23 March Online
10:00am - 12:30pm
Two rounds 10am & 11.30am
A unique opportunity to be part of a small audience with inspiring leaders in an informal, online setting on day two of the conference. Choose 1 circle from each round. Groups will be limited to 20 participants. Registration for mentoring circles will open at a later date.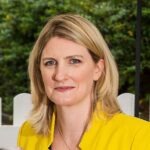 Averil Power
,
CEO
,
Irish Cancer Society
Averil Power is the CEO of the Irish Cancer Society with almost 20 years' experience of policy-making, strategic leadership, Senator and Government advisor.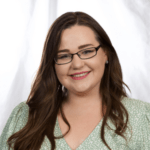 Caroline McGrotty
,
Employment Manager Freelance Irish Sign Language Presenter
,
AHEAD
With over 14 years of working in volunteering, the disability sector and Deaf community, Caroline oversees AHEAD's projects working with students and graduates with disabilities.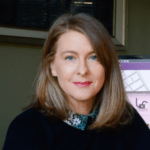 Gina Oglesby
,
Founder & CEO
,
Back To Work Connect
Gina is the founder & CEO of Back To Work Connect, addressing the disconnect between midlife female candidates looking to resume employment and the opportunities available to them.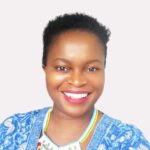 Joy-Tendai Kangere
,
Barrister, writer, trainer & Co-founder
,
Roots in Africa-Ireland
A seasoned communicator Joy-Tendai is a Barrister, writer, trainer, and co-founder, dedicated activist and advocate inspired by the African principle of Ubuntu which speaks to community and respect.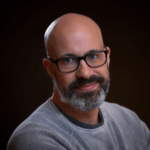 Stephen Howell
,
Senior Program Manager and Accessibility Pillar Lead
,
Microsoft Azure Engineering
Stephen (he/him/ND) has over 20 years' experience in software engineering, lecturing, program management as well as an advocate for neurodiversity awareness.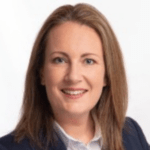 Aisling Finn
,
Agile Coach
,
Jaguar Land Rover
As an Agile Coach in Jaguar Land Rover, Aisling is passionate embracing an Agile mindset to maximise value delivery. She has a tech background and previously founded a start-up in the Ed Tech Sector.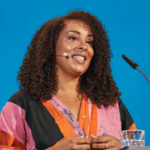 Aisling McCaffrey
,
Associate Director, Financial Services Consulting
,
Grant Thornton
Aisling has a keen interest in the UN Sustainable Development Goals and over 9 years' experience in the Financial Services sector both in Ireland and Cyprus.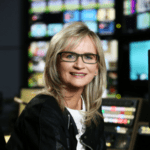 Dee Forbes
,
Director General
,
RTÉ
Dee is the first woman to hold the role of Director-General at RTÉ, Ireland's national public service media and formerly the President and Managing Director of Discovery Networks Northern Europe.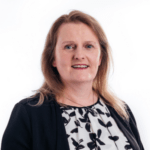 Dr Mary Doherty
,
Consulting Anaesthetist, Founder
,
Autistic Doctors International
Alongside her clinical role, Dr Mary Doherty researches the healthcare experiences of autistic adults and interventions to improve health outcomes for the autistic community.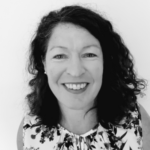 Siobhan Bradley
,
Principal Coach and Consultant
,
OpenTalk
Siobhán develops capacity in leaders and coaches people, teams and organisations to work collaboratively, to flex to changes and create more open, positive, dynamic work environments.
Pre-conference online masterclasses
Equip yourself to deal with issues that are facing many of us in the workplace today. 
Wednesday, 2 March @ 1pm (IST) –
What it Takes to Kick Imposter Syndrome
Wednesday, 16 March @ 1pm (IST) –
What it Takes to Know Your Rights
This event is kindly supported by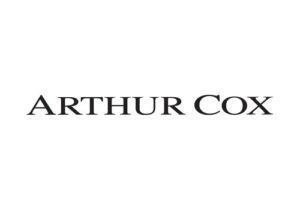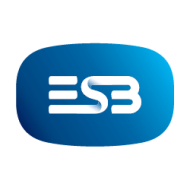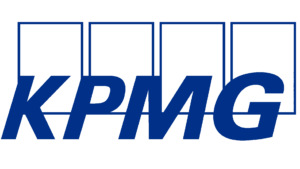 If you would like to learn more about sponsorship opportunities to allow our students to attend the conference, please get in touch with jennie.blake@ucd.ie
Watch back the 2021 conference sessions.
In the meantime, why not enjoy the content from last year?
In 2021 we held the first (and hopefully last!) fully virtual UCD Women in Leadership conference. Check out the sessions with our inspiring speakers from last year to whet your appetite for the upcoming event. Topics such as mentorship, mental health, embracing failure, inclusion and the future of work are all covered.