UCD alumni events and resources celebrating the achievements of women on campus and around the world.
In honour of International Women's Day 2022, UCD Alumni Relations celebrates women throughout the month of March.
Catch up on these events to build your career, discover alumni trailblazers, and #BreaktheBias in everything from the latest technology to redefining UCD's history.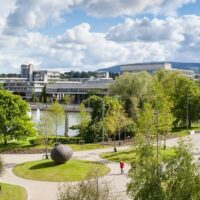 "Follow in her Footsteps" online campus tour
Take a virtual tour of UCD's campus and meet the exceptional women who have broken biases in their studies, careers and institutions.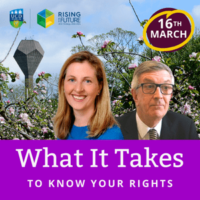 What it Takes to know your rights
Wednesday, 16 March 2022 at 13:00 (IST) via Zoom
The past 2 years have challenged many of the long held norms about what works in the working environment. More than ever before, we are hearing more about:
– flexible/remote working
– reducing the gender pay gap
– the right to switch off
As we adjust to new routines and feel the ripple effect of mental health difficulties brought about by prolonged isolation and uncertainty, we – as a society – are heading into uncharted territory. What is essential for employers and employees to know in 2022?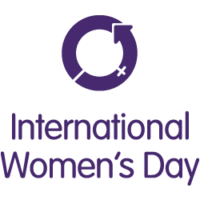 #BreaktheBias breakfast panel
Join us for an International Women's Day 2022 breakfast panel event featuring several UCD alumni exploring the theme of 'Breaking the Bias' in their work and careers. Hear from inspiring UCD faculty and alumni, including:
– Dr. Conor Buggy | Associate Professor, UCD Centre for Safety and Health at Work
– Siobhan McKenna | Head of Equality, Diversity & Inclusion at the Public Appointments Service
– Dr. Salome Mbugua | CEO of AkiDwA; Co-President of European Network of migrant women.
– Hilkka Becker | Chairperson, International Protection Appeals Tribunal (Ireland)
– Aisling Gannon | Partner, Eversheds Sutherland; award-winning champion for equality in business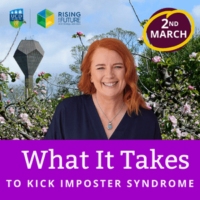 What it Takes to kick imposter syndrome
This invaluable masterclass will aim to understand what is behind this toxic thinking that can stunt our progress and alter our self-view. Learn how you can shift your perspective from uncertain imposter to empowered leader.
Get ready to shake off that mindset that restricts you from reaching your full potential by exploring how you can:
– Tackle self-limiting patterns
– Find strength to embrace your vulnerabilities
– Face your fears and more!
Build confidence in your abilities and recognise your worth with empathetic advice from acclaimed author and life coach, Ciara Conlon.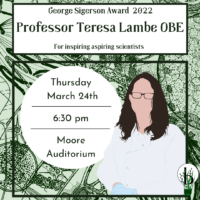 George Sigerson Award for Inspiring Aspiring Scientists 2022, to Prof. Teresa Lambe OBE
Thursday, 24 March 2022 from 18:30 (IST), on campus
the UCD Biological Society is proud to present the George Sigerson Award for Inspiring Aspiring Scientists 2022 to Prof. Teresa Lambe OBE, who was heavily involved in the development of the Oxford/AstraZeneca vaccine.
Come along to the Moore Auditorium to listen to Prof Lambe's journey through science, followed by a small wine reception afterwards.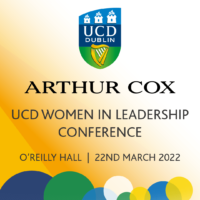 UCD Women in Leadership Conference
Tuesday, 22 March 2022 from 07:30 – 16:00 (IST), on campus
Gather in O'Reilly Hall and online to hear from inspirational speakers, receive actionable tips, and grow your network with like-minded people. Ticket holders can also join mentoring circles with inspirational leaders who will give valuable insights and advice in an informal online setting.
This year's speakers include Noeline Blackwell, CEO of Dublin Rape Crisis Centre, and David McRedmond, CEO of An Post, among many other industry leaders.

Menopause in the Workplace
Tuesday, 8 March 2022 at 14:00 (IST) via Zoom
The only definites in life are death, taxes … and menopause! This educational webinar breaks down the taboo surrounding menopause and demonstrates how menopause is a societal, healthcare, workplace and economic issue. Join us for a presentation and Q&A with Loretta Dignam, Founder of The Menopause Hub.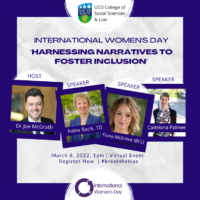 Harnessing Narratives to Foster Inclusion
Tuesday, 8 March 2022 at 13:00 (IST) via Zoom
To mark International Women's Day 2022, Dr. Joe McGrath, Vice Principal for Equality Diversity and Inclusion in the College of Social Sciences and Law, will host a webinar with three women who have worked to elevate the rights of women, and blazed trails in reproductive rights, refugee rights, and climate change, among other areas:
– Ivanna Bacik | Labour TD for Dublin Bay South; barrister and Reid Professor of Criminal Law, TCD
– Fiona McEntee | Award-winning, nationally recognized immigration attorney
– Caitriona Palmer | Human rights investigator, advocate, journalist, and author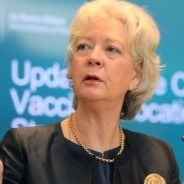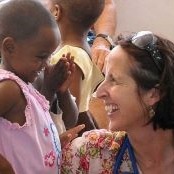 UCD School of Medicine International Women's Day 2022
Tuesday, 8 March 2022 at 13:00 (IST) via Zoom
The School of Medicine EDI Committee is delighted to announce that the two speakers at this years virtual event will be:
– Prof. Karina Butler | Specialist Consultant in Paediatrics and Infectious Disease, CHI, Chair, NIAC (National Immunisation Advisory Committee) & NPHET Member
– Dr. Trish Scanlan | Paediatric Oncologist, Dar Es Salaam, Tanzania
Prof Butler and Dr. Scanlan will share their reflections on this year's theme of Breaking the Bias, from their perspectives working in paediatrics in Ireland and Tanzania.

An Intersectional Approach to Tackling Sexual Violence
Tuesday, 8 March 2022 at 12:00 (IST) via Zoom
Join Alison Phipps and Marie Moran of the UCD Equality Studies Centre to discuss the problems of a mainstream feminist approach to sexual violence; and the promises of an intersectional approach.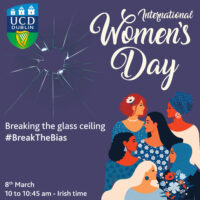 #BreakTheBias – Breaking the glass ceiling
Tuesday, 8 March 2022 at 10:00 (IST) via Zoom
Globally, on average, women earn just 68% of what men are paid for the same work. This webinar aims to identify and discuss the issues that often hold women back at the workplace and learn from leading women from different arenas of work about how women can truly break the glass ceiling.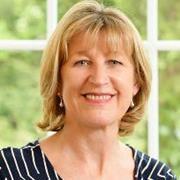 Womens Health: the Role of Nutrition
Monday, 7 March 2022 at 19:00 (IST) on campus
The next presentation in the UCD Institute of Food & Health Public Lecture Series will be with Professor Clare Corish, who will discuss the latest scientific knowledge and advances in the area. The lecture will take place in the Lynch Lecture Theatre in the OBrien Centre for Science but will also be live-streamed for those who wish to join remotely.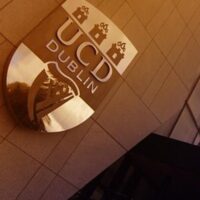 The Gender Pay Gap in Higher Education Institutions
Monday, 7 March 2022 at 11:30 (IST) via Zoom
The UCD EDI Unit and Equality Studies Centre invites you to a webinar discussing the Gender Pay Gap Information Act 2021.
With this online webinar, UCD will mark the 2022 International Women's Day by discussing a recent legislative initiative that could have a crucial role in advancing gender equality for women living in Ireland in the next years.