Be Inspired. Feel Empowered. Grow your Network.
Thank you for joining us on
24 and 25 February
for the sixth UCD Women in Leadership conference.
It was a pleasure to host UCD alumni, students, staff and corporate partners at our first virtual conference. We were thrilled that our attendees engaged so wholeheartedly with the inspiring discussions, mentoring circles and networking. Speakers discussed the Importance of Mentorship, the Power to Change, Mental Health, Gaining Equal Footing and the Future of Work. Mentoring circles offered our participants a chance to have valuable face-time in small groups with inspiring leaders.
This event was organised by UCD Alumni Relations and UCD Societies Council and was kindly supported by Arthur Cox, Aldi, Skoda and Abbott.
To revisit the five inspiring sessions from 24 February, you can watch them back on the UCD Alumni Network. If you don't have an account already, you can join the online platform for our alumni, students and corporate contacts. 
You can also continue to network with attendees from the conference by joining the UCD Women in Leadership Networking Group. 
*If you are not a graduate or student with UCD, you can still access the resources, once you are approved in the background (which won't take long at all!)
We hosted two bonus pre-conference Masterclasses – one on Personal Branding with Carol O'Kelly of Redstorm Communications and one on Negotiation Skills with Stephen Boyle. 
To remind yourself of the key sessions, the line-up is listed below
Wednesday
24
February
2021
9:00am - 1:00pm
Inspiring Conversations
Speakers will discuss being a leader, embracing failure, mental health, gaining equal footing and the future of work.
Session 1
Leadership: Moving from Mentee to Mentor, supported by Aldi
09:15am
Speakers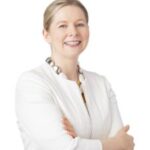 Mary Quaney
,
CEO
,
Mainstream Renewable Power
Mary was appointed Group Chief Executive Officer in August 2020. She joined Mainstream in 2009 and…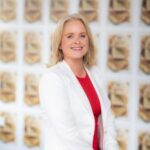 Roisin Hennerty
,
MD
,
Ornua Global Foods Division
Roísín Hennerty is the Managing Director of Ornua Foods overseeing the branded food business and is…

Martina Fitzgerald
,
CEO
,
Scale Ireland, Author, Journalist
Martina Fitzgerald is the CEO of Scale Ireland, the independent not-for-profit organisation which represents and advocates…
Session 2
The Power to Change
10:00am
Speakers

Ciara Byrne
,
Director
,
New Business Innovation Conde Nast
Ciara Byrne is responsible for developing international businesses for Conde Nast brands focusing on Vogue across…

Martina Fitzgerald
,
CEO
,
Scale Ireland, Author, Journalist
Martina Fitzgerald is the CEO of Scale Ireland, the independent not-for-profit organisation which represents and advocates…
Session 3
Mental Health: Powering through a Pandemic
10:50am
Speakers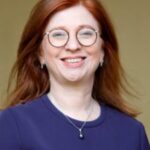 Dr Siobhan Ni Bhriain
,
National Clinical Lead & Group Advisor for Integrated Care
Dr. Siobhán Ní Bhriain is a graduate of UCD and trained in Medicine and Psychiatry in…

Dr Niall Muldoon
,
Ombudsman for Children
Dr Niall Muldoon is Ireland's second Ombudsman for Children. Niall, who is a counselling and clinical…

Prof. Barbara Dooley
,
Deputy Registrar
,
UCD
Barbara Dooley is Dean of Graduate Studies and Deputy Registrar at University College Dublin. She is…
Session 4
Diversity & Inclusion: From Policy to Action
11:30am
Speakers

Hazel Chu
,
Lord Mayor of Dublin
Councillor Hazel Chu was elected the 352nd Lord Mayor of Dublin at the Annual Meeting of…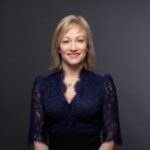 Julie Ennis
,
CEO
,
Corporate Services UK & Ireland Sodexo
Julie is CEO of Sodexo's Corporate Services business across the UK & Ireland and also holds…

Simon Hannigan
,
Property Partner
,
Arthur Cox
Simon is a partner in Arthur Cox's Real Estate Group and is recognised as one of…

Joe Duffy
,
BNY Mellon
Joe Duffy is a Senior Client Executive within BNY Mellon's Global Client Management team and is…
Session 5
The Future of Work
12:10pm
Speakers

Kate McCormack
,
Aperture Partners
Kate McCormack leads the People Strategy arm of Aperture Partners. She has an MSc in Psychology,…

Cian Beecher
,
Head of Commercial and Employment Law
,
Arthur Cox
Cian is a partner in Arthur Cox's Employment Law team and Head of the firm's Commercial…

Orla O'Connor
,
Chair and Partner
,
Arthur Cox
Orla is Chair of Arthur Cox and a partner in the firm's Finance Group. As Chair…

Maura Winston
,
Chief People Officer
,
Cairn Homes
Maura Winston is a Chief People Officer with deep experience from her roles spanning HR, organisation…

Sinead Brennan
,
Chief People Officer
,
National Treasury Management Agency
Sinéad Brennan joined the NTMA in 2014 as Head of Human Resources and was subsequently appointed…
Thursday
25
February
2021
9:00am - 1:00pm
Mentoring Circles
Spend valuable time with some of our speakers and other leaders in the UCD community. Join a room and ask questions you might have about their career journey.
Mentoring Circles 1
Choose One
09:30am
Group Conversations

Triona Ferriter
,
Chief People Officer
,
Arthur Cox
Triona has over 20 years' experience operating at senior management level in HR and will guide this virtual roundtable discussion where attendee participation will be a focal aspect.

Eileen Daly
,
Disability Activist, Campaigner & Education Specialist
Eileen Daly will share her passion for equal access to inclusive services. Attendees are invited to engage in this conversation and offer their thoughts on inclusivity and disability advocacy in Irish education.

Ciara Byrne
,
Director
,
New Business Innovation Conde Nast
Join Director of New Business Innovation at Condé Nast, Ciara Byrne in a group conversation surrounding sustainable and technological innovations within mass media.

Martina Fitzgerald
,
CEO
,
Scale Ireland, Author, Journalist
Join Martina, CEO of Scale Ireland and author of 'Madam Politician,' for a virtual roundtable to share your thoughts with each other and Martina as the mentor.
Mentoring Circles 2
Choose One
10:30am
Group Conversations

Dr Ebun Joseph
,
Race Relations Consultant, Lecturer & Author
Join Dr. Ebun Joseph for a group discussion with an insight into her experience as a lecturer in Black Studies and critical race theory, an author, TV panellist and equality activist.

Maeve Carton
,
Chairperson National Treasury Management Agency (NTMA) & Former Director
,
CRH
Join in this virtual discussion which Maeve will lead based on her years of experience as an executive director and senior leader in the areas of finance, construction, and change management.

Paul Franey
,
Garda Superintendent & Founder
,
GForce LGBT Network
Join the Superintendent of Balbriggan Garda Station, Paul Franey to engage in a group discussion where Paul will discuss his work in support of LGBT Policing issues an LGBT Hate Crime training.

Cllr Punam Rane
,
Local Councillor & IT/Tech Entrepreneur
We are delighted to welcome Fine Gael, local Cllr, Punam Rane, who will share her experience in working with global teams across entire organisations to establish team values & behaviours competency frameworks.
Mentoring Circles 3
Choose One
11:30am
Group Conversations

Dr Niamh Shaw
,
Communicator, Writer & Space Activities Explorer
Join Dr. Niamh Shaw to discuss ideas on creating a healthier living environment and sustainable planet. Dr. Shaw will also share her expertise on science and writing in this virtual roundtable discussion.

Gillian Fitzpatrick
,
Commercial Director
,
Communicorp Media
Commercial Director for Communicorp Media, Gillian Fitzpatrick, will share her wealth of media and political knowledge with an opportunity for attendees to share their thoughts and discuss.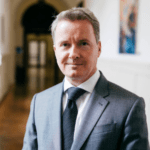 Stephen Boyle
,
Negotiation Trainer, Lecturer & Consultant
Negotiation trainer, consultant and lecturer at Smurfit business school, Stephen Boyle, will lead a group discussion on independent training, consulting and executive development.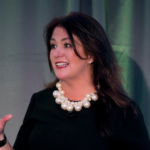 Carol O'Kelly
,
CEO & Personal Branding Keynote Speaker
,
Redstorm Communications
Strategic marketing and business development expert, Carol, will lead and prompt a virtual group conversation in which attendees will engage in a discussion of marketing and business strategies.
What it Takes | Free Pre-conference Events
In the lead up to the main event, we have programmed two free career-building masterclasses to help you prepare to make the most of the conference opportunities.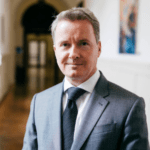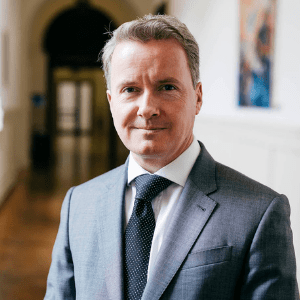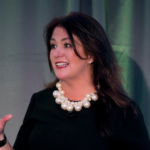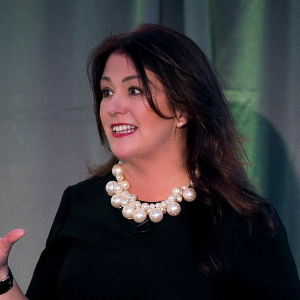 In the interest of connecting with allies, we encourage you to bring along a colleague who wouldn't usually attend this type of event.
We look forward to welcoming you back this year for what will be a different experience. But what we are lacking in physical interaction will be made up by great talks, genuine online connections for our global audience and evergreen content.
UCD feels strongly about helping the wider community – if you are currently out of work as a result of the recent pandemic please email womeninleadership@ucd.ie and we will endeavour to work with those affected to ensure they are able to attend this event.
This event is kindly supported by Arthur Cox, Aldi & Abbott.