OVER THE LAST five years, philanthropic support from more than 9,000 alumni, corporate leaders and friends, has contributed significantly to enhancing the student experience, establishing academic chairs, research and facilities across UCD. In this article, we explore some of the ways that your generosity has impacted our campus, supported groundbreaking research and innovation, and is helping to reduce financial barriers for students so they can complete third-level education.
For many, the assumption that Irish universities are significantly funded by the exchequer is an easy one to make. It is also unfortunately incorrect: the State contributes just 36 per cent of annual turnover, which means UCD relies on non-exchequer income to fund scholarships, research and capital projects. It is the outstanding generosity of our supporters that helps to fill this gap, allowing for investment in world-class facilities that attract top-performing students and internationally-renowned faculty. This generosity of alumni and friends is both critical and transformative, its impact felt throughout the University and beyond. Your support is truly the difference between a good university and a great one.
UCD FOUNDATION
In just the last five years, 9,000 alumni, corporate leaders and friends have given over €120m to UCD Foundation, in support of UCD.
SUPPORTING STUDENTS
The last five years has seen €9m raised in support of enhancing the student experience at UCD. Much of this support comes from regular monthly gifts from our alumni, whose generosity has been essential in providing scholarships for over 500 students, allowing them to fulfil their potential.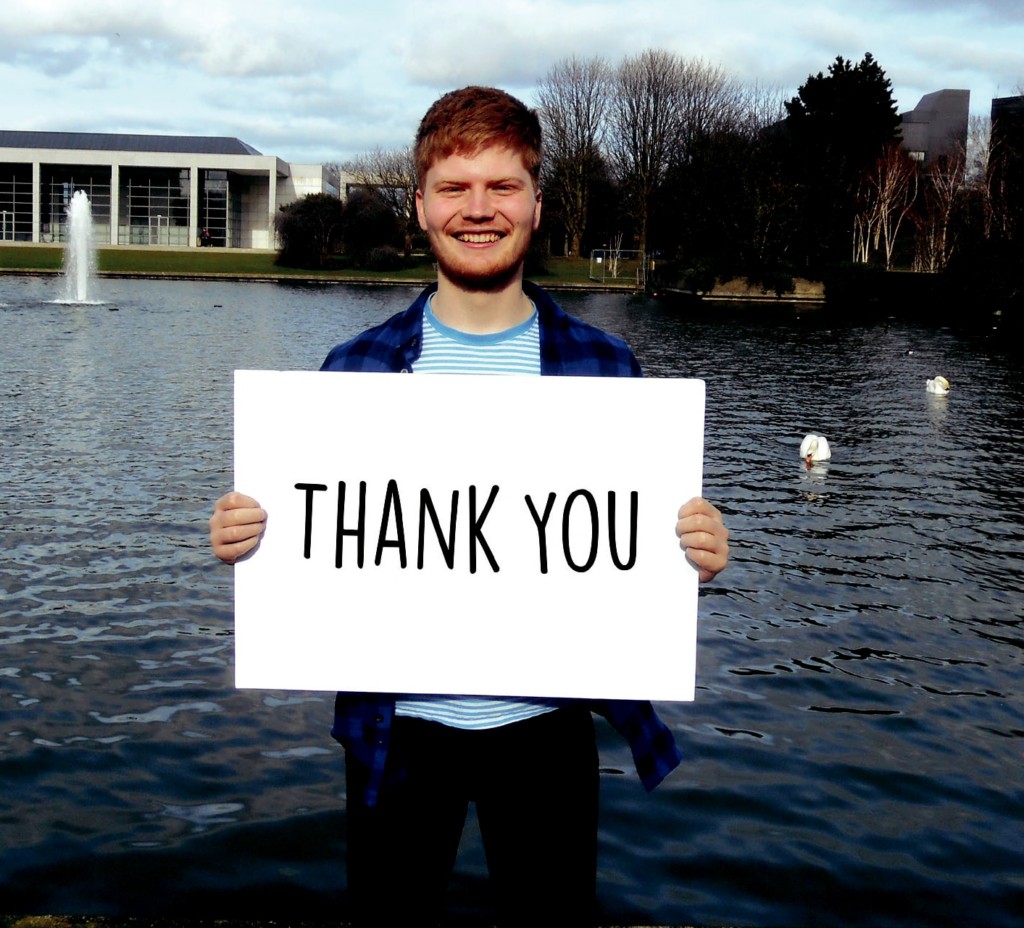 Students such as Claudine Duggan, third year Science student: "Being the first in my family to attend university, I had nobody to ask about how it would be. Having the support of UCD alumni made such a difference, both financially and psychologically. I can't put into words how grateful I am."
WORLD CLASS RESEARCH
Our world is changing and as a research university, UCD is meeting its responsibility to be on the frontline in tackling climate change and chronic diseases such as cancer, dementia and diabetes, while promoting clean energy and sustainable living. As Professor Tasman Crowe, Director, UCD Earth Institute, says: "There's no time for equivocation: this crisis belongs to us all. The very least we should try to do for our children and grandchildren is leave them a world that's habitable."
Research at UCD addresses challenges and opportunities that shape the future of Ireland and the wider world. Your support helps us to engage highly skilled researchers working in our priority areas of environment; energy; agri-food; culture, economy and society; health and ICT. To this end, philanthropy has provided €4m in support of 55 Newman Fellows: high-calibre, post-doctoral academic researchers.
A MASSIVE DIFFERENCE
With a constantly growing student population, UCD must develop our campus to accommodate more students than ever before. In the last five years, our supporters have invested over €50m in capital projects that create world-class facilities for students. This incredible support creates extraordinary opportunity for students to grow and develop.
The UCD Moore Centre for Business, opening in September, is a new wing of the UCD Lochlann Quinn School of Business that features advanced interactive learning environments, extensive co-working zones, an Entrepreneurship and Innovation Hub, Media Suite and a 320-seat lecture theatre. "Our students have told us that when we change spaces, it changes how we teach and what is learned," says Maeve Houlihan, Director of UCD Lochlann Quinn School of Business. "Through this extraordinary initiative, faculty and staff can meet our students where, and how, they learn best as we transform the traditional classroom."
The UCD O'Brien Centre for Science, opened in 2013, created outstanding facilities that allowed the College of Science to not only increase student numbers by 50 per cent, but also to attract the top five per cent of science students to study at UCD.
Other recent capital projects including the Museum of Literature Ireland (MoLI) at Newman House (page 60) and the model Confucius Institute (page 102), were made possible with philanthropic support. Our upcoming Future Campus investment (page 24) will ensure that UCD is prepared to accommodate a growing body of students, faculty and staff.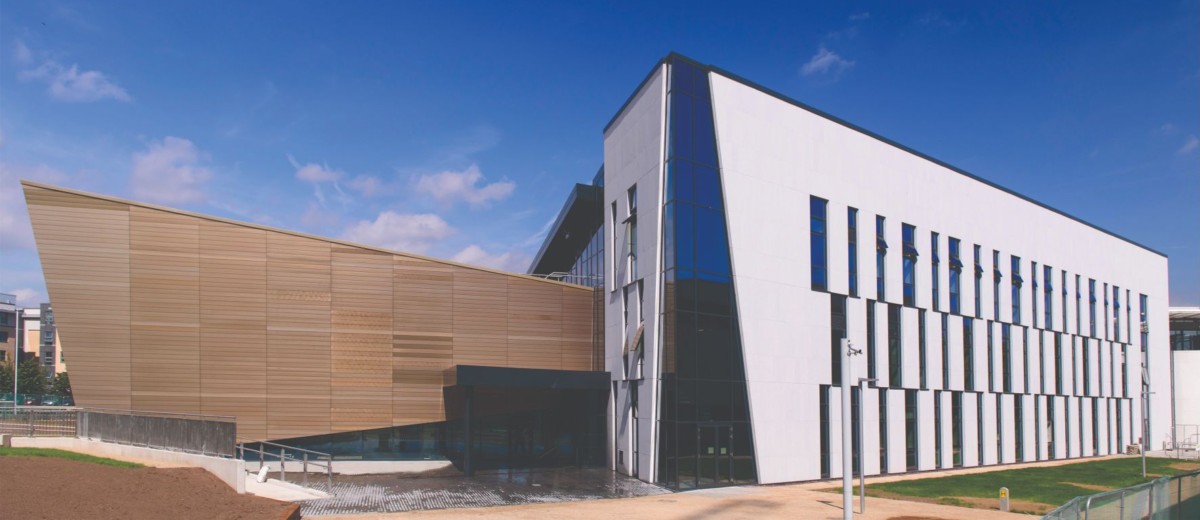 CLOSE TO THE HEART
UCD is proud that our alumni and wider community support the initiatives that mean the most to them. To say the 'old' UCD running track was hugely popular is an understatement. Despite its popularity, it could not be maintained for myriad reasons and closed in 2011. Now, thanks to a generous donation, the UCD track will reopen in 2020. The new track will not just facilitate the UCD tradition of producing Olympians but will deliver important physical and mental health benefits to all who use it.
"Our entire university community owes an enormous debt of gratitude to this donor, and to all donors to the University, for the remarkable generosity that is enabling us to transform the teaching, research and sporting facilities on campus for this generation and for generations to come," said UCD President, Professor Andrew J Deeks.
THANK YOU
As we move into the next phase of UCD's future, we look forward to sharing with you the many ways your financial support creates an outstanding educational experience for our students. Your commitment helps strengthen UCD and builds our reputation around the world, and we are grateful to every single supporter.
If you would like to learn more, we invite you to visit www.ucdfoundation.ie or complete the enclosed form.