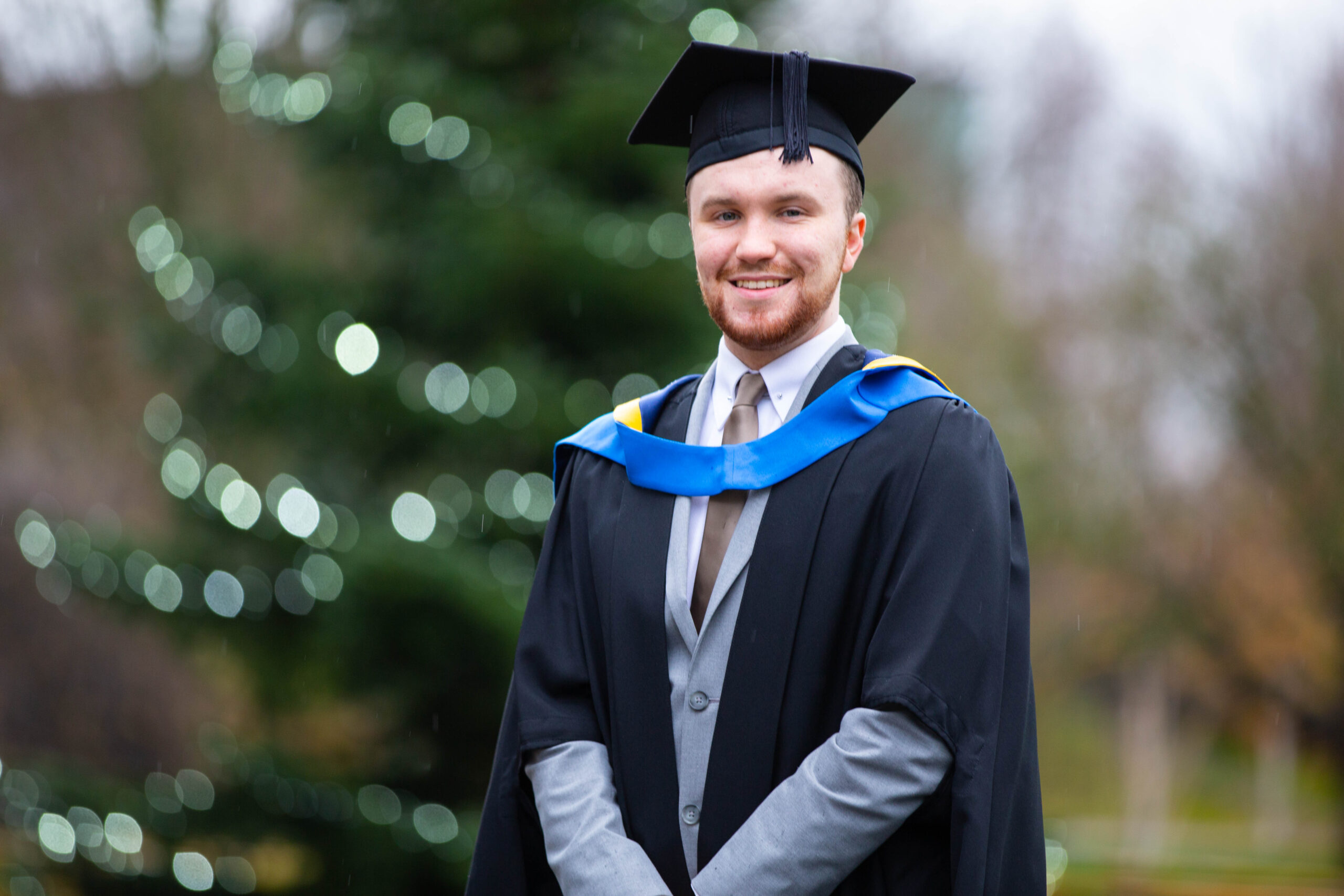 It was his second choice on the CAO form, but Luke Murphy has thrived studying planning at UCD where his hard work led to a scholarship and being named Student Planner of the Year.
Luke Murphy had his heart set on studying architecture, his uncle was a trainee draftsman and Luke saw himself following in his footsteps.

Undaunted by a two-hour bus journey from his home in Clondalkin, Luke was determined to go to UCD. He attended the UCD Open Day, hoping to find out more about architecture but while he was there, he was blown away by a powerful speech on planning by Dr Mick Lennon.
"[The course] had all the aspects of everything that I liked, geography, the art aspect through urban design. It was that medium between architecture and everything else in engineering and landscape architecture."
In a twist of fate, Luke ended up not getting enough points to study architecture and found himself pursuing his second choice, City Planning & Environmental Policy.
"I was a bit disappointed that I didn't get architecture. Well, I said, let's see how this goes and it might not be the worst opportunity."
He quickly settled into planning and liked how intimate the course was. In hindsight, he thinks that it was a much better fit for him than architecture.
"There was only 25 in the course. It was a very small class…so it made that transition from secondary school to college easier."
A self-professed workaholic, Luke's dedication paid off when he was invited to apply to the UCD Ad Astra Academy. Initially he thought his friends had played an elaborate joke on him and nearly missed the deadline to apply.
The Academy opened up doors for him to meet other students studying across different disciplines in UCD.
"I also got a University scholarship. It was nice to see that hard work being recognised, and it's something that I never thought I would achieve in college. I was always told that you're a number in college."
Luke was also delighted that he was studying a three-year course, with an option to do one of three different masters programmes after that. He opted to study the MRUP Masters of Regional & Urban Planning.
"In my master's degree, I was recognised again by the faculty in the school, and I won the Student Planner of the Year award with the Royal Town Planning Institute."
Luke is delighted to be graduating from his masters and is now working as a Graduate Planner.
"I did an internship with a big private planning consultancy, John Spain Associates. I was lucky enough that they offered me a full time job when I graduated."