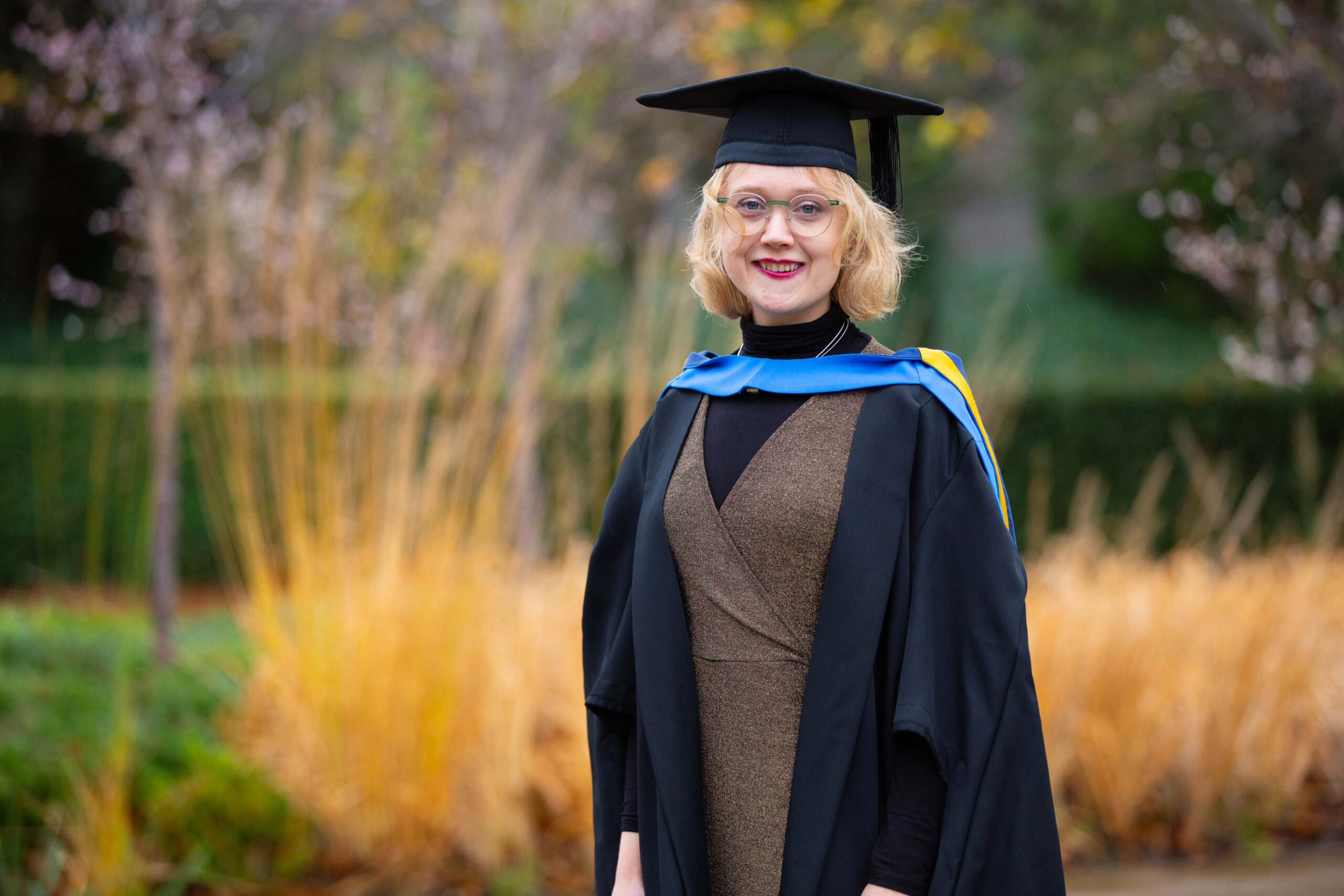 Studying an MSc in Digital Policy at UCD helped Jet Klokgieters decide to pursue a career abroad.
With an undergraduate degree in sociology and a research masters under her belt, Jet Klokgieters knew she wanted to explore more about the effects of digital technology on society. 
Having completed her previous studies in the Netherlands, Jet now planned to study abroad. Her mother drew her attention to the MSc in Digital Policy at UCD, which was exactly what she was looking for. The fact that the course was one year long was a draw too, since Jet had just completed a two year masters degree.
She applied to the course and was delighted when she was accepted.
"Dublin is the heart of digital Europe with Google, Meta and all those companies having their headquarters there. The city itself is nice, and UCD is also a really good university. I think everything sort of came together."
To make the most of her experience studying in a new country, Jet had saved up over the years. This allowed her to afford to live in purpose built student accommodation in Dublin, and focus on her studies. She was keen to get to know Ireland better, and visited many of Dublin's museums.
"Dublin is quite different from the Netherlands, but also quite similar because it's still sort of Western Europe. I think Ireland also has its own distinct culture and is really unique."
Jet found UCD to be a very inclusive environment, full of people from all walks of life and with many different experiences. Some of her happiest memories from the master's are the daily conversations she would have with three friends she made at UCD. 
"People were welcoming in UCD…I had friends. I felt at ease, happy and connected."
Jet enjoyed her course and the fact that the master's class was small, which she felt led to a better learning experience and provided her with the chance to connect with her lecturers.
"I tried to make the most out of the opportunities here. I talked a lot to the professors and asked a lot of questions in class."
An aspect of the course that surprised Jet was the opportunity to complete modules outside of her discipline in related fields, such as a law module that she took on data protection and privacy.

"I was not expecting to be able to do a module at master's level in law but they knew that there were students from Social Sciences, so they didn't make it too technical."
Jet enjoyed living and studying abroad so much that she is now exploring opportunities to work outside of the Netherlands.