International Women's Day 2021
UCD is committed to equality and fostering an environment where everyone is treated fairly regardless of gender.

Explore our growing timeline below of UCD alumni, friends and staff who over the years have embodied the spirit of International Women's Day and excelled in their fields.
Join the UCD alumni community on our social media pages and use #UCDchoosetochallenge to tell us how you will challenge stereotypes and bias in 2021
When we all #ChooseToChallenge, we can make a difference.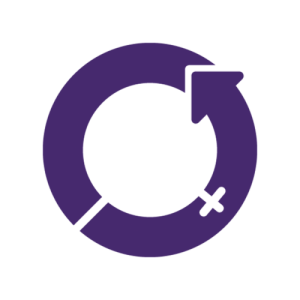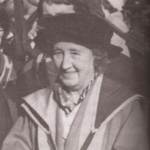 Phyllis Clinch - Botanist and Academic
Phyllis graduated from UCD in 1923, first in her class with a BSc in Botany and Chemistry. She won a scholarship to continue her studies in UCD and completed her MSc in 1924, before going to Paris to earn a PhD in plant physiology, specialising in the biochemistry of the Coniferales at the Sorbonne.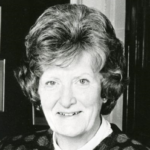 Dervilla Donnelly - Organic Chemist and First Woman President of the RDS
Dervilla graduated from UCD in 1952 with a BSc in organic chemistry. She also completed a PhD at UCD in 1955, specialising in wood chemistry - an area which was of interest to the forestry industry in Ireland, and her work was used to help solve complex problems in Irish forestry.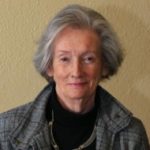 Lelia Doolan – Supporter of the Arts, Activist
Lelia graduated from UCD with a BA French & German in 1954. She started her career in RTE and established the popular soap The Riordans. She left RTE not long afterwards, in protest at their commercial and political policies. She was described at the time by Archbishop John Charles McQuaid as "mad, bad, and dangerous".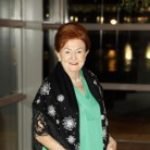 Breege O'Donoghue – Former Company Director at Primark
Breege graduated from UCD with a BComm in 1972. Known as the 'matriarch' of the Penneys/Primark retail group, she was chosen in 1979 to head up the HR unit. She remained involved in the business at the highest level until her retirement in 2016, responsible for much of the expansion we see today of the Primark brand around the world.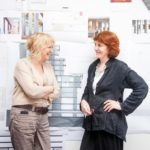 Yvonne Farrell & Shelley McNamara - Co-Founders at Grafton Architects
Yvonne and Shelley both graduated from UCD with a BArch in 1974. Having met in the early stages of their undergrad, the pair became firm friends. Together, they founded Grafton Architects – named for the office space on Grafton St that they still occupy.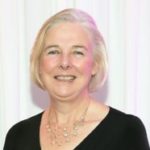 Catherine Day – Chair of the Citizens Assembly on Gender Equality
Catherine graduated from UCD in 1975 with both a BA in Economics and an MA in International Trade and Economic Integration. She has forged a long and successful career in the EU, culminating in her becoming the first woman to hold the position of Secretary General of the European Commission from 2005 – 2015.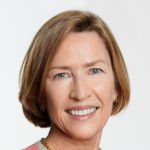 Orna Ní Chionna
Orna Ní Chionna spent 18 years at McKinsey & Company's London office, where she was the first woman to be elected Partner. Since leaving McKinsey in 2001 she has served…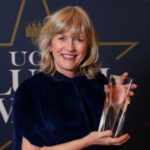 Mary Horgan - First Female President of the RCPI
Professor Mary Horgan graduated from UCD in 1986 with her medical degree. Mary then went to Washington University School of Medicine, where she trained further and became a specialist in infectious diseases. She is passionate about education, and became the Dean of the School of Medicine at University College Cork in 2014.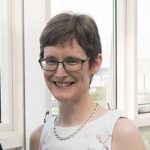 Majella Henchion - First Female President of UCD Engineering Graduates Association
Majella graduated from UCD with a BE in Mechanical Engineering in 1990. After graduation, she continued her education in Manchester University, earning an MSc in Engineering – Maintenance Management. Majella has enjoyed a long career in ESB, where she currently holds the role of Network Assets Programme Owner.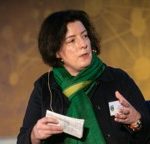 Gráinne Humphries – Festival Director at Dublin International Film Festival
Having graduated from UCD in 1993 with a BA and MA in English, Classical Civilisation and Film Studies, Gráinne went on to work with the IFI and now she is the festival director of the Dublin International Film Festival. In 2018, she was presented with the Ordre National du Mérite by..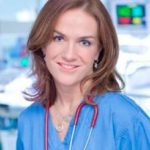 Rhona Mahony - Former Master of the National Maternity Hospital
Rhona graduated in 1994 with her Medicine Degree, and went to work in St. Vincent's Hospital. She knew at an early stage that she wanted to specialise in Obstetrics and Gynaecology. She went on to become a specialist in fatal foetal abnormalities and maternal medicine at the National Maternity Hospital in Holles St. In 2011, she became the first woman in the hospital's 100 year history to hold the position of master.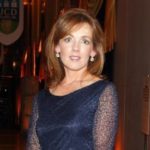 Alison Cowzer – Co-Founder of East Coast Bakehouse & Chair of Women for Election
Alison graduated with an MBA from UCD in 1997. After graduation, she worked in a senior marketing role in L'Oreal, eventually setting up Jacob Fruitfield with her husband Michael, before selling it to Valeo Foods.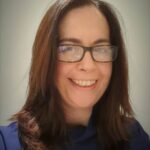 Teresa Lambe - Co-developer of the Oxford vaccine against COVID-19
Associate Professor Teresa Lambe graduated from the Dept of Pharmacology, UCD in 1997 with a joint honours degree in Pharmacology and Molecular Genetics. She completed her PhD studies in 2002, moving to the University of Oxford the same year. She is one of the co-developers of the Oxford vaccine against the new coronavirus causing COVID-19.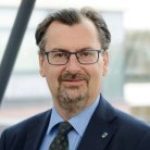 Professor Colin Scott - Vice President for Equality, Diversity, and Inclusion at UCD
Professor Colin Scott is the Vice President for Equality, Diversity, and Inclusion, Dean of Social Sciences, Principal of UCD College of Social Sciences & Law, and Professor of EU Regulation & Governance. The EDI Group at UCD, chaired by Professor Scott, is responsible for promoting an inclusive and diverse work and study environment for all.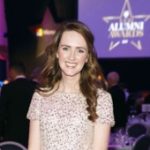 Maeve O'Rourke – Barrister, Lecturer, Human Rights Campaigner
Maeve graduated from UCD with a BCL in 2009. She is a barrister and lecturer at the Irish Centre for Human Rights at NUI Galway, as well as co-founder of the Clann Project and a member of Justice for Magadalenes campaign. In 2010, Maeve brought a case before the Irish Human Rights Commission and in 2011, before the UN Committee Against Torture and UN Human Rights Council on behalf of the Justice for Magadelenes group.

Andrew Hyland - Activist and Policy Manager at Google
Andrew graduated from UCD in 2011 with a BA, an MA in European Studies, and an MSc in Equality Studies. He enjoyed a successful career in PR, founding his own company Platinum PR, a social justice and equality based PR company in 2007.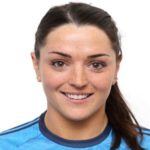 Sinéad Goldrick - Dublin Footballer
Sinéad graduated from UCD with a BSocSc in 2011. She is best known as a senior Dublin Ladies footballer, captaining the team in 2014, and was a member of the All-Ireland winning teams of 2017, 2018 and 2019. In 2019, she won her seventh  All-Star award.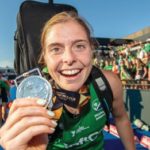 Katie Mullan - Captain of the Irish Ladies Hockey Team
Katie graduated from UCD in 2018 with a BSc in Engineering Science and an ME in Biomedical Engineering. She is the captain of the Irish Women's Hockey team, and lead them to the first World Cup Final by any Irish team in any sport.