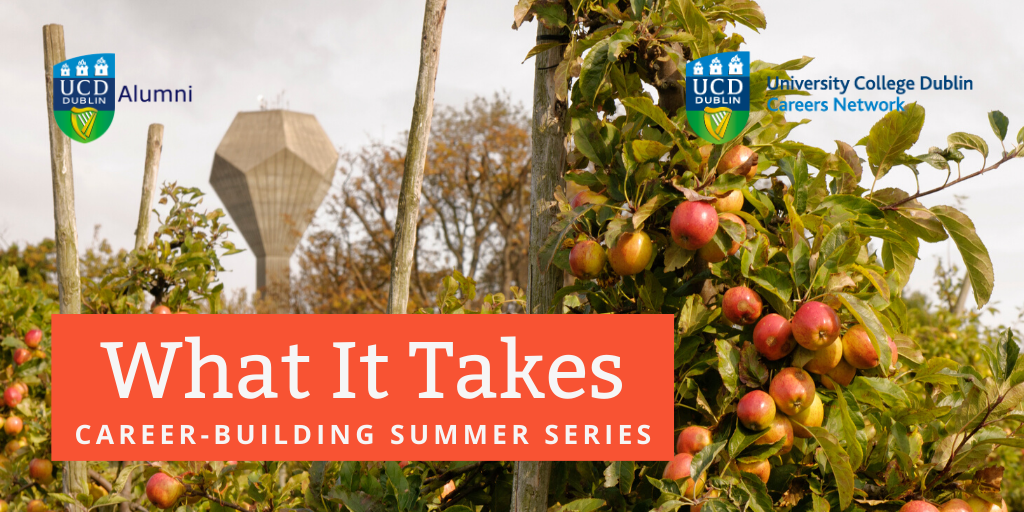 What it Takes… to land a job in the midst of COVID-19 Wednesday
What It Takes is a series of fortnightly live lunchtime employability sessions. These sessions offer practical career advice, industry insights, and thought-provoking discussions for UCD alumni and students from entry-level to mid-career.
Michelle Coen, Team Leader and Career & Skills Consultant in the UCD Careers Network will present knowledge packed session. This will be a taster of the UCD Careers Network Boot Camp which prepares current students and young alumni with the confidence and skills to bring their degree to the workplace.
Participants are invited to tune in to the Zoom sessions on their lunch breaks for a live session with Q&A at the end of each presentation.