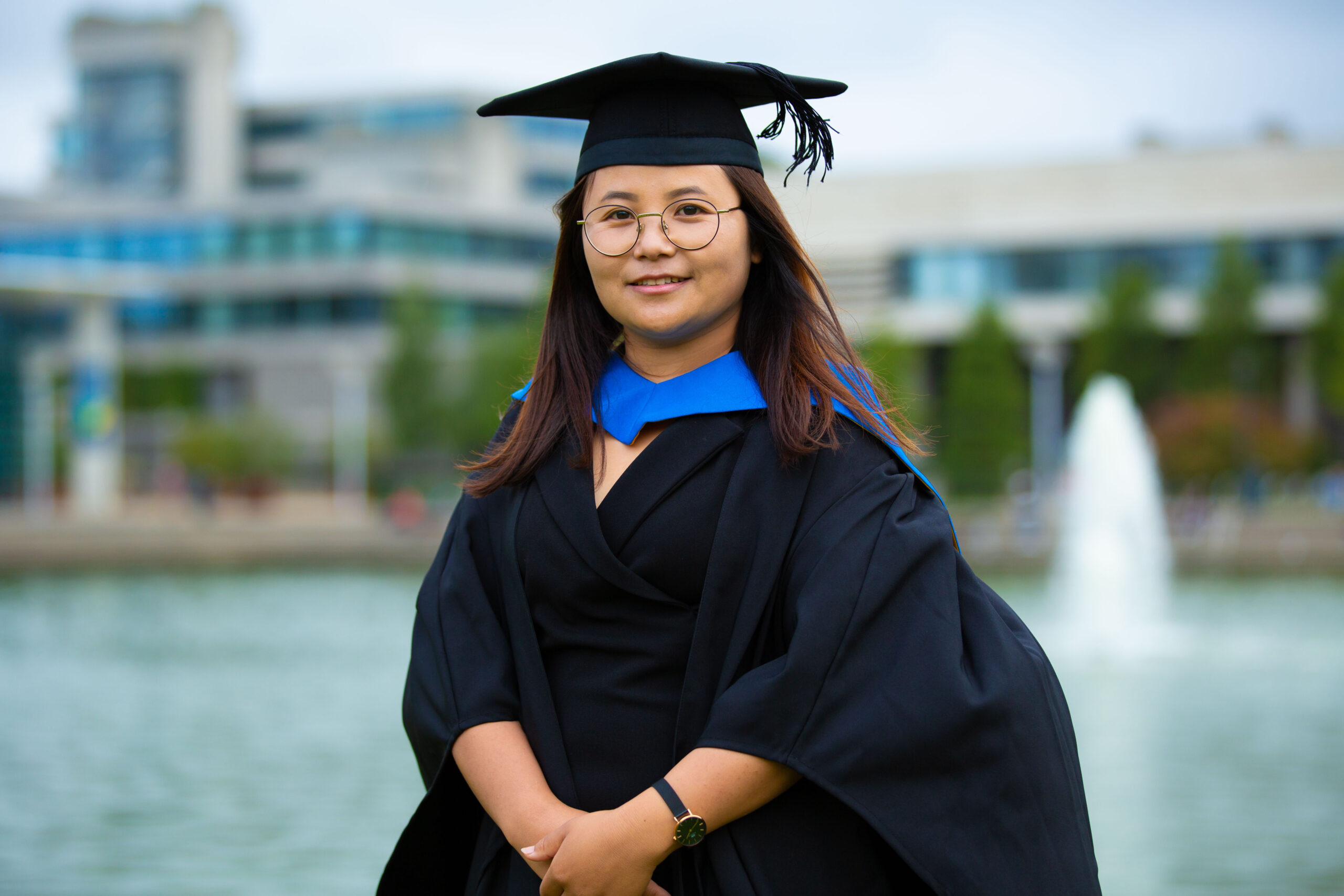 While working as a sherpa on the slopes of Mt. Everest, Dipa Rai encountered Irish academics who saw her potential and encouraged her to pursue her studies.
Dipa Rai has quite literally climbed mountains to be where she is today! 
Growing up in Nepal, in a small and remote village on the way to Mt. Everest, she was never exposed to education. 
When she moved to Kathmandu she worked in her uncle's trekking company and eventually qualified as a female mountain guide. As a young sherpa with only a few words of English, she was fortunate to have crossed paths with a few Irish people, academics, who saw a spark in her, a potential that neither herself nor her family members would have believed at the time. 
That's when her journey to where she is today began. 
In 2016, Dipa travelled to Ireland to study English in the seaside town of Bray. In 2017, she went on to enroll in an Access course at UCD to study Sociology and History. Having completed this course with great success, she was given what she calls "a golden opportunity to study further."
Dipa is now graduating with a BSc in Social Sciences (double major in Geography, Politics and International Relations) at UCD. 
Thrilled and inspired by data, mathematics, technology, and statistics, she will be continuing on with her studies at UCD and is undertaking an MSc in Social Data Analytics.
None of this would be possible, she explains, without the incredible support of  Dr. Jane Fenlon especially, as well as "other sponsors, both Jane's and my friends: Dr Nicola Figgis, Moss Borris, and Valerie Borris" who will be joining her at the conferring ceremony in O'Reilly Hall. 
They were "the friends who helped me throughout my academic journey."
Back in early 2016, she was their guide in Nepal when they were trekking in the Everest region. It's remarkable, when she reflects on it, that at the time none of them knew "that in the future I could be graduating in Ireland." 
She gave special mention to Yvonne Leecooper, Colleen MacMahan, John and Noreen Casey, and Liam M. Ó Cléirigh, who were always there to guide and support her throughout her academic journey. 
Back in Nepal, she says that it will be her two uncles who will be most proud of her graduating. Her parents, having grown up in the small village where she was raised, couldn't have imagined this life for their daughter and mightn't know just how big of an achievement this milestone is. The whole village will be delighted to see just how far she has come!  
Dipa ends with a few words for her fellow graduates:
"Well done. Regardless of the challenging times, we did it. Huge congratulations and best wishes to you all!"