Two UCD School of Biosystems and Food Engineering academics are ranked in the top 1% of the world's most cited researchers, according to the annual Highly Cited Researchers 2018, compiled by Clarivate Analytics.
Head of School, Prof. Colm O'Donnell is also an alumnus and this is the fourth time that he has appeared on this prestigious list. Now in its fifth year, the 'Highly Cited Researchers' listing identifies influential researchers who are leading the way in solving the world's biggest challenges.
With his primary research focus on novel food processing technologies and process analytical technology, Professor O'Donnell, Head of the UCD School of Biosystems and Food Engineering, leads a research team working on a range of projects funded by EU Framework, the Irish Research Council, the Food Institutional Research Measure, Enterprise Ireland and industry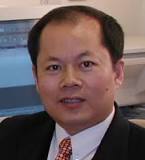 Prof O'Donnell is joined by his colleague, Prof Da-Wen Sun, who also shares the honour of appearing on the list for the fourth time. An international authority in food engineering research, Professor Sun's work is standard reference material for researchers in the areas of computer vision, computational fluid dynamics modelling and vacuum cooling.
Link to original article; http://www.ucd.ie/newsandopinion/news/2018/november/28/ucdprofessorsrankedamongworldsmostinfluentialscientists/?fbclid=IwAR2laeYDIqGl_EOuc7tJCprBp_JTQUpojuaAkAky01AOmYndyngJG1SjaYo