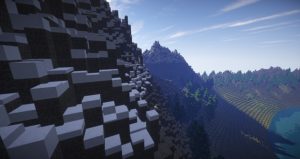 Dr Mick Donegan of 
SMARTlab
 and the
 Inclusive Design Research Centre
 (Dublin and Toronto) and Director of charity SpecialEffect (Oxford) which creates multimodal interfaces and creative educational design solutions for kids with complex needs, has just released a new eye-controlled interface to Minecraft which has the gaming and education communities buzzing worldwide!
SpecialEffect, which creates and loans customised control set-ups to help gamers with physical disabilities, has made EyeMine available for anyone with a Windows computer, a Minecraft account and a suitable eye-tracking device.The block-building title is one of the most popular computer games of all time, with 122 million copies sold to date. Around 55 million fans play the game every month, and it is hoped that more people with physical disabilities will now be able to join them.
You can read the whole story
here.